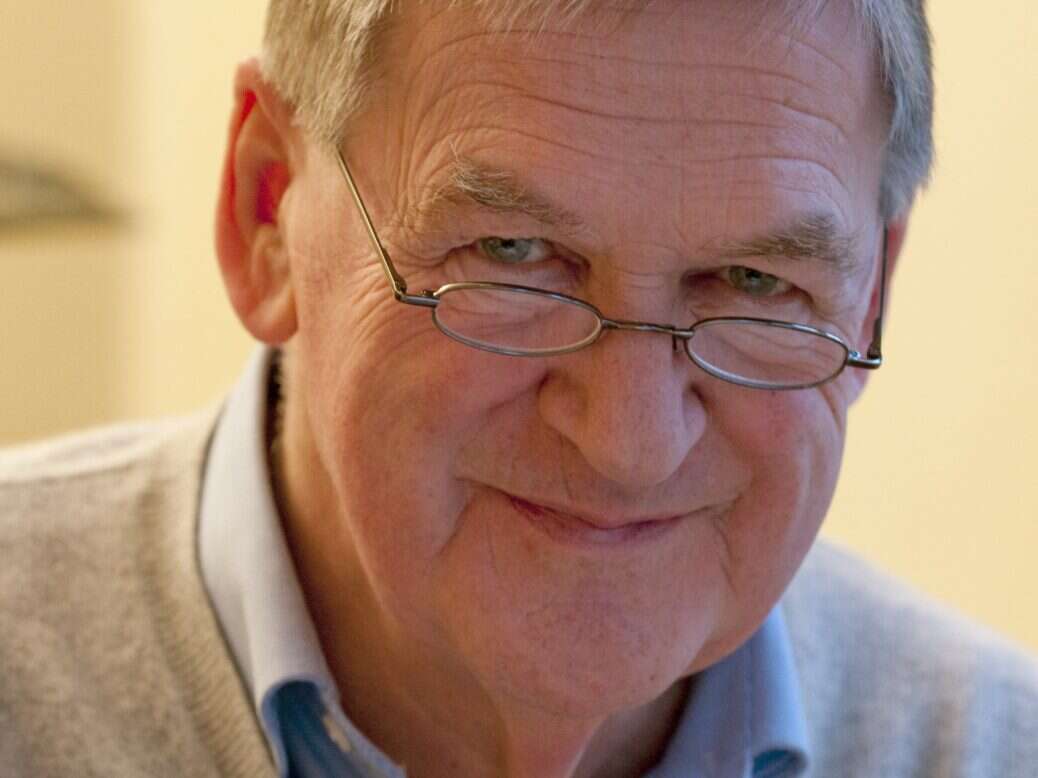 The World of Fine Wine has teamed up with Academie du Vin Library to host An Evening With Hugh Johnson at The Vintner's Hall in London on June 28, 2022.
"Any fool can make a subject complex and any fool can say it is simple. But how much do you have to understand to grasp the essentials? If I can risk another riddle I would say most people try either too hard at wine or not hard enough."
Those are the words of Hugh Johnson, "the wine writer with the magic pen" to quote Jancis Robinson MW.
With his unique capacity for making it accessible, fun, and exciting, Johnson has fundamentally changed how we think about wine
Join him in conversation with Margaret Rand, on behalf of The World of Fine Wine, and Adam Brett-Smith, managing director of Corney & Barrow, who will be tasting six of Johnson's favorite wines with him.
The event is brought to you by Académie du Vin Library and The World of Fine Wine.
Held at the beautiful and historic Vintners' Hall, guests will receive a copy of Johnson's newly published memoirs, The Life and Wines of Hugh Johnson, published by Académie du Vin Library, as part of the ticket price*, as well as tasting the wines themselves.
Wines will include a glass of Pol Roger Champagne and a wine from Royal Tokaji, the company that Hugh founded.
A rare talent
Hugh Johnson has sold more than 20 million books worldwide, leading the literature of wine in many new directions over a 60-year career.
His rare talent for making the most complex subjects readable has led to a remarkable sequence of books including The World Atlas of Wine, Wine Companion, and his much-loved annual Pocket Wine Book, which he has now handed over to Margaret Rand.
As well as her role in editing Hugh Johnson's Pocket Wine Book, Rand is also a regular contributor to The World of Fine Wine and timatkin.com.
In four decades of wine-writing she has won various awards and written various books, including Grapes & Wines (2001) and 101 Wines to Try Before You Die (2018).
Adam Brett-Smith is the Managing Director of Corney & Barrow. He says, "It was incredibly hard for me to get into the wine industry. In fact, Corney & Barrow turned me down three times before I persuaded them to take me on.
"Several decades later and I still feel honored to be at the helm of a company which places relationships (with customers and estates) at the heart of all we do.
"Such integrity has helped us survive the last 200 years and I expect those values will sustain us well into the future."
The event can also be accessed virtually, both live and by viewing the recording later at your convenience.
Amanda Selby of Drink with Me will be tasting the wines for people viewing remotely.
Drink With Me is a community for like-minded lovers of wine, whisk(e)y, and spirits to come together to share thoughts, discuss new releases and old favorites, and find their next great drink.
* Ticket price for two guests comes with one book but more will be available for sale on the night. Guests can attend virtually as well.
Tickets are available from Eventbrite.