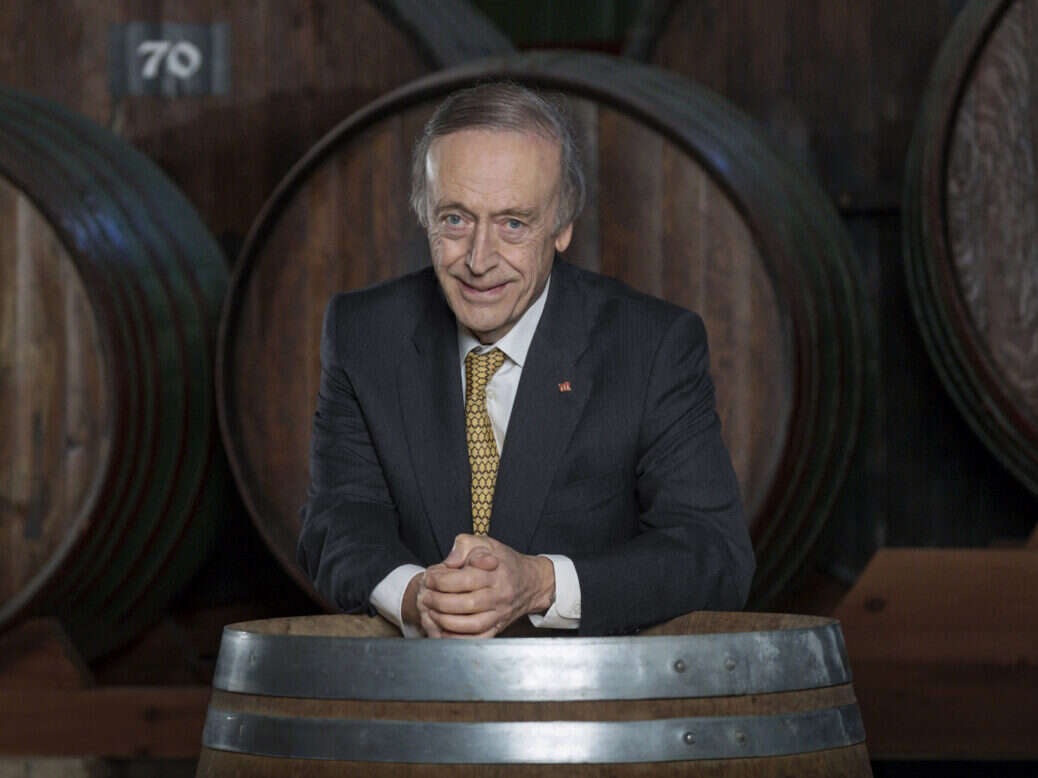 In the third and final part of his audit of wine's carbon footprint to mark COP26, Jamie Goode picks out his "carbon heroes"—the producers leading by example by drastically reducing their reliance on fossil fuels.
In the first two pieces of this series of three articles on counting carbon, I looked at the carbon footprint of the wine industry—in both the production phase and also in packaging and logistics—and what can be done about it. In this final piece I'll get specific about some of the carbon heroes, and give some examples of wineries committed to making a difference.
The emphasis here is on fine wine, but let's start with two companies who make fine wines, but also large volumes of more affordable wines, and who have been vocal proponents of change: Torres and Jackson Family Wines.
Torres: Seriously committed
Miguel Torres senior has been taking climate change very seriously. When I interviewed him two years ago, he told me that under his guidance Torres had invested €15 million in renewable energy since 2007. And between 2008 and 2018 Torres reduced the CO2 emissions per bottle of wine by 27 percent. In an attempt to reduce carbon footprint, the company has invested in photovoltaics and biomass, and has been substituting diesel cars for hybrid and electric cars. Torres has also tried to reduce the weight of bottles and work with alternative packaging with a lower footprint.
One of the steps to mitigate the company's footprint was to buy 6,000ha (14,826 acres) of land in Chilean Patagonia, which Torres says cost the same as a luxury apartment in Barcelona. And on this property Torres has started planting trees to reduce their carbon footprint further.
Carbon capture has been a key focus. "The vines are taking CO2 from the atmosphere," he says. "99 percent of the time farmers burn the prunings. Then when we ferment, CO2 goes up again. The idea was that we could capture CO2 from the fermentation." Torres started experiments in 2016, and tried a number of methods. Finally, the company collaborated with a company called Exytron, whose method involves transforming CO2 to methane which can be used as a biogas. This was after trialling other methods of capturing CO2 that didn't work out so well.
Exytron is a company founded in 2013 with the goal of converting hydrogen to methane using CO2 from combustion. The methane is burnt, and the CO2 is then recycled by the process. In the case of wine ferments, CO2 can be captured directly. The result is a fuel source with no CO2 emissions, nor any nitrogen oxides. It relies on the Sabatier reaction first detailed in 1902, in which CO2 plus hydrogen becomes methane and water. "The future is to decarbonize," says Torres.
IWCA: An international initiative
As well as its own initiatives, Torres has joined with Jackson Family Wines to form International Wineries for Climate Action (IWCA) which started in 2019, and now has more than 20 member wineries. The organization says it is "a collaborative working group of environmentally committed wineries focused on a science-based approach to reducing carbon emissions across the wine industry."
Jackson Family Wines has taken a big shift. It's a large wine company, with a portfolio of wineries spanning from large to small super-premium, and as such is well placed to act as a leader in changing attitudes within the wine world. In August 2021 the company launched "Rooted for Good: Roadmap to 2030." This is a comprehensive action plan "to help us make a difference for the planet and the community." The company's pledge is to cut carbon emissions in half by 2030 and be carbon positive by 2050. It is also moving every estate vineyard to regenerative farming. This plan also includes watershed management and investing in human capital.
The carbon heroes of classic France
What of classic fine wine regions like Burgundy and Bordeaux? Here attitudes are changing too. Thibault Liger-Belair is a good example, and in 2017 he built a new "green" winery in Nuits-St-Georges. Most old Burgundy wineries make use of below-ground cellars to help control temperature, but this is a new building, built to be as sustainable as possible. It was opened in time for the 2017 vintage. "My first idea was not to use anything from outside," says Liger-Belair. "I wanted to work with regional materials." The entire electricity supply of the winery is provided by a solar flower, which follows the path of the sun. "The building doesn't have a large consumption of electricity," he says. He has six geothermal holes which, coupled with a water exchanger, gets water down to 12°C (54°F). 95% of the building is made from recycled material. For water management he sediments the waste with bacteria, cleans it up, and reuses it. "The idea is to be self-sufficient, and have zero waste."
In the winery, he has specially designed tanks with rounded edges. Square edges result in the loss of 5-6°C (41-42.8°F), but they are more economic with space. The rounded edge keep this space advantage and offset the temperature loss at the edges.
Impeccable credentials
In Bordeaux, an example would be Château Haut-Bailly who opened a new cellar in time for the 2021 vintage. It's a stunning looking design, but as well as being architecturally beautiful, its environmental credentials are impeccable. All the water is re-used, and such is the efficiency of the design, no air conditioning is needed.
"The architect came up with an incredible concept," says Haut-Bailly director general, Véronique Sanders. "We wanted the cellar of tomorrow, not today. Everyone is coming now to see it. It's a technical tool adapted to the environment, with an aesthetic element." It is certified by HQE, a French certification for building environmental efficiency, which is also used elsewhere in the world. It is an equivalent to the north American LEED certification.
Across the wine world, these carbon heroes are emerging, and the hope is that initiatives like IWCA will catch on quickly. For an industry so dependent on the climate, there is a moral imperative to get on board.