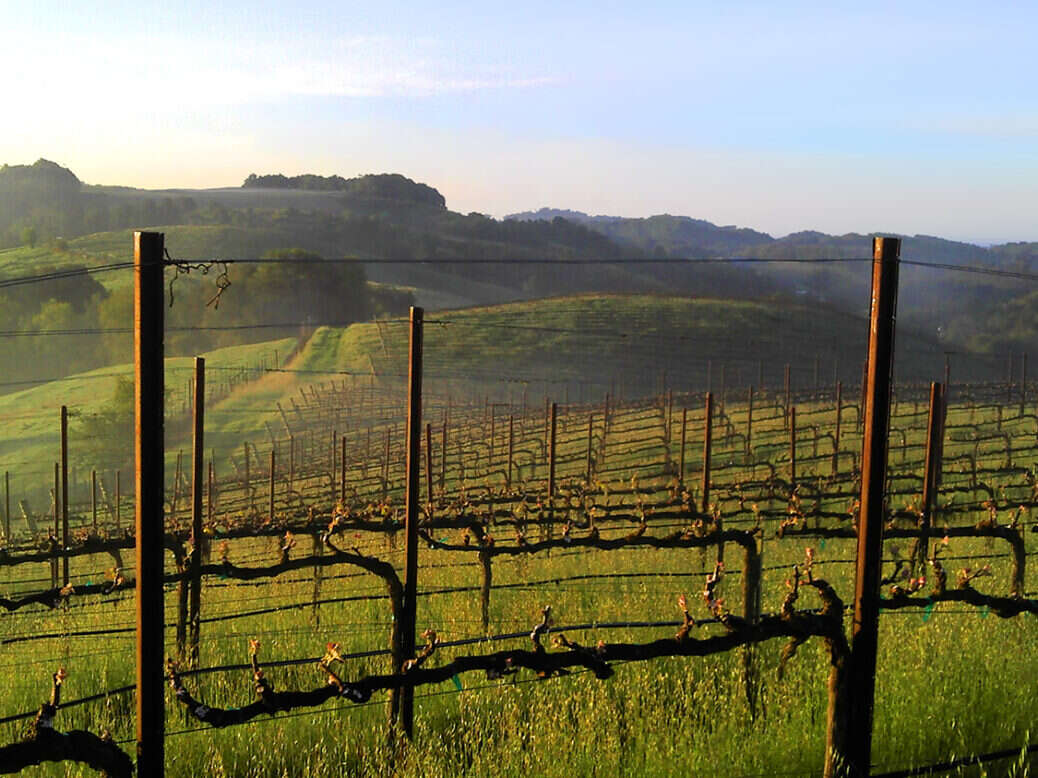 Stephen Brook on Acaibo, a promising release from Gonzague Lurton and Claire Villars-Lurton's young project in Sonoma's Chalk Hill AVA.
A mutual fascination between Bordeaux and California is nothing new. Opus One and Dominus are established examples: the former a collaboration between Philippe and then Philippine de Rothschild and Robert Mondavi; the latter an investment by Christian Moueix of Libourne.
Going in the other direction were Stephen and Denise Adams of the USA, who purchased a clutch of Right Bank estates, of which Fonplegade in St-Emilion is the flagship, in tandem with their Howell Mountain estate called Adamus.
But in recent years it's the Bordelais who have been planting their flags in California: the Cathiards of Smith Haut Lafitte at Flora Springs estate in Napa, the Tesserons of Pontet-Canet at Pym-Rae on Mount Veeder, and Gonzague Lurton and his wife Claire Villars-Lurton at Acaibo in Sonoma's Chalk Hill AVA.
Between them, the couple own two classed growths in the Médoc and a couple of other good properties, so one would have thought they had enough on their plate, but their passion for Sonoma is real.
I never knew that Gonzague's father Lucien had spent time in the USA during the 1950s, working in the Finger Lakes region of New York, and then at Wente in Livermore, California. He was always keen for one of his many children to invest there.
Yet California was not Gonzague's first choice. "For a long time we'd wanted to produce wine outside Bordeaux, but we were initially attracted to South Africa—the absence of jet-lag was a factor—and we nearly bought there, but that deal fell through.
"Then in 2011 we visited some Sonoma vineyards, as the subprime crash meant there were lots of estates on the market. We were keen on one property but lost out, and then we heard about this Chalk Hill estate. The difficulty was that real-estate executives didn't understand what we meant by terroir.
"We said, Think of it as location. And they thought we meant a good spot for a tasting room. But when they found this property in Chalk Hill and we first walked through the vineyards, we felt an immediate affinity for the spot, which is sloping at up to 900 feet [275m]."
They bought the estate and made wine in 2012 and 2013, having renamed the property Trinité. But the wines had to be custom-crushed, and it was not until 2014, when their winery was completed, that they fully controlled the vintage. Half the 25 acres (10ha) were planted with Chardonnay, Syrah, and Zinfandel, so they took those vines out and replanted them with Bordelais varieties.
The new estate was no peripheral activity. The Lurtons moved to Sonoma and put their children into schools there for three years, until 2017.
Acaibo: A delightful Sonoma adventure
If "terroir" means more than space for a tasting room and parking lot, what does it mean to them in a California context?
Gonzague believes it's more to do with microclimate than soil type. "We benefit from warm air from the east and cooler ocean air from the west. That's key, but so is soil. Our soil is mostly loam and clay, but the main factor is that it's water-retentive and not too rocky. So, we can keep irrigation to a minimum, measuring sap flow to determine when it's necessary.
"We tend to water the vines just twice, mainly to avoid raisining during very hot spells. Many California growers routinely irrigate, which causes excessive canopy growth and high sugars. The moisture in our soils means we don't need to do this. Bordeaux needs stress, but so does Sonoma, and excessive irrigation eliminates that stress. We also farm sustainably and organically, with some biodynamic practices."
Claire adds, "We adapt our winemaking, too. We like a cold soak so as to extract color quickly, but we don't need excessive maceration because the juice is already rich in tannins. We don't acidify, since we never pick too late, and we never add water. The pH tends to be around 3.7, so we're pretty confident the wines will age well, too. While we were living there, we went to restaurants in St Helena with great wine lists and found that many Cabernets from the 1970s and 1980s were still in wonderful shape."
California used to be a paradise for viticulture, since it rarely rains or freezes during the growing season. But a grim and equally uncontrollable peril has now reared its ugly head: forest fires. In 2020, Acaibo was saved by the large ponds on the estate that could refresh the firemen's hoses.
But some neighboring houses were destroyed. For the Lurtons, the main consequence is that their property, like their neighbors', has become very difficult to insure.
But they will carry on. The volumes produced remain modest: about 1,500 cases of the main wine Acaibo, which is aged for 16 months in 80 percent new oak, and a second wine Amaino, as well as an all-Merlot cuvée for early drinking and an orange wine (30 cases) from Sauvignon Blanc. (The names are of Native American origin.)
In typical California fashion, they market their wines by direct sales through their wine club, as well as through distributors, but also release some of the top wine through La Place de Bordeaux. Unlike so many California red wines, theirs is sensibly priced at around $75 per bottle.
The Médoc remains their main focus, but the Lurtons continue to be absorbed and delighted by their Sonoma adventure.
The tasting
2016 Acaibo
(72% Cabernet Sauvignon, 18% Merlot, 10% Cabernet Franc; 13.9% ABV)
Although relatively youthful, the wine is openly hedonistic and opulent on the nose, exuding ripe, fleshy blackcurrant fruit. Although fairly soft on the attack, this has a ripe tannic backbone and plenty of spicy oak. A polished and finely honed wine, it doesn't have the structure of a Médoc, but there is ample acidity that gives fine persistence. The focus is on the seductive fruit rather than imposing grip. No rush to drink, but probably at its best over the next ten years. | 93