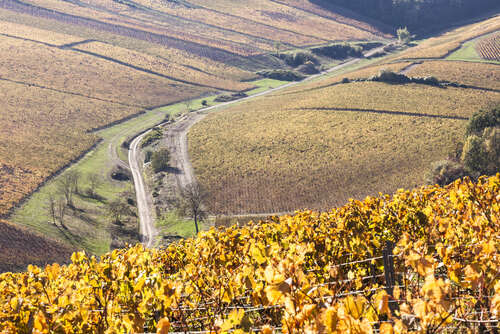 Sarah Marsh MW continues her round-up of the 2021 Burgundy vintage with an in-depth report on a difficult year in Chablis in which the top producers were nevertheless able to make some "fresh, precise, energetic, slim-textured wines."
2021 Burgundy: When the gods stopped smiling
2021 Burgundy: A guide to the sub-regions and villages
Frost
"Frost is nothing new in Chablis," shrugged Guillaume Gicqueau-Michel of Domaine Louis Michel. "It's different for the Côte d'Or, but we have been fighting it since the 1950s."
The frost in 2021 was, nevertheless, among the worst experienced here. At William Fèvre, winemaker Didier Séguier recorded temperatures of 18ºF (–8ºC) at the top of the slopes. The frost risk lasted longer than in the Côte d'Or. At Fèvre, they protected vines for 30 nights, but ultimately lost 75 percent of an average production. Many of the producers I visited had average yields of 15hl/ha, but the average yield across Chablis in 2021 was 35hl/ha. I tasted some dilution in 2021 Chablis, but maybe this was from vineyards cropped at 45hl/ha or more.
Despite decades of practice combating frost, there is clearly no possibility of saving all the crop in such extreme conditions. Currently there are three principal systems: candles, water sprinklers, and electric wires. Maybe the most effective is the water system. Water is sprayed when the temperature reaches 32ºF (0ºC), forming ice around the bud. The temperature inside the ice is warmer, protecting the bud. Sprinklers once installed, can last 40 years, but the vineyards must be close to a water source. An artificial lake was created Bienes in the 1970s for winter protection. The grand cru climats are close to the river. Fèvre uses sprinklers in Fourchaumes and Bougros, but the system would not be sustainable were everyone to tap into the River Serein.
Candles work when the temperature is low, but they are not so effective when the humidity is high, as it was in 2021. Moreover, they are expensive, with between 600 and 700 required per hectare (2.47 acres), at €12 a candle. So, it costs at least €7,000 to protect one hectare for one night. I gather there is growing antipathy to burning candles, from outside the wine trade, on environmental grounds. Some producers have started using windmills, but to be effective, these are best used in combination with candles.
Fèvre has been using electric wires since 2004, while Louis Michel is among those developing a similar network. Gicqueau-Michel tells me the wires cost between €50,000 and €70,000 a hectare to install. In Montée de Tonnerre, in the Chapelot lieu-dit at the bottom of the slope, several producers have grouped together to install a power transformer, but this has a fixed supply of energy. Gicqueau-Michel's allocation allows him to protect around half of his 10 acres (4ha), and tells me the cost to extend power to the upper part of Montée de Tonnerre would cost between €80,000 and €100,000 more.
2021 Chablis: Vineyard and winery
Producers battled with mildew, oidium, and botrytis in 2021. It's no surprise that very few are certified organic. Even the top producers take a pragmatic view in a wet season, preferring to use one or maybe two systemic sprays, rather than multiple sulfur and copper treatments, with rotten fruit the likely outcome.
Isabelle Raveneau argues the case for a more holistic approach, and Benoit Droin would rather use a systemic spray in one or two vintages out of ten. "I cannot accept to lose my harvest or to harvest bad grapes. By spraying copper and sulfur frequently, the carbon footprint is catastrophic, and you have nothing at the end." He feels the greatest benefit of organic viticulture comes from plowing the soil rather than spraying herbicides, "so the roots hit the Kimmeridgian soil rather than staying on the surface. It is not necessary to be organic, but to be a good father to the vines."
Droin adds, "Chablis has frost regularly and the vines are always weakened by it. You have to consider the yield and the quality." The economics in Chablis are very different to the Côte d'Or, where producers can grimace and bear 8hl/ha for Chardonnay in 2021. It's understandable that fewer in Chablis are prepared to become certified organic, and that even in a poor harvest they will take sufficient quality to make ends meet.
A minority, however, are dedicated to an organic approach. Fèvre has been working organically since 2006 and biodynamically since 2010; it will be organically certified in 2023, as will Domaine Louis Michel.
Early harvesters started on September 17, with most out by September 21 hanging on for sufficient skin- and sugar-ripeness while the fruit began to rot. Botrytis had taken hold. Hand-picking and sorting in these conditions becomes even more important for quality.
A good deal of Chablis, however, is harvested by machine. Those producers I visited harvest grand and premier cru climats by hand. A few will also pick Chablis and Petit Chablis by hand, but generally at this level it's machine-harvested and a certain level of crop is necessary.
Having pressed the 2021, it was necessary to ensure that only the good juice made it into the tank. At Laroche, they like to press lightly and remove the end of the press for super-pure juice. Even those hand-harvesting said they did a strict, long, slow débourbage (settling). Fining the juice is an option in a vintage such as 2021, but at J Moreau, winemaker Lucie Depuydt remarked, "We didn't fine any juice, even in this complicated vintage." She relied on a long cold-settle, having separated the end of the press and in some cases the beginning of the press, where there was rot and grapes had been macerating in the juice. Not everyone observed such strict measures to ensure only the finest must found its way into the tank or barrel.
Many producers filter and use the bourbes. Nothing is wasted. At Raveneau, it's used for topping. Piuze adds it to the ferment for the added fat he finds it provides, while Fèvre puts it in its Petit Chablis. As Samuel Billaud commented, "It was a very technical vintage."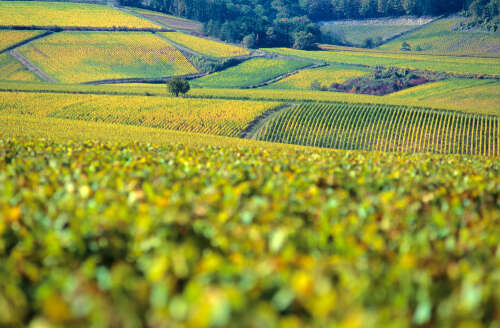 2021 Chablis: Quality and style
It's a mid-level vintage in Chablis, but both quality and style are inconsistent. Not everything was sufficiently ripe, with resulting green notes. Where these pyrazines are most pronounced, it's unpleasant. Fortunately, many wines are in the attractive spectrum of green peppercorn and herbal characters. At the other extreme, I tasted plenty of examples with light apricot and white-peach fruit, with warm spices and a somewhat fuller, softer palate, which were quite nice. There were even exotic fruit characters and soft acidity. There were notes of botrytis, too. Unlike the Côte de Beaune in 2021, the fruit character is not principally in the citrus spectrum; but in any event, for the majority of those I visited, it is not a very fruity vintage in Chablis.
The best producers have made fresh, precise, energetic, slim-textured wines, with a relatively light body (climat-dependent, of course) and translucency to the terroir.
The texture of the vintage is slim, with not much glycerol or alcohol (12% to 12.8% for grand cru). Producers spoke a lot about concentration, although this was not my impression. Low yields have not produced concentrated, rich wine, although the best producers certainly have wine with good intensity. But I also tasted dilute wine, some soft, others highly acidic.
In general, the acidity is fresh. For the majority, it tasted high, moving into cutting and severe in places. Most producers said it was higher than in 2020 (in contrast with the Côte de Beaune), although this impression is emphasized by the lack of richness and modest alcohol to balance.
There were wines I didn't like much, from the more herbaceous, to those that were mean and meager, lacking charm, to some that were overripe, exotic, and imprecise. These lost the battle with botrytis and were overly honeyed, feeling dull, for in general it is quite a precise vintage, with plenty of energy.
Taking the "core" style of the vintage, it is one for Chablis nerds or connoisseurs, who enjoy a light puckering of their cheeks. Many will prefer the 2020, but where the wines find a good balance of acidity and intensity, they are eye-catching rather the eye-watering.
Terroir
The vintage suits those vineyards that produce more delicate wine. It flatters them, highlighting their fine-boned structure. I enjoyed the light sherbet freshness and nervosity of Côte de Léchet; the racy, stony minerality of the small lieu-dit of Séchet; the precision and purity of Butteaux. It highlighted the airy, lacy delicacy of grand cru Blanchots. More richly perfumed in 2020, Blanchots is a picture of purity in 2021.
For climats that often seem a little too smooth, it brings welcome energy and freshness. You will find Vaillons with some pep, and some enlivened Beauroys, which can sometimes be rather dull. Montée de Tonnerre seems to be the most consistent climat, least influenced by the vintage.
Vineyards on Kimmeridgian soil have a vibrant oyster-shell profile. The full scope of mineral expression was on show in 2021, from smooth and wet stone, through chalky notes and juicy sapidity, to darker, more graphite oyster-shell.
Grand Cru
Staying on the "right bank," grand cru Vaudesir shows its different faces in 2021. On the colder face, Louis Michel's wine is delicate and precise (they pick later, so it is fully ripe), while a blend with the opposite, warmer face has more fruit density upfront, with freshness and colder mineral cut to finish. I always like this grand cru for its reliable balance of fruit, acidity, and aroma. Vaudésir combines elegance with power and length, whereas Preuses is more textural and instantly pleasing. It certainly has plenty of charm in 2021.
The larger volume grand cru climats tend to be more awkward. Grenouilles manages to be a ponderous and exotic wine even in 2021, while Valmur, also in a valley like Vaudésir, but more open, is broad and a bit austere. Benoit Droin considers this to be more "Chablis" in style than his Vaudesir, but I prefer his Vaudésir, which has intensity and minerality, with Chablis elegance.
Les Clos is always full-bodied and powerful, but more sophisticated than Valmur or Bougros. I find it most satisfying in a warmer vintage, when there is gloss to the muscularity and more warmth and succulence on the mid-palate to balance the sapidity. But with a slimmer texture and lower alcohol, 2021 Les Clos will be drinking sooner than the richer 2020.
When to drink
It's an accessible vintage. You could open most of the village wines almost immediately, and most premiers crus after a year or two in bottle. With slimmer textures, even the bigger-boned grands crus will come around much sooner than the 2020s, drinking well from 2026 or 2027, with an aging potential of ten years for premiers crus and between ten and 15 years for grands crus—longer under Diam closures, which I would like to see more producers using. Fèvre led the way, and others, including Louis Michel, are following.
Vintage comparisons
Several Chablis producers compared 2021 with 2001. This was also a difficult vintage, with botrytis. Having snaffled some 2001 to taste, I would compare 2001 with the worst examples of 2021. Twenty years on, with so many advances in viticulture and winemaking, the vintage should steer more toward the purer, lean and fresh 2007.
2021 Chablis: The Producers and their wines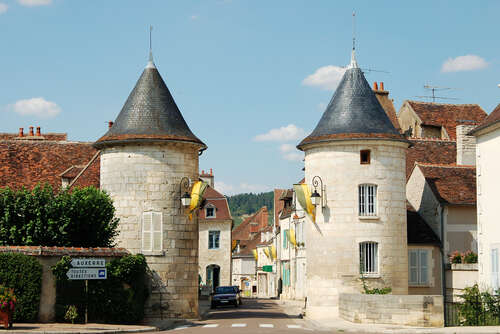 Samuel Billaud
Samuel Billaud used a team of 40 to hand-harvest and insisted on the need for strict selection to remove botrytized grapes in 2021. He fermented and aged his village and lighter premiers crus in stainless steel, while the Mont de Milieu, Montée de Tonnerre, and grands crus have around 20% of oak-aging in 450-liter barrels, depending on the cuvée; he favors the artisanal Burgundian cooper, Chassin. "It's question of the complexity of the wine and the palate shape," he explained. In response to the small harvest, he used stainless-steel barrels for aging 80% of the grands crus in 2021.
Chablis Premier Cru Forneaux
Straight palate, with ripe citrus cut with salty sapidity. It has a zesty, oyster-shell finish. 2024–30. 87
Chablis Premier Cru Mont de Milieu Vieilles Vignes
Smoothly rounded and creamy. Lemon curd underscored with smooth wet-stone minerals, which carry a nicely sustained finish. 2025–30. 90–91
Chablis Premier Cru Montée de Tonnerre
Punches onto the palate; a full and strong mid-palate, with a super-salty, oyster-shell, ozone finish. 2025–30+. 92
Chablis Premier Cru Séchet
From 80-year-old vines inherited from his great-grandmother. Taut and vivacious. Pithy. Crisp edges and sharp, dry-stone minerality. 2024–30. 89
Chablis Premier Cru Vaillons
From the heart of Vaillons. This has a floral blossom aroma. Pure and delicate, with crisp acidity and silky minerality. Fluid and floral to finish. A charmer. 2023–26. 86–87
Chablis Grand Cru Blanchots
A fine, intense, floral aroma. Volume and airy lightness on the palate. Vivid, detailed, and lacy, with a fine, sea-spray finish. The vintage suits it well. 2026–33. 93+
Chablis Grand Cru Les Preuses
Creamy, pink-rose-petal aroma, and a scented, silky, and sensual palate. So seductive, with a sumptuous pink finish. Such creamy allure. But I like the Blanchots even more. 2026–33+ 93
Domaine Vincent Dauvissat
All the selection is done in the vineyard, with 30 people for the harvest. Fermentation and malolactic fermentation are in stainless steel, then the wines go into barrel in February. The grands crus are aged in pièces for nine months, while the other wines are aged in a mixture of feuillettes (traditional Chablis barrels of 132 liters) and pièces for six months. Bottling is after the second winter, with filtration but no fining.
Petit Chablis
The vines come from a parcel above Les Clos on the plateau behind the wood. Light, bright, nervy, salty, sea-breeze wine. Love it. Top-notch Petit Chablis. 2023–26. 85
Chablis
The vines are on the opposite slope to Les Forêts, facing northwest. Fennel aroma. Good intensity on the palate, with notes of lime oil and a feathering of dill. Bittersweet, with a dry-stone finish. 2024–29. 86–87
Chablis Premier Cru La Forêt
Very energetic, fresh, and zesty. Firm, with cool grip and a hint of silex, grapefruit-like acidity, and vibrant tension on the finish. 2024–30+. 91–92
Chablis Premier Cru Montée de Tonnerre
Stony and reserved. Compact but layered, with shivering tension. The slicing acidity highlights the smoky gunflint minerality. A long shiver on the oyster-shell finish. 2026–35. 92–93
Chablis Premier Cru Séchet
Taut, straight, and pure. Super-precise. Slippery wet-stone minerality. It has a lively, flighty feel. So stylish. 2024–30. 91
Chablis Premier Cru Vaillons
Floral, orange-blossom aroma, with a light, airy, and rounded palate, which straightens into an energetic, slightly succulent finish. 2024–30. 90–91
Chablis Grand Cru Les Clos
Deep aroma, with a hint of warm spice. Lithe muscle. Full-bodied, dense, and svelte, underpinned with cutting acidity. Vigorous, fresh, graphite persistence. 2027–35+. 94
Chablis Grand Cru Les Preuses
Smooth and gliding. White-peach and floral aromas. A silken line, woven with super-fresh acidity, and finishing with a straight, persistent, sharp and salty sea-shell finish. 2027–35+. 93
Domaine Courtault-Michelet
Husband-and-wife team, Vincent and Stéphanie Michelet, have a winery in the village of Lignorelle, where most of the 72 acres (29ha) are located. Stainless-steel fermentation and aging.
Petit Chablis Sous Le Vent
Light and breezy. Quite delicate and pretty. Slightly saline at the end. 2023–24. 82–83
Chablis La Croix Saint Augustin
Leans toward a slightly Côte d'Or style, in this creamy, rounded Chablis, which is nicely succulent and quite intense. There are light notes of brioche, but at the end some oyster-shell minerality. A good village wine. 2023–26. 84–85
Domaine Jean-Paul & Benoît Droin
Benoît Droin likes to harvest early and in 2021 started on September 17 (in Vaillons). He also bottles early, before the following harvest. There is always a touch of new oak: "I am not against new oak." But it is still a relatively small amount, as most of the cuvées are aged mainly in stainless steel, with between 30% and 50% oak, of which a fraction is new, and even then, not on all the wines. "I tried oak on Vosgros," explained Benoît, "but it never worked. We lost freshness and energy." So, it is aged only in stainless steel. "2021 is classic Chablis, without big body. A style of vintage like 2007." We tasted some 2001 and 2007 for comparative purposes, and 2021 bears more resemblance to 2007.
Chablis
Droin uses only stainless steel for the Chablis. Super-fresh and zesty. Very vibrant, with a sea-shell finish. Good tension. 2023–27. 85
Chablis Premier Cru
Vaucoupin and Côte de Lechet were put in the press together, as there were insufficient quantities for separate cuvées. A floral, silky, pure, and elegant wine. It's nervy, with sweet citrus freshness on the finish. 2025–29. 88
Chablis Premier Cru Montmains
Smooth and lightly rounded body, undercut with firm, fresh acidity. Carries to a silex finish. 2027–30. 88
Chablis Premier Cru Vosgros
Sweet citrus fruit blends with the stony minerality and lots of crushed oyster shell. I like the marine quality. Sharp minerality. Very pure. 2025–28. 87
Chablis Grand Cru Grenouilles
Quite some volume and concentration, and a rich depth of texture. Full-bodied but not at all austere. Enveloped in a rich and spicy cloak, but with a shorter finish than the Valmur or Vaudésir. 2027–35. 91–92
Chablis Grand Cru Hommage à Louis
From three parcels in Les Clos dating back to 1922. Rich and somewhat glossy, with density, volume, and a long, smoky, silex finish. There is succulence and subtlety as well as some elegance to this Clos. 2028–35+. 93–94
Chablis Grand Cru Valmur
Broad and hefty. Rather square and super-grippy, with an austere, punchy finish. Muscle-wine, but the finish is not as long as it is on the Vaudésir. 2027–35. 93
Chablis Grand Cru Vaudésir
Rippling and perfumed, with a cold cut of dry-stone minerality coming up under the silky texture. A shimmering stretch into the finish, which is long and salty, carried on an ozone breeze. My favorite wine here. 2028–35+. 93
Domaine William Fèvre
Everything is fermented and undergoes malolactic in tank, after which the premiers and grands crus have 30% oak-aging, but never in new oak, rather in barrels between three and four years old, inherited from sister-house Bouchard Père et Fils. "It is only for the exchange with oxygen, which helps the expression of terroir. I want to stay focused on freshness," says Didier Séguier. After six to seven months in barrel, as part of a 20-month elévage, the wines are blended in November the following year and kept over a second winter in tank before being bottled in April or May, which is quite late for Chablis. "We are not pushed for time. We like to keep it a long time on lees for more complexity and aging potential, and a better expression of Chablis." Since 2010, everything has been bottled under Diam closures.
Chablis
From around 50 plots of old vines (between 40 and 50 years old). Zesty, pure, and super-straight, with so much energy and intensity for a village wine. 2025–27. 85
Chablis Premier Cru Beauroy
Lime-cordial aroma. Full on the front palate. Succulent and juicy, quite showy and spicy, undercut with fresh acidity, and there are soft minerals to finish. A good example. 2025–29. 86–87
Chablis Premier Cru Les Lys
From north-facing old vines. Sherbet aroma. Pure, vivid, high-wired; piercing, with a razor, saline finish. Very stylish. 2026–32+. 88
Chablis Premier Cru Montée de Tonnerre
A lithe and muscular jump onto the palate. Compact and channeled, with good density on the mid-palate. A strong wine, with a sharp, lead-pencil finish. 2027–35. 91–92
Chablis Premier Cru Montmains
From all three lieux-dits. Light floral and litchee aromas. The palate is direct, vibrant, and well-cut, super-fresh and marked by a chalky, dry-stone, sappy character. Really pushes rather well on the finish. 2026–32+. 88
Chablis Premier Cru Vaillons
Largely from the actual Vaillons lieu-dit, at the heart of this large premier cru with several subdivisions. Apricot aroma. This is somewhat exotic on both nose and palate. A more flamboyant, spicy Vaillons in '21. Maybe I'd like to see more finesse, but the super-salty finish is good. 2025–30. 87
Chablis Premier Cru Vaulorent
Lightly glowing, refined aroma, then an equally elegant palate. Pure and shimmering. Poised and intense. Precise and silky, with an ozone, crushed oyster-shell finish. 2027–35. 91
Chablis Grand Cru Preuses
A warm, creamy aroma, with succulence on the front palate and a generous, sumptuous mid-palate. It's so alluring, but the finesse is apparent on the refined, pure, and delicate, salty, ozone finish. This will show only too well in youth but should ideally be kept. 2028–40. 93
Chablis Grand Cru Vaudésir
Due to Vaudésir's southerly exposure and early maturity, Fèvre normally begins the harvest here, an amphitheater on a 40º slope. Perfumed. Elegance and purity on the front palate, with no lack of intensity of fruit in the middle, but quite austere, serious, strict, and taut under this rather polished veneer, before a whip lash of minerality carries the finish. Wait for it to show its true potential. 2028–35+. 94
Domaine Laroche
At Laroche they tend to pick on the earlier side, to focus on freshness, which means the style can have a slightly more phenolic profile, giving it some texture. Stephane Barras, the cellar manager, remarked that it would have made no sense to chaptalize, as they deliberately harvest for freshness. Alcohol levels are 11.8–12% for Chablis village, 12.3–12.4% for the premiers crus. It is all hand-harvested at premier or grand-cru level. Barras likes to play with the oxidation/reduction potential in barrels of four different sizes, from 228 liters, to 600 liters, none new. For example, the Premier Cru Côte de Léchet (just 1,000 liters in 2021) is being aged in one 600-liter oak barrel and one 400-liter acacia barrel. "Acacia is a wood that brings a floral character and subtlety," Barras remarks.
Chablis Premier Cru Les Butteaux
Pure and floral aroma. Delicate and precise. This is quite light, but very stylish, with a sappy finish, maybe from the oak. Not quite as long as the Vaillons. 2025–32. 87
Chablis Premier Cru Côte de Léchet
White flowers and dill. It is delicate, light, airy, precise, and pure on the finish. A light and pretty wine. 2023–28. 86–87
Chablis Premier Cru Les Fourchaumes
Most of the Laroche holding is in the L'Homme Mort subdivision, but the domaine also has smaller plot in Côte de Fontenay. A peppery aroma with a touch of pimenton. Quite rich, dense, and muscular; full-bodied, with plenty of tension and an earthy, quartz grip, with good freshness to the finish. It has a robust feel. 2027–35. 89
Chablis Premier Cru Montée de Tonnerre
A sappy, phenolic character, with bite. Plenty of matter, with a firm texture, this wine pushes into a vigorous finish. 2027–33. 90
Chablis Premier Cru Vaillons Vieilles Vignes
Dill-fond aroma. Attacks the palate. Sharp and quite biting acidity, with a pithy, almond-kernel, savory, salty freshness. It's a keen and lean style of Vaillons. 2025–32+. 87–88
Chablis Premier Cru Vaudevey
A North wind blows down this east-facing valley. A leafy, dill aroma. Straight, crisp, and energtic, with a fresh, star-anise character, finishing with a shiver of salt. 2024–28. 86–87
Chablis Grand Cru Blanchots
Volume, with airiness and purity. Precise and elegant, with excellent tension and a delightfully persistent, soft-salt finish. Spot-on. 2027–35+. 93
Chablis Grand Cru La Réserve de L'Obédience
This 3,000-bottle cuvée comes from Blanchots, where Laroche has 10 acres (4ha). There are ten parcels, which are all vinified separately. From 30 barrels, Barras blends for the perfect triangle of aroma, acidity, and structure. It is very focused and intense, with an extra level of salinity, vibration, and persistence on the finish. 2028–35+. 94
Domaine Long-Depaquit
Chablis Premier Cru Les Vaucoupins
Light elderflower aroma, with a hint of dill on the palate. Light-bodied, steely, crisp, and straight, with a slightly salty finish. Light and nervy wine. Good typicité. 2023–26. 86
Chablis Grand Cru Les Clos
Succulent and energetic. A rounded palate, with crystalized citrus intensity and notes of fennel. Rather compact. Silex to finish. 2026–30. 91
Domaine Louis Michel
Guillaume Gicqueau-Michel was able to protect just two of the domaine's 62 acres (25ha) against frost and lost 65% of its production. They hand-harvest the grand cru and old vines, but never the Chablis or Petit Chablis. "In the middle [for the premiers crus], it depends," Guillaume explained. "I like to harvest quite late, so I have to do it in five days and use both machine- and hand-harvesters." The domaine will be certified organic in 2023. Guillaume used a stricter débourbage in 2021 because of the botrytis. He has not inoculated for fermentation since 2008, which is quite unusual, as most in Chablis do. All his 2021s will be bottled under Diam closures. "It's an old-school vintage, like back in the '80s," he said, while admitting, "It's difficult to compare." All of the wines are fermented and aged in stainless steel. It is interesting to compare the three Montmains lieux-dits aged in stainless steel. All are on the same slope, southeast-facing, so catching the morning sun, but cooler later in the day.
Chablis Premier Cru Butteaux
Focused and pure. Straight and super-salty. Races on the palate, with a lively frisson of energy to finish. Guillaume says there is about a yard (1m) of red clay, so more than in Fôret, which is not apparent in the shape of the wine. 2025–30. 87
Chablis Premier Cru Butteaux Vieilles Vignes
This separate cuvée is due more to the soil than to the age of the vines per se, those for this cuvée being 65 years old, while the rest are 50. This parcel is slightly lower down the slope, where there is more white clay. Stronger and deeper than the other Butteaux cuvée, with smooth, wet-stone minerals, citrus pithiness, and good tension to finish. 2026–30+. 88
Chablis Premier Cru Forets
The parcel has 32 inches (80cm) of topsoil over limestone and it is much rockier than Montmains. Upright aroma. Fresh and energetic jump onto the palate. Grassy, piquant, with fine powdery minerality. Just lightly rounded. Silky texture and, on the finish, softly saline. 2025–30. 88
Chablis Premier Cru Montée de Tonnerre
This comes from 10 acres (4ha) in Chapelots, from the bottom to the top of the gentle incline. Lithe muscle, direct, smooth, and it pushes into a persistent finish, with crushed oyster and smoky graphite at the end. It is quite a restrained Montée de Tonnerre. Maybe the aging in stainless steel brings out this less punchy and better-mannered profile. 2026–32+. 91
Chablis Premier Cru Montmains
Smoothly rounded and generous, with buttery fennel and anise on the finish. Creamy from the clay. 2025–28. 87
Chablis Grand Cru Vaudésir
From the north-facing part, which helps in hot vintages. They wait to harvest here until the end. Elegant and pure, with a floral, silky charm, underscored with a light ozone sea-spray of minerals. It is light, airy, and vivid. Focuses on the fine, gossamer profile of Vaudésir. 2028–35. 93
J Moreau & Fils
Winemaker Lucie Depuydt starts the fermentation in tank. At a density around 1060/105 mg/cc she moves between 30% and 40% of the juice into barrels, but none are new. After this, she explained, "We don't move the wine from their original tank or barrel, to avoid oxidation and to keep a maximum of lees. We did some bâtonnage in tank and in barrel to help the aging potential and to decrease the level of added sulfur." She adds, "I find a lot of flavors, mango and lime flower, close to the 2016 vintage." The wines do have some tropical fruit and orange aromas.
Chablis Premier Cru Fourchaume
Light pineapple aroma. Succulent and exotic. A lightly rounded palate, enlivened toward the end with pithy freshness, but still quite spicy. 2025–28. 87
Chablis Premier Cru Mont de Milieu
Litchee and orange-flower aroma. A medium-bodied palate. Greengage ripeness combines with smooth, wet-stone minerality. It glides along with a little lime-zest freshness and a touch of licorice. 2025–28. 87–88
Chablis Premier Cru Montée de Tonnerre
Savory, mineral aroma. Citrus and dill on the attack. Channeled, quite lean and edgy. Good energy. It has pithiness and a graphite character. Sapid bite. 2025–28. 88–89
Chablis Grand Cru Les Clos
A rich but savory aroma. The warmth of ripe fruit on the attack, yet grippy and cold. There is breadth and muscle. Hones into an austere, punchy, and oyster-shell finish. 2025–30. 92
Chablis Grand Cru Valmur
Clementine, spice, and rich floral notes on the aroma. Supple, intense, and flowing onto the palate. This is a decent step up in complexity, with a layered and more expansive palate, smoothly mineral, into a well-sustained and smoothly graphite finish. 2025–30. 91–92
Domaine Pinson Frères
Chablis Premier Cru Montmains
Juicy, succulent, with a savory oyster-shell minerality and some grip to finish. 2026–29. 87
Chablis Premier Cru Vaugiraut
Spicy aroma. The palate is super-lively and bright, with a lime-zest freshness. Shivers on the finish. 2025–28. 87
Patrick Piuze
Canadian Patrick Piuze started his Chablis négociant firm in 2008 and produces 150,000 bottles with more than 20 cuvées. He buys in grapes, which he harvests and presses with a Vaslin (mechanical) press—actually five of them, given the number of different cuvées—to a serious 5.45 bar, which takes more than five hours, but he breaks the cake only once. This does give a light attractive phenolic bite to some of his wines. The press is managed by eye and the juice dropped down by gravity into a tank for a short three-hour débourbage in most vintages, but rather longer for 2021, as the lees were not the best: "They bring some fat to the wine."
Of greatest interest for me are the wide range of village wines, most of which are barrel-fermented. Generally, producers blend different parcels, but Piuze has made a feature of these single-vineyard wines. Bottling takes place between May and July following the harvest. Piuze was convinced by Egon Müller's wines that long elévage does not determine the capacity of wine to age in bottle. He picks quite early, with the focus on acidity. Hence the alcohol level of most village wines is under 12%. I cantered through the lot, and have selected a few, but all were interesting. This is certainly a producer to seek out.
Very good village wines, and with so much diversity. There are some grands and premiers crus, too, including a very precise and mineral Mont de Milieu. Piuze finds the 2021 vintage more opulent than 2020. "More into yellow fruit, peach and apricot. The challenge was to find as much freshness as possible and not to get confit character."
Chablis Côteau de Fontenay
From a south-facing parcel, with a cold wind from the north. Ripe, candied lemon. Quite alluring density and spice, balanced with lemon freshness, although here it is more of a citrus caress. Juicy finish. 2023–28. 84
Chablis La Grande Vallée
Really rather good intensity, density, and richness, with a smooth smudge of graphite and smoke on the finish. Excellent village wine. 2024–29. 85–86
Chablis Terroir de Chablis
From village parcels adjacent to the premiers crus of Vaillons and Foret. Very pithy, with an almond-kernel attractive bitterness, but it becomes much smoother to finish. 2023–28. 84
Chablis Terroir de La Chapelle
Citrus aroma and a splashing fruit palate, with lively energy and a lime-zest finish. An appetizing phenolic bite. 2023–28. 84
Chablis Terroir Decouvette
From the Fontenay hillside, where it moves from premier cru to village. Quite nutty, with savory richness and smooth, soft minerals. 2023–28. 84
Chablis Terrior de Flys
From a parcel under Mont de Milieu. Straight and pure, with a cut of acidity. Crisp edges and a shiny, mineral finish. 2024–29. 85
Chablis Terrior de Fyé
From vines surrounding Montée de Tonnerre. I like the energy, bite, and grip. Lots of vitality and keen, super-salty minerality. 2024–29. 85
Domaine François Raveneau
Isabelle Raveneau shares the responsibility for the domaine with her cousin Maxime who focuses on the vineyard management, while Isabelle concentrates on the winemaking. They feel very strongly that it is better to have a holistic and sustainable approach than to be organic and argue that in a difficult wet vintage such as 2021, with high pressure of disease, it is better for the vineyard and the environment to use one or two systemic sprays than frequently spraying copper and sulfur, which is washed off by rain into the soil; moreover frequent tractor passes compact the soil and are polluting. (In 2022, it was possible to rely on infrequent contact sprays.)
Their 25 acres (10ha) are concentrated into quite a small area of Chablis, which Isabelle sees as "our great strength, for we can be very reactive. The whole estate can be treated in one day." Briefly on the winemaking side; the must is inoculated to ensure a reliable fermentation in tank, where it also goes though malolactic before racking into barrel, receiving sulfur for the first time.
The wines are moved back to tank, so the barrels can be used for the next vintage and bottled in spring. Isabelle said, "After a devastating season, it really helps to see the wines so pretty and joyful," but adds, "2021 is slightly too joyful to be classic Chablis, which should be more austere. We had similar conditions to 2016, but this is purer than 2016, which was more exotic. Silky and fresh at the same time."
Petit Chablis
High-toned, with a treble note. Lively, citrus, and delicate. Lightly salty and nervous. Spot-on. 2023–27. 85–86
Chablis Premier Cru Butteaux
A high-toned, sherbet-lime aroma, with floral notes on the pure, straight, and breezy, ozone palate, ending with a fine, soft-salt finish. Delicate and delicious. 2025–30. 92–93
Chablis Premier Cru Forêts
Compact and cold. A strict profile, with tension, an earthy, silex smokiness, and grip. An attractive pithy bitterness snaps on the finish. 2024–30. 92
Chablis Premier Cru Montée de Tonnerre
Savory, punchy, dense, and rather muscular, with no lack of grip. Darker, meaty profile, which carries into a vigorous graphite oyster-shell finish. 2025–32+. 94
Chablis Premier Cru Vaillons
A white-peach and flower aroma, lightly rounded and silky; it dances across the palate, with lively freshness. 2024–28. 91–92
Chablis Grand Cru Blanchots
From an east-facing parcel, right at the top of the vineyard, and the oldest vines of the domaine. Delicate and refined. Pure and super-intense, with a sea-breeze, lively, lacy, airy quality. Pure and singing vibrancy on the shimmering finish. Love it. 2028–40. 95
Chablis Grand Cru Les Clos
Full, bold, and savory, without the glossy richness of 2020. It has a cooler, somewhat more austere face, but with less density in 2021, this powerful wine is more approachable. 2028–40. 95
Domaine Roy
Based in Fontenay, Claude Roy, together with his children, David and Karine, farms 44 acres (18ha) of vines on the high bank.
Chablis Grand Cru Preuses
Nicely intense, silky and seductive Preuses. 2023–28. 88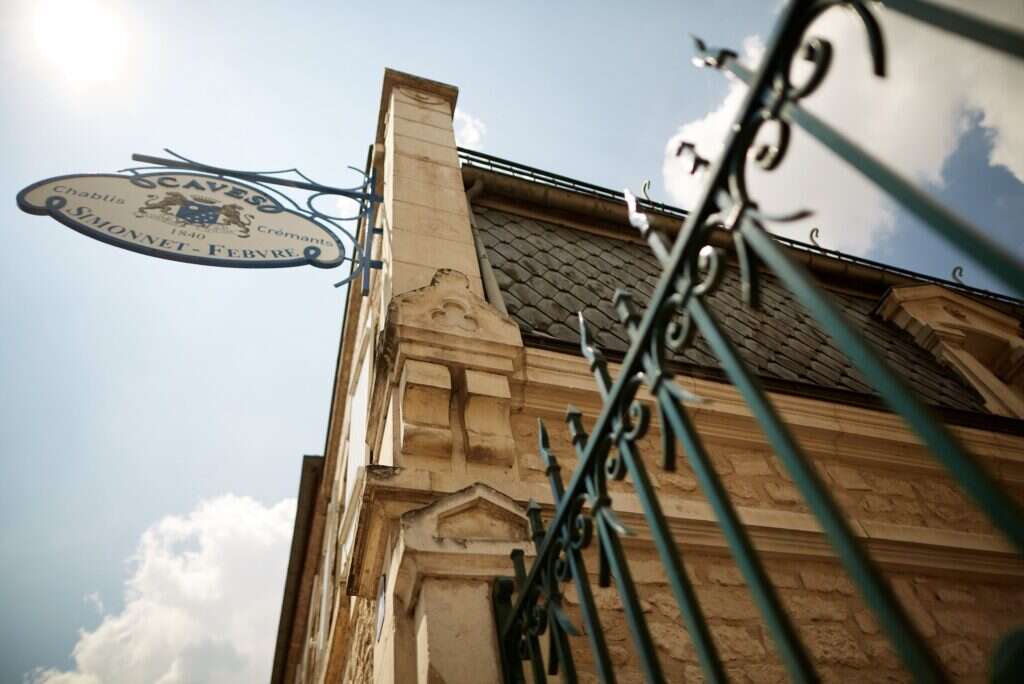 Domaine Simonnet-Febvre
Chablis Premier Cru Côte de Léchet
Slim and bright, with lime-flower aromas. Straight and pure, with an attractive pithy bitterness to finish. 2023–26. 86
Chablis Premier Cru Montée de Tonnerre
Some tension, with a savory, dark, and mineral grip. 2023–27. 87
Domaine Laurent Tribut
Marie-Clothilde Tribut, based in Poinchy, was pleased with the yields in 2021, as they had 45hl/ha. "My brother Vincent (Dauvissat) does the treatments, and he was very strict with the spraying, so there was no problem with oidium."
Chablis Premier Cru Beauroy
Slight hint of white peach. Lightly rounded and supple, with attractive citrus freshness. 2023–26. 84
Chablis Premier Cru Côte de Léchet
White floral aroma. Delicate and pure and crisp, with more tension and a light, sherbet, mineral sparkle to finish. 2023–26. 85–86
Maison de La Chapelle
After 12 years making wine for Laroche, Grégory Viennois is now focused full-time on his small négoce business in this home village of Vaupelteigne. He started in 2014, with fruit sourced from vineyards in Irancy on Kimmeridgian soils. It is a simple set up, with oak vats for the fermentation in a small barn behind the house. He uses some whole bunches, placed in several layers. "Never more than two weeks vatting with low extraction," Grégory explains. "The more I advance, the less I extract. In 2021, we did not need to extract." There were only two reds in 2021. The Irancy Beaux-Monts was too low-yielding and went into the blend. I particularly like the Bâtardes, from a gentle slope on white marl, which makes a super-svelte Pinot.
Aligoté
Lime flowers and salted almonds. Butter mint. Silky and fresh, with brioche notes and soft-salt minerals to finish. It is delicate and pure. 2023–26. 82–83
Irancy Les Bâtardes
60% whole bunches. Rose petal, with a hint of thyme and thyme flower. A silky glide onto the palate. Delightful, fluid texture. It's woven with freshness and has just delicious fresh-cherry fruit to finish. Such a svelte texture. I was surprised and impressed by this wine. 2026–30. 87