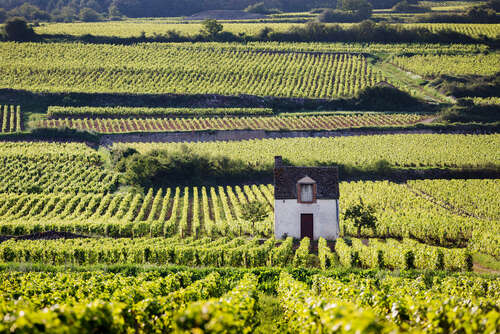 In the second part of her coverage of the 2021 Burgundy vintage, The World of Fine Wine's Burgundy critic Sarah Marsh MW gives an overview of Burgundy's sub-regions and villages.
2021 Burgundy: When the gods stopped smiling
2021 Burgundy: Chablis report and tasting notes
2021 Burgundy: Côte de Nuits tasting notes
2021 Burgundy: Côte de Beaune tasting notes
2021 Burgundy: Côte Chalonnaise, Mâconnais, and Beaujolais tasting notes
Marsannay and Fixin
There was less rainfall in Marsannay than in Fixin, where the soils are heavier and less well-drained. There is more clay and less limestone than in Marsannay. It comes as no surprise that the rustic side of Fixin was more apparent in 2021 than in riper vintages. The tannins are rather grainy, but they are light.
Marsannay reds are soft, fruity, and sometimes floral. Longeroies has generous red fruit and quite chunky tannins, not as smooth as they can be from the lower section, where there is more clay. Domaine Bruno Clair has vines here. In 2021, I prefer those from the oolitic upper section, while in 2020 and 2019 I preferred those from the bottom. Clos du Roy has good typicité, displaying grip, tension, reserve, and light austerity, despite quite modest acidity.
The whites are notably savory, with an attractive bitter, almond, and smoky character from the limestone soils and from the more complex clays of La Charme Aux Prêtres, which showed very well this year.
Gevrey-Chambertin
Gevrey is lighter-bodied in 2021. While Gevrey hoovers up and effortlessly contains a warmer vintage, from the cooler and wet conditions of 2021, I missed some of Gevrey's characteristic firm structure, lithe muscle, and oomph. I prefer Gevrey with more substance, particularly from the premiers crus. I enjoyed the refinement of the best grands crus, but they do not have the gravitas of a serious vintage.
The village wines are a mixed bag. Some are a bit dilute, others pleasant. It was necessary to make a green-harvest on the south side, but with lower yields they are fruity and forward, if a little soft, while on the Brochon side, where conditions were more difficult, there seems to be more concentration and structure. Mortet's Mes Cinq Terroir is a fine example.
Although they can be quite light, there is good expression of terroir in the premiers crus, with the colder vineyards most comfortable expressing their leaner, sharper side. In the Combe Lavaux, the cool conditions combined with the natural draught, imbuing the premiers crus here with tension and vibrancy, whereas in recent warmer vintages this section shows more concentration, but not quite the racy line, clipped edges, and gauzy texture. I particularly like this sector in 2021.
In the smaller, but nonetheless significant, Combe Grisard, grand cru Latricières clearly expresses its fine-boned aristocratic profile, which was somewhat concealed in the sweet-fruit warm vintages, at least in youth. While 2021 Latricières is slightly aloof, it will reveal its true potential more readily than these.
At the other extreme is the warm terroir of Chapelle-Chambertin, where there is perilously little topsoil over the limestone. The vines here can bake in hotter vintages, producing rather square and jammy wine. I prefer them in 2021. They have a straighter line and more energy.
If you like wine with energy, premier cru Petit-Chapelle is always reliable. It lies below Chapelle, with a fault dividing the two, and the soil is deeper in the premier cru, with well-drained clay. It shows plenty of density and vigor in 2021. Less susceptible to extremes, it is always vital and is often my favorite among the premiers crus from the middle of the village.
Moving to the hill, Cazetiers, another of my favorite premiers crus, didn't fare quite so well. Bruno Clair's, from a section at the top, is lean and sparse, with talcy tannins and a salty finish. It's very stylish, but illustrates the lack of beef in this vintage where the terroir becomes a little marginal.
Ruchottes-Chambertin is also straight and sparse. Lightly austere, but with enough redcurrant ripeness to balance, they are well-defined, narrow, and nervy, but not severe, sometimes with a gunflint, smoky finish. The vintage exposes the stricter structure of Ruchottes, while it reveals the softer side of Charmes. I tasted plenty of forthcoming, fruity, and supple Charmes-Chambertin, with Mazoyères showing more grip. But I also had some rather lackluster, empty examples.
The vintage highlights the aromatic precision of Clos de Bèze, with beautifully fragrant examples that are delicate, pure, and more refined than of late. Chambertin, too, is a class act, quiet and poised.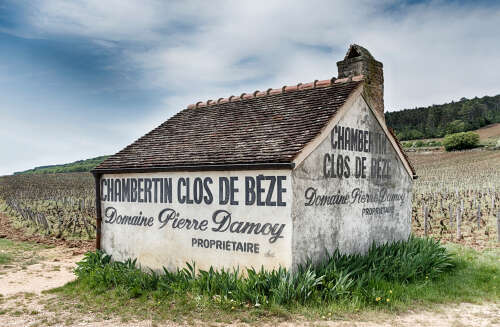 Morey-St-Denis
I enjoyed the village-level wines. With a smaller vineyard area than Gevrey, they are more consistent. From below the village, red-fruit, silky, and savory, and from En La Rue de Vergy, the wines sing on a high and lively line, with a dusting of powdered chalk in both red and white. Whites from Morey are super-savory and sappy in 2021, definitely worth seeking out.
As for the grands crus, 2021 exposes the central cold and stony core of Clos de la Roche at Dujac. In hot vintages, Clos de la Roche can often seem rich and more extravagant. I like it pared back to reveal the rock.
Chambolle-Musigny
There was snow in Chambolle, and the clear morning skies, with the sunshine reflecting off the snow, resulted in substantial losses everywhere, but particularly in Amoureuses and Musigny: poor quantity but lovely quality.
The vintage becomes Chambolle. The lucidity and tension in Chambolle in a cooler vintage is mesmerizing. A quick retaste of 2020 in Frédéric Mugnier's cellar serves to emphasize that 2021 doesn't have the concentration and flashy polaroid quality of 2020; but what it lacks in concentration and acidity, it makes up for in subtlety and precision. Lighter bodied than recent vintages but intense, and there is phenolic ripeness.
In Chambolle, 2021 is a sensual vintage of perfume and lacy tannin. They are aérien and harmonious. As Christophe Roumier observes, "the wines are quite serene."
There is lucidity of terroir. It is revealed in the precision and salty minerality, most obviously from climats such as Cras and Fuèes, but also on some of the lower sited premiers crus, such as Les Gruenchers, which have the sensation of the hillside.
This exposure to the limestone brings light austerity, rarely severe, and a cool line. At De Vogüé, where old vines of Amoureuses have recently been grubbed up, holes were dug to assess the soil structure. This section lies on the terrace above the quarry. Jean Lupatelli discovered the topsoil is just 8–12 inches (20–30cm) deep here, over Comblanchien limestone. The three barrels of 2021, the last for some time, eloquently show the mineral tension and line.
With such clarity to the terroir in 2021, there is no better place to taste the differences than in Ghislaine Barthod's cellar, which has an impressive range of premiers crus. Les Baudes, which lies below Bonnes Mares, impressed me this year, with its strong reflection of the richness and breadth of Bonnes Mares.
Bonnes Mares is smooth and harmonious, subtly powerful and consistent, whether from white or red soil. Musigny is straight and channeled, with serious, steely structure and focus.
Whole-cluster works well in Chambolle, not least in Amoureuses, where many use it, including Drouhin and Faiveley and, of course, Christophe Roumier, in his satin-textured Amoureuses and Musigny.
The village wines were cracking, too. They have vivid red fruit and perfume, especially the racy wines from higher sites, including Veroilles, perched above the village. Chambolle was the most consistent of all the villages—my favorite this year.
Clos de Vougeot and Echézeaux
Clos de Vougeot is not remotely austere in 2021. It is forthcoming and fruity, quite light and rather polite, with lower acidity, in part accounting for the softer, less punchy tannin. Frankly, I would prefer to see a more broad-shouldered, muscly typicité.
Only wine from the best lieux-dits are worth seeking out. The finest I tasted comes from Méo-Camuzet, which has a large chunk right under the château. I wouldn't forage below the top third of the vineyard, where wines can feel dilute, lacking matter; possibly the rain collected here.
Echézeaux notches up, but is inconsistent in style and quality. This is a large grand cru, with much variation in potential, which is less evident in easier vintages. It's a stretch for even a good producer to make a serious wine from a lesser parcel in a poor vintage. But Echézeaux always has better manners than Clos Vougeot, particularly when tasting from barrel. Many are urbane and sleek, with supple tannins, but others can be a little light and thin.
I'll slightly contradict myself by recommending the lieu-dit of En Orveaux in 2021. Not the best place. Nor the worst. It is south-facing, so benefits from sunshine during the day but is cold at night because of the combe. I tasted five, which were elegant and streamlined, perfumed and silky. They captured the spirit of the vintage, and I liked them.
Vosne-Romanée
If a typical Vosne-Romanée combines power and depth with elegance and sensuality, in 2021 the power is reined in. The premiers crus are quite soft and fragrant and nod toward the easier charm one expects of premier cru Les Chaumes. (Brûlées, however, contradicts this, with rather lively energy.) Reignots is almost ethereal. Maybe the texture of Vosne-Romanée's premiers crus is more silky than velvet or satin; Méo-Camuzet's Cros Parentoux is a good example of this. There is finesse to the premiers crus, but less obvious body and depth. Of course, the big guns show more power, but discreetly.
Suchots certainly shows lithe body and structure, particularly from old vines, while being less muscular and more accessible than typical. Suchot's rose-petal aromatics and sensuality can take a decade to show, but not this year.
The grands crus were also forthcoming. There is an airiness and luminosity to Richebourg this vintage, while Romanée-St-Vivant carries on haunting perfume.
Overall, a good vintage for more accessible Vosne-Romanée, and the quality is consistent.
Nuits-St-Georges
In Nuits-St-Georges, style and quality are variable. Generally quite light, some are lean, others are rather stalky and herbaceous. I found myself selecting fewer Nuit-Saint-Georges when tasting with producers who make wine from several villages. Domaine Jean Chauvenet, however, has turned out a very good set this vintage. Their focus is Nuits, and it shows.
South-side Nuits is fruity and approachable, supple, and inviting. With lighter body, less matter, and lighter tannins, they are more "tender," so can feel soft, lacking the essential forthright personality of South Nuits-St-Georges. Les Cailles stood out for its fine texture, but Les St Georges was a little disappointing, with no wow factor.
Perhaps I preferred the North side, where the higher sited premiers crus caught my attention. Damodes is lively, frosty, and floral. Les Cras is straight, pure, and racy. They shimmied across the palate. It's a good vintage to show these more refined terroirs. Aux Thorey lies on limestone at the end of the combe, facing southeast, where it is cooler in the morning but warms during the day and benefits from the setting sun. In hotter vintages you don't see the lighter mineral character, but it's apparent this vintage.
Around the Hill of Corton
White grands crus here are strong and can be austere. They are compact, with savory tension, more so than reds, which are more seductive, fluid, and smoothly textured than you might suppose. Taste Corton-Vergennes in red and white from Château de Meursault, and you'll get my point.
From the colder west-facing side, En Charlemagne is keen, lean, and focused. Budding was later and some took a full crop, although it required sorting for botrytis. East-facing Corton-Charlemagne combines richness with purity, but is also quite austere and sapid in 2021. The high-sited lieu-dit Languettes shows muscle from Bouchard's marly parcel, while Drouhin's is lighter, straight, and salty.
Corton reds are less grippy and compact than the whites, and have inviting fruit and supple texture, varying from satin to velvet. They are instantly reflective of their terroir, while the whites will need longer to come round. Maréchaudes is plump and smooth, a touch chunky but charming, while Bressandes is more streamlined, with a richer satin texture. Rognet follows suit, with a supple, rather polished feel, but firmer in structure than Bressandes, which is unusual as it's typically quite robust. Clos du Roi shows its class in structure, presence, and refinement of texture. The Corton reds put on a rather good show.
Pernand-Vergelesses shows its colder, sappier face, which I enjoy, without the whiplash of a high-acid vintage. They are approachable and energetic. The reds have crisper but lighter tannins than average. Village wines are light-bodied and crunchy, with a certain twang. Premiers crus are rather friendly; more savory than fruity; a touch angular from Caradeux, in white as well as red. There is cool-toned, supple Les Vergelesses; more refinement from Île. The whites have stone fruit, fresh cut, and cold sapidity. I really enjoyed the energetic whites, even more so than the reds.
Beaune and Savigny-lès-Beaune
Here there is plentiful, bright, fresh fruit. Even in a cooler vintage I prefer the energy from colder village parcels, but those from the flat are very pleasant and easy-going. Careful extraction has produced light-tannin red premiers crus. Not so long ago, such a vintage would deliver green and unattractive Savigny, while most were very attractive, if quite simple, focusing on fruit and freshness.
Conversely, Beaune reds lean into their soft side. Beaune has showed well in recent vintages, but I failed to find such excitement in 2021. Most of the reds are gentle, often open and airy, and notably aromatic from clay and limestone soils, although the latter are bolstered with some sapidity. Teurons produced some of my favorite wine in 2021. For intensity, balance, and refinement, Grèves is the most reliable premier cru in Beaune, although I did have a couple of bum notes. Bouchard Père et Fils's Grèves and Vignes de l'Enfant Jésus are on form, as are the 100-year-old vines from Lafarge. Generally, I prefer Beaune whites this year, and among the most attractive is Seguin-Manuel's Beaune Clos des Mouches.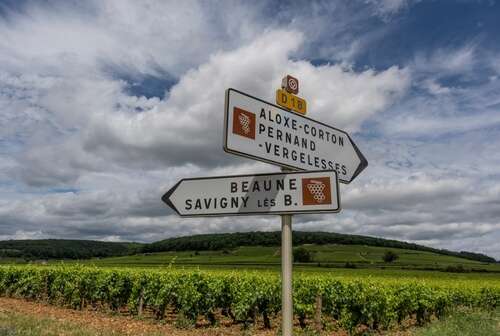 Pommard
Approach Pommard with caution and buy from the best producers. Careful extraction was necessary to avoid rusticity, particularly from vineyards that catch the cool of the combe, such as Arvelets. Quality and style vary. My tastings revealed the difficulties of making convincing Pommard in 2021, with quality and style varying. On one hand, rough and ready; on the other, light and polite. Clearly, the latter is preferable, but by taking the foot off the gas, many wines bypass Pommard's essential character.
Rugiens illustrates the advances that have been made in producing elegant Pommard, even in a classic year where tannins can be pronounced. Rugiens Haut showed more refinement than austerity. Clerget, who destems, has made a delicate wine, although I'm not sure I would not recognize it as Rugiens; it felt more like Chanlins. Ben Leroux's Rugiens fizzles, and Bouchard's refined example has barely a sniff of austerity; you'd be hard-pressed to spot the whole-bunch. Both are good examples. In Rugiens Bas, the clay and iron would usually turn out wine of more substance, but it seems quite light and delicate in 2021. Brian Sieve at Domaine de Montille also used plenty of whole-bunch. He told me, "You needed to wait for ripeness and to be careful."
But for overall quality and style, I was happiest tasting Epenots. Whatever the vintage—and I've been tasing it from barrel since 2003—and however it is made, Epenots is consistently more debonaire, while the terroir expression of Rugiens seems more subject to fashion and vintage. This vintage accentuates its more sophisticated style; try Château de Meursault's Epenots for refinement and silky texture. With extensive holdings in Pommard, this domaine is fine-tuning its Pommard terroir. Meurgey-Croses has made a sleek Epenots, and this from purchased grapes.
Volnay
While Pommard struggled, Volnay found its groove. This is a vintage in which to stand back and appreciate the elegance of Volnay. Like Chambolle, where not too much is asked, it will deliver a pure and refined version of itself.
But 2021 will not appeal to those looking for the sumptuous red-fruit, satin-cloaked Volnays of 2018 and 2019, or the concentration of 2020. These are trim, delicate, lacy-textured, and perfumed Volnays.
The village wines are pretty, lightly rounded from vines below the village, and certainly slimmer and more refined than of late. There are light and airy examples from higher-sited lieux-dits La Cave and Ez Blanches.
Premier Cru Taillepieds is straight and edgy. At Domaine Marquis d'Angerville, where destemming and remontage are used, Taillepieds is austere, while most show more charm than is typical—despite, or maybe because of, a high proportion of whole-bunch and the use of pigeage at De Montille.
The premiers crus below the road, Champans and Chevret, have a gentler profile, with juicy summer fruits, slim and trim, fresh and perfumed. I encourage you to try Domaine de la Pousse d'Or wines in amphora and to appreciate the clean face of the terroir. Caillerets seems quite fragile. The tiny crop here has yielded very aromatic wine, but perhaps just a little too tender.
On the warmly orientated slope of Clos des Chênes, the white marl brings more density with sapidity to the general profile of Volnay 2021, although they vary in style. Lafon has produced a delicate and fine-boned version.
The muscular character of Santenots is more evident in 2021, accentuating the difference between Santenots and the collective spirit of the village. It stands further apart in this vintage.
While most producers I visited have made small cuvées of most, if not all, of their premiers crus, Frédéric Lafarge blended his five premiers crus into one ten-barrel cuvée. He felt small volumes would not represent the terroir—arguably a wise choice, as it was probably the best Volnay I tasted in 2021, but I appreciated tasting so many different climats this vintage.
The quality in Volnay is not, however, as consistent or as high as it is in Chambolle. Some premiers crus are just too lean, lacking the substance for premier cru. So, watch out.
Meursault
Meursault is on fire this year. There are some fabulous Bourgognes, from just below Meursault, with buckets of soft minerals. Village wines from the lower parts of the village are surprisingly concentrated, with an opulence that belies the cool summer. There was greater volume of fruit, but it ripened, and the richness is apparent. Sometimes I'm a bit sniffy about these village parcels, but they show well this year.
Village parcels on the slope, impacted by the frost, produced minuscule yields. Tillets shivers and tingles with sherbet freshness, and Clous and Vireuils race on a taut mineral line, definitely on the high-wired, sharper side. But Narvaux, also upslope but on a thin layer of clay over rock, leans into its muscle.
This vintage divides and accentuates the personalities of the deuxièmes crus and follows suit with premiers crus, pushing them toward a lighter, airy delicacy or in the direction of a compact, coiled, and vital style.
Poruzots is earthy, savory, and punchy. Gouttes d'Or has exuberant, forward fruit, and Perrières is honed and channeled. It's possible for Genevrières and Charmes to show such delicacy, lightness, and finesse in 2021; the most entrancing version of themselves. Charles Boillot, Ben Leroux, and Dominique Lafon show how it's done.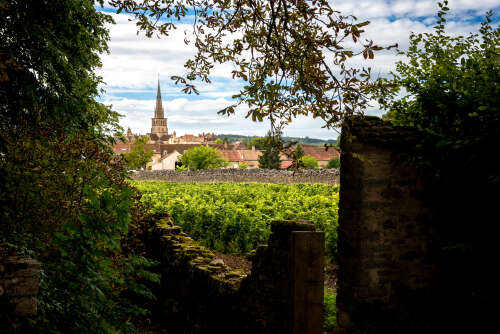 Auxey-Duresses, Monthelie, and St-Romain
These "lesser" villages basked in the sunny profile bestowed by warm, easy-to-make vintages, but in this more challenging season it pays to know your producer.
Stay on the North side of Monthelie for reds. On the hillside that continues from Volnay, the reds have blueberry fruit and crunch, but some are insipid and lean. Bouchard Père et Fils is reliable here. Jean-Philippe Fichet has a good white. It was difficult to ripen Monthelie Premier Cru Les Duresses convincingly. Terres de Velles, who make spot-on Monthelie and Auxey, managed, while most didn't. Just to note that Les Duresses, in Auxey-Duresses, has a warmer, more east-facing exposure. It ripens more easily, and I had some attractive examples this vintage.
Auxey-Duresses has mixed results, the whites more attractive and consistent than the reds. Given the prevalence of machine-harvesting in the village, the results were better than expected. Most of the whites I tasted are savory, citrus, and pithy; light wines for earlier drinking. Fewer than expected are grassy, acidic, or showing the effects of botrytis. It was possible to make good reds only by strict sorting, which clearly many did not do. I had some rather unpleasant reds, where acidity highlighted the astringent tannin, but there are exceptions. Gilles Lafourge made charming reds, and in 2021 his is the most consistent of the local domaines. Henri Latour is also reliable. I particularly liked La Chapelle from both producers.
St-Romain whites are light-bodied, softer and more aromatic than in 2020, but nicely crisp and lively. They are no longer that affordable, however, and it's better to go to Auxey-Duresses for good value.
Puligny-Montrachet
It is a vintage for detailed and refined Puligny. In general, they are slimly textured and precise. They definitely gravitate to their mineral side. Sometimes I feel the lack of sunshine on the mid-palate, and miss it.
Village-level wines vary—from a pared-back, trim style, with flowers and salt, to meager and unjoyous, with overly dry salinity. They lack the charm of Meursault village wines, particularly the succulence of the lower sited lieux-dits.
The substance offered by the premiers crus is welcome. The style in Puligny is more savory than fruity. Referts seems most at ease, relatively full-bodied and chunky; it has some allure, and even some heft from the clay, while Clavoillon has a more sumptuous roundness. Both had welcome sucrosity, as does Les Pucelles, which has silky, sorbet fluidity.
This was not the case everywhere. Folatières can be imprecise and sketchy, but Oliver Leflaive and Chartron hit the mark. At the top of the slope, Blagny (Puligny and Meursault) is fairly light and airy, with a light frosting of acidity; some are stronger, but with balletic strength. There will be minuscule availability in the Blagny area. Snaffle them up, if you can. Champ Gain is lively, with more stuffing, but less style.
Cailleret is grippy and compact; a cold mineral layering without the sweetness and warmth of fruit between those layers. Edging south on the Côte, Chevalier-Montrachet has the same sensation; a chilled millefeuille, savory and salty. Somewhat Cistercian, these are wines to admire… for now, at least, from afar.
Chassagne-Montrachet
The village-level wines are diverse in style and quality. There is much to be liked in the fresh, flowery, sightly rounded, village wines, with orange-blossom notes, probably from botrytis. There are plenty of these, but some are broader, lacking in fruit intensity, and consequently these have a frugal feel.
Moving to the premiers crus, things improve. These show excellent terroir typicité. On the north side of the village, Chenevottes and Macherelles are juicy and fresh, slightly loose in texture and easy-going. Vergers is a step up in sophistication, with its silky stretch. While for a light and floral feel, Chaumées is pretty and dancing; Bruno Colin has a lovely example. I really enjoyed Vergers and Chaumées; I had thought they might be too lean, but was very happy to be proved wrong.
From the middle of the village, Champs Gain shows its best face in 2021. It can be a touch clumsy in a warm vintage, without the density of Morgeot to support the ripe fruit, but in this vintage, it is lighter and more energetic on its feet, and is also spicy, with gingerbread. It shares this rather surprising gregarious profile with Maltroie, which is generous and fruity, with a bit more substance. In the past I have skipped over these premiers crus in search of more excitement, but I am coming to appreciate them more and more. They are fruity and likeable, but well-structured and really quite consistent: faithful friends.
By contrast, Caillerets can seem rather unfriendly and austere, while others have fine, chalky elegance, but all are more aloof. There is refinement and detail in Caillerets. Going up Chassagne's gentle slope, there is very little wine from 2021, sadly, due to frost. They are pure and racy, if you can find them. The catch-all appellation Grand Montagne is used to blend smaller parcels, and Lamy Caillat has a fine example; while Fernand and Laurent Pillot Grandes Ruchottes and Marc Morey's En Virondots are well worth seeking out for their fine-boned delicacy in 2021.
The expansive, lightly sloping premier cru of Morgeot has many named parcels where soil, and consequently style, differ. Style and quality in the warmer vintages is more homogenous, but in 2021 the "clos" parcels up slope—Tête, Petits and Grands Clos—are a distinct notch up in refinement and layering. Boudriotte also stands apart. There are five lieux-dits, including the eponymous Boudriotte, which has the highest proportion of white clay, and Champs Jendreau, which also has some. As a group, they are fresher, with greater precision and sapidity to those from Morgeot on heavier clay.
Moving to that lower section of Morgeot, these are broad without the glamour of fruit on the mid-palate that a warmer vintage brings. They can feel a bit rough and muscular. I've really enjoyed them in recent vintages, but like them less this year.
Approach the reds carefully. The tannin can barge through perfectly decent red fruit. Without the richness of glycerol and alcohol, you are likely to encounter hearty, robust wine. But there are always exceptions. Bruno Colin's Chassagne reds are ripe with soft tannin. Contrary to most, Colin harvested reds after whites and employed a device to shower lightly the cap. His Premier Cru Clos Saint-Jean deserves a mention; floral and smooth, it's in a happy place. Jean-Noël Gagnard and René Lamy-Pillot have good examples. It's a shame there is such pressure to plant Chardonnay here.
Chassagne and Puligny Grands Crus
The grands crus share a Meursault theme of divide and accentuate. The various Bâtards are lighter, not so burly and gourmand as in recent years, but are relaxed and warmly inviting, suggesting earlier drinking after eight to 12 years. In contrast, Chevalier shows its cold face, slightly austere, with oyster-shell minerality; fine-boned, delicate even, it's tautly focused and should go longer.
Montrachet is a level up. Although somewhat austere and chiseled, even in this lesser vintage the fine examples have depth and burnished, muscular brilliance. The fashionable glass globe highlights the style and structure of both Montrachet and Chevalier.
St-Aubin
The profile is vibrant, slim, and lively. Quite light, but pretty wines. With less body than the greater villages, they are defined by freshness and energy. En Remilly has a tendency to tip into exotic perfume in warm vintages, but also in 2021, probably as yields were so small, but the palate is straight and racy. (In profile, it is rather like Chassagne En Remilly.) Murgers des Dents de Chien is more savory. The premiers crus from behind the village are quite a step down in quality in 2021.
Santenay and Maranges
"Everyone in Maranges and Santenay lost crop to mildew even with conventional farming," observes Pablo Chevrot, who organically farms his many parcels across Santenay and Maranges. Without severe selection for rot, reds in particular will be mediocre.
Some producers captured an abundance of summer fruit and energy. Most are lighter wines, although some whites, maybe more from clay soils, have exotic aromas and flavors, probably from botrytis. In red, lighter tannins and lower acidity soften the burlier profile of some climats, among them Maranges Roussots. On limestone soils, including my favorite climat, Fussières, the limestone gives line and salty freshness. But I also had some lean and tart wines, while others were simply nondescript. So, tread carefully.
Chalonnais and Mâconnais
In the Côte Chalonnaise we are back to fresh, light, easy-drinking wines. Rully is generally straight, trim, and citrus. Some Montagny wines have honeyed notes from botrytis.
The regional wines of the Mâconnais are much trimmer and slimmer than 2020. Generally the impact of frost was less severe here, but Uchizy was among the villages badly affected. Other villages that escaped the frost were hit by hail, so yields were reduced, but not particularly low, with crops at around 35hl/ha rather than the more normal 60hl/ha. It rained, maybe more so than in the Côte d'Or, and rain, the cool summer, and yields may account for the softer feel and a sense of dilution. After all the concentration of 2020, some can tip the other way and seem a little insipid, diffuse, and lacking sufficient stuffing, while some have exotic aromas. Pouilly-Fuissé generally holds it together; savory, compact, and showing some welcome tension.