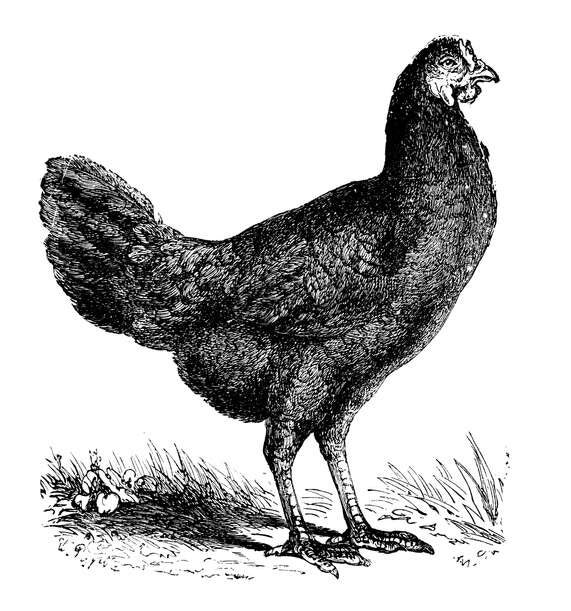 A lockdown collaboration between French chef Fréderic Ménager of Burgundy's La Ferme de la Ruchotte and Édouard Parinet of Château du Moulin au Vent inspired Joanna Simon to think anew about how to make and match coq au vin.
You might wonder what of interest could possibly be added to the discussion (written and otherwise) on the subject of coq au vin, especially as much of it is said so trenchantly, whether about the ingredients—bird, wine, blood—the method, or the wine to accompany it. But that's the point: trenchant, but not necessarily in accord.
Coq au Vin: A potted history
In Cuisine du Terroir: Original Recipes Collected by the Master Chefs of France (1987, adapted from the French original of 1984), the recipe is introduced with the words: "This should not be made with chicken, which is no substitute for a mature cockerel. Whether or not it is first marinated in red wine is a matter of taste." The oddity is that the wine cited in the ingredients is "Côtes d'Auvergne or other other red wine," when the one point on which there is almost universal consensus is coq au vin's origins in Burgundy, often specifically Dijon. But it's less surprising when you see that the recipe comes in the chapter on the Auvergne rather than the one on Burgundy. If only the author had included some explanation as to why.
Elizabeth David (French Provincial Cooking, 1960) notes: "There is… an idea that the sauce must be thickened with the blood of the animal to make a genuine coq au vin. This is not necessarily the case." She then gives what she calls a typical Burgundian recipe from the Cloche d'Or in Dijon in which the cooking wine is "old red Burgundy." The bird isn't marinated and there's no mention of the blood. In her adaptation, which follows, she recommends "inexpensive but sound red Burgundy or Beaujolais or Mâcon." As for the wine to drink, she is characteristically emphatic: "[It] obviously demands a red Burgundy."
Tough old cockerels
A more recent English writer's adaptation (2006) gives short shrift to the idea of "a tough old cockerel and a bottle of Burgundy" and advises an organic free-range chicken and a full-bodied, cheaper, "but not dirt-cheap" red wine. She then comes down firmly on the side of marinating: "The one step you can't avoid, if you want your chicken to have real depth of flavor, is marinating it first."
Reader, that writer (in The Sunday Times) was me and I now know that you can avoid marinating the bird in red wine. Not only can, but should, according to Fréderic Ménager, chef-owner of the organic farm and restaurant La Ferme de la Ruchotte, high up in the Hautes Côtes north-east of Beaune, where he is also a notable eleveur of old and rare breed poultry. I know because the proof is in the eating: Last week I ate one of the 120 jars of coq au vin he made during the lockdown hiatus—made specifically using Moulin-à-Vent and to be paired with it. The idea came from his friend Édouard Parinet of Château du Moulin-à-Vent and he provided the wine for the cooking and for the pairings. More about the wine in a moment, but first the other ingredients and a key step in the method.
The Ménager method for coq au vin
The vegetables and herbs (onion, leek, carrot, mushrooms, garlic, celery, thyme and bay) and lardons come from the farm and Fréderic used one-year-old roosters of three of his breeds: La Barbezieux, Le Mans, and, France's largest, La Flèche, which can easily weigh 5-6kg (11-13 pounds) (it may seem academic to mention the names, but he sells them). They're all noted not only for their flavor but for having a texture similar to that of a partridge or young quail. In the absence of these, he recommends poulet de bresse or buying direct from a good producer in your own country.
Fréderic doesn't marinate the poultry but—here's the thing—he salts it for 24 hours instead, preferably with Maldon Sea Salt (from the county of Essex in England), which he considers "the best in the world." Marinating in wine, he says, toughens the flesh because the alcohol changes the protein structure. For what it's worth, my understanding has always been that, as long as you start by boiling off the alcohol, that doesn't happen. I shall go back to the drawing board.
Meanwhile, for the cooking, Fréd specifies mature wine that, as he puts it, has more "aromes fins." A younger wine gives a punchy, less subtle sauce with more acidity. Édouard Parinet selected Château du Moulin-à-Vent's 2010, a vintage he describes as "quite cold and acid-driven, but one with good body and texture, a lot of ripeness and richness of tannins."
The right vins for coq au vin
To drink alongide the coq au vin, he chose wines from two of the Château's lieux-dits, Les Vérillats and Le Champ de Cour, from 2018. It was "a solar, dry, low-yielding vintage of ripeness, generosity, and density" that he counts among the recent greats—and he has no hesitation in saying that great vintages can be kept 40 to 50 years. He and Fréd did a pairing a few months ago with 1961, 1971, and 1993 and, although he wasn't expecting much from the older wines, he and Fréd agree that they were "superbe."
It was no surprise to me to find that the the two 2018 lieux-dits were a fine match for the coq au vin. Good Beaujolais crus, especially Moulin-à-Vent, is one of the most food-friendly of wines, combining (in a nutshell) freshness, fruit, and minerality with light, savory tannins. Initially, I had a  preference for the match with Les Vérillats, but the slightly more acid-driven Champ de Cour soared as it opened up and became more expressive. A 2019 Thibault Belair Liger Moulin-à-Vent Vieilles Vignes also went well.
Straying north into mature Burgundy—classic coq au vin-matching territory—I hit gold with a 1993 Domaine Robert Chévillon Nuits-Saint-Georges Les Chaignots. I'm down to my last few bottles of this en primeur purchase. They've been solid gold. I shall miss them when they're gone.