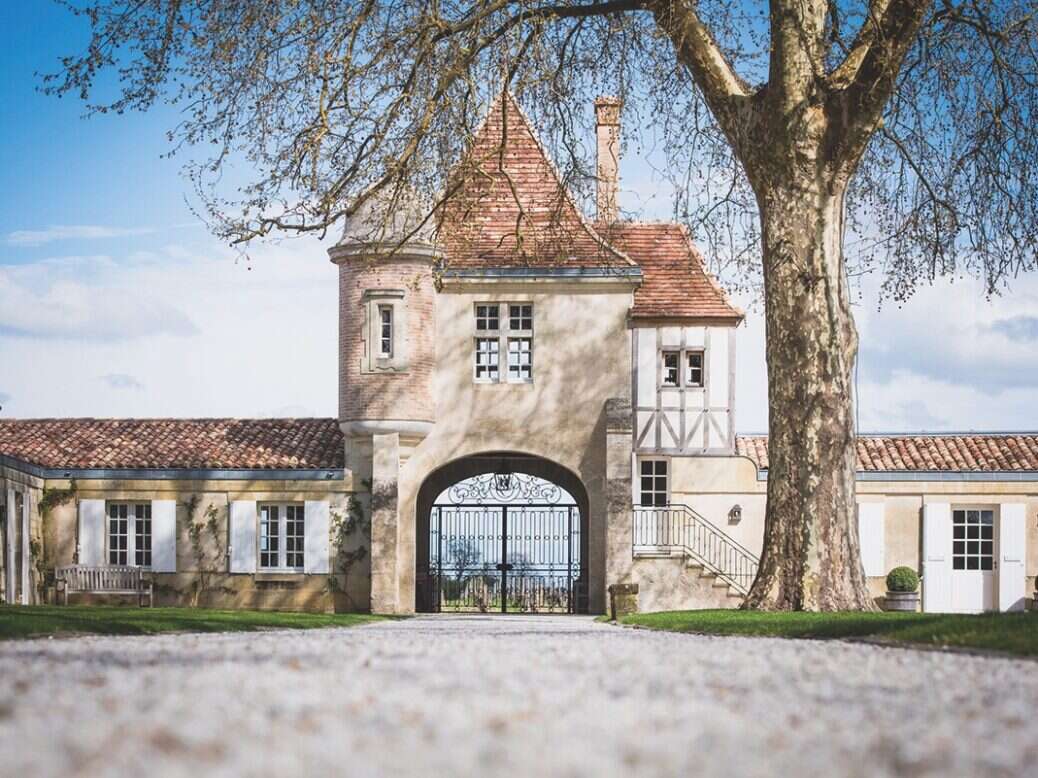 With Bordeaux in the midst of the 2022 en primeur campaign, we are posting online for the first time some of our favorite pieces on the region, its producers, and their wines from past issues of The World of Fine Wine. In an article first published in WFW64 in June, 2019, Panos Kakaviatos reported on a very special vertical tasting of Château Rauzan-Ségla that marked the 25th anniversary of the Margaux second growth's acquisition by the Wertheimer family, owners of couture house Chanel, in 1994.
In the midst of Bordeaux's 2018 barrel tastings in April, Château Rauzan-Ségla invited me to assess 25 vintages crafted here since the Wertheimer family—owners of famous fashion house Chanel—bought the estate in 1994.
Château Rauzan-Ségla has long been considered a top Bordeaux. Among the second growths, the 1855 Classification of the Médoc ranked it second only to Château Mouton Rothschild. The third American president, Thomas Jefferson, purchased dozens of bottles from the estate in the late 18th century.
By the time of the Chanel acquisition, the château had lost some of its historical luster. To revive quality, the new owners improved soil drainage, replanted vines, and installed new cellar and winemaking equipment. They hired David Orr and John Kolasa—both from Château Latour —to direct the estate. When John Kolasa retired as director in 2014, Nicolas Audebert—the talented winemaker at Cheval des Andes, the LVMH property in Mendoza, Argentina—became director.
As the tasting notes below suggest, Château Rauzan-Ségla is certainly one of the finest wines of Margaux. Ségla, the second wine, offers consumers a fine price:quality ratio, too.
The wines
Château Rauzan-Ségla 2018
Characterized by density and dark fruit like black cherry and blackberry, this barrel sample is elegant and smooth. A blend of 56% Cabernet Sauvignon, 40% Merlot, and 2% each of Petit Verdot and Cabernet Franc, the 2018 exemplifies Margaux in a vintage marked by a hot, arid summer and harvesting season. "We loved the Merlot, even if it was obvious that the Cabernet Sauvignons would be fantastic, but the best vat was the Merlot," Audebert said. The barrel sample is opulent but has grip and freshness. With 14% ABV and a pH of 3.8, the wine is aging for 18 months in 65% new barrels. | 94–96
Ségla 2018
Blending 54% Cabernet Sauvignon, 44% Merlot, and 2% Petit Verdot, this wine exudes elegance, with a cranberry freshness that invites drinking. The finish is shorter than that of its bigger brother, but so is the price. | 88–90
Château Rauzan-Ségla 2017
Sandwiched between the refined and elegant 2016 and the more dramatic 2018, this wine is in an awkward, closed phase. A blend of 62% Cabernet Sauvignon, 36% Merlot, and 2% Petit Verdot, at 13.2% ABV, with a pH of 3.68, it lacks the éclat of the 2018 and the brightness of 2016, but I like its core of red fruit, density, and floral aspects (more obvious last year). Needs time to finish aging in 60% new oak barrels. Best to reassess when bottled. | 91–93+
Château Rauzan-Ségla 2016
I underestimated this wine from barrel, which now conveys such elegance and pristine fruit. Its Cabernet-driven nature—68% Cabernet Sauvignon and 30% Merlot and the rest Petit Verdot—reflects pure and focused fruit expressions. The balance of lower alcohol (13.5% ABV and pH 3.6) is more "Bordeaux" to my palate than some of the "bigger vintages" in this series. The palate sensation is sheer elegance and freshness and density. Rather high yields at 45hl/ha ensure quality and quantity. | 96
Château Rauzan-Ségla 2015
Especially admired as a vintage in the Margaux appellation, Rauzan-Ségla shines, as it did from barrel. Like the 2018, it reaches 14% ABV, but leaves a sensation of more acidity (3.7 pH). Cabernet Sauvignon dominance (63% of the blend) lends structure to the opulent style. It will be fascinating to compare this with the 2018 and 2016 over the next two decades. There is no denying blueberry and blackberry seductiveness, but also weight and power from bottle. Excellent! | 96+
Château Rauzan-Ségla 2014
Director Nicolas Audebert arrived in the summer of 2014 and worked with retiring John Kolasa on this vintage. As much as I enjoy the elegance, it lacks "completeness" compared to 2015, 2016, and 2018. The red-fruit freshness appeals, as does lift on the finish, but 2014 cannot match the density of those other vintages, and it has a shorter finish. The 2014 seems to be evolving more rapidly than the 2016, which is a superior example of elegance and freshness. | 92
Château Rauzan-Ségla 2013
In this most difficult modern vintage from Bordeaux, the wine suffers. Winter was particularly cold, spring wet with little sun; the summer hot and stormy, and autumn suffered from more capricious weather. Unsurprisingly, the wine is diffuse on the palate, lacking vigor. It is all "up front" and then falling out of place—even it there is some (weak) grip. Drink up! | 85
Château Rauzan-Ségla 2012
Among all the UGCB Margaux AOC member wines tasted from barrel back in the spring of 2013, this was the most robust, with garden-fresh floral and plum-like richness, coming from the 44% Merlot. In 2019, from bottle, rich and juicy plum aspects are more prominent, with Right Bank sensations. Yet more appealing are burgeoning tertiary truffle notes, making the wine a good match already for seared duck breast with orange, or some other rich food, with truffles or mushrooms. A wine, at 13.5% ABV, designed for gourmands, even if it lacks the length of top vintages. | 93
Château Rauzan-Ségla 2011
More proof that the results from barrel tastings should always be preliminary. The 2012 seemed more appealing at the time. In the spring of 2012, the 2011 seemed overstructured, tannic, and lacking charm, perhaps due to the high tannin and rather high acidity. But by 2019, the 2011 remains not as gourmand but longer and fuller-bodied. The 62% Cabernet Sauvignon is maturing admirably in bottle, and the wine's structure is softening. I underestimated the vintage. Even if still a tad tight, you could enjoy it with choice steak, grilled this summer on your barbecue, or keep in your cellar for more mellowing. | 94
Château Rauzan-Ségla 2010
What remarkable balance, depth, and elegance! From barrel, back in 2011, the wine showed promise, although it seemed a bit disjointed. But it has come together well nearly 10 years later, even if it is still far from optimum maturity. The acidity lends 2016-like vivacity (pH is but 3.52), balancing the 14% ABV. In this sense, the 2010 may prove to work better than 2018 or 2015 as a "big" vintage over the longer run. Despite its density, the 60% Cabernet Sauvignon and 37% Merlot blend conveys breed and refinement, almost cool and aloof. On a slower evolutionary track than the 2009, tasted next, so better to wait at least five years before trying a bottle, should you have any. | 97
Château Rauzan-Ségla 2009
A sexy wine that has the approachability of the 2012, but with superior length. Pair it with roast lamb with garlic and rosemary, even if the wine still has primary fruit and may seem too young. In this comparative vertical, lower acidity is noticeable, as the pH level approaches that of the 2015. The blend of 58% Cabernet and the rest mostly Merlot displays a more rapid evolution, compared to the 2010. The more I sip the 2009, however, the more I enjoy it. On one level, who cares about extra longevity? This is going to be gorgeous—and for at least another 10 years. | 95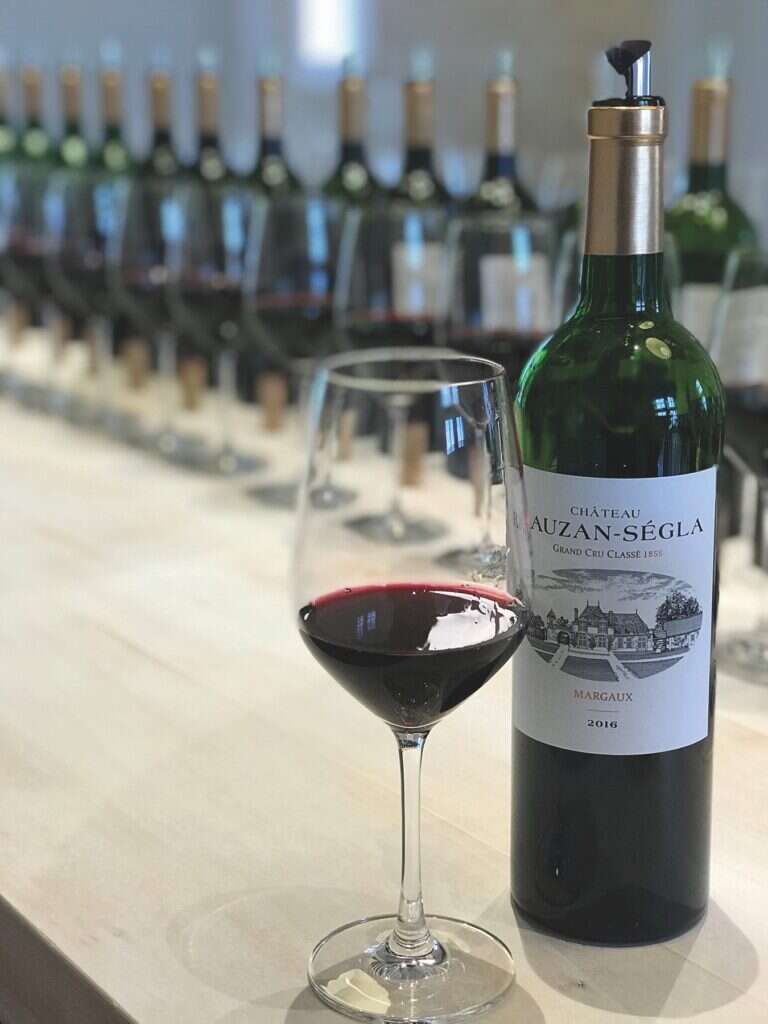 Château Rauzan-Ségla 2008
This wine has evolved with succulent truffle aromas. The palate—meaty and smoky—retains Margaux elegance. Just turning tertiary, the wine is excellent for Chinese-style duck pancakes, given also its evident, mouthwatering acidity. Although lacking the "cool raciness" of the 2010 or the depth of the 2009, the 2008 remains an underrated vintage, since the long Indian summer enabled fine maturity for the blend's 62% Cabernet Sauvignon. | 92+
Château Rauzan-Ségla 2007
While the 2008 exudes truffle, the 2007 comes across as more mushroom. The palate shows inferior grip and is in fact more evolved, with somewhat drying tannin on the finish—but only just so. Mid-palate succulence saves the day, so I recommend consumption now rather than later, with a tasty hamburger. | 90
Château Rauzan-Ségla 2006
A vintage of excellent quality (and quantity, at 52hl/ha), and the best since the 2009, in the order of this vertical. Despite being older, the nose is less evolved than that of the 2007 or the 2008, with superior palate weight and tannic power. Ripe fruit and floral aspects embrace the taster, with freshness and burgeoning truffle. I recall writing a news story in September 2006, quoting Médoc vintners as saying how this vintage could have been "outstanding" were it not for harvest rains. Rauzan-Ségla handled 2006 very well. For several years, many 2006s were closed, but Rauzan-Ségla is coming out of its shell and will be a lovely wine for years to come. Just try to resist it for another three years before opening it. | 94
Château Rauzan-Ségla 2005
A top wine from what has always been recognized as a top vintage. Refreshing cedar aromas with proverbial cigar box make it a bit Pauillac in aspect, but then ensue white flower and potpourri aromas. The complex and well-structured palate combines smoky beef succulence, truffle, and leafy, earthy notes, with ripe red and dark fruits. After giving it an hour in a decanter, you could enjoy it now with blanquette de veau, but this is clearly a wine that will continue to evolve for many more years. | 96
Château Rauzan-Ségla 2004
Perhaps it was the bottle, but the wine conveyed a slight medicinal aspect. In any case, it improved with time in the glass, and I liked the truffle notes and fine acidity beckoning grilled meats. Shows fine grip, and certainly a longer finish than the 2003, tasted after this. Going back and forth between the 2004 and the 2003, one sees how much more enveloping the 2004 is, even if it is amply overshadowed by the 2005 (and 2006). | 92
Château Rauzan-Ségla 2003
The pitfalls of this vintage include vague hints of Brettanomyces on the nose, even if the palate is better. Jammy fruit and spice are pleasing from this blend of 53% Cabernet Sauvignon, 40% Merlot, 5% Petit Verdot, and 2% Cabernet Franc, but the tannins are a touch angular and slightly rustic. Medium finish. | 90
Château Rauzan-Ségla 2002
Aromatics of dried flower and cool blue fruit prelude a cleaner and smoother palate than in 2003, but it lacks the delineation and definition of even the 2004 (not to mention the far superior 2001). I like the wine's structure, and the 58% Cabernet Sauvignon thrived in the long and sunny Indian summer, following a cool and wet August. Certainly a longer finish than that of the 2003, if a touch hard. | 91
Château Rauzan-Ségla 2001
Among the 25 wines in this tasting, this was one of the brightest stars. What a seductive nose, where the truffles aspect is the most pure, with juicy succulence and refinement of tannin—and length! Notes of espresso bean, plum clafoutis, hints of leather, and (fresh) earthiness ensure palate complexity. I recall several people back in the early 2000s dubbing 2001 a "restaurant vintage," but how wrong they were. Thoroughly underrated when it came out, after the 2000, and the wine—blending 63% Cabernet Sauvignon, 34% Merlot, and 3% Cabernet Franc, and clocking in at 12.5% ABV—is singing 15 years later. Perfect for roast pheasant or quality game. | 95
Château Rauzan-Ségla 2000
The 2001 has more immediate appeal, leading some to the temptation of proclaiming it "better" than the 2000. But that is an error. The nose here is cooler—more blue than black fruit—somewhat in the vein of the 2010 but just not as "large scaled," since it has one full degree less alcohol, at 13%. The 2000, whose blend is similar to that of the 2001, shows superior depth and length as it sits in the glass. Succulent, hickory-smoked aspects on the mid-palate develop, too. But if you have both vintages, you should enjoy the 2001s now and over the next 10 years, and then open your 2000 in five years or so. Great potential. | 96
Château Rauzan-Ségla 1999
A more rustic version of the 2001, the palate showing truffle and earth, cedar and spice box, but some metallic aspects linger through to a somewhat hard finish. A disappointing showing for the vintage, known to have favored the appellation more than any other in the Médoc. | 90
Château Rauzan-Ségla 1998
In this underrated vintage for the Médoc—ideal August weather proved perfect for Merlot maturity, while the fall rains complicated Cabernet ripening—Rauzan-Ségla excels. The 59% of Cabernet Sauvignon in this blend has come around enough so that the wine's fine acidity, poise, and balance are expressed with ripe blackberry and stewed plum, not without some elegance. A cleaner expression than that of the 1999, with a medium finish. | 92+
Château Rauzan-Ségla 1997
The aromas and flavors reflect leafy earth, and the palate seems just a touch diluted, not living up to the 1998. You get some easygoing pleasure, and if you were to order a glass of finely aged Bordeaux at a bar, this could be just fine. But you should drink up if you have any. | 89
Château Rauzan-Ségla 1996
What a fantastic vintage for the Médoc, because the Cabernets—making 60% of the blend—are seamless. It makes me wonder if the 2016 will end up like this, since both show similar grip. At more than 20 years of age, the tannins are even somewhat firm, the wine somewhat tightly wound, but the fresh earth and sweet red berry, and cool blue fruit, lend complexity and augur well for further aging. Over dinner, it was great with homemade cheeseburger, but it still has many years ahead of it yet. | 96
Château Rauzan-Ségla 1995
This vintage has not worked quite so well for the estate. The wet stone, laurel, black olive, and plum aromas are appealing, but the palate is a bit "muddy" in expression, especially when compared to the 1996, which seems far younger than just the one-year difference. A lack of precision is noticeable. The finish reassures with spice and fruit, and with tannic presence lending life and interest—but just so. | 91
Château Rauzan-Ségla 1994
Damp earthiness with a hint of green. Some mid-palate density, marked by stewed fruit reassures, but the tannins are quite rustic. Given the fact that this was the only vintage served from magnum in this vertical, the overall impression is of a wine that should be served sooner rather than later. | 87