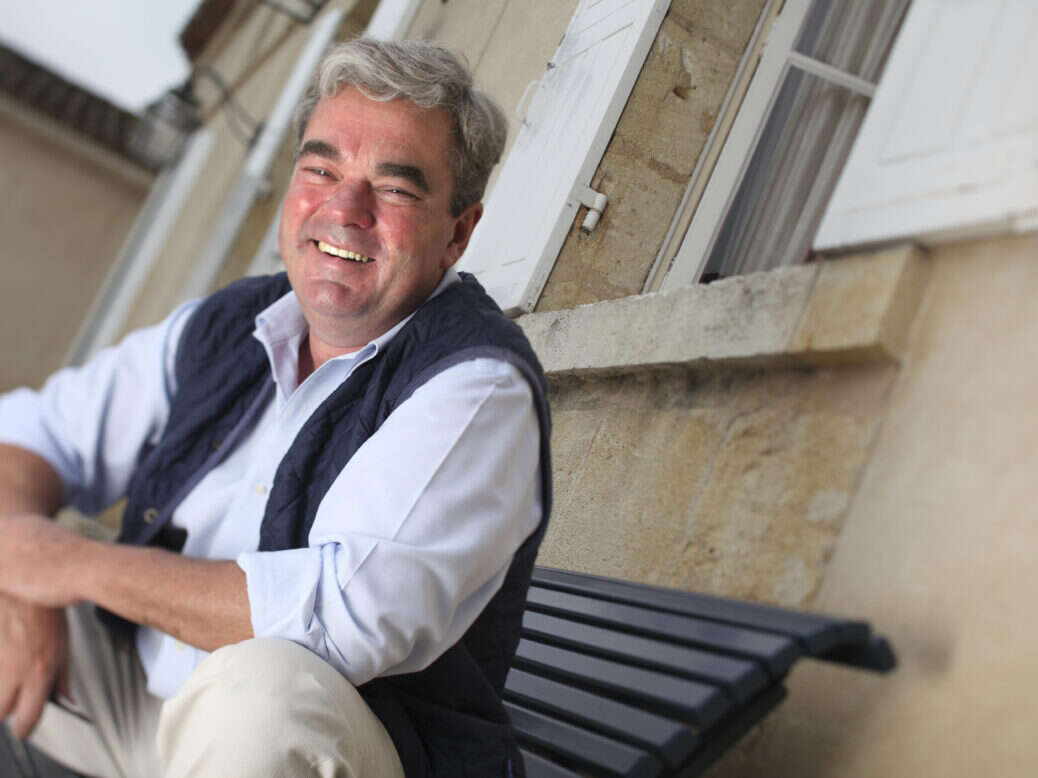 Margaret Rand and fellow guests are bamboozled by a tasting of seven red and three white wines from Domaine de Chevalier, all from vintages ending in 2, over dinner at the great Graves estate in the company of consummate host, Olivier Bernard.
Fabrice Bernard had it right when he said that usually at a blind tasting you nip into the kitchen first to check out the bottles but that here at Domaine de Chevalier there was no point, because owner Olivier Bernard had already told you all the vintages.
That should have made it easy. Oh, the great should-haves of history… This was a minor one, true. But it should have been easy to spot the 1972, surely? Or the 1962? Admittedly, I have tasted hardly any 1962s, and no 1972s for several decades—but 1982? 2002? Should have been a doddle.
This is a tasting that Olivier, the most hospitable of hosts, loves to do in different forms. Other tasters have had six years ending in 5 put before them—or years ending in 8, or 9, or 0. But this is 2022, and we had years ending in 2. Oh, and three whites as well. Plus two slightly damp English setters, Leo and Appi (I assume they spell their names like that), a baby making a cameo appearance (Lucien, Hugo Bernard's son and Olivier's grandson), huge Chinese characters over the fireplace that would say Domaine de Chevalier except that one character is apparently missing, and an excellent collection of Famille Rose porcelain in a Bordelais armoire across the room. Fabrice told me that you can tell it's a Bordelais armoire because it has a compartment for wine in it, but this might have been a wind-up.
The reds were 1962, '72, '82, '92, '02, and 2012; the whites 1982, 2002, and '12. All were Domaine de Chevalier. We did the whites first. The first had high acidity, a touch of mushrooms and undergrowth, very savory and saline. The second was younger, with more substance: savory, vigorous—a lovely wine. The third was the youngest: structured, fresh, tightly powerful. So, '82, '02, '12, in that order. A deceptively easy start. And while all of the whites went well with ceviche saumon, St Jacques, jeune pousse, the '02 was brilliant: salinity met citrus.
Domaine de Chevalier: Revelatory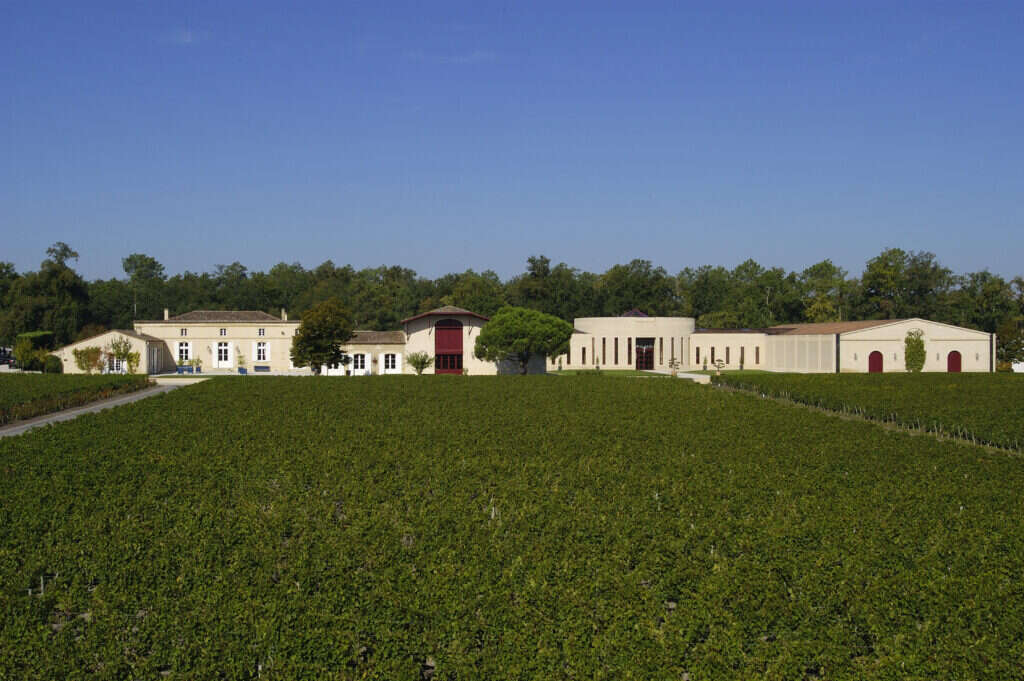 All the wines were from magnum, served in straightforward Riedel tasting glasses, and Olivier had arranged the reds in order of structure. My colleague Stephen Brook provided a useful tip: When tasting at Domaine de Chevalier, always assume the wine is ten years older than you think it is.
The first three reds: Wine one had a transparent rim and a bricky nose; savory, thinning out, high acidity. Old, so '72? '62? Even Fabrice—who as PDG of négociant and merchant Millésima, and Olivier's cousin, has much more opportunity to taste obscure years than most—said, "1962 I have known seldom, and 1972 not often. 1982 a bit."
Wine two: a deeper color with a pale rim. A square nose and a slightly medicinal palate. Still very together. Um, 1992?
Wine three: aromatic but slightly hard nose, again some brickiness. Sweeter fruit. Less color than two. Um again.
Here we paused a little to consider matters. Wine one was the oldest of the three, probably. "Yes," said Olivier. Fabrice thought two was '92 and three was '82; others thought two was '82. Onward…
Onward via tarte fine boeuf charolais, cèpes et pommes grenailles, sauce marchand de vin: always a gift to great Bordeaux.
Wine four: deep color, pale rim. A classic nose of tobacco and cigar boxes, aromatic, beautiful sweet fruit. "1962," said Fabrice. Really? Gosh.
Wine five: closed, tight, but finely poised, very elegant. Presumably '02.
Wine six: Lean and quite austere; surely the youngest of all, '12. Plenty of aroma, but tight.
My guesses were, in order, 1962, '92, '72, '82, '02, '12. And guesses they were, for the older wines: '72 and '92 were not good years, and most châteaux have long buried their memory.
Said Olivier, "It's much easier to show '59, '61, 2000… But if I take a wine from every ten years, I can't choose. So, I have to show you things I would normally like not to show you; it's a game. 1972, '92, nobody in Bordeaux will ever show you. 1962 is not '61 or '66 or '64. It was the fourth-best in the decade."
It was a hot year and a big crop and very much better than the '72 vintage, which was never much good. It was a cool, wet, unripe year. Of 1972, made by the previous owner, Claude Ricard, Olivier said, "To make a wine like that, bravo."
1982 is one of Bordeaux's most famous years, but it wasn't great everywhere. Olivier said, "I hope I will never do a vintage like that in my life. We pruned after May 11. I arrived at Domaine de Chevalier [the Bernard family bought it in 1983] in time to bottle the wine." That pruning was actually repruning, after frost, so it was a tiny crop.
"1982 was not an easy vintage here. It was my heritage: I found it here when I arrived, and I assumed it completely. In Margaux, '83 is often better, and in Graves, at Domaine de Chevalier and Haut-Bailly and others, '83 can be better than '82, though not at Haut-Brion."
1992 was the wettest summer for 50 years, and it showed in dilute, underpowered wines. Olivier said, "I'm pleased with '92; we'd replanted a lot, so in '92 there were a lot of young vines. I'm pleased with '92 and '72."
2002 was another cool summer (spotting a pattern here?) and a difficult harvest, but the wines are stylish: it was a Cabernet year, with classic acidity and good ripeness. 2012 was mixed, with a hot, dry August, and wines that are often quite early drinking—except of course at Domaine de Chevalier. "2012 has lovely potential," said Olivier. "It's not the best to drink tonight. I have to explain to consumers that '12 is not '09; you must wait ten years. It's not ready tonight."
Marks out of ten?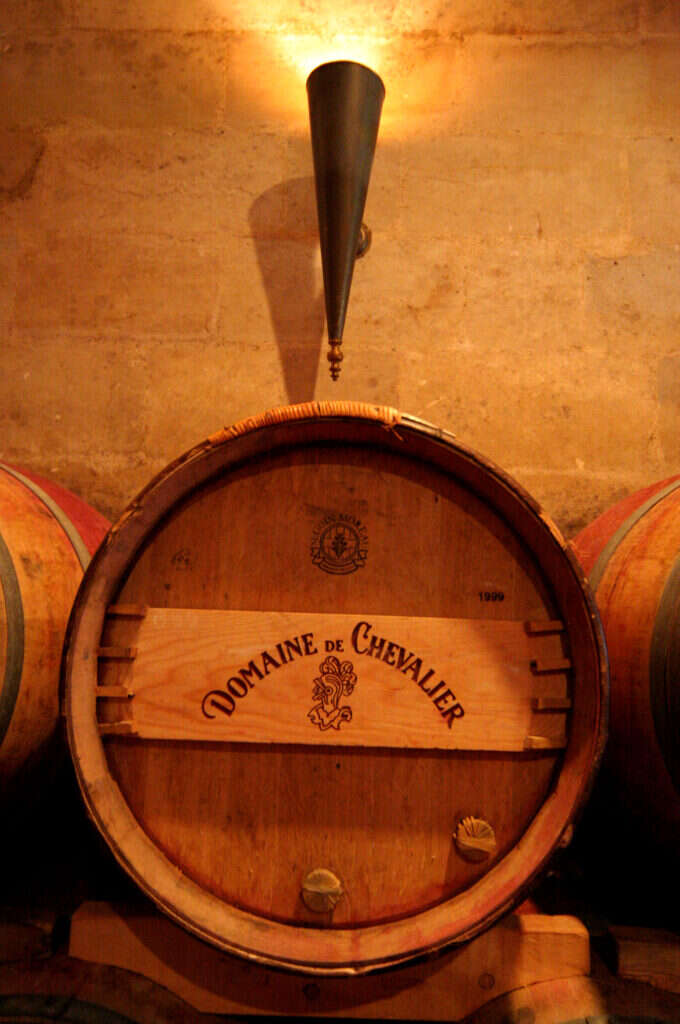 But the answers? Well, my score was not impressive. In order, they proved to be '72, '92, '82 (that was surprising), '62 (chapeau, Fabrice), '02, '12. As to which were the best, opinions varied. The '62 got the most votes, including mine. The '82 got one vote, '92 none, and '72, slightly mystifyingly, one vote. The '02 got four and will be very good indeed; but Domaine de Chevalier takes time.
Then, with pavlova mangue ananas, sorbet exotique, we had a glass of fairly dark, beautifully botrytized, succulent orange-pith Sauternes. It was served blind. Guiraud, I assumed (since Olivier has a stake in it), until Fabrice reminded me, "Be careful with Olivier…" But Guiraud it was, from—of course—2002. And as an afterthought, Olivier said we had just polished off his last magnum of '62. As I said, the most hospitable of hosts.