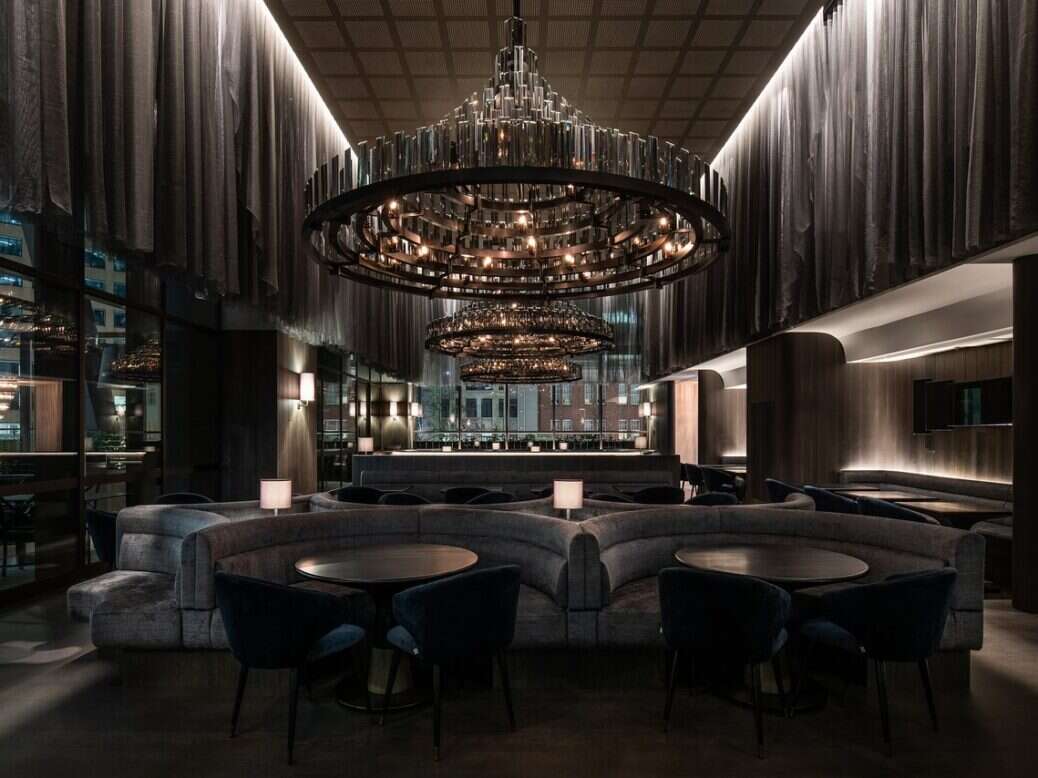 The World of Fine Wine is proud to announce the winners of the World's Best Wine Lists 2023 Regional Category Awards.
The winners were chosen as the best establishments in 19 categories in each of six regions: Asia, Australasia, Europe, Middle East and Africa, North America, and South & Central America and the Caribbean.
The regional winners in each category will now go on to compete for the Global Category Awards, which will be announced on September 11, 2023, at an awards ceremony at London's Glaziers Hall.
"Every year, the task of selecting the Regional Category Award-winners gets that little bit more difficult, as the standard of competition rises," said the chairman of the World's Best Wine Lists awards and editor of The World of Fine Wine, Neil Beckett.
"We are delighted with the quality of the 2023 Regional Awards, and every establishment featured here can feel very proud of earning a place on the list."
The World's Best Wine Lists is a global awards program created in 2014 by the multi-award-winning publication The World of Fine Wine.
Judged according to a rigorous protocol by independent, international panels of leading professionals, including World Champion Sommeliers, Master Sommeliers, Masters of Wine, and highly respected wine writers, it is the first awards program to acknowledge the crucial importance of a good wine selection—regardless of size—in the modern dining experience all round the world.
You can register to attend the awards ceremony at Glaziers Hall, London, on September 11, 2023, by following this link
World's Best Wine Lists 2023 Regional Category Awards
Best Long Wine List (more than 500 wines)
Aux Beaux Arts / Imperial Court MGM Grand, Macau—Asia
Catalina, Sydney, New South Wales, Australia—Australasia
Park Hotel, Vitznau, Switzerland—Europe
Saxon Hotel Villas & Spa, Johannesburg, South Africa—Middle East and Africa
Pappas Bros. Steakhouse, Dallas, Texas, USA—North America
Graycliff Hotel & Restaurant, Nassau, Bahamas—South & Central America and the Caribbean
Best Medium-Size Wine List (fewer than 500 wines)
Vista, Tokyo American Club, Tokyo, Japan—Asia
Supernormal, Melbourne, Victoria, Australia—Australasia
Humo, London, UK—Europe
One & Only, Le Saint Géran, Mauritius—Middle East and Africa
Atomix, New York City, USA—North America
Quintonil, Mexico City, Mexico—South & Central America and the Caribbean
Best Short Wine List (fewer than 200 wines)
Le Salon de Thé de Joël Robuchon Elements, Hong Kong / Le Salon de Thé de Joël Robuchon IFC Mall, Hong Kong—Asia
Firedoor Restaurant, Sydney, New South Wales, Australia—Australasia
29, Istanbul, Turkey—Europe
Sabi Sabi Private Game Reserve, Johannesburg, South Africa—Middle East and Africa
Atoboy, New York City, USA—North America
Best Micro Wine List (fewer than 100 wines / no more than four printed pages)
Tsunami, Mosman Park, Western Australia, Australia—Australasia
John's House, Mountsorrel, Loughborough, UK—Europe
Nopa, San Francisco, California, USA—North America
Best New Wine List (opened after January 2019)
Society, Melbourne, Victoria, Australia—Australasia
Humo, London, UK—Europe
Naro, New York City, USA—North America
Best By-The-Glass Wine List (with Coravin®)
Restaurant Petrus at Island Shangri-La, Hong Kong—Asia
Society, Melbourne, Victoria, Australia—Australasia
The Lecture Room & Library at Sketch, London, UK—Europe
Blue Penny Cellar, Constance Belle Mare Plage, Poste de Flacq, Mauritius—Middle East and Africa
San Francisco Wine Society, San Francisco, California, USA—North America
K'u'uk, Mérida, Mexico—South & Central America and the Caribbean
Best By-The-Glass Wine List (without Coravin®)
Imperial Court, MGM Grand, Macau—Asia
Chin Chin, Sydney, New South Wales, Australia—Australasia
VIN Bjørvika, Oslo, Norway—Europe
The Barrel Room—North America
Best Champagne & Sparkling Wine List
8 1/2 Otto e Mezzo Bombana, Hong Kong—Asia
Quay, Sydney, New South Wales, Australia—Australasia
Park Hotel, Vitznau, Switzerland—Europe
Blue Penny Cellar, Constance Belle Mare Plage, Poste de Flacq, Mauritius— Middle East and Africa
March, Houston, Texas, USA—North America
Graycliff Hotel & Restaurant, Nassau, Bahamas—South & Central America and the Caribbean
Best Dessert & Fortified Wine List
Restaurant Petrus at Island Shangri-La, Hong Kong—Asia
Jonah's Restaurant and Boutique Hotel, Palm Beach, New South Wales, Australia—Australasia
Park Hotel, Vitznau, Switzerland—Europe
Blue Penny Cellar, Constance Belle Mare Plage, Poste de Flacq, Mauritius—Middle East and Africa
The Umstead Hotel & Spa, Cary, North Carolina—North America
Graycliff Hotel & Restaurant, Nassau, Bahamas—South & Central America and the Caribbean
Best Hotel Wine List
Restaurant Petrus at Island Shangri-La, Hong Kong—Asia
Jonah's, Palm Beach, New South Wales, Australia—Australasia
Park Hotel, Vitznau, Switzerland—Europe
Archipel Wine Cellar, Constance Prince Maurice, Poste de Flacq, Mauritius—Middle East and Africa
The Little Nell, Aspen, Colorado, USA—North America
Graycliff Hotel & Restaurant, Nassau, Bahamas—South & Central America and the Caribbean
Best Regional Wine List (in the region)
Hajime, Osaka, Japan—Asia
Bennelong, Sydney, New South Wales, Australia—Australasia
La Bandiera, Civitella Casanova, Abruzzo, Italy—Europe
Sabi Sabi Private Game Reserve, Johannesburg, South Africa—Middle East and Africa
Press Restaurant, St Helena, California, USA—North America
K'u'uk, Mérida, Mexico—South & Central America and the Caribbean
Best Regional Wine List (outside the region)
8 1/2 Otto e Mezzo Bombana, Hong Kong (Italy)—Asia
Pearl Chablis & Oyster Bar, Melbourne, Victoria, Australia (Chablis)—Australasia
Britannia Hotel, Trondheim, Norway (France)—Europe
Archipel Wine Cellar, Constance Prince Maurice, Poste de Flacq, Mauritius (France)—Middle East and Africa
RPM Italian, Washington DC, USA (Italy)—North America
Best Organic Wine List
Grand Lisboa Palace, Macau (Grand Buffet, Hua Ting, Mesa by José Avillez, Palace Garden, Zuicho)—Asia
Otto, Brisbane, Queensland, Australia—Australasia
Jack's Brasserie, Hotel Schweizerhof Bern & Spa, Bern, Switzerland—Europe
Jing Restaurant, Constance, Halaveli, Maldives—Middle East and Africa
Barcelona Wine Bar, Washington DC, USA—North America
Best Sake List (outside Japan)
Tsunami, Mosman Park, Western Australia, Australia—Australasia
Jing Restaurant, Constance, Halaveli, Maldives—Middle East and Africa
Sushi Nakazawa, New York City, USA—North America
Best Spirits List
Society, Melbourne, Victoria, Australia—Australasia
Nobelhart und Schmutzig, Berlin, Germany—Europe
Saxon Hotel Villas & Spa, Johannesburg, South Africa—Middle East and Africa
March, Houston, Texas, USA—North America
Graycliff Hotel & Restaurant, Nassau, Bahamas—South & Central America and the Caribbean
Best Value Wine List
La Bandiera, Civitella Casanova, Abruzzo, Italy—Europe
Saxon Hotel Villas & Spa, Johannesburg, South Africa—Middle East and Africa
Terzo, Minneapolis, Minnesota, USA—North America
Best Wine Bar List
Marion Wine, Fitzroy, Victoria, Australia—Australasia
VIN Bjørvika, Oslo, Norway—Europe
Brut, Tel Aviv-Yafo, Israel—Middle East and Africa
Wine Bar George, Lake Buena Vista, Florida, USA—North America
Best Designed Wine List
Kuda Villingili, Malé, Maldives—Asia
Society, Melbourne, Victoria, Australia—Australasia
29, Istanbul, Turkey—Europe
Cyann Restaurant, Mahé, Seychelles—Middle East and Africa
March, Houston, Texas, USA—North America
Graycliff Hotel & Restaurant, Nassau, Bahamas—South & Central America and the Caribbean
Most Original Wine List
Mesa by José Avillez, Grand Lisboa Palace, Macau—Asia
Supernormal, Melbourne, Victoria, Australia—Australasia
Tasca d'Almerita – Capofaro Estate, Salina, Italy—Europe
Sabi Sabi Private Game Reserve, Johannesburg, South Africa—Middle East and Africa
Contento Restaurant, New York City, USA—North America
Quintonil, Mexico City, Mexico—South & Central America and the Caribbean