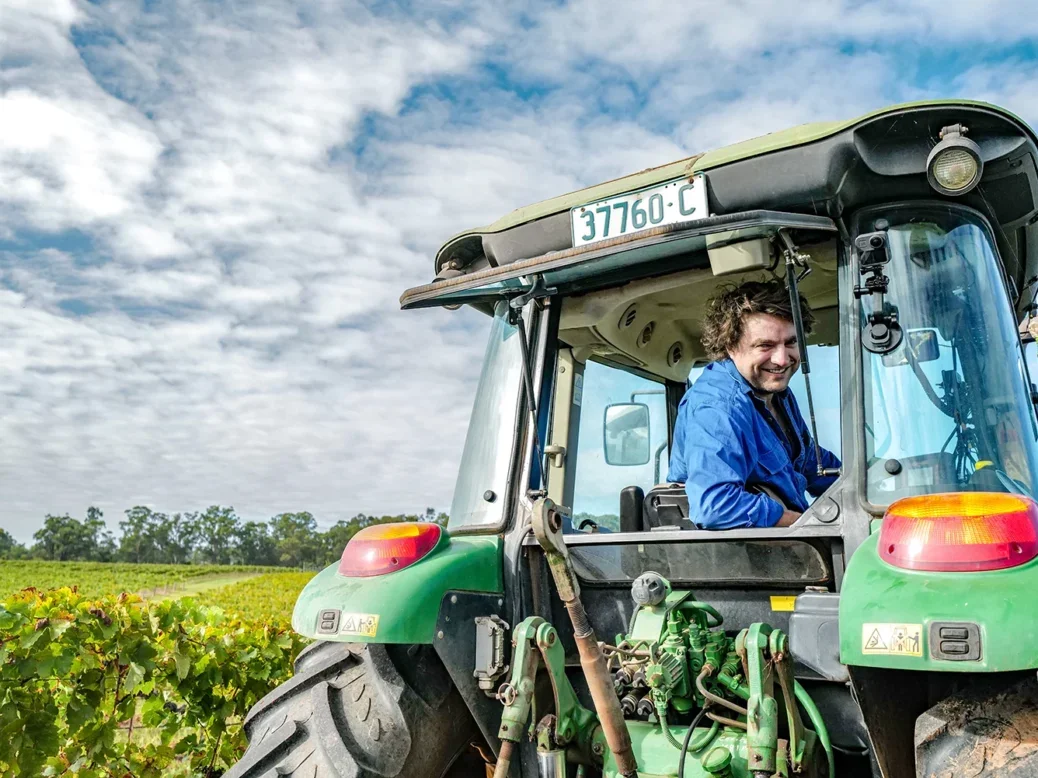 Ken Gargett selects some of the finest examples of Australian Semillon on the market.
The wines featured here are a mix of those tasted at the wineries with makers, others tasted at home, and a few from more distant tastings. They include some current releases, some previous releases, and others that are still maturing before they become available. The majority are from Hunter Valley, but there are also examples from Barossa and Margaret River.
Brokenwood
There was a time when Brokenwood was the new kid on the block, jostling for a place at the big boys' table with Lindeman's, McWilliam's, Tyrrell's, and Rothbury. Tyrrell's is the only one left of the old guard, still at the top of its game, though there are plenty of others keen to add their name. Brokenwood won its place many years ago and does not look like conceding it any time soon. These days, it offers its popular standard Semillon, single-vineyard Sems, and the pinnacle, its ILR Reserve. There are aged offerings mixed throughout. Of course, vintage conditions in the Hunter mean that not all wines are available every year. 2020 will not go down as one of the greats, while years like 2013, 2014, 2017, 2018, and 2019 are all contenders. 2021 should join them.
2020 Semillon
Despite the vintage difficulties, Brokenwood has come up with a very fine Sem from '20. This is limpid, trout-stream clear. Youthful and with some gentle ripeness on offer. Some crisp green-apple acidity. Fresh and bright. Citrus to be found here. A whiff of grapefruit? Sure, it will age for a few years, but this is a vintage I'd drink while waiting for the stars to develop. And I'd drink this in preference to almost any Savvy you care to name. It is incomprehensible to me that top Hunter Semillon barely registers as a footnote before the Sauvalanche. | 90
2020 Oakey Creek Semillon
The Oakey Creek Vineyard is proving to be a gem for the team at Brokenwood —and others, because several producers source fruit from here. It was planted in the early 1980s. The 2020 is unlikely to reach the lofty heights of ILR status, but it is still a very fine Sem. Tight, with a minerally backing; there are floral notes alongside pear and spice. Crisp and fresh. Delightfully fresh. Bright acidity. Certainly, this wine also offers a future, though it will likely be one to drink while some of the greats take their time to arrive. | 91
2018 Oakey Creek Semillon
Although any final decision is some time in the future, the frontrunner for the ILR Reserve Semillon from the wonderful 2018 vintage is the Oakey Creek. ILR celebrates the efforts of the long-serving winemaker/CEO/bandleader Iain Riggs, who has his name on more things in the Hunter than a certain ex-president has in the States. (In fairness, the difference is that it is other people who keep using his name in this manner.) Iain has, theoretically, retired recently, but one suspects that he will maintain a close eye on the place. This is a stunning young Sem. Young, fresh, classic, and with bright, citrusy acidity. Brilliant balance. Youthful, certainly, but with a gorgeous supple texture. Real intensity. There are oyster-shell notes here. Such length. A scrooge might knock it back a point or two for its youth or possibly leave room for future increases, which seems the wiser course of action. So, though it may well go higher, I've scored for me, for now. | 95
2015 Murphy's Vineyard Semillon
If this wine gets the nod as the ILR Reserve Semillon for this vintage, it will be the first time this vineyard has made it. At the time of tasting, it was the hot favorite, and it would be a worthy addition to the ranks. Murphy's Vineyard is located in Lovedale and was planted in 1966. The sandy loam soils and wonderful old vines provide brilliant fruit, and that is perfectly reflected here. This is a wine that exceeds the vintage (although others seem more enamored of 2015 than does the Brokenwood team). Green-apple and floral notes, that fine minerally background, pears and citrus (notably limes). Serious length here, which lingers beautifully. Early complexity and a fine texture. Nicely balanced. Yet another excellent Sem and, again, one with a future. | 94
2014 ILR Reserve Semillon
It is always a joy to spend some time with wine lovers from overseas and then offer them an aged Hunter Semillon. Semillon? Most of them look at you like you've offered them curdled milk. Once they taste it, however, it's a different story. They suddenly understand what all the fuss is about. And if I had to pick a current Semillon to show off just how glorious these wines can be, I can't think of a better example than this one. I understand it is from the Trevena Vineyard, planted in 1920 on the white sandy soil adjacent to Hermitage Road. It comes as a surprise to learn that Brokenwood does not own a single Semillon vineyard, but it has certainly developed relationships that give it access to some of the finest fruit in the Hunter. The 2014 is finally showing the merest hint of development. There are notes of stone fruit, citrus, crème brûlée, honeycomb. It is pristine, rich, and concentrated. The finish just continues to build and build. Richness sneaks in almost unobtrusively and then expands. Backed by bracing acidity, though it never intrudes. Toasty notes. Such a supple and appealing texture. This really does have years to go. An absolute stunner. I have no doubt that in five or ten years, or even 20, you'll be able to add a point or two to my score here. Compelling evidence as to why Hunter Semillon really must be considered as one of the finest white wines on the planet. Then compare the price to great white Burgundy, and you'll see what a ridiculous bargain they are, too. | 97
2011 ILR Reserve Semillon
Another stunning Semillon, a decade old but as fresh as one could imagine. The choice for ILR from this superb vintage comes from a mix of the Sunshine and Trevena vineyards. 2011 may have been ordinary at best throughout most of Australia, but the Hunter had a cracker. Toast and lemon-butter notes emerge. It would seem that this wine is developing a fraction quicker than the 2014 ILR, but both will drink brilliantly for many years, so it hardly matters. Still offering bright acidity and fine balance. Is that lemons or lemongrass? And a smidge of honey. There is a little more weight evident here, and more roundness. Terrific length. Expect this to drink sensationally for at least another decade. | 96
2009 ILR Reserve Semillon
Another stunning ILR, again from the Oakey Creek Vineyard. The team saw this, when young, as slightly lean and mean, tight and pure, but it has undoubtedly blossomed into the glorious swan since then. That said, it looks so much younger than one would expect from a 2009 white. A finely balanced, well-crafted Semillon from the Hunter can be so deceptive, and this one is all of that. Minerally, still tight, focused. Hints of crisp pears and citrus, notably lemons, and a hint of beeswax. Not that much toast to be seen as yet, though it has just started to emerge. A very, very long finish. This has a future that should be discussed in terms of decades, not years. What a brilliant wine. It will go higher, but marked as now. | 97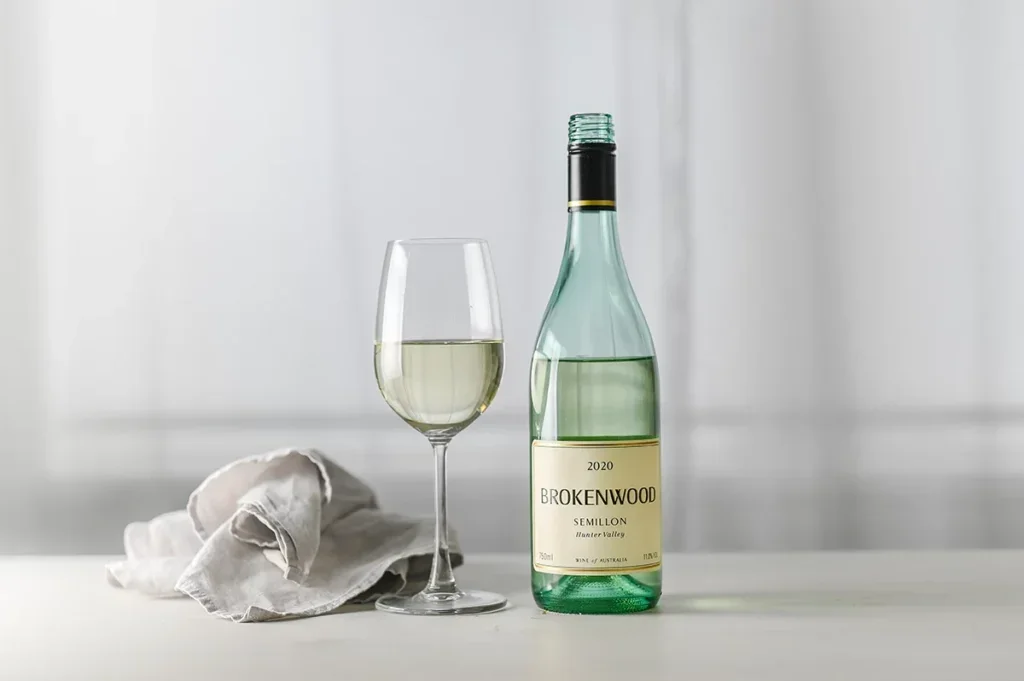 Tyrrell's
2021 HV Semillon
The "standard" Sem from the family, this is sourced from a range of vineyards, mostly dry-grown, with an average age of around 40 years. Winemakers in more southerly regions are raving about the quality of the 2021 vintage, and it seems that the Hunter has also enjoyed a superb year. Lifted aromas here; this is very much the "newer style" of Hunter Sem while young. No more "neutral till it turns ten." While it can be aged and will reward those who do wait, it is appealing now. Lovely soft notes of melon and citrus. Bright acidity, good length, it leaves most Savvy for dead. Now for three to six years, more if you prefer. | 91
2019 Stevens Semillon
I believe that the 2016 is the current release, so it will probably be a few years before this one will hit the shelves. This is bright and fresh, with vibrant acidity. Spices, lemons, glacé fruit. Supple, with a lovely texture and a lingering finish. It will continue to improve over the medium term. The fruit comes from the Stevens family Glen Oak Vineyard. In 1993, Bruce Tyrrell struck a handshake deal with the family for the fruit—they lease the reds and purchase the whites. | 92
2011 Stevens Semillon
2011 was a wonderful year in the Hunter, and this is a beautiful wine. A dry vintage, and the grapes came off early. It is a wine of complexity and precision, with clean acidity, great focus, and that supple texture. Limes and lemons, even a note of grapefruit. Early days here, and this still has such a long future ahead of it. Despite a decade of age, it's so fresh. Good luck to anyone guessing the wine/vintage blind. | 96
2009 Stevens Semillon
From another fine vintage, we have a Semillon showing some maturity. Honey and buttered toast here. The wine has pleasing length, through to a gentle fade. This is a terrific example of a mature Hunter Semillon. A wine with a good decade still ahead of it but currently showing a lovely combination of freshness and maturity. | 94
2019 HVD Semillon
The HVD vineyard is a famous one, belonging to Penfolds when it had interests in the Hunter. It sits between two dry creek beds. HVD stands for Hunter Valley Distillery. Its free draining, sandy soils over coarse river sands are ideal for Semillon. The vines are dry-grown and, having been planted in 1908, are very close to being the oldest Semillon in the Hunter (and perhaps anywhere else). The 2019 offers hints of lemon and ginger. Finely balanced, clean, lingering; most appealing and with an exciting future. | 92
2013 HVD Semillon
The wines from the HVD vineyard are softer than the Stevens and perhaps not quite as long-lived. The vineyard is the biggest cropper, since there is freshwater under it—"sweet, not salty." (The family has said that the roots are always in water, though there may perhaps be a little poetic license there.) The immediate impression here is of biscuity notes, lemon touches, and a creamy texture. This is juicy and lingering, a really beautiful Semillon— so graceful. | 95
2009 HVD Semillon
As with the 2009 Stevens, this is more advanced. There are lemon-butter notes and toasty characters. Attractive still, and it would seem to be on a plateau for the moment (and maybe for the next five years). Supple texture, with good acidity. In making the wine, the Tyrrells have included 50 percent of the stalks in the press, for drainage. Neutral yeasts are used, and the wine is filtered for bottling. | 93
2019 Belford Semillon
This vineyard was planted back in 1933. (It was part of Elliott's and is now leased to Tyrrell's.) Belford was the first single-vineyard Semillon released by Tyrrell's. It is its most northerly source of Semillon and usually the last to be picked. It tends to see less pressure from potential disease than the other Tyrrell's vineyards. This is a superb young Sem: intense, powerful, focused, lean, and concentrated. Good balance, fine acidity, and great length. There are straw, citrus, and sea-breeze notes here. Such a promising future. | 94
2013 Belford Semillon
Obviously, a great vintage for this vineyard. This is a really special wine. There are notes of lemons, talc, spices, and florals. Juicy, mouth-filling, and with great concentration, this just explodes on the palate with all these flavors and more. Enticing texture. Astonishingly long. Not hard to see why this is such an important single-vineyard wine for the family. | 97
2009 Belford Semillon
A fine aged Semillon, though for me, not the thrill of the '13. Again, floral notes. There is both maturity and complexity here ,and while it has developed, the acidity is still vibrant, and it has more ahead of it. A lovely soft finish. | 93
2019 Vat 1 Semillon
At the moment, the 2015 is the current release, so it will be some time before this is available. At this early stage, this is very clean, very fine. Limes, spices, floral notes. Powerful acidity here. Real concentration and a long, lingering finish. The wine is obviously very young and will benefit greatly from more time before release (and as long as you want to give it after that). Has a great future. I did not score it, since it will have changed considerably by the time of release—but it's already clear that it will be a star. | NS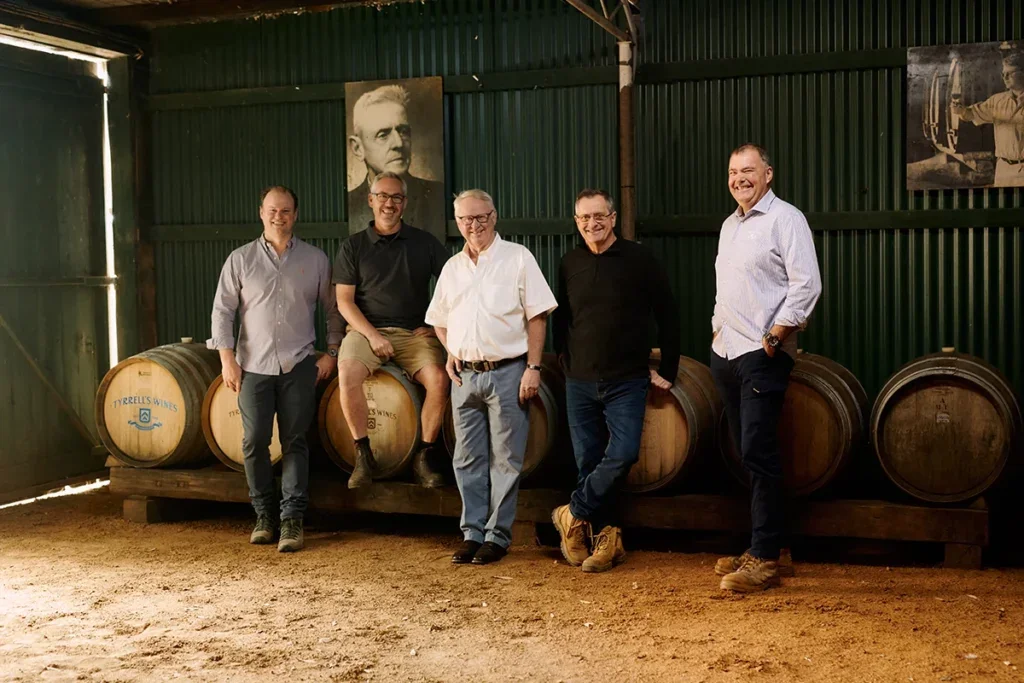 2015 Vat 1 Semillon
The current release. This wine may be a little more subtle, more restrained, than the very best, but it is immediately obvious that this is a beautiful, classic Hunter Semillon. And time may resolve any such issues. Greens and gold entwine. Aromas of limes, spices, straw, lemon pie, and early honeysuckle emerge. It offers fine acidity right along the focused line and length. Balanced, very long, and already showing good complexity. This wine has 10 to 15 years ahead of it. More if you like. | 96
2013 Vat 1 Semillon
As with all Vat 1s, the fruit is predominantly sourced from the best blocks on the Short Flat vineyard. The oldest vines here were planted in 1923. The vineyard is dry-grown, with ancient sandy loam soils lying next to old creek beds. If you are looking for a truly great example of Hunter Semillon, then, unless you want to play in the single-vineyard pool, you can't really go past either Vat 1 or Brokenwood's ILR (throw in McWilliam's Lovedale, should it ever reappear), and even here we are usually talking single vineyard. This wine is the perfect example of what a great aged Hunter Sem can be—well, perfect until you get to the 2009 below (which is even better). A brilliant wine that sits comfortably with the great whites made anywhere—though almost certainly available at a fraction of the price. This is still so fresh that it actually appears a little closed. Tight, with a lift from the acidity on the palate. Citrus, ginger, just a hint of toast appearing now, and a minerally backing. A lovely cleansing finish, which is amazingly long. To be honest, it really does need even more time, because it has the potential for considerable improvement (and an even higher score). | 96
2009 Vat 1 Semillon
Currently available as part of the Landmark Vintage Release program. What a wine! A brilliant, mature, well-aged Semillon. Dried herbs, lemon butter, beeswax, hints of toast, crème brûlée. Stunning stuff. Great texture, so supple. A focused, finely balanced gem, already exhibiting considerable complexity. The 2013 should get here, but it might take another 15 years. That said, this one is far from done. It will drink superbly for many more years. | 98
Gundog Estate
2021 Hunter Semillon
On a recent trip to the Hunter, I asked some of the recognized winemakers to name the emerging stars; this is the sort of place where locals won't hesitate to praise a colleague/competitor. Plenty of contenders, but two names stood out: Matt Burton from Gundog Estate and Usher Tinkler from his eponymous operation. Both were known to me—Matt from the Yarra, and Usher as a long-term Hunter resident. Part of the appeal of these gentlemen was that they are pushing envelopes and coming up with some really innovative wines. With this wine, Matt has stated that he is aiming for "a more approachable and crowd-friendly style of Hunter Semillon, with bigger flavors and a more generous mouthfeel." The specter of Sauvignon looms large! But he has absolutely nailed his own brief. A blend of fruit from the Tinkler's School Block, light clay-loam soils, and the Mount Bright Vineyard, heavier soils with large rock fragments. Opens with notes of lemons and a hint of the tropicals. Clean, with a slightly minerally background, this has persistence and focus. Lovely notes of lemon meringue intertwine with fresh summer aromas. Good fresh acidity, mouth-filling flavors. Utterly delicious now, but it has a future, too. | 93
The Chase Semillon 2021
This time, a blend of fruit from the Tinklers vineyards at Pokolbin and the Constable vineyards. The aim here is purity and texture. I've largely avoided mention of alcohol levels in the notes but this one is typical—and it sits at 10.7%. Gentle press, cool fermentation, racking from heavy lees, with the slightly cloudy wine maturing in tank for two months. Little fining before bottling. This is trout-stream clear. Garden-fresh aromas with lemony notes and a minerally undertow. Pristine, with focus and length, impressively elegant. There is such promise here. The intensity on the finish seems to grow, the longer it lasts. An exceptional young Semillon. | 94
Wild Semillon 2021
First made in 2011, and Matt is aiming here for "a fresh, modern, and exotic take on a classic Hunter variety, quite at odds with traditional styles and winemaking practices." While that might raise a few gray eyebrows, if the region cannot attract the younger wine enthusiasts, then it won't be long before it is Kiwi Savvy for all. Grapes are sourced from a range of vineyards, and Matt has allowed an extended ripening period for extra flavor and phenolics. Some parcels are fermented to dryness, others not so. Thirty percent saw extended maturation on skins. The result is a Semillon more forceful in its flavors. A wine that stands up. Minerals and citrus notes. Hint of river stones. Lemony touches. Already showing a touch of complexity, the wine fills out on the palate and is already showing some complexity. Bright acidity. For me, the best drinking will be over the next two to three years. | 91
Off-Dry Semillon 2021
Traditionally, Semillon from the Hunter is a dry wine, but we are now seeing several producers trying slightly off-dry styles. Matt found that the cool, slow ripening that occurred in 2021 suited the style. Residual sweetness here is 36g/l, the alcohol is just 9.1%, and there is balancing acidity. Lovely, lifted aromas, spices, citrus, and orange rind. There is a gentle, cleansing sweetness here, and the wine is bright and fresh. Nicely balanced, the finish is more mid-length than as long as we see with some of the top aged examples, but it does linger, and this is perfect for a summer's afternoon. This is an impressively made example of the style, and there is no reason not to drink it now. | 91
Indomitus Albus 2019
Only 130 dozen of this wine were made, and it is certainly one for the innovators. Sixty percent is dry-grown Semillon from the Vernon vineyard in Mount View, 27 percent Gewurztraminer from the Ernest Hill vineyard in Pokolbin, and the remaining 13 percent Riesling from the Four Winds vineyard in Murrumbateman in the ACT. Natural yeasts created the ferment for the Semillon, with 30 percent left on skins for 142 days. The Riesling and Gewurz were also fermented with natural yeasts in old oak. No fining.
This is wonderfully aromatic, and everything contributes: notes of lavender and musk from the Gewurz, florals and minerals from the Riesling, and lemongrass and citrus from the Semillon. There is even a gentle hint of nuts and of struck match. Almonds and stone fruit on the palate. There is complexity here and great length: stunning stuff. At A$40, like so many straight Sems, this is a cracking bargain. It has such a gorgeous, seductive texture. Would seem an ideal wine for a rich chicken dish or a fish stew. Now, and for five years. Beyond that, who knows? | 96
Andrew Thomas
2020 Six Degrees Semillon
If anyone is going to take Semillon down new roads, it would be Andrew Thomas, or Thommo, as he is known to everyone. His origins may have been more closely linked to McLaren Vale, but he has been in the Hunter for almost four decades, so he qualifies as a local. This is his version of an off-dry Semillon, and he has been making it since 2008, inspired by Mosel Rieslings made in a similar style. The fruit comes from the Braemore Vineyard, which shows his commitment. This is one of the Hunter's great vineyards, so you are not going to waste the fruit on frivolities. The juice is cool-fermented, but the fermentation is stopped before complete dryness is achieved. The wine is left with 35g/l residual sweetness and an alcohol level of just 8.8%. Thommo sees the key as the balance between the sweetness and the citrus-like acidity. Opens with a lemon sherbet note, and there is a hint of a minerally undertow. It is clean, fresh, balanced, and bright, with good length. There is a hint of sweetness, but the fine acidity keeps it nicely in check. Perfect for a summer picnic or spicyAsian dishes. | 90
2020 Synergy Semillon
While this wine is usually a blend of vineyards, in this vintage it was all Braemore. The aim is an early-drinking Hunter Sem, one that can be enjoyed every day, bursting with flavor and generosity. The wine is delightfully fresh, with lemon blossoms, minerally notes, oyster-shell hints, and citrus and lemon sponge-cake touches. Supple texture, nicely balanced. Drinking beautifully now, so there is no reason not to enjoy it, but well-cellared bottles will see out a decade. | 92
2020 Joe's Block Semillon
This one is right out of left field. 2020 is not the most compelling vintage for Semillon (or anything else) in the Hunter, and Thommo was left without any single-vineyard Sems for that year—with the exception of Braemore. Not ideal for a small producer. So, he called his good mate Boz (Reid Bosward from Kaesler in the Barossa), who found a great patch of Barossa Sem. Joe's Block is Thommo's first single-vineyard Barossa Sem. From the Light's Pass subregion, the vines were planted in 1983. After whole-bunch pressing, the juice was trucked to the Hunter for fermentation. This being Barossa Sem, Thommo fermented half of it in used 300-liter French hogsheads and the rest in tanks as usual. The most obvious and immediate difference is that this wine is much richer and creamier. Spices, lanolin, florals, some citrus. This is mid-length, with a soft, appealing texture. A shorter-term proposition, perhaps, but delicious now. | 90
2020 Braemore Semillon
The only single-vineyard Semillon made by Thommo in 2020—indeed, the only one he bothered to pick. The risk of smoke taint elsewhere was too high, but fortunately, Braemore avoided it. (It has been analyzed by the AWRI to confirm this.) Braemore, planted in 1969, is on the sandy alluvial flats along Hermitage Road. This is the 21st consecutive release of this Semillon by Thomas Wines. There is a huge uptick in power here, by comparison with the other 2020s. This offers intense notes of spices, lemons, ginger, lime blossoms. Vibrant acidity; this is seamless with real length. The flavors come in waves, while the structure is restrained at this early stage. There is considerable upside, and it should age and improve for a decade or more. | 94
Braemore Semillon 2015
Another from the Cellar Reserve program, recently released. As is traditional with this winery, a number of six packs (462 in this vintage) are set aside in the temperature-controlled cellar (59°F [15°C]) for six years to allow devotees of this style to enjoy a developing example. Of course, six years is almost never enough for a good Semillon, but it will certainly give you a good indication of what can be achieved and its future direction. The 2015 vintage is generally acknowledged as somewhat challenging for reds in the Hunter but better suited to Semillon. Hand-picked in early February, the grapes saw a very gentle pressing—to avoid unwanted phenolics—then fermentation in stainless steel with neutral yeasts. Six weeks on lees, prior to fining and bottling. Wonderfully aromatic. Colors are green through the gold. This is complex and layered. Notes of lanolin moving to honeysuckle and peach kernel. Spices, honey, lemon butter, and hints of toast. This is seamless, with a gorgeous texture and good balance. Fine length. A beautiful Semillon, perhaps a little more ready at the moment than either the 2013 or 2014, but that is the most minor of quibbles, and it still has many years ahead. | 96

Braemore Semillon 2014
With the typically low alcohol of just 10.6%, only 3,200 bottles of this stunning Semillon were made. And I've never asked Thommo what he considers to be his flagship, but I'd be amazed if it wasn't the Braemore. I doubt he has made many better than this one—he has stated that 2013 is his best vintage, but my vote, by a whisker, goes to the '14. Thommo is so confident in the 2013, however, that he held it back for an extra year and released this wine ahead of it. If it is good enough for the Champenois to fiddle with the order of releases, it is good enough for the Hunter. I believe it is available in his Cellar Reserve program. For me, this is an absolutely classic Hunter Semillon. Spices, lemons, the merest hint of apricot kernel. The wine is seamless, gorgeously textured, and with immaculate balance. There is complexity there, with more to come. Great length. This has years ahead of it. | 97
Braemore Semillon 2013
From the pen of Thommo himself, "The 2013 vintage Braemore Semillon is THE BEST vintage I have produced in the 21 years of making wine from this iconic vineyard. Awarded 12 trophies and 21 gold medals to date." It is well worth noting that this statement was not made after the 2013 vintage but after 2020. I have the 2014 ahead by a nose, but I would very happily drink either of them anytime. Only 3,200 bottles made, with the alcohol just 10.7%. Also available from the Cellar Reserve program—well, at least it was at the time of writing. These wines don't hang around long. Some gold creeping into the yellow/green colors now. The nose offers toast and nuts, with dried herbs and freshly baked lemon pie. A lovely flick of acidity that carries the length, and seriously impressive length it is. Complexity, structure, and still brimming with life. This is a wine that still has a decade or two ahead of it. Cracking Hunter Sem. | 96
Usher Tinkler
2021 Death by Semillon
Usher has certainly taken a different path with this wine, which is described as a "natural wine," whatever that might entail, and it is his first to be made that way. Preservative-free, it was fermented with skins and then basket-pressed post-ferment, before being aged for three or four months (there is slightly conflicting information) in old French oak. There was neither fining nor filtration before bottling. In truth, this is a style that I might normally approach with considerable wariness—but when the bottle was opened, the aromas that flooded forth were so enticing that I was immediately won over. There are notes of orange rind, juicy lemon-sponge cake, beeswax, honey, and dried herbs. Really attractive. The fabulous array of flavors is carried the length of the wine by vibrant acidity. It has good length, finishes clean and dry, and is delicious. Aging? Not sure anyone could tell you that, but it is so appealing at the moment, why bother? | 93

Scarborough Wines
2018 The Obsessive Semillon
Ian "Scarbie" Scarborough is a long-term and very popular Hunter fixture. This Semillon is in the traditional style, from grapes grown in the sandy soils of the Cottage Vineyard. Handpicked and whole-bunch pressed, only free-run juice is used. Cold-settling in stainless steel, cultured yeasts, bottled at a mere 10% ABV. A beautifully limpid appearance. Notes of baked lemon pie and lime blossom, with honeysuckle and spices. This is well structured with excellent length. A very fine young Sem from a brilliant year. Seamless, with a supple texture. Ideally balanced. A good decade awaits those with patience. | 93
Margan
2013 Aged Release Semillon
Andrew Margan, whose roots in the Hunter go back generations, is another local specialist. His aged Sems always impress and this is one of the best. Still green/gold in color, with the barest hint of dawn's first light. Spices, lemon-sponge cake, Iced VoVo biscuits. (These were kids' favorites in Australia when I was young: lovely cookies with hints of coconut and icing sugar and more.) There is bright acidity throughout, and the wine has built a little more weight than many offer. Early complexity. A wine that is really only starting on the journey ahead of it. | 95
Peter Lehmann
2012 Margaret Barossa Semillon
And as they say in the classics, now for something completely different. This is one of the best non-Hunter Sems made in Australia, one of the few designed to age. Many Barossa Sems are influenced by oak, but here the makers have taken the Hunter path of eschewing wood. The wine—a wonderful tribute to Peter Lehmann's much-loved wife Margaret—is picked early and undergoes cold fermentation in stainless steel for two weeks. After bottling, the wine is cellared for five years prior to release. An attractive green/gold hue. The wine is richer than we would expect from the Hunter, with deep flavors, including a lemon-custard note, citrus, herbs, and a hint of nuts. It does not quite have the amazing length of the very best from the Hunter, but it certainly impresses. Drink over the next five to eight years. Different, for sure, but still a very lovely wine. | 94
Moss Wood
2021 Moss Wood Semillon
Finally, go west, young wine lover. Moss Wood in Margaret River has been making Sem for more than 40 years, and it has a loyal following. For me, not its most consistent wine, but when it works, it can be special. The style seems to have varied over the years, and no doubt vintage quality plays a role. (Moss Wood offers exceptionally detailed vintage reports on its website.) Semillon from Margaret River is usually blended with Sauvignon Blanc, but the team here prefers to go solo; the two grapes, in this region, seem to resemble each other more than most, so perhaps that is the way to go. There is, almost inevitably, a green edge to Sem from here, and that is noticeable but not intrusive. Deep yellow in color, perhaps a little more than one would expect for a '21. The wine is fresh and youthful. Aromas of lemons, green fruits, custard, citrus, spices, and herbs. Minerally, with good length. An attractive style that is probably best drunk within the next couple of years. | 92
The great white wines of Australia: Semillon