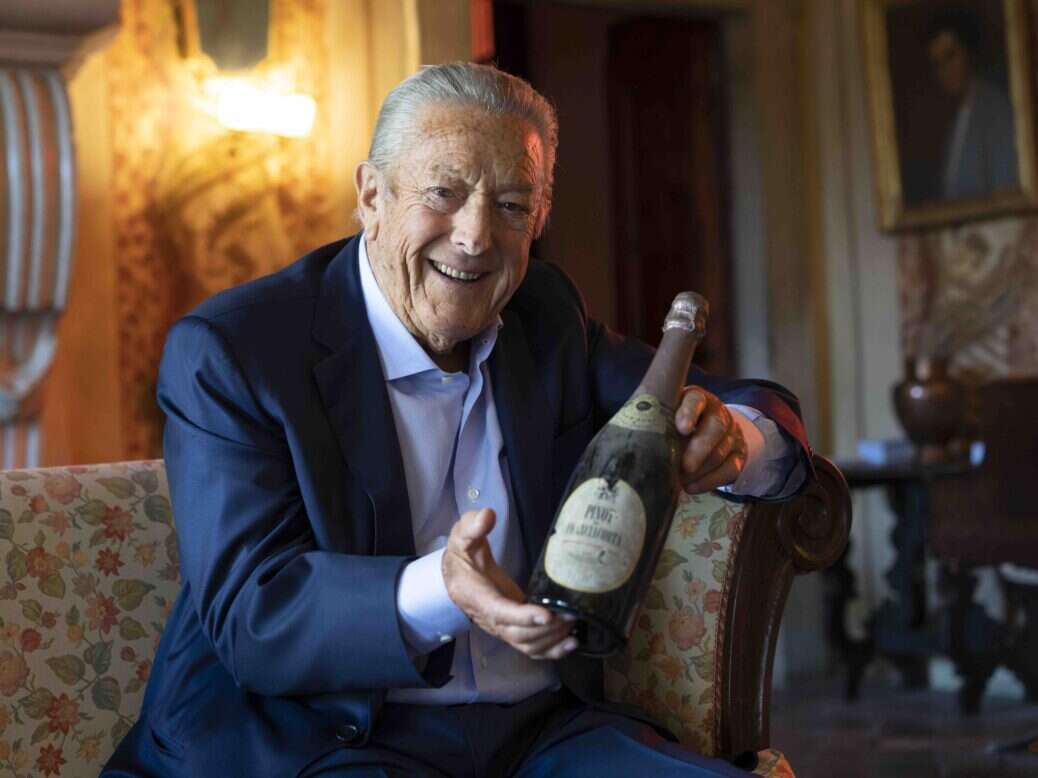 Leading Italian sparkling wine producer Guido Berlucchi has announced details of a range of activity to honor two significant anniversaries: The 60th anniversary of the first-ever bottle of Franciacorta, produced by the estate in 1961, and the 90th birthday of the estate's founder, Franco Ziliani.
Berlucchi's anniversary celebrations start on July 7, 2021, with a 60/90 party at Palazzo Lana in Borgonato, the historic 15th-century seat of Guido Berlucchi, to honor both Ziliani's 90th birthday and his achievement in setting the Franciacorta story in motion with the 1961 Pinot di Franciacorta.
A vinous tribute to Ziliani will be released later in the year in the shape of a new collector's special-edition cuvee, Franco Ziliani Special Edition. The Pinot Noir-dominant wine is aged for 96 months on its lees, and will be bottled exclusively in magnum.
The company has also used the occasion of Belucchi's anniversaries to completely renovate the look of its flagship range, Cuvée Imperiale, with what a spokesperson describes as a "dynamic, contemporary re-styling" that retains the links to the estate's history. The new-look wines will be unveiled after the summer.
Other anniversary activity will include the release of the company's second wide-ranging Sustainability Report, and the unveiling of an "ambitious" project through the Academia Berlucchi, a vinous think-tank that brings together leading figures in a variety of fields to discuss ideas relating to "sustainability, stewardship of the local area, and innovation."
"We dedicate this important milestone to our father, Franco Ziliani, who turns 90 this year, and who as a tenacious bresciano has instilled in us to never give up, to always move forward with a vision and with clarity," said Cristina, Arturo, and Paolo Ziliani in a joint statement.