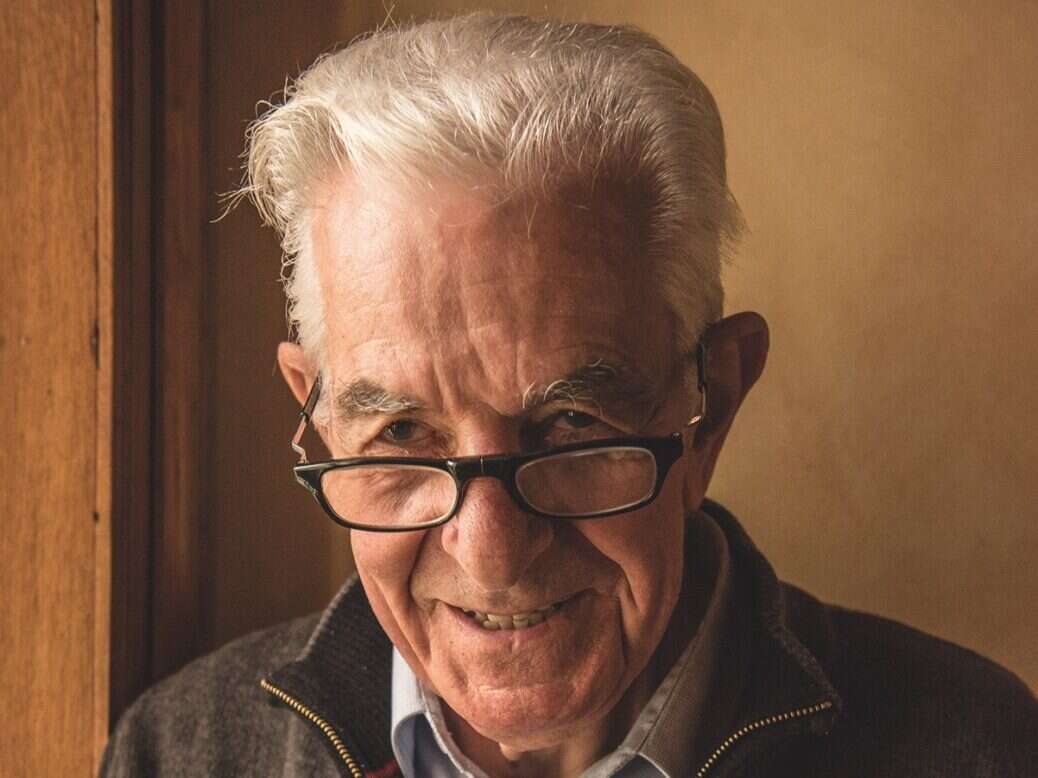 Jon Wyand photographs Michel Bardet of Domaine Albert Grivault in Meursault.
They say Burgundy is complicated. Well, how about a Pinot Noir from a vineyard in Pommard with the name Clos Blanc on its gate? On the other gate post is the name Albert Grivault. He had the foresight early in the last century to buy this anomaly, as well as the small parcel of Meursault Perrières that has a wall around it: Clos des Perrières. A very nice monopole, thank you very much, which also has his name on the gate. "After phylloxera," Michel Bardet was later to explain, "my grandfather was playing poker in the way he bought these vineyards. But the gamble paid off."
Michel Bardet, a name with Mommessin connections, is the ex-engineer who now runs the estate with his daughter Clare. It is eight years since I first photographed him for Bill Nanson's book The Finest Wines of Burgundy, and now, 79 years old, he is as active and passionate as ever. It could be that he is driven by his gambling grandfather's legacy, since he still campaigns discreetly for the elevation of Clos des Perrières to grand cru status (despite an earlier unsuccessful attempt that he would probably not want me to discuss here). A tasting 20 years ago, including wines stretching back over much of the 20th century, certainly demonstrated their longevity.
My appointment with Monsieur Bardet had been set to coincide with the hoped-for early-morning light that bathes the premiers and grands crus along the vineyard road that runs past the great names of Meursault, Puligny, and finally Chassagne's slice of the Montrachet. As it happened, sadly, we ended up walking through the clos in the less-than-atmospheric chill of an early-autumn fog. Like winemakers (and it may not be all we have in common), photographers have to work with the weather they are sent. Michel and Clare first strode, then meandered, through their vines, with that charming and very typical Burgundy style that blends willing compliance with undisguisable discomfort in front of the camera. Eventually reassured that I would not ask them to do anything they might regret, Michel and Clare relaxed and thought more about the return home and the possibility of a warming cup of chocolate.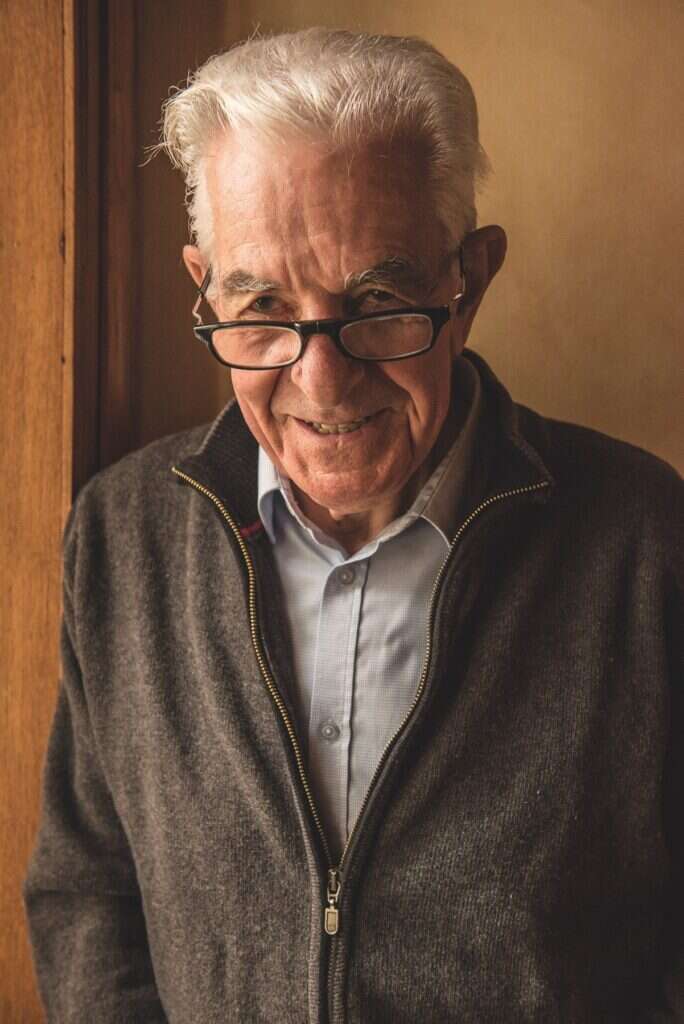 The domaine is based in Meursault's Place des Murgers, just down from the fire station, and its small "park" looks southwest across its Clos des Murgers lieu-dit to the hill that hosts, among others, Les Grands Charrons and an assortment of vineyard buildings. The house lies close to the road but discreetly behind high railings, without much to identify its ownership beyond a gate newly bearing the carved name Clos des Murgers. Fortunately, the estate offers numerous photographic possibilities: its small park, an antique press, a dusty wooden statue of St Vincent awaiting a polish, and finally, Michel tutoring me through the past three vintages of Clos des Murgers, Perrières, and the Clos des Perrières itself—the latter offering quite an incentive to learn how to play poker. 
This article was first published in June 2019, in Issue 64 of The World of Fine Wine.
Burgundy Portrait: Gilles de Larouzière