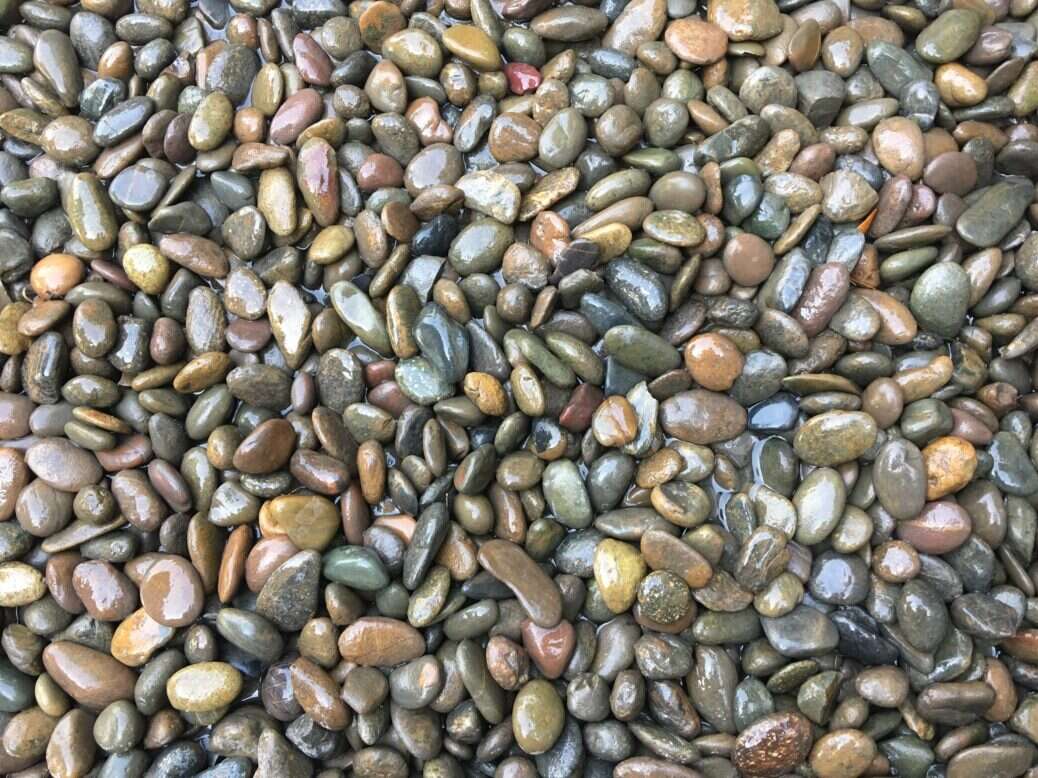 I suspect I'm not the only wine writer who sometimes lies awake in the early hours racking his or her brains for a synonym for "minerality." This word, which was virtually unknown 20 years ago (it does not appear in Emile Peynaud's The Taste of Wine, published in 1983), has invaded our tasting notes like a virus or a gray squirrel. The rise to prominence of "minerality" as a desideratum in wine is all the more remarkable given that no one seems able to say what it really means.
Scientists in particular are baffled. You would think, if the terms mineral and minerality meant anything, they would have to do with actual minerals absorbed by vines from the soil. But the excellent Alex Maltman of these pages has shown that the simple chemical ions absorbed by vines have no taste at all: an ion of calcium from Le Montrachet tastes no different from one from Mâcon.
The purpose of this column, however, is not to debunk the notion of minerality—to side with those who argue the term has no meaning at all. If it had no meaning, I guess we wouldn't be scrawling it repeatedly onto our wine-stained tasting sheets or notebooks, or—in the case of the more organized—tapping the letters on our (wine-insulated) laptops. We are gesturing toward something of value and, I'd even say, doing so with good intentions.
What it is and is not minerality in wine
In the attempt to pin down the elusive something, I suggest we travel along that road of apparent epistemological privation, the via negativa. It might be easier to say what minerality is not than to define what it is.
One thing it is not, I'd be prepared to state quite categorically, is le goût de terroir. This is a term that has been going out of fashion for rather longer than minerality has been coming into vogue, but it always had negative connotations. Maybe it has even become unfamiliar to a younger generation, but wine people of, say, Michael Broadbent's generation, used it to denote a coarse earthiness associated with country wines lacking "breed."
Now you might subject the term goût de terroir to the same kind of skeptical analysis that I'm applying to minerality and perhaps argue that the taste was never really of terroir but rather, possibly, of faulty hygiene or winemaking. You might even attempt, in the age of "natural" wines, to reverse the negative connotations, but I don't think that will get us any closer to the true meaning of minerality.
Speaking of fashions and vogues, does the current admiration for "mineral" wines merely represent a swing of the pendulum away from obvious fruit? Clearly, "minerality" and "fruit" are at opposite ends of the taste spectrum. Is this swing merely something like the change in fashion from alabaster white complexions (admired for centuries in many European countries) to tanned ones? Perhaps, but that is not the whole story.
Minerality: more than just grape variety
Enough of the via negativa, for now. Let me bring to reflection one or two wines that exemplify what I mean by minerality. I still remember a tasting chez Justerini & Brooks in London in 2016 that radically changed my view of Sancerre. Tasting the wines of domaines Vincent Pinard and Lucien Crochet, I realized that I'd had a naively simple, wholly inadequate view of this well-known Loire appellation.
I'd thought that Sancerre—I'm speaking just of the whites here—was defined by the crispness and various fruit and leaf nuances of the Sauvignon Blanc grape—from tart gooseberry and crushed nettles, through blackcurrant, to more tropical notes of melon and passionfruit. But with the complex, ageworthy wines made by Clément and Florent Pinard and by Gilles Crochet at their family domaines, I realized that the grape variety was incidental.
These were wines that, by whatever obscure mechanism, spoke of the land. I found this even with Pinard's blended bottlings, Flores and Nuance, but the effect increased with the single-vineyard bottlings from Le Grand Chemarin, Le Petit Chemarin, and Chêne Marchand, where Crochet also has holdings. Calling these wines Burgundian, or Chablisesque, is merely a way of asserting the primacy of minerality over grape variety.
Minerality: a name for the quality without a name
Let us recapitulate. The tantalizing, elusive quality of minerality that so many of us seek in wines does not consist of a literal taste of minerals. The mineral traces in wine have no specific flavor. Neither is it a more obvious "earthiness" or rusticity, which is probably more to do with "dirt" in the European sense than in the American one, as in Bill Jekel's famous pronouncement that "soil is dirt." It is clearly not the "up-front fruit" that, I'd guess, many supermarket wine buyers prioritize and that, according to certain wine columnists, comes in "lashings."
For some final thoughts, I'll turn to two sources not usually associated with wine. In The Timeless Way of Building, the architect and architectural critic Christopher Alexander attempted to define the quality that gives life to a building, that makes the person entering or inhabiting that building feel good or at home.
He did not locate this in any structural or decorative element but called it The Quality without a Name. Consciously or unconsciously, he was referring back to the most profound and enigmatic of all Chinese philosophical texts, the Tao Teh Ching, which begins as follows: "Tao can be talked about, but not the Eternal Tao. Names can be named, but not the Eternal Name." No great comfort for restless wine writers there, except perhaps a recognition that we might have to live with the undefinability of "minerality."