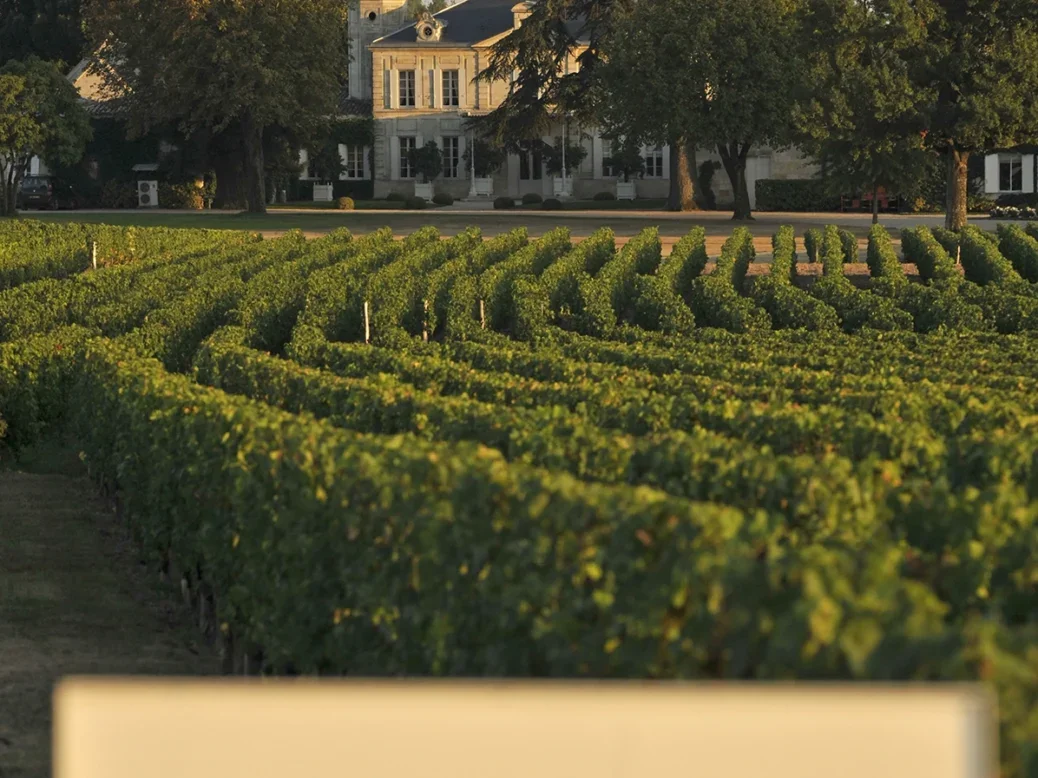 As Bordeaux gears up for the 2022 en primeur campaign, we are posting online for the first time some of our favorite pieces on the region, its producers, and their wines from past issues of The World of Fine Wine. Here we return to WFW63, published in June 2019, and Andrew Jefford's description of an encounter with a bottle of Bordeaux's "friendliest and most forgiving" great wine: Château Cheval Blanc.
It's there on the Cassini map, surveyed in the mid-18th century: "le Cheval blanc," lying between Conseillante and Dominique. A century earlier, a tenant farm called "au Cheval blanc" had been sold to a Bertrand de Gombaud for 1,400 francs. No one seems to know where the name came from, but it's a sticky one. If you see a white horse grazing a field at dusk, you won't forget it. In the English county of Berkshire, close to the village of Uffington, our bronze age ancestors cut a huge horse, 360ft (110m) long, into the white chalk around 3,000 years ago: graceful, slender, elegant, frozen into time on the hill yet running, running through every year since, and running still.
Since 2009, this 39ha (96-acre) St-Emilion property has been jointly owned by LVMH and Baron Albert Frère—and now his heirs, following the death in December 2018 of this Belgian industrialist and wine lover. LVMH likes the name, too. Its Argentinian wine is Cheval des Andes, and the Cheval Blanc name has been given to a small collection of LVMH hotels luxurious enough (in a world of seven-star ambitions, soaring atria, and presidential gilt) to be called maisons, or houses. The power of the world's most alluring wine names is just dawning on brand specialists, and it may, with time, prove to be yet another way in which wine's most fortunate might intensify their good luck.
In writing about Cheval Blanc, I'm an imposter. There are roughly 100,000 bottles of it produced every year, but I don't own any of them. I've never cut the foil on a bottle of Cheval Blanc or poured it into a decanter; I cannot call myself a customer, have no familiar intimacy with the wine, and will not be checking into the Cheval Blanc Maison in Courchevel or at Randheli on the Maldives in the foreseeable future. I have, though, tasted and occasionally drunk the wine in the course of professional duties—and it's generally love at first sip. It's commonly acclaimed as one of Bordeaux's ten greatest wines. Should I ever find myself in a moneyed state (I've left it a little late, admittedly), this will be the wine of the ten I will buy in the most lavish quantities. A case or two of most vintages should suffice.
The three vintages I have tried most recently were 2006, 1998, and 2011— the latter appended to the top of this page, since 2011 is in general a muchunderrated vintage, and you can buy it for under $500/£400 a bottle: They're almost giving it away. It's a dark blackred, and its scents have moved away from the sweet-fruited poise of youth toward something a little more savory. The 1998 is freighted with truffle (I was lucky enough to drink a little of this 20-yearold in late summer last year), but in the younger wines it's a more creamy affair, more sliced white mushroom. Cream itself, indeed, is a recurring motif in this gorgeous wine. On the palate, the fruits are more evident than in the wine's aromas, fruits both red and black; there are generous if gossamer tannins; and the wine seems a little somber at first. Then, though, the warmth of your tongue gets to work on it, and the wine itself opens and smiles, and soon what was somber has become satisfying, and then gratifying. And then …
I thought I was here to taste, but I've mysteriously swallowed. Or did it just melt away of its own accord, like a kind of chiffon mist, into my mouth and throat? The stealthy softness of the disappearance suggests the latter. There is no great wine in Bordeaux that is more drinkable than Cheval Blanc; that is friendlier and less forbidding. It is wine that your stomach will love. Indeed, its accessibility is such that some underrate it, at least in youth, feeling that perhaps it needs to "do more"—but if you do what you do this well, then doing more would be superfluous. (Disposition, remember, not accumulation, is the source of greatness in wine.)
A distinct and enduring identity
There are a thousand and one reasons for all of this. The property lies in St-Emilion but on the marches of Pomerol, and it melds the different sensualities of each appellation: the grandeur and voice of the former, the visceral appeal of the latter. There are gravels and clays and sands, and different combinations thereof—divided up into 53 plots and fermented in 67 concrete vats of 14 different sizes, leaving the winemakers with a kind of aromatic gamelan on which to play their music. There is Cabernet Franc and Merlot in equal measure (plus a pinch of Cabernet Sauvignon), but the Cabernet Franc tends to be planted on the clay and the Merlot on the gravel, whereas normally hereabouts it's the other way around. There's a big seaside sky overhead. And nothing much has changed since the 19th century (a dramatic contrast to the Médoc first growths); the property is the same size, the varieties maintain the same balance. The new vines all come from massal selection of the old vines. Cheval Blanc is fermented with a selected strain of its own wild yeasts; no press wine is ever included.
"We don't care about quality," says technical director Pierre-Olivier Clouet, with smiling provocation. "All that interests us is typicity." And that, I suppose, is how the graceful and elegant Cheval Blanc keeps running, running through every year, and running still.