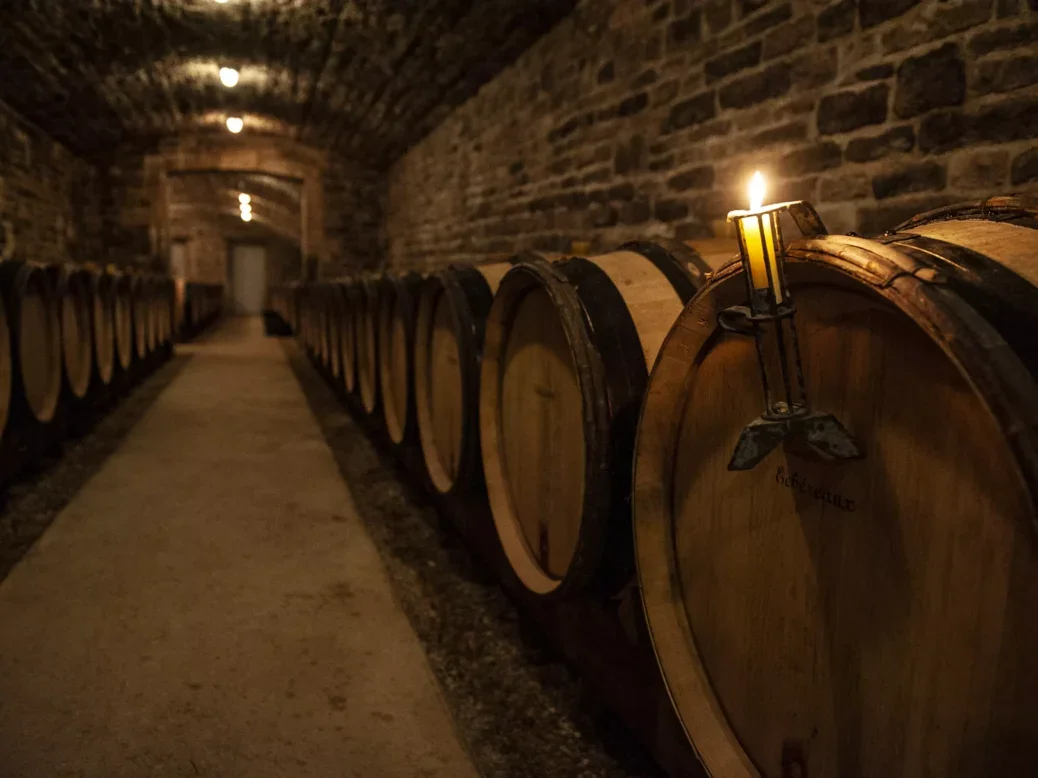 Michael Schuster wonders how to rate the sublime ripeness, definition, intensity, beauty, and transparency of the latest releases from Domaine de la Romanée-Conti, as wondrous as the very grand 2019s but in an utterly different way.
As a back-to-back pair of Domaine de la Romanée-Conti vintages, 2020 and 2019 are as wonderful as each other in quality, but about as different in style and character as you can imagine. My scores are all but identical to those for the 2019s, but what they represent as a vinous experience, is utterly different, so contrasting are the proportions, the structure, the characteristics of the two years.
Production figures
The good news is that 2020's yield was healthy after a 2019 that was more than meagre. This year, most of the wines made just above their 2010 to 2017 "average" production. La Tâche was a little below, Romanée-St-Vivant was an exception in that it made just shy of its 2014 "high." And the "new" Corton-Charlemagne made another exceptional wine, at three times the quantity of 2019, its first DRC vintage. For the purposes of comparison, as every year now, I have given the production figures at the head of each wine's note as follows: the 2020 yield to the nearest hectoliter per hectare, the 2020 production in dozens and, for comparison, in italics in brackets, the average annual production in dozens from 2010 to 2017, plus the highest annual production from 2009, 2014, or 2017, the three most prolific recent vintages.
The growing season
The 2020 growing season was impacted first (and foremost?) by its precocious start. After a well-watered winter, producing reserves that would just about support the vines during the very dry summer, budburst was notably early, on March 20, initiating what would be a precocious cycle in the vineyards right across the viticultural year. This in turn lead to an exceptionally early start to the old-vines harvest, on exactly the same day as in 2003—August 23, three weeks earlier than in 2019. But the 2003 comparison ends there.
In that earlier year, there were ten consecutive August days above 104°F (40°C), with nights warmer than a typical summer's midday, and for much of the month the Sirocco scorch flared from the Sahara across the southern Rhône and up to Burgundy. Indeed, I noted, tasting the DRC wines in bottle at ten years, that they had "more than a little something of the south" in them. In 2020, the mercury (do those thermometers still exist?) didn't even reach 104°F, let alone top it.
Hot, yes, but more dry than hot. The summer nights were cool, and winds were frequently from the northwest, the Bay of Biscay's Atlantic chill keeping temperatures down and acidities up. Harvest took place between August 23 and September 3 in excellent conditions. The grapes were picked in the morning only, while the fruit was cool, they were small, the skins black and thick, the crop in exceptional health.
Vintage style and quality
2020 is another astonishing year of outstanding quality for the Domaine, but with the wines delivering in a very different way to that of 2019.
The 2020 spring skies were incomparably beautiful, cleared of clouds by the cool northwesterlies, cleansed by the Lockdown-led reduction in greenhouse-gas emissions, and consequently of an infinitely deep and luminous blue, in a landscape quiet for the lack of internal combustion din. The wines are in some way emblematic of those skies, that calm. They speak of freshness, purity, transparency, and they carry themselves with a sunny grace, a quiet serenity. Theirs is a very different sort of beauty, a very different voice to that of 2019. An individuality that is counterintuitive, considering the hot, dry summer and very early harvest.
Power was not a word that came readily to mind when tasting these, nor sap, density … mass, matter. Those were the 2019s. Intensity, yes. The 2020's intensity is not in question, just the dynamics of delivery. I have described Romanée-Conti itself as having the balance of an immaculate strawberry: juicily sweet, lip-smacking in its sharpness, a defining acidity to make the juices run, exalted by its particular fruit-fragrance. Teasing, exquisite, ethereal. That gives you some idea of the core characteristics of the Domaine's 2020 reds.
They are ripe and tensile and, delicacy notwithstanding, structured. There is no lack of superfine tannic support, but their scoring is just quieter than that of 2019. They are more transparently beautiful, strings- and woodwind-rich, if you like, without the brass and percussion. A glorious, complete, "classical-in-the-best-sense" vintage?
Drinking dates
Corney & Barrow, the UK's DRC agents, always recommend rather earlier drinking dates than I do—based on considerable experience, they are at pains to point out, which I cannot claim. And that's of course absolutely fine. Particularly as, these days, the wines are so very beautifully made and textured, that it is less a question of waiting for the tannins to mellow than for the constituents to harmonize and the bouquet to develop. It is also, clearly, very much a question of personal taste, and of what you value. If you are less interested in the details of bouquet and prefer primary-fruit punch, then by all means broach earlier. It's a sort of "when are you, were you, will you be perfectly developed?" question. Answer me that! Wines have different stories to tell at different moments in time. As do we. For myself, I crave bouquet, and mellowness. Both of which reward patience. But with these wines … well, almost any moment will more than reward.
Tasting 2020 Domaine de la Romanée-Conti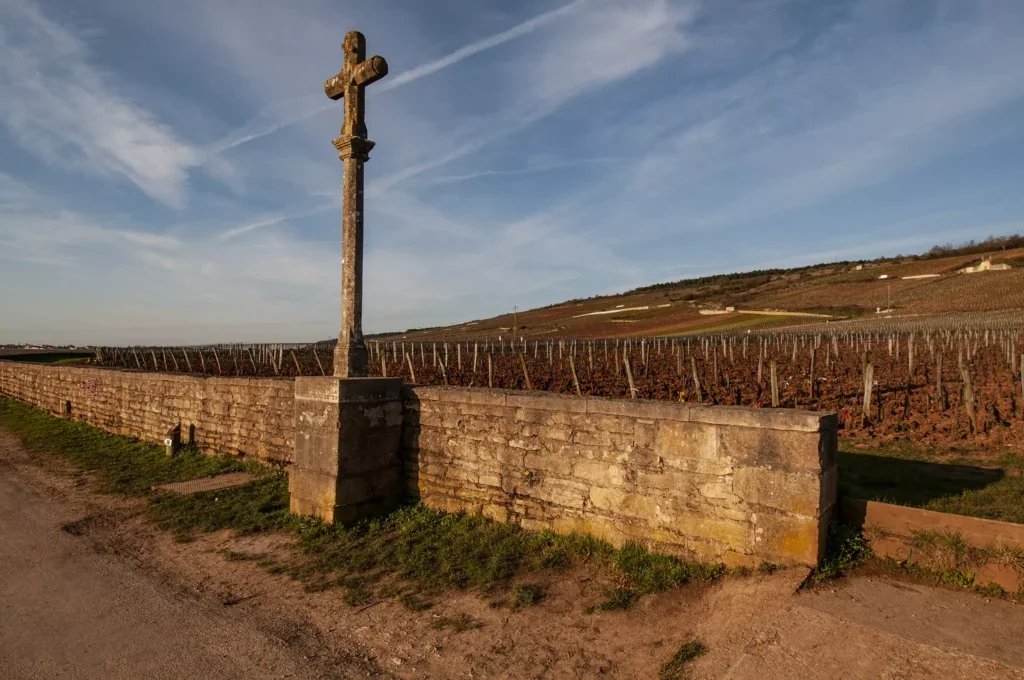 Corney & Barrow, London; February 2, 2023
Domaine de la Romanée-Conti 2020 Corton-Charlemagne Grand Cru
(49hl/ha; 1,530 dozen; 14% ABV)
The Domaine's second vintage of this wine, made from 7.2 acres (2.9ha) leased from Domaine Bonneau du Martray in 2018. There are four parcels, two low on the Corton hillside, one in the middle, one very high up. Aubert de Villaine commented last year that the finished wine was a remarkable example of the synergy of blending different sites. The 2019 was a wonderful debut. The 2020 is perhaps even finer, and certainly more in the style of traditional Corton-Charlemagne.
Mid-gold; ripe, peachy, gently honeyed, lightly mineral, glass-filling, and persistent; an immediate sense of fullness on the palate, a generous concentration of dry-yet-sweetly-ripe fruit, all beautifully defined by its markedly tensing acidity; this is long and taut and subtly Corton sinewy, the hill's minerality pervading the fruit on a striking length of aftertaste. At this stage, there is the characteristic tightness of youth, indeed were you to taste it blind, its great spine might put you in mind of a magnificent grand cru Chablis. Archetypal Corton-Charlemagne then, in its second rendition from the Domaine and in, perhaps, a more classical expression of the cru than the also-splendid, immediately gratifying 2019. Prodigious from the word go, but ideally leave eight years for magnified gratification. 2030–40+. 97
Domaine de la Romanée-Conti 2020 Vosne-Romanée Premier Cru Cuvée Duvault-Blochet
(19hl/ha; 679 dozen; 13.5% ABV)s
Deepish purple; black fruit-dense to smell, mineral-marked, and with a touch of whole-bunch-fermentation herbal and white-pepper character, glass-filling for a premier cru; full, vital in acidity, very fine-textured in tannin, an elegant midweight in proportions; long and sweet and slender, beautifully fresh, moderately complex, but long to taste and to finish, with a very attractive fruit and aroma presence on the aftertaste. Fine premier cru in scope and scale. Vosne finesse with immediate charm, and a wine that will be very gratifying in just a few years. 2026–36+. 92
Domaine de la Romanée-Conti 2020 Corton Grand Cru
(25hl/ha; 454 dozen; average 2010–17: 413; highest since 2009: 707 in 2009; 13.5% ABV)
Dark purple; a ripe black-cherry core on the nose, finely mineral, with the merest hint of new oak muting its fruit projection, but packed and full of promise; a fairly rich constitution, contained by a vital acidity and framed by a very fine tannin; intense in flavor, both sweet and vivid, long and close-grained to taste, with a gently sinewy Corton restraint, but juicy at its edges, and with excellent, gentle persistence. Lovely. Not the volume of the Vosne wines, but a taut, elegant, handsome bearing that will need a bit of time to relax, to blossom. 2030–40+. 93
Domaine de la Romanée-Conti 2020 Echézeaux Grand Cru
(28hl/ha; 1,280 dozen; average 2010–17: 1,195; highest since 2009: 1,549 in 2009; 13.5% ABV)
Dark, pale-edged purple; soft, flattering, and subtle to smell, instantly seductive, very persistent in the glass, and with the noticeably defining "fruit-freshness," even on the nose, that is a feature of the vintage; full, concentrated, lively in acidity, notably fine-grained in tannin; sweet-cored in flavor, its black-cherry ripeness contained by a red-fruit vitality; its proportions are mid-weight (that's the year), and this is a long, linear, gracefully complex wine, with 2020's gently bracing, refreshing sweetness—tonic! And with fine, light length to follow. Succulent by comparison with Corton. Beautiful Echézeaux, which will need, ideally, five or six years before broaching. 2028–40+. 93+
Domaine de la Romanée-Conti 2020 Grands Echézeaux Grand Cru
(33.5hl/ha; 960 dozen; average 2010–17: 991; highest since 2009: 1,290 in 2017; 13.5% ABV)
Dark purple; rich yet restrained to smell, a subtle black fruit and a whole-bunch noble herbal character; denser if less immediate than the straight Echézeaux; concentrated, acid-vital, deep, and texturally refined in tannin, an excellent balance; intense in flavor, a 2020-keen black fruit, not a hint of super-ripeness, none of the "flesh" of 2019, instead a prolonged, close-knit wine, very long in aftertaste. A quiet spoken quality on the palate, asking to be considered, savored, set in the memory, beautifully restrained, moderate in scale but with no lack of intensity. Sweeter, juicier, longer, and more succulently complete than the Echézeaux itself. A very fine Grands Echézeaux indeed, in its fully ripe but tauter style. Salt it away for eight years or so. 2030–42+. 94
Domaine de la Romanée-Conti 2020 Romanée-St-Vivant Grand Cru
(32hl/ha; 1,718 dozen; average 2010–17: 1,250; highest since 2009: 1,756 in 2014; 13.5% ABV)
Dark purple; to smell, this is tighter, more closed, more reluctant than the two Echézeauxs; immediately whole-bunch herbal to smell, but fragrantly black- and red-fruit ripe, too; rich, this one (rich was an immediate impression on all the 2019s, not so on the first three 2020s here), concentrated, very 2020-brisk in its acidity, and here, too, superfine in its tannins; sweet and keen and delicately juicy to taste, long across the palate, an effortlessy resonant mezzo forte performance, with a palate coating fragrance filling out its subtle fruit. A wine of marked linearity and effortless grace, tinged with the characteristic limestone-suggesting minerality. Very complete, quietly spoken RSV, closing with a wonderfully perfumed aftertaste. Just as fine as its 2019, but in an utterly different way. Such a beautiful expression of Vosne, of 2020, and of Burgundy. You could, of course, enjoy it enormously earlier, but I'd leave it a decade. 2032–45+. 95
Domaine de la Romanée-Conti 2020 Richebourg Grand Cru
(32hl/ha; 992 dozen; average 2010–17: 848; highest since 2009: 1,311 in 2009; 13.5% ABV)
Dark red; touched, as they all are in youth, by the herbal and white pepper of whole-bunch fermentation, but beyond that, here there is an immediate generosity to smell, a noticeable fruit wealth—if the RSV is defined by its fragrance, this is defined by its fruit. And on the palate, too, you can see why the tasting order of recent years (Richebourg before Romanée-St-Vivant) has been reversed on this occasion: concentrated, 2020-bracing, its fine tannin sinews beautifully enveloped by richly sweet black and red fruit, long, energetic, and packed with matter for the year, but this, too, is wonderfully fragrant on its follow-through. Splendid Richebourg, a particularly classy, complete, well-defined expression of the cru. A handsomely muscular body filling a perfectly tailored, closely fitted suit? Drinkable earlier, yes. But I'd also leave this a dozen years, ideally. 2035–50+. 95
Domaine de la Romanée-Conti 2020 La Tâche Grand Cru
(30hl/ha; 1,237 dozen; average 2010–17: 1,386; highest since 2009: 2,082 in 2017; 13.5% ABV)
Dark red; currently quite tight and whole-bunch herbal on the nose, relatively closed (the previous wines show, though, what this will be), a hintergound of mineral; wonderfully ample in constitution in the context of the vintage, rich, vivid, very finely tannic, a really lovely balance. Deep in flavor—sweet and broad—succulent for 2020, but also mouthwateringly juicy in its defining acidity, a lavish fruit allied to great perfume, long and lithe and full of scent to finish. Fruit plus fragrance in an opulent display, sort of plush-and-2020-perpendicular at once. Majestically contained, complete La Tâche. 2035–50+. 97+
Domaine de la Romanée-Conti 2020 Romanée-Conti Grand Cru
(29hl/ha; 500 dozen; average 2010–17: 432; highest since 2009: 657 in 2014; 13.5% ABV)
Dark red; its teeming yet delicate scents have a glass-charging character of a quite different order … close your eyes and you drift in a reverie of absorption drinking in its exquisitely nuanced black-cherry fruit and mineral impressions. It's giddying, heady, exhilarating. The palate is typically 2020-quick, but this very fresh acidity is flatteringly cushioned by the depth and sweetness of its fruit, beautifully delineated, the balance of an immaculate strawberry, juicily sweet, lip-smacking in its sharpness, exalted by its particular fruit-fragrance. Teasing, exquisite. But all this as vinosity, of course.
And as so often, Romanée-Conti is in a class and kind of its own within the group: less fat than La Tâche, less fruit-stacked than Richebourg, more tenacious, racily present, mouthcoating than either, with a sheer volume of perfume that is utterly singular. The 2020 is quintessential RC, in a classical register, astonishing in its freshness from this very warm, very dry year. Less rich, more diaphanous, discreet than the 2019, but every bit as ravishing. A wine to make you wonder. Extraordinary that a mouthful of wine can transport you in the way that this does. It would enrapture you tomorrow, as it has a privileged few today. But in a decade and a half it will double your delight … and much more. 2035–55+. 99–100
How on earth does one calibrate all of this? An impossible calibration.