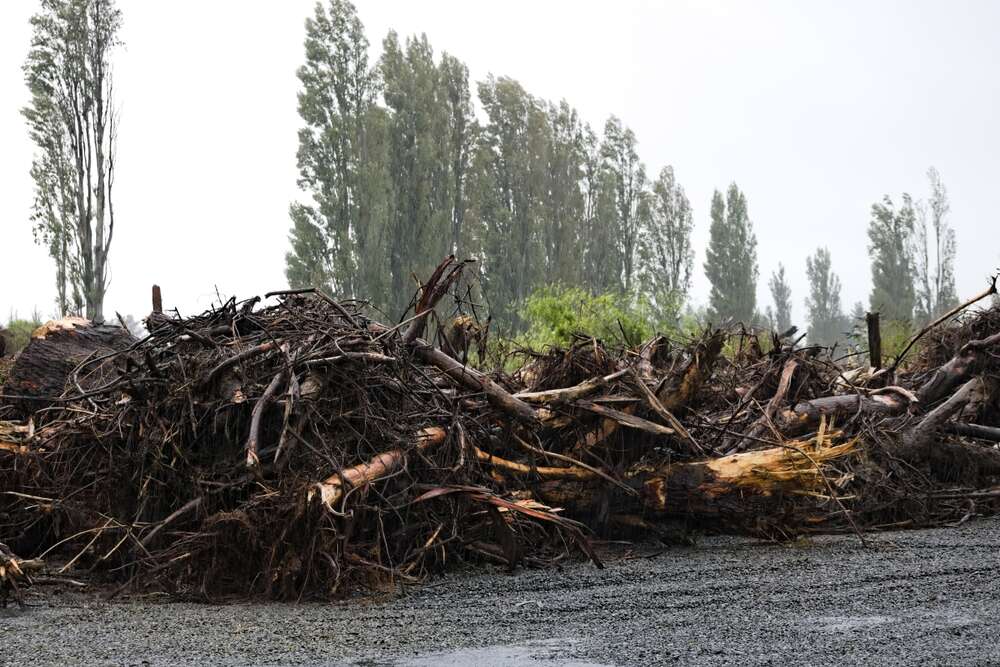 After taking a trip to the country at a difficult time, Nick Ryan is reminded of the closeness and solidarity that exists in the New Zealand wine community.
It's a Thursday night in Christchurch, and with an early dinner done and dusted, we're creeping up on the "digestif hour." But before I can yield to Fernet's firm embrace, there's a little more work to do. 
Nine wines waiting in a small boardroom adjacent to the hotel lobby are soon joined by a winemaker, a viticulturist, three MWs, an MS, and a columnist for this very publication whose diligent laziness had long fended off any initials looking to attach themselves to his name. Steve Smith MW is running the show; the wines are from projects with which he's involved, and he is the reason this group is here in the first place. Impatient to bring back those made strangers by the pandemic, Smith has corralled more than two dozen producers from across the length and breadth of New Zealand and designed a two-week deep dive into the country's fine-wine scene.
By that Thursday night in Christchurch, three quarters of the group—Jancis Robinson MW, Andrea Pritzker MW, and Cameron Douglas MS—had been on the road for ten days. I joined halfway through, ready to tackle the South Island part of the trip. As it turns out, just in the nick of time.
I arrived in Wellington just before midnight on a Sunday evening, only a few hours before the rest of the group were making the pre-dawn dash from Martinborough to catch the first available flight off the North Island. Cyclone Gabrielle was bearing down on places where the group had been tasting only days before, and at 6am that day, any flight departing Wellington to the north was already canceled.
Having deposited the traveling party at the airport in the gloom, Steve Smith turned around toward something even gloomier: back to Hawke's Bay and headlong into the teeth of the storm. "See you all in Christchurch. Hopefully." His cheery tone was a degree or two off what it normally would be—just enough to know it was a bit forced.
Community and energy
We did see Steve in Christchurch. There was no doubt he was storm-damaged. Personally he'd come through unscathed, but the devastation he'd seen had taken a toll. Anyone who knows Steve Smith knows the man's energy and drive. On the day self-confidence was handed out, Smith arrived early to claim his share, then put on a wig and glasses, went back into the line and got some more. But there was real sadness in his voice as he talked about some of the finest orchards in the country buried under feet of silt; of friends who still weren't sure of the damage to their vineyards because there was no way to get to them; and of how destroyed communication networks could explain partly, but tragically not entirely, the large number of people still missing.
When we did get around to tasting, the wines were good—very good—but just as every other tasting was that week, the excitement in the glass was tempered by what was happening in the north.
In a strange way it was almost appropriate. It tapped into something that, for me, defines New Zealand wine. There's a sense of community in New Zealand tighter than anywhere I know in the world of wine. These people form a fabric with a thread count off the charts. Everywhere we went, from Marlborough, through North Canterbury, and down to the temporal heaven that is Central Otago, those who welcomed us and filled our glasses acknowledged that while they stood on the verge of an exceptional harvest, others had lost so much.
But while natural disaster tried to sabotage this trip, it ultimately failed, and the real story shone through as it should. There is an energy in New Zealand humming at a higher frequency than I've seen in nearly 20 years of visiting. During the pandemic, I frequently said that being locked out of New Zealand was the thing that hurt most. Many of my favorite people on earth regularly inflict harm on vowel sounds and have an unhealthy obsession with rugby. As much as I'd missed them, though, the time apart has freshened perspective, and the excitement created by the wines I tasted and the stories they tell is only a degree or two short of being classified as obscene.
At the same time, a few years in isolation for the winemakers we saw has been spent wisely on self-reflection, and the question "What is the New Zealand fine-wine story?" can be answered in greater detail than ever before. A writer far more talented than I, but one who never had the pleasure of drinking Pinot Noir on the shores of Lake Wanaka, told us that the best of times could coexist with the worst. Turns out, he was right.