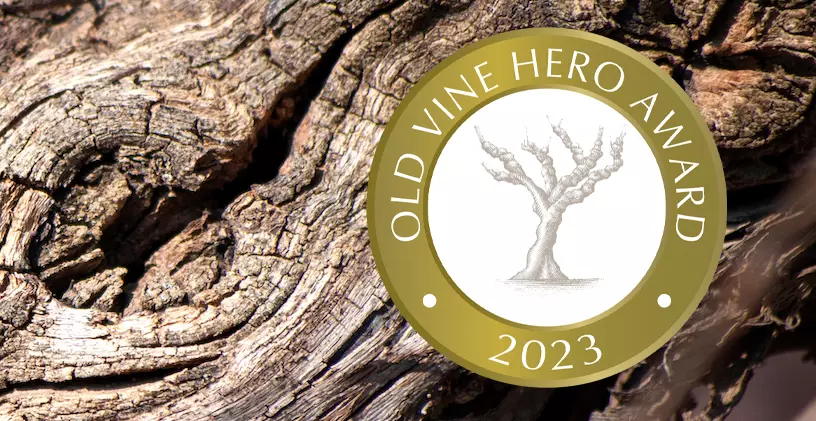 The Old Vine Hero Award will recognize the work of individuals and companies that have furthered the cause of old-vine conservation around the world.
The Old Vine Conference, an organization dedicated to promoting the conservation and value of the wine world's stock of old vines, has launched its latest initiative, the Old Vine Hero Award, a new prize which will recognize "the dedication, tenacity, talents, and the life work of those working with old vines and their wines."
The award, which aims to "unite the global wine community and raise awareness and understanding of the work being done to nurture old vines around the world," is open for nominations until Sunday February 19, 2023, for "any individual or a company that is deeply involved in the old vine movement," the organizers said.
Entry is free, with judging taking place in two phases. First an international panel of old vine experts will draw up a shortlist of six entries which will be announced on March 1, 2023. The shortlist will then be put to a vote among the "global wine community," with the winner announced at the first Old Vine Conference Community Dinner in London on Wednesday March 15, 2023.
"The Old Vine Hero Award Shortlisted entries will be judged to be the individuals, groups, or organisations considered to be making the greatest contribution towards the positive progression of the old vine movement," the organizers said.
"This can include, and is not limited to: winemakers, viticulturalists, wineries, regional wine bodies, communicators, marketers, distributors, sommeliers, wine buyers, retailers."
The winner will get to speak at The Old Vine Conference 2023, which will take place online on Friday October 20, 2023, and will also receive one year's honorary membership of the Old Vine Conference community.
The Old Vine Hero Award judging panel comprises The Old Vine Conference Global team of Sarah Abbott MW, Alun Griffiths MW, Leo Austin, and Belinda Stone; The Old Vine Conference Regional Ambassadors, Jane Anson, Andre Morgenthal, Louise Hurren, Umay Çeviker, Lilla O'Connor, Michèle Shah, Yiannis Karakasis MW, Amanda Barnes, and Anna Harris-Noble; and three independent specialists: Tamlyn Currin (JancisRobinson.com), Dan Saladino (author and journalist), and David Kermode (presenter, judge & journalist).
Entry forms are available by following this link: https://forms.gle/37Guh7nEs6698nuEA. Further details about the award and the Old Vine Conference are available at the organization's website, www.oldvines.org.
Old vines: The future of wine is its past