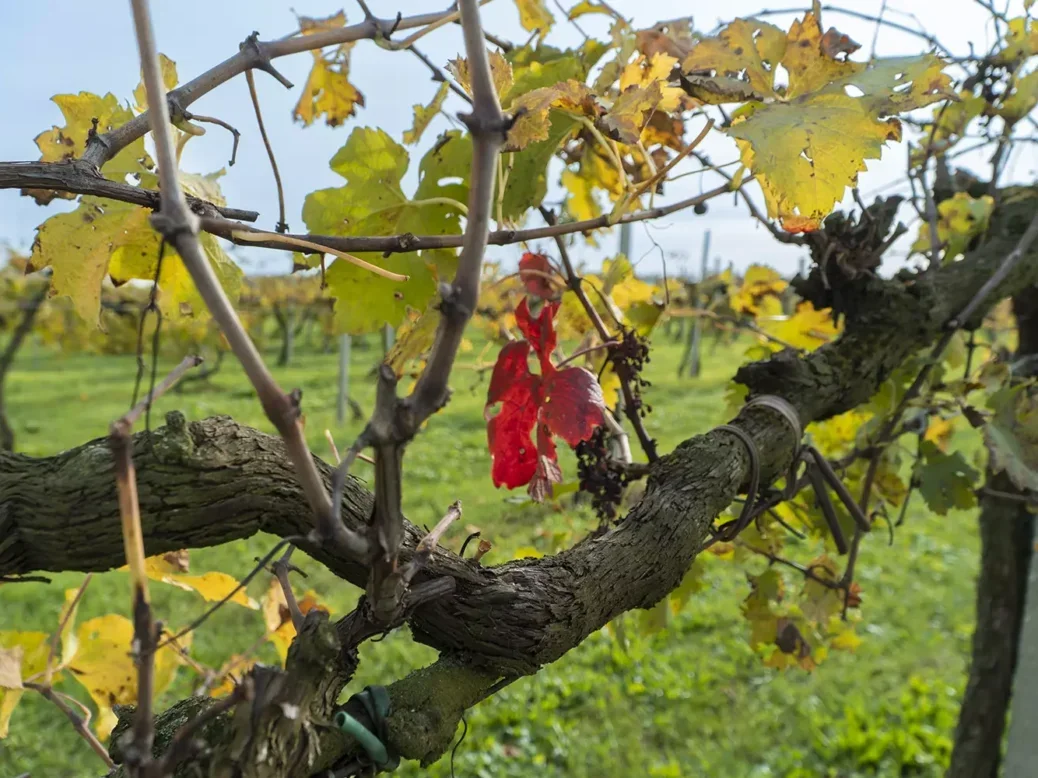 Robin Lee joins The Old Vine Conference's first field trip, a journey of discovery among the old vines of northeast Italy.
In late 2022 I was invited to the first field trip of The Old Vine Conference (OVC) in northeast Italy. The trip was led by Sarah Abbott MW, the erudite and enthusiastic co-founder of the OVC, a non-profit organisation that seeks "to build a credible wine category for 'Old Vine' wines."
Founded in 2021, the OVC "is galvanising a global movement to nurture and value old vines" as well as study their innate resistance to climate change, disease, and drought. The main objective behind the OVC initiative is to help wines from old vines become financially viable so that growers will be encouraged to keep them in the ground. Abbott's co-founder in this venture is the businessman Leo Austin, who has been involved in selling and marketing wine in China over several decades. Austin believes wines from old vines could be marketed as a category and his idea is for the OVC, which he is financing, to provide the prestige and high-level validation that can persuade less adventurous, expert-led Asian markets to believe in old vine wines.
The OVC has partnered with other organisations including Jancis Robinson MW's website, which, in 2021, the same year the OVC was founded, hosted a writing competition with the theme of old vines. The competition attracted 136 entries from all over the world, from Japan to Kazakhstan to Michigan, recounting fascinating stories of unique, extraordinary old vineyards which had touched the heart of each of the writers in some personal way.
At one of the first OVC panel discussions Jancis Robinson herself recalled how she first became aware of the importance of old vines, which was in 2011, when the Historic Vineyard Society in California was created to protect old Zinfandel vines which were being eradicated thanks to the (ongoing) Pinot Noir craze that was initially inspired by the film Sideways. From that time onwards Robinson has been an indefatigable champion of old vines and has written and published hundreds of articles extolling their virtues and importance. At the OVC her guiding influence is strongly felt.
One reason old vines are pulled out of the ground is because fashions change. Certain varieties fall out of favour and, as a result, become difficult to sell. This syndrome is not unique to Zinfandel, nor Sonoma. In fact, this is a problem that is most acute in the places that are best at marketing their wines, like California and fashion-conscious, market-driven Italy where we were for the OVC field trip.
Although Italian local varieties have been making a comeback in recent years, for decades they have been disdained in favour of the international varieties. Each region in Italy has a different story, but in the northeast, where we were, it is the phenomenally successful, high-yielding Pinot Grigio first and foremost, but also Merlot, Cabernet Sauvignon, Sauvignon Blanc, and, of course, most recently, Prosecco, which defines the viticultural landscape. 
27 varieties in half a hectare
The first vineyard we visited was in Friuli and was planted in 1896 by the Zani family, who are still the owners tending it today. The half-hectare (1.2 acres) Vigneto Storico is a field blend with at least 27 varieties that have so far been identified, including Merlot, Cabernet Sauvignon, Carmenère, Friulano, Verduzzo, Refosco del Peduncolo Rosso as well as rarer varieties, such as Volpea del Panonia, Picolit Nero, Spaccabotti (barrel buster?), and the American hybrid Isabella.
One variety, however, is unique to this vineyard and since the 1970s it has been propagated and planted throughout the village. This variety was previously known as Refosco Nostrano even though it is unrelated to any other Refosco. Now it is called Refosco di Faedis and cultivated by 22 families in Faedis. Since 2011 Refosco di Faedis DOC has its own denomination and is a subzone of Friuli Colli Orientali. 
Professor Carlo Petrussi from nearby Cividale Del Friuli accompanied us on our visit to the Vigneto Storico and told us its story which he has been unravelling since he first learned about this vineyard's existence thirty years ago from one of his students, the present owner, Claudio Zani. The vineyard is a relic from the earliest days of vine grafting, a practice introduced only after the phylloxera louse killed off all the older vineyards. This therefore would have been an experimental vineyard when it was planted.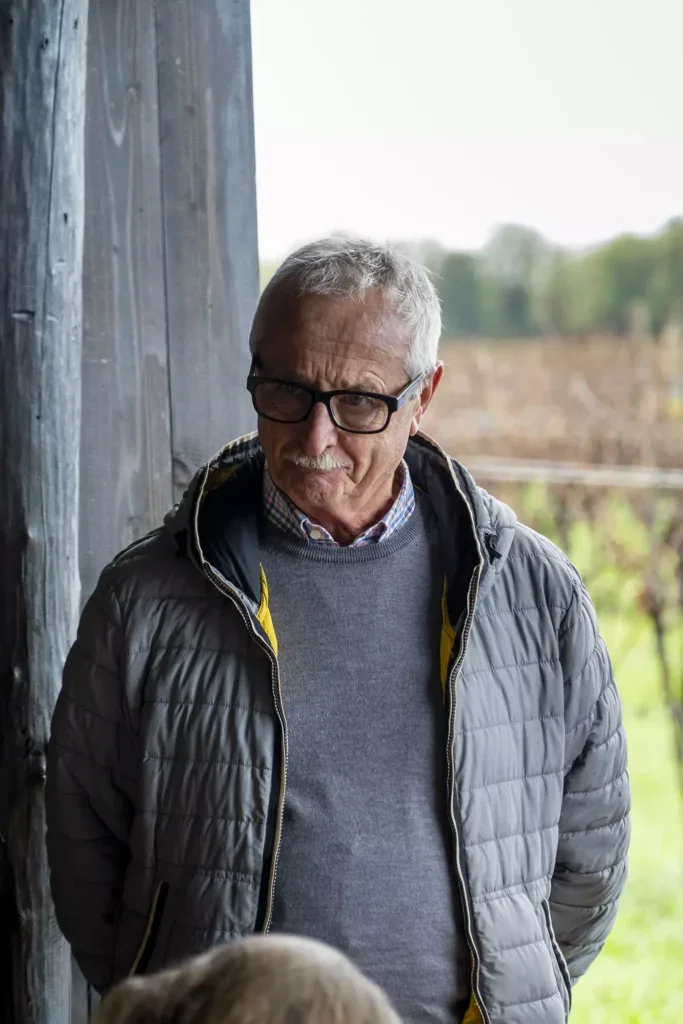 The vines are grafted on a hybrid variety that was used for wine production at the time, not one developed to be used as a rootstock. Thanks to the skill of the vine growers of those times, and their sensitive viticultural practices that worked along with nature instead of being at odds with it, and the respect or at least tolerance this vineyard's owners have had for its peculiarities over all these years, the Vigneto Storico has survived as an invaluable window to the past as well as a treasured repository of genetic material that otherwise would have been lost. 
Professor Petrussi explained that the skilled peasant farmers, who instead of being paid for their work would keep half of what they produced (the "mezzadria" or sharecropping system was abolished in Italy in 1964), had a profound understanding of what was once called "husbandry" of the land, and a deep knowledge of plants, not just vines but all plants, including trees and fruit trees, weeds, grasses, and funghi, which is now being lost as the old generation dies. The vines in the "Vigneto Storico" are planted on raised mounds, created by hand, conserving the topsoil and facilitating drainage. The traditional vine training systems respected the morphology of the vines, allowing for twisting and sprawling. These vines have thus grown old in accordance with their natural growth patterns, which would not be allowed in a modern vineyard. 
A mania for standardization
Modern viticulture instead has a mania for standardization that is anathema to nature. With their rigid, shorn canopies and plucked leaves, modern vines march in unison like rows of soldiers on parade and, likewise, the expectation is that they will be torn out and replaced by the time they are 30 years old. In the past, however, and still now in the great vineyards, the value of old vines is recognised. Not by chance Arnaud Ente, just to give one good example, credits his wondrous 19th century vines in the Meursault monopole La Sève du Clos for what he considers to be his best cuvée.
The term vielles vignes is commonly used on Burgundy labels and elsewhere, and it is well understood that old vines produce better wine, but there is no legal definition of how old vines must be to merit the designation. Since there is no fool proof way to determine how old a vine is, the use of the term cannot be easily regulated.
The production of Refosco di Faedis is about 15,000 bottles a year. These are simple, typical country wines that are quite delicious. Aged in stainless steel for 12 months, the 2020 Refosco de Faedis (white label) is light bodied with pronounced acidity and light but firm tannins and it tastes like wild blueberry and damson with a hint of pinecones. We tasted two vintages of the Riserva (black label) that is aged 24 months in 10 hl barrels. The 2016 was also light bodied and had notes of myrtle, pomegranate, and a salty, smoky, meaty hint of prosciutto crudo. The 2015 also has a smoky note with bright tones of violet, sour plum, and savory, spicy radicchio. Refosco di Faedis, however, is virtually unknown. At the time of writing, these wines are not imported to the UK, nor the USA, nor anywhere else, and are only available direct from the producer. 
Villa Bogdano: Vines from 1880
The other vineyard we visited was at the Villa Bogdano, whose owner, Domenico Veronese, sponsored the OVC field trip. The estate is near the ancient mill town of Portogruaro, in what is now part of the Veneto, but was historically considered both Eastern Venice and Western Friuli, connected by rivers and canals to the Venice lagoon, on the border between land and sea as well as regions. This old vineyard was essentially just a single row of vines on a 103ha (255 acres) estate which lies in the parallel between two Ancient Roman roads—the Via Annia and the Via Postumia.
The row of vines dates back to 1880 and is trained in the Cassone Padovano system that was once typical but now is thought to be extinct except for these vines. We were told that this training system was developed for this particular variety because it controls its high vigour but also allows the vine to grow over time and continue to be productive for over a hundred years, and perhaps indefinitely, since these vines are still producing high quality fruit and yields equivalent to 40hl/ha. Villa Bogdano has 18ha (44 acres) of other old vines as well, but none as old or interesting as these.
The grape variety in the 1880 row of vines is Friulano, which in France is called Sauvignonasse. It was imported from Bordeaux during the time of the Austrian Hapsburgs, which was when this row of vines at Villa Bogdano was planted.
In its adopted home Sauvignonasse became very popular. By the late 20th century it was the most widely planted white variety in northeast Italy whereas, by contrast, in Bordeaux, which produces far less white wine than it once did, it was forgotten and abandoned. In Italy this dry, fruity white wine was known as Tokaj, then Tocai, then Tocai Friulano, and now Friulano. Perhaps its popularity was thanks to its former fanciful and evocative name, which had to be changed, however, when it was decided that it infringed on the rights of Hungarian Tokaji, a wine with a much older history, but which is not a grape variety, but a blend of Hungarian varieties. 
After its name change Friulano declined from being the most planted grape variety in the region to now around 7 percent of vineyard plantings according to the regional data. Fashions change. Pinot Grigio and Prosecco are today's market leaders and many ordinary, local consumers do not even realise that what is now called Friulano is the same wine as the old Tocai.
And another thing most ordinary consumers do not know, nor any of the wine professionals travelling on the OVC field trip knew, is that wines made from Friulano not only cannot be called Tocai but also cannot be called Friulano if they are from the Veneto because that name can only be used for wines from Friuli. In Slovenia Friulano is called Jakot which is Tokaj spelled backwards, but in the Veneto where wine made from Friulano can play a part in certain regional blends, on its own it must be sold as Tai IGT or Lison DOCG, a denomination which includes both Friuli and the Veneto. Villa Bogdano is very close to the hamlet of Lison and uses that denomination for its old vine Friulano wine.
First it was Pinot Grigio and now the Prosecco industry that has revived the flagging fortunes of the Veneto hinterlands and thanks to these gentle, friendly bubbles viticulture has exploded and is a thriving industry. However, there is always the possibility, which is more like a certainty, that the fashion will change again and then what will happen?
Old vines: A sustainable future
The ever-expanding, ever-higher-yielding Prosecco vineyards are not a lasting, sustainable proposition. Professor Mario Fregoni, who has acted as a consultant for Villa Bogdano, believes that to save viticulture for the long term, ungrafted Vitis vinifera must be cultivated because it is more resilient to disease. He also believes Vitis vinifera can be resistant to phylloxera in vineyards that are flooded annually for a period of 40 days.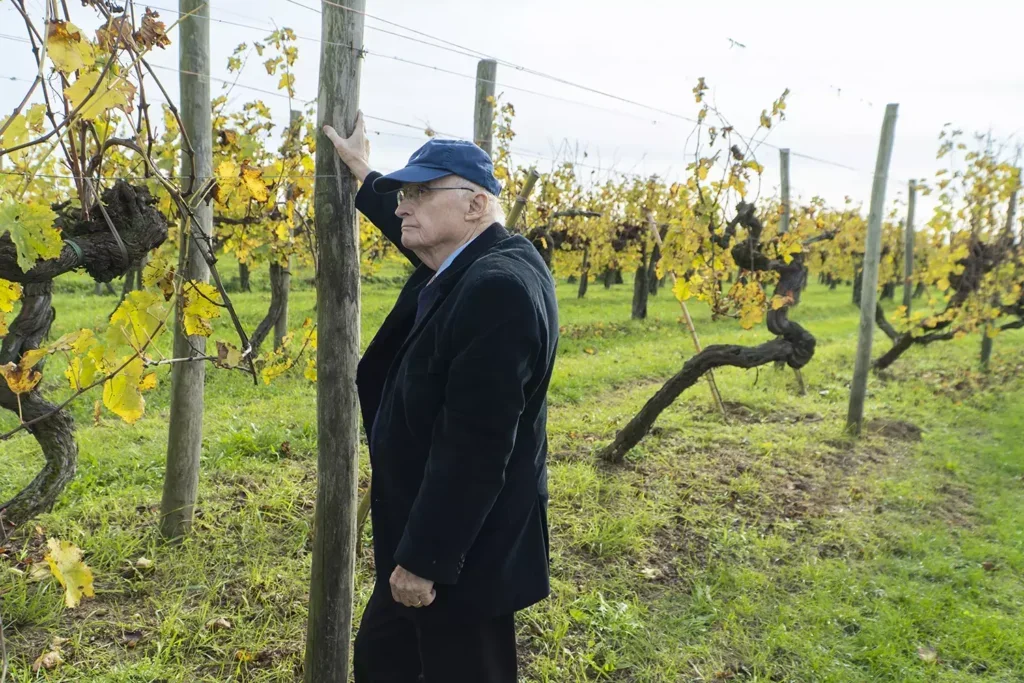 According to Professor Fregoni, ungrafted vines produce finer wines, have better natural defences against disease of all kinds, and can live much longer than grafted vines because they are also better adapted to withstanding drought, salinity, and other challenges. Professor Fregoni believes that Villa Bogdano, located on the low plains, is the perfect place to try out this theory, although he acknowledges it would be an expensive project.
Old vines, according to the Old Vine Conference, are vines over 30 years old, although many producers think vines only start to be "old" when they are 50 or 60 years old. For anyone who loves vineyards, there can be nothing more awe-inspiring than old vines. Their aesthetic beauty, the infinite romance, their living soul, and the way in which they embody the history of a certain place, connecting the present day to the past and recalling a different kind of beauty and harder, more elemental sentiments of the past that are otherwise now forgotten and lost in time—all that is why old vines are arguably a pre-requisite for a truly great wine.
Well-tended, they are almost eternal and indestructible monuments of terroir—until one day they are not there anymore because someone who does not appreciate their value has ripped them out of the soil to plant Glera or Cabernet Sauvignon.
As Helen Keller once wrote, the best and most beautiful things in the world cannot be seen or even touched but are just felt in the heart. Although wine is primarily tactile, sensual, and physical, and therefore perhaps a fleeting and trivial experience, some wines make a metaphysical claim to being greater than the sum of their parts. In the realm between the material and the transcendental, there are wines that not only engage the senses, but also the intellect, the heart, and the soul. These wines are those which can create an everlasting, living memory and which deserve a place in our hearts.
Old Vine Hero Award launches with call for entries