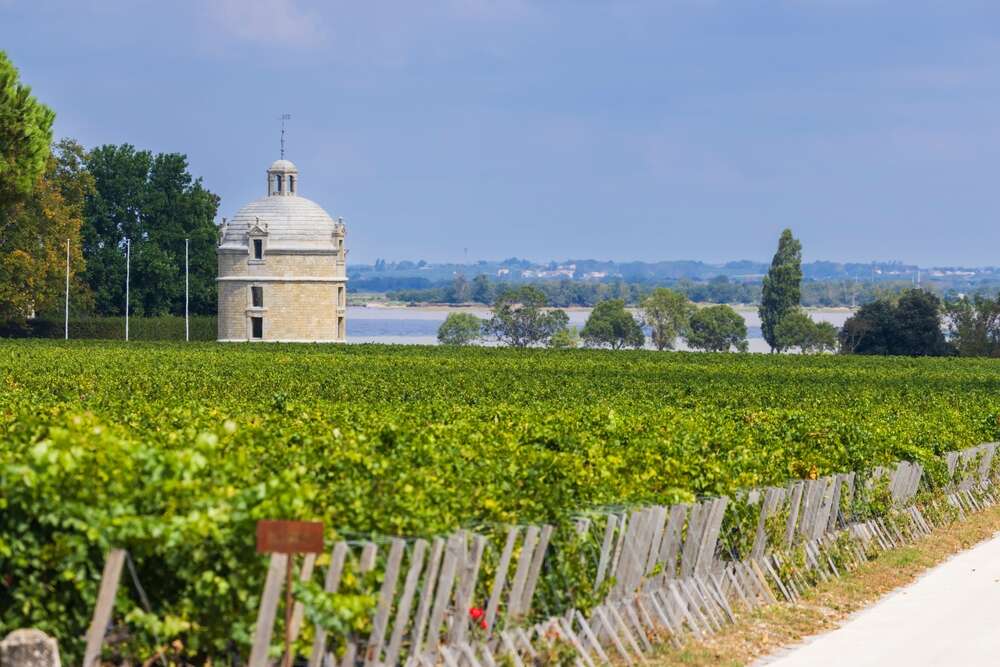 As Bordeaux gears up for the 2022 en primeur campaign, we are posting online for the first time some of our favorite pieces on the region, its producers, and their wines from past issues of The World of Fine Wine. First published in WFW72 in June, 2021, today's post by Brian St Pierre is a review of one of the best recent books on the region: On Bordeaux: Tales of the Unexpected from the World's Greatest Wine Region.
There might be some dissenters —perhaps a few Burgundians, possibly some recalcitrant Californians, for example—who'd take exception to the apparent triumphalism in the subtitle of this collection, at least until Dame History intrudes and casually name-drops Eleanor of Aquitaine, whose wedding dowry to Henry Plantagenet, the future king of England, in the mid-12th century included the vineyards of Bordeaux. Her delighted new husband made the wine a staple at the royal court, as well as a considerable comfort to the royal exchequer. It would be another 200 years until Tuscan nobles began swapping their wine for English wool, 600 until Padre Junipero Serra made California a home for Vitis vinifera grapes, and another century further till Jacob's Creek was transformed from an unnamed tributary. As notable wine-bibber Horace Rumpole of the Old Bailey would surely advise a jury, "Point taken, case closed."
The kicker, of course, is the way the subtitle's "unexpected" sidles in; it's not always easy to undertake a journey with what's sometimes been seen as debatable road maps, and Dame History has also been known to be content sitting comfortably on the sidelines, happily being more of an amiable scold than an impartial judge. As Stendahl, who'd fallen seriously in love with the wine, wrote wistfully 180 years ago in Travels in the South of France (sadly, not included here), "It is no small matter getting to know the wines of Bordeaux."
This anthology is a generous helping to ease the way, a mosaic of narratives, mostly from a contemporary vantage, arranged generally by themes, such as history (from several angles, obviously), dining, scandals and frauds, rivalries, war and revolution, viticulture, and of course an appreciation of the topography at the top of the wine world's best-known hierarchy, the 1855 Bordeaux classification of the Médoc, by some of the wine world's best writers. As Jane Anson notes early on, Bordeaux is "both resilient and fallible," but it may be a pleasant surprise to some to discover that it can also be quite entertaining—in a variety of ways.
Rivalries and scandals
In "The Rivals" section, for example, the late Steven Spurrier heads straight for the oldest ongoing rivalry, Bordeaux versus Burgundy. "Only the very partisan would be able to give you a straight answer to this question," he writes, and then proceeds to demonstrate why, partly by losing a series of well-described bets on both sides of the issue, and partly with a pile-up of quips and anecdotage. A château owner, told that Burgundy appeals to emotion rather than intellect, ripostes that this means, evidently, "One does not need to be very clever to like Burgundy"; and at a dinner at another château, a mischievous owner slips an older Burgundy in among the clarets tasted blind, a wine that delights his illustrious neighbors until the deception is revealed: "The guests were not amused at this, and the wine stayed in their glasses." Exploring other rivalries, Edith Somerville and Martin Ross, authors of the Irish RM novels, tour Lafite and Mouton Rothschild, wondering about the latter's name—it would be neither kind nor clever to call a new house in Ireland Pig Robinson, they note waspishly—and are given exhaustively informative tours of both places, which they liken to "beginning again on roast beef after desserts […] a crossfire of what might be called grape-shot"—not a bad summary at all of some wine tours.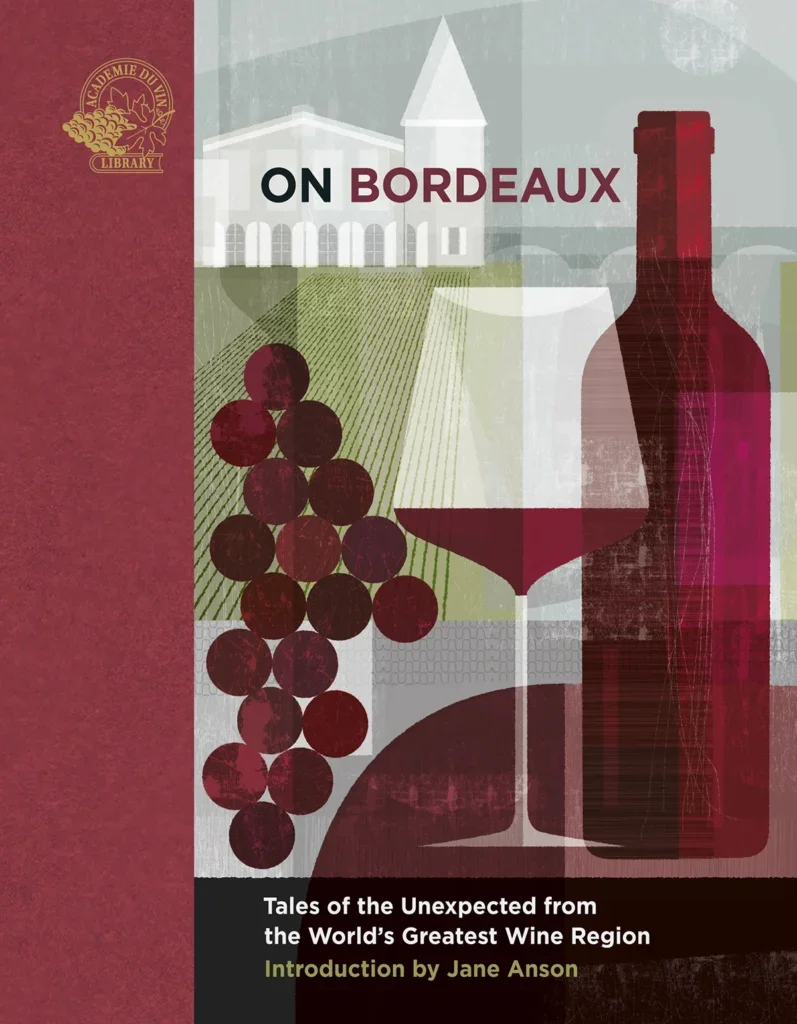 "Scandals" features two articles by the late Nicholas Faith, whose forensic glee at turning over mossy rocks and poking suspicious nests was always welcome tonic in the ruck of vinous myth-making. His examination of "The Phylloxera Predicament" is fascinating, with some startling revelations and new aspects of what always seemed to be a settled story, while his dissection of the misdirection and sleight of hand of the notorious Cruse scandal is a slyly amusing detective story. On the other hand, Cyrus Redding's tales of offhand, almost casual "bolstering" of Bordeaux for the English market borders on deadpan comedy, while "A Recipe for Fake Lafite" is a cynical snapshot. (An infusion of almond shells is apparently a key ingredient, though Roussillon was preferred as the base wine, rather than any from Spain, Portugal, or Italy, which was normally used only for fake Bordeaux ordinaire.)
Those are some choice diversions and savories, and there are several more—from the wartime occupation, to fine dining, to listings of the other Bordeaux classifications—but what makes this blend such a sumptuous banquet is the structure, complexity, and often curious history of Bordeaux itself, in what eventually feels like an inevitable progression, and not just because it's the largest fine-wine region in the world, whose top wines, as Michael Broadbent MW noted, set the standards. It also provides a prismatic view of how the proprietors of its châteaux have, by and large, been idiosyncratic perfectionists—or at least thought so, strutting and fretting their hours in the spotlight, always at center stage in their own show, sometimes making things happen despite themselves.
Working on so many levels
It's a panorama that has attracted some of the best writers, and one of the best ways to follow the sometimes zigzag narrative line is to simply fall in behind them as they stroll; knowing the destination doesn't diminish the journey, as they demonstrate. Many of the revelations are a nice bonus as well.
Edmund Penning-Rowsell's brisk historical survey shows how marketing to England was the shrewdest solution to a surprising lack of much demand in the domestic market, with tactics that still apply today, while Giles MacDonogh surgically strips away the romance from the often ruthless ploys of some of the Irish expatriate "Wild Geese," and Cyril Ray's analysis of the 1855 Classification is a jaunty look at how the unintended consequences of a mix of one-upmanship, confusion, and stubbornness somehow combined with enough mercantile common sense to create a workable system. Alongside that, Jane Anson's account of the rearrangements caused by the French Revolution (not only on the guillotine in Place Dauphine but in the ownerships of vineyards and châteaux) seems almost quietly bureaucratic.
Of all the signposts on this journey, the châteaux are of course the most familiar; those at the top are encountered often and from various directions—like roundabouts in British suburbs—but nine get their own profiles, from different approaches. Among the most readable: Cyril Ray gives us two portraits, one of Eric de Rothschild at Lafite, and another of the wines of Mouton, each amiable but artfully incisive, while Penning-Rowsell is appreciative but judicious about Cheval Blanc, and Nicholas Faith ponders the "enigma" of Margaux's flavors. Two accounts rise well above reportage: Gerald Asher's full-bodied and eloquent recounting of Haut-Brion's very long-standing and respectful weave of vineyards and winemaking, and Hugh Johnson's memories of Latour, which he joined and helped restore to some of its former glories, until its sale to a clueless American distiller, followed by its subsequent rescue by billionaire François Pinault.
It's not all atmosphere, grandeur, and commerce. We also get literally down to earth (but unencumbered by any tedious dwelling on terroir) with a few cautionary tales of the effects of climate change and sustainability, and are then uplifted by Margaret Rand's illuminating visit with a wryly good-natured champion pruner, who shows and tells just how and why good wine can indeed be "made in the vineyard."
This aggregation is nearly the literary equivalent of the abundance of en primeur week, though with the saving grace of being able to pause often enough to stay oriented and savor most of the offerings. In the end, poor smitten Stendahl was right, it is no small matter, but as Michael Broadbent once wrote, "Claret aids the digestion, calms the soul, stimulates civilized conversation. Claret works on so many levels, appealing to both intellect and the senses. What more can one want?"
Indeed. Point taken, yet again.
On Bordeaux: Tales of the Unexpected from the World's Greatest Wine Region
Edited by Susan Keevil
Published by Académie du Vin Library
288 pages; £30; from academieduvin.com