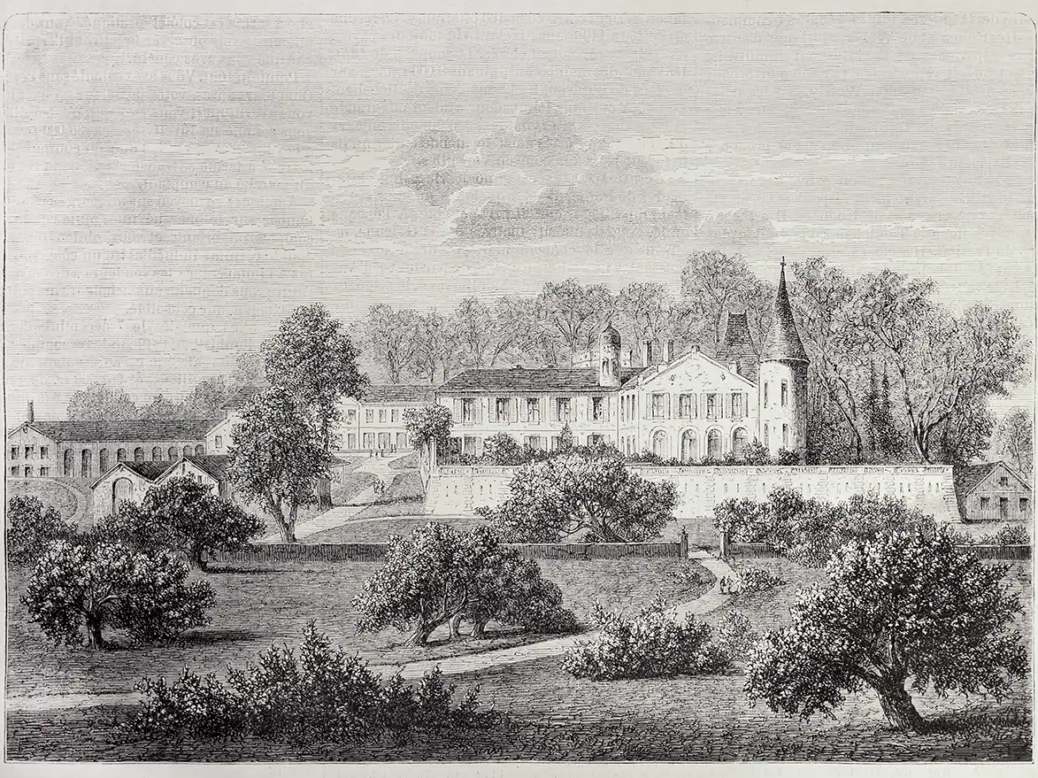 Neal Martin's unconventional approach is well-suited to this comprehensive guide to Bordeaux vintages and their cultural context, says Raymond Blake.
Back-cover blurbs are usually long on hyperbole but short on accurate descriptions of a book's contents. They make clickbait promises that cannot be kept, leaving readers disgruntled and feeling they have been sold short. That is not the case here: "The Complete Bordeaux Vintage Guide offers a personal, irreverent take on the traditional wine handbook, with notes on not just the growing season, harvests, and wines themselves but also cultural phenomena encapsulating the spirit of the time, as well as the world into which the vintage was born."
Those few sentences are commendably accurate; indeed, without that "irreverent take," this compendium of vintages that stretches from the 19th to the 21st century might otherwise be consigned to the worthy-but-dull pigeonhole, never to be retrieved. On the contrary, this book is destined to become an indispensable Bordeaux reference for everyone from scholar to occasional imbiber, as well as wine anoraks such as this reviewer. And that is thanks largely to Neal Martin's engaging style, which makes light of the extraordinary effort that has gone into this book. It is a mighty tome, the result of much "heavy lifting," and it is barely an exaggeration to say that every page has some compelling detail on it. Endless casual browsing beckons for those with pub-quiz minds—leading to plenty of I-didn't-know-that revelations, each of which prompts further leafing through the 500-plus pages in search of more esoteric nuggets. My copy will be well thumbed over the coming years.
Martin is probably at his best when describing the low points, the vintages that usually escape mention as we rush on to read about—and drink if extremely lucky—the peaks of sensual pleasure afforded by the 1929s, the 1945s, the 1959s, and others of that ilk. The swinging 60s, notwithstanding 1961 and a couple of others, didn't swing in Bordeaux: "Mother Nature […] unleashed growing seasons so miserable that many châteaux declined to release any Grand Vin in 1963, 1965, and 1968. You could say that when a Bordeaux vintage was bad in the sixties it was dire. Even the once-mighty Château Margaux was forced to put out a declassified multi-vintage, something scarcely believable today." Martin's dexterous pen charts a race to the bottom like no other: "Nineteen sixty-three is like that embarrassing uncle you try to keep away from family gatherings. Bring a 1963 claret to dinner and you are unlikely to be invited back. […] Nineteen sixty-five fights it out with 1963 for the ignominious title of 'worst vintage of the sixties' […]. The 1968 vintage is an also-ran year forgotten by even the most ardent Bordeaux lovers."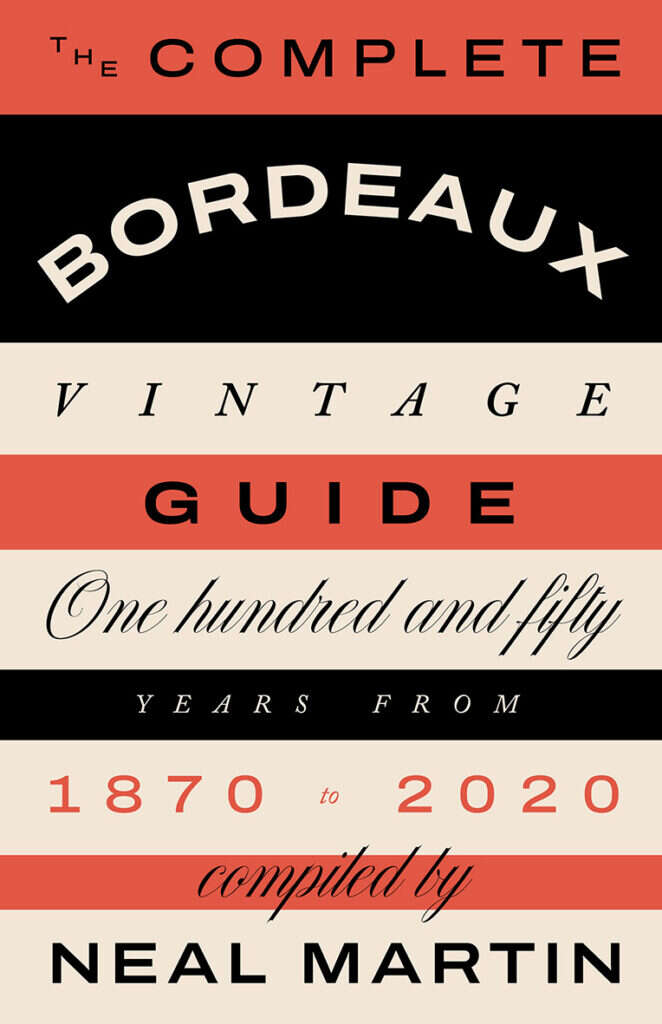 Reading such assessments makes a refreshing change from endless gush about celebrated vintages, especially today when every decade seems to boast at least three years hailed as "vintage of the century." Equally refreshing is the lack of any forelock tugging when referencing the first growths: "The 1990 Latour is one I have tasted a dozen or so times and you never know what to expect. It's like Russian roulette, without such dire consequences. Some have a crystalline purity that easily surpasses the 1989 and others feel muddled, knocked off course by Brettanomyces. […] The 1990 Lafite Rothschild has never really thrilled and I placed it between the 1989 and the 1988 at the château's 150-year anniversary tasting. One infamous slipped catch is the 1990 Mouton Rothschild. Justifiably criticized by Robert Parker […]."
Notwithstanding his facility for calling out underperforming wines and for capturing the dismal delights of poor vintages, Martin can also let rip when his palate is enchanted by a supremely good wine. Of the thousands he has tasted, does one lord it over all others? The answer is Château Lafite Rothschild 1870: "Without exaggeration, it stands imperiously above every other Bordeaux I have ever encountered—even the mighty 1945 Mouton Rothschild and 1961 Latour must kowtow in its presence. It was so intense and ineffably complex on the nose, astounding in terms of precision and grandeur, a multi-dimensional behemoth undimmed by time."
Fortuitously, 1870 also provides Martin with two significant "cultural phenomena encapsulating the spirit of the time"—the Franco-Prussian war and the first performance of Wagner's Die Walküre. The former ended in humiliating defeat for France and may have been responsible for a less than vigorous response to the threat of phylloxera; the latter enjoys recognition far beyond the opera house thanks to the stirring "Ride of the Valkyries," made famous by its use in Francis Ford Coppola's Apocalypse Now.
Cultural differences
The cultural phenomena greatly enhance this book's appeal, for apart from being interesting in their own right, they set the vintages in context, connecting them to the years that begat them, anchoring them to the world beyond that of wine. Apart from a dozen or so of the earliest vintages, they follow a set pattern, spread across three categories: event, music, and film. Under the first heading, historic world events such as the outbreak of two world wars are predictable inclusions. Some others still have the power to shock, such as the assassination of John F Kennedy and the terrorist attacks on the twin towers. Events such as these remain so vivid that they distract from the vintage being discussed, which is no harm in the case of 1963. It is more fun to look beyond the obvious and muse on happenings such as the first bottling of Coca-Cola in 1894, the launch of Chanel No.5 in 1921, and the disruption of the Miss World beauty pageant by feminists in 1970. The choice of the latter throws up a purely personal quibble, however, for I turned to that page fully expecting to see Brazil's triumph in the FIFA World Cup getting top billing. The team of "strolling geniuses" led by the incomparable Pelé was nowhere to be found.
Every reader will have similar moments, raising eyebrows and harrumphing at this inclusion or that omission, particularly in the second two categories, music and film. The only omission I found perplexing in the music category was The Police's "Message in a Bottle"—or was that too obvious a choice? It could even have been used as the book's subtitle. While the vintages, the wines, and the commentary on each decade remain front and center, forming the meat and substance of this book, the cultural phenomena play an Oscar-winning best-supporting role and set it apart from similar works. And the whole lot is refracted through Martin's fertile imagination by way of frequently wry and sardonic commentary, interesting asides and subtle quips. I found myself engaging in endless phantom debates with him about this choice or that, though delighted that my own choice of most-historic-event-ever also got the nod from him: the 1969 moon landing when Neil Armstrong and Edwin "Buzz" Aldrin walked on the lunar surface. My friends and I celebrated that event precisely 40 years later with a bottle of 1969 Burgundy because, as Martin puts it, the decade ended in Bordeaux "with yet another forgettable vintage."
What's not to like? Physically, the appeal of this book is mixed. Each decade is introduced by several pages of interesting overview, rendered difficult to read as a result of the text being printed on pages colored a violent shade of red that might politely be described as "eye-tiring." Why make a book difficult to read? And the photographs are reproduced in a fashion that does them no favors. But it is still well worth the money—and it actually contains 151 vintages. I counted.
The Complete Bordeaux Vintage Guide: One Hundred and Fifty Years from 1870 to 2020
Neal Martin
Published by Hardie Grant, Quadrille
528 pages; $45 / £35