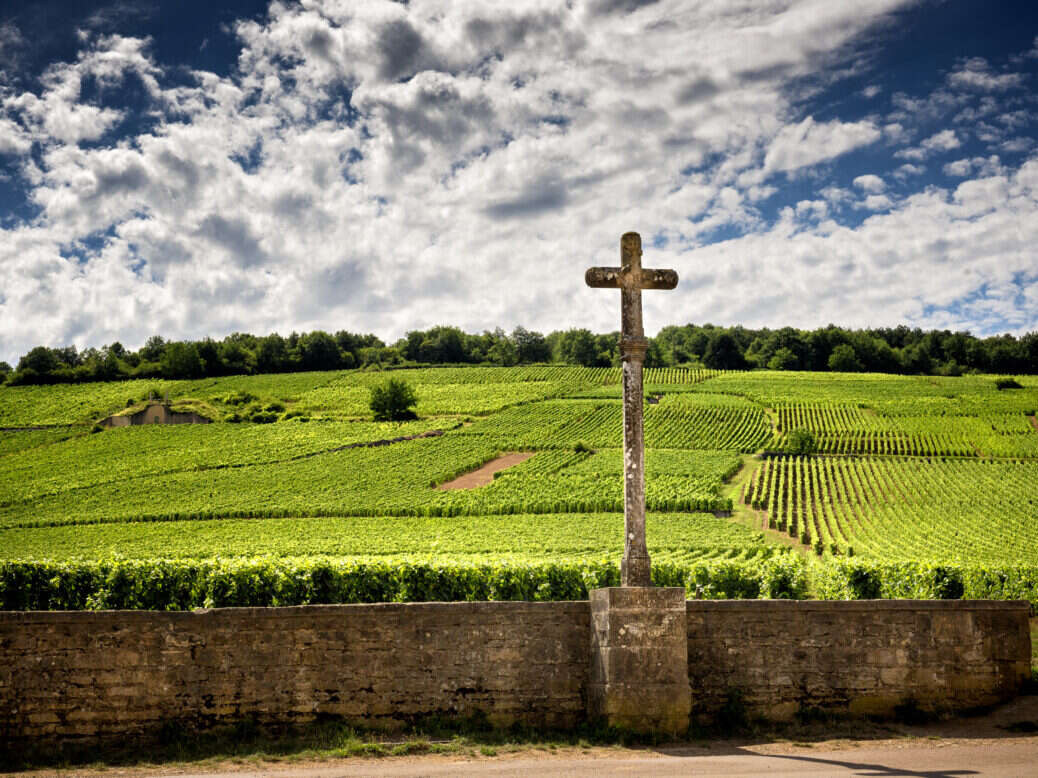 Over the past year, WFW has published hundreds of our writers' notes and scores on the wines of Burgundy. Here we pick out some of 2022's Burgundy highlights.
2019 Domaine de la Romanée-Conti: Extraordinary wines from an extraordinary vintage
At the beginning of the year, Michael Schuster had the good fortune to taste the latest releases from Domaine de La Romanée-Conti. It would be fair to say he was not disappointed.
"Because of their textural tannic finesse, these wines will doubtless be accessible early on, but that would be a great pity, for they deserve decades of slumber to develop their majestic potential," Schuster said.
"And with bottle age I imagine they will harden before they soften again. The 2019s are a most particular style and expression of the Domaine's vineyards: density and mass, yet without being in any way 'weighty' and, while all clearly marked by the year's exceptional style, remaining expressive of their individual climats.
"They are extraordinary wines—out of the ordinary in the most literal sense of the word. With the sole exception of 2016, it is the most extraordinary vintage I can recall tasting over the past 20 years."
Domaine de la Romanée-Conti Romanée-Conti Grand Cru, Burgundy 2019
(22.5hl/ha; 409 dozen; average 2010–17: 432; highest since 2009: 657 in 2014; 13.5% ABV)
Michael Schuster | Dark red; dense and tight and closed, but with the characteristic subtlety and glass-filling presence if not, as yet, its frequently exotic "perfume." Whole-bunch herbal and pepper-tinged, very persistent and expansive in the glass. To taste, there is a balance that is, on the one hand, very rich but with a beautifully integrated defining acidity and an exceptional, taffeta-fine tannin.
Deep, sweet, almost succulent in the group, with both enormous depth and a remarkable ethereal quality, too—effortlessly long and beautifully defined across the palate, scented, fruit-fine, delicately spiced. An RC of exceptional depth and fruit concentration but with all the usual subtly haunting fragrance behind. So long in taste, so long in farewell.
An extraordinary Romanée-Conti because of its unusual density of fruit, complementing the characteristic abundance of scent and apparent delicacy. A sort of magnified expression of this great vineyard, as a result of the fruit-packed singularity of the vintage at the Domaine. Absolutely glorious wine. If you should be so lucky as to own any, leave at least two decades before broaching. 2040–60+. | 98–99
Domaine de l'Arlot: Celebrating Géraldine's first five years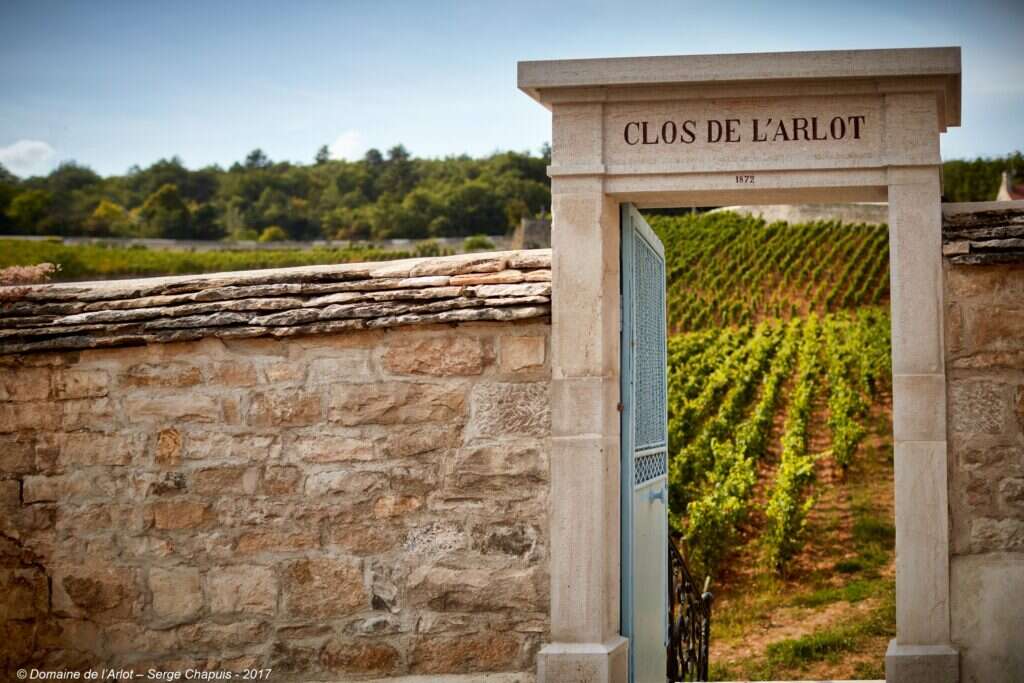 Sarah Marsh MW was similarly impressed by a vertical tasting of the five vintages made by Géraldine Godot for Domaine de l'Arlot since she took over the winemaking at the AXA Millésimes-owned estate in 2015.
Marsh was particularly taken by the 2019 vintage of the Domaine's Romanée St-Vivant Grand Cru. "Romanée-St-Vivant is one of the great vineyards in Burgundy, among the finest grands crus and the most refined within Vosne-Romanée," Marsh says.
"There are grands crus with grander architecture, scope, and richness, and others that are steely and restrained, but none is more captivating than Romanée-St-Vivant, which is a gracious and beautiful wine, with a fluid satin, ribbon-like texture, great intensity, and an exquisitely piercing finish.
"Domaine de l'Arlot's parcel, which is on a deep layer of clay and limestone, produces between three and four barrels. This is fermented in a specially commissioned wooden vat. When making small quantities, controlling a steady temperature is always more difficult, and the oak vat is useful for its thermal inertia."
Domaine de l'Arlot Romanée St-Vivant Grand Cru, Burgundy 2019
This is a super-seductive wine, with such an alluring, sweet aroma. Pure, vivid, and superbly intense. The perfumed fruit is entwined with crystal-clear freshness, and it carries on and on, with a sustained and fine vibration. 2029–40+. | 98–99
The joyous wines of 2020 Burgundy
"Classic Burgundy from an extreme season," said Marsh of the 2020 vintage, which she reviewed in detail in WFW75.
"Who would have thought the hot and dry summer, in which many completed the entire harvest in August, could possibly produce such a fresh and energetic style? (But the vintage is more consistent for white than for red.) These are joyous wines. Wines you want to dive into and drink. At the top end, serious wines, keepers. And best of all, in white and many a red, it's Burgundy with a delightful translucency to terroir."
Among her picks of the vintage: a white from Domaine des Comtes Lafon and a red from Domaine Armand Rousseau.
Domaine Armand Rousseau Chambertin Grand Cru, Burgundy 2020
Sarah Marsh MW | Compact and channeled. Powerful and layered but so focused and reserved as well. The finish goes on and on. Blimey, what a fab finish. 2030–40+. | 99–100
Domaine des Comtes Lafon Le Montrachet Grand Cru, Burgundy 2018
Sarah Marsh MW | Focus and channeled power. Battened down. It's all on the epic finish for now. 2030–40. | 99–100
One hundred years of Joseph Drouhin Clos des Mouches
Also in WFW75, Simon Field MW enjoyed a mini-vertical to mark the 100th anniversary of Clos des Mouches, the Beaune premier cru that is very close to the Drouhin family's hearts, and, as Field says, has "one of the most distinctive names in the world of fine wine."
"Mouches, of course, means flies, a word not normally associated with pleasure; think Golding and Sartre and unavoidable associations of pestilence and decay.
"In French vernacular, however, mouches à miel were and are honeybees, monastic workers, and it is a natural Aesopian benevolence that has been etched into the nomenclature of the site and wine alike. Maurice Drouhin's famously naive label lives on, the only solo voice in an otherwise strictly homogenous canon."
Joseph Drouhin Beaune Premier Cru Clos des Mouches Blanc, Burgundy 2018
Simon Field MW | Soft lemon-gold, shimmering. A nose of acacia, verbena, and wild honey, opening up with notes of hazelnut, tarte tatin, and, with a little more aeration, white truffle, nutmeg, and, appropriately enough, beeswax. Complex, in other words, the complexity developing with symphonic grace on the palate, which is, as usual, wonderfully harmonious and complete. | 94
2018 Burgundy: Patchy with a chance of wonders
According to our introduction to an extensive tasting of the vintage,"variable but often wonderful wines" were produced in a "very hot" year in Burgundy in 2018.
That was the collective verdict of the group of shippers and merchants who traveled to Hameau de Barboron in the forests behind Savigny-lès-Beaune. Led by Jasper Morris MW, the group comprised Adam Bruntlett, Giles Burke-Gaffney, Jason Haynes, Matthew Hemming MW, Neal Martin, Christopher Moestue, Toby Morrhall, Robbie Toothill, Linden Wilkie (reds only) and Neil Beckett.
The wines, almost all at premier or grand cru level, were served single-blind, tasters knowing the village and sometimes the vineyard but not the producer, with each flight focused on a single cru or comparable vineyards within the same village. Among the scores of wines tasted, Comte Liger-Belair's La Romanée Grand Cru was unanimously admired, not least by Morris.
Domaine Comte Liger-Belair La Romanée, Vosne-Romanée, Burgundy 2018
Jasper Morris MW | Bright purple without being too saturated. Very young and fresh fruit. Exceptionally backward and classically noble. Precision, purity, evidently plenty of new oak but that is totally irrelevant here. Disciplined; will become spectacular. La Romanée is clearly the standout wine of this tasting. | 99
In his last One Bottle column of 2021, Andrew Jefford was inspired by a wine from Château de la Tour "the only winery inside Clos Vougeot, its wine drawn from the largest holdings (5.48ha [14 acres], or around 400 barrels a year) of the grand cru. The building dates from 1890; before that, this room would have been air over vines. Eighteenth-century swallows would have swooped here in summer; 15th-century crows cawed their way through the still, frosty winter chill. The vines and their ancestors have stood for 800 or 900 years. This was a vineyard cleared, planted, and eventually walled by patient Cistercians, over the course of two centuries, from 1109."
Château de la Tour: A wine that almost seemed loving
Château de la Tour Clos-Vougeot Vieilles Vignes, Burgundy 2018
Andrew Jefford | The differences in season were there: 2019 zesty and bright yet still misty with youthful sweetness; 2017 aromatically allusive, a charmer, easier to read at present than its peers; 2016 as elegant and detailed as a book of hours, tight-stitched and pure; 2015 the biggest and densest of all, grand and yak-like, with a steam of fruit swirling from its nostrils.
But let's choose the 2018, since it was with that wine that I felt I might have seen what the distant Cistercians glimpsed when summer had been kind, what they took with them back to the cold cells of Cîteaux, and what later became so prized that even the Avignon popes wanted "Beaune" on their tables.
It was, in a way, an overture to the hills above and the land beyond: summer itself, in pasture and meadow, in bramble and stone, in spice and herb; a wine so joyous that it almost seemed loving.