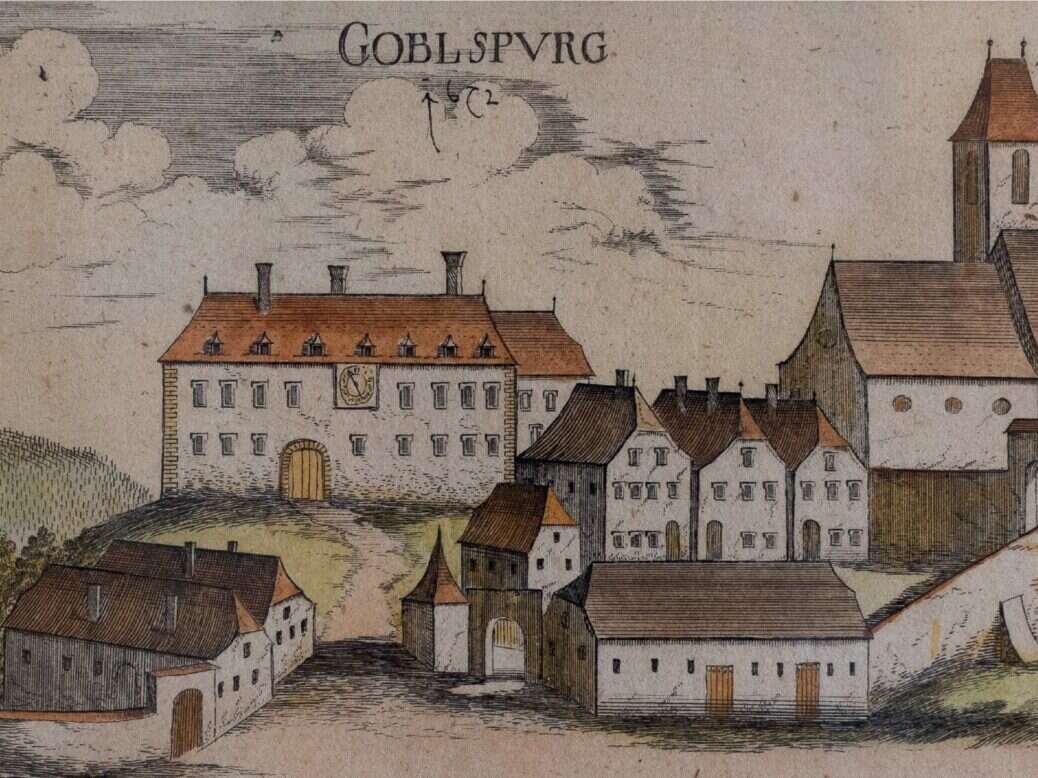 In the first installment of a two-part report on the latest releases from the great Austrian estate, Terry Theise engages with the red wines of Schloss Gobelsburg.
Schloss Gobelsburg sparkling and white wines: Splendor and trouble
A brief précis of what I mean by "tasting"
I do not intend this writing to tell you What. Wine. To. Buy. In the event it does that, it is inadvertent. Nor am I tempted to join the rather swollen stream of guides whose purpose is to issue ironclad evaluations from which you can decide what (or whether) to purchase. There's plenty of that, and much of it is done very well.
My task here, and with all of these reports, is to consider—and apologies if this sounds pompous—a phenomenology of tasting. In my view, the collision of a taster and her tasting object constitutes a narrative. If I am correct, these narratives are poorly served by the "Good fruit….fragrant….nice creamy texture….decent length…." vein of tasting notes. I respect them, mind you, but I see my work differently.
The way I see my work can appear self-indulgent. Guilty as charged! The question is whether the self being indulged is interesting enough to claim your attention. I hope that it is.
Tasting, for me, is a process of engagement with a flavor in its moment. It therefore needs to depict that "moment" and in order to do that it needs to describe a variety of contexts, that of the wine, that of the environment of tasting, and those of the impulses that arise.
The origin point is the way the wine tastes. That is less than concrete, though we may wish it were otherwise. Wines change according to the sequence in which they're tasted, and the glass being used, and the temperature (both of the wine and the place where it's tasted). So before I can say Here's how it tasted I need to establish Here's how it was while I tasted it.
I presume that wine exists in a nexus of emotion and beauty and imagination. In the process of describing and deconstructing and evaluating its flavors it sometimes suffices to stay within the wine as-such, and how it happens to have tasted.
But at other times a wine wriggles free of that stricture and starts to roam the world, and when that happens the narrative needs to ask, where is it going and what does it see? And finally, does this engender strong feeling? And if it does, is any good served by ignoring them?
The wine itself will tell me when I'm done with it. That's what usually happens. But some wines never feel finished, and when that happens all I can do is abandon the process, as no conclusion offers itself—or the bottle's empty!
I'll risk being pompous again. If the way I write about wines amounts to "literature," I'd be pleased. Tasting is important, and needs a literature beyond the quotidian functions of the usual tasting notes. "Wine writing" is pretty silly if you think about it. But writing about wine, or even about individual wines, is a worthwhile endeavor provided wine receives all the respect due to its amazing richness of context.
The question of whether I'm good at it is for you to determine. The question of whether it ought to be done that way—has been decided!
Schloss Gobelsburg: Late arrivals; insofar as these shipped last December and reached me two weeks ago.
We begin with a few reds in the "reserve" echelon. All tasted at 62ºC.
Schloss Gobelsburg 2018 Pinot Noir Reserve
Before I get into the wines, a not-surprising development. You'll see I was relatively tepid toward this and quite warm to its St-Laurent companion. This was true while tasting, and remained true when tasting again after a few days. But the two wines flip-flopped at the end, and especially at the table, where the PN began to shine and the SL acted brutish.
And so I repeat, with apologies, the bromide that wine is one way when it's being tasted and judged and another way – sometimes another way entirely—when it's being used.
Obviously this isn't the estate trying to glom on to a "trendy" grape variety; Pinot Noir has a long association with the Cistercians, who surely will have brought it to Austria with them. Vinification is traditional, aging is in local oak and filtration is "only slight."
Wood feels prominent, at least at first. I have the Spiegelau red-wine stem and the Jancis, from which the aroma is subtler and more fruit-driven. The palate, too, is substantially better, and I think I'll stay with this stem.
It's hard to know what is a reasonable expectation for Austrian PN. The Bründlmayer I wrote about last year was as refined and (in the best way) as "interior" as could be desired. But I've encountered such wines only sporadically.
This one, from the hot 2018 vintage, is expressive, a little incoherent, with a clamor and force that's maybe not supported by the mid-palate, but it's got loads of sweet fruit. Overloads perhaps. I suspect I'd have preferred the "regular" quality, though that's just conjecture.
Often PN will locate its mid palate richness with time and air, so I'll defer a final judgment until I've tasted it a few more times over a few more days. That said, this first-impression is valid and faithful to my feelings right now. And the fifth (and final) sip was the best one yet.
It became an accommodating and gracious companion, finally, with food, and I was sad to see it go.
Schloss Gobelsburg 2017 St-Laurent Reserve +
From the site Haide, a high-elevation wind-blessed site on tertiary gravel—St-Laurent needs air movement to counter its tendency to rot, as the clusters are tight and the grapes thin skinned. Michi Moosbrugger is a believer in this challenging variety, and one of the (very) few in the Kamptal who grows it. It's aged in 600-liter casks, again from local wood.
Its aromas are more fulfilled, complete and of-a-piece now, and the palate follows. This is bloody excellent wine, and "bloody" is apropos, as it has all the wonderful animality of SL without a scintilla of the reduction that can mar so many. It's earthy, sophisticated and gorgeous—all at once.
This time the Jancis exaggerates its typically smoky char, placing it front and center and making the wine less delicious. There's more umami and integration in the Spiegelau. Obviously this is a different variety (than PN) but my sense is, this wine grasps what the PN was struggling to reach. When SL is this good it is uniquely original and satisfying.
Put it this way: you'd drink the PN with eggplant you sautéed, and you'd drink the SL with eggplant you fire-roasted, or left on the grill a minute too long.
Coffee drinkers and people who like dark chocolate will be at home among these flavors, but I am no lover of either and I feel totally familiar with what's going on here. As always, SL is spherical (like PN) and a little charred (like Mourvèdre) and that call-response is singularly interesting and delightful. For a "rural" sort of wine, this has the smarts and grace of Gobelsburg's white wines at their typical best. And the right food will keep it singing its lusty heart out.
Schloss Gobelsburg 2016 Zweigelt Reserve
Also from the Haide, and also aged in 600-liter casks of local wood, this is mature enough to have shed nearly all its primary fruit. As that fruit is certainly the most enticing element of Zweigelt, what remains now?
It's claret-like, almost cedary; Weinviertel grower Hans Setzer's Zweigelt often shows this idiom also. If you toss fresh herbs into a hot skillet, an aroma arises that's sort of generally resinous, and this wine is certainly herbal—summer savory and marjoram—and also darkly floral, as though you'd warmed violets on a cedar plancha.
It is also…opaque is too strong; perhaps translucent or allusive. From the Riedel Chianti Classico it is quite inexpressive, albeit there's a general vinosity that doesn't offer any details. The Jancis curls it open but also reveals some tannin and a certain rusticity.
It's that rarest of creatures, a Zweigelt that needs time and should open up in perhaps another 3-4 years, when it will reach a decade. It's certainly earnest for Zweigelt, asking not for a pizza but for a roasted shoulder of lamb.
Or so it seems on day one.
Three days later the fragrances, while still dense, are much more expressive. There's also a newly arrived (and subtle) reduction to contend with. Michi Moosbrugger feels that Zweigelt is the victim of a vicious circle: because it is assumed to be trivial it is planted in mundane land, and because it's planted in mundane land it gives (mostly) mundane results.
This he seeks to remedy. "The more people claim that they never had a serious Zweigelt in their life, the more ambitious I get to prove the contrary, " he says.
Now admittedly, there are other ambitious Zweigelts in Austria, but very few in Lower Austria and even fewer in the Kamptal. It's worth asking, or wondering, what might the ceiling be for this unfortunately attractive variety?
This overachieving 2016 is a gesture in that direction. It mixes the blackberry side of Syrah with the sweet fruit of Cab Franc (minus the peppers) and has a berried quality like a mélange of rose hips and cassis. I think it is most viable today on day-3, actually, and we'll finish the wine with dinner tonight, and I say that because below all the richness there's a surmise of decadence that I don't want to let grow. It's more apparent from the Jancis, as is its precursor, a tasty smokiness.
I like the wine, and admire Michi's dogged commitment to raising the profile of the variety.