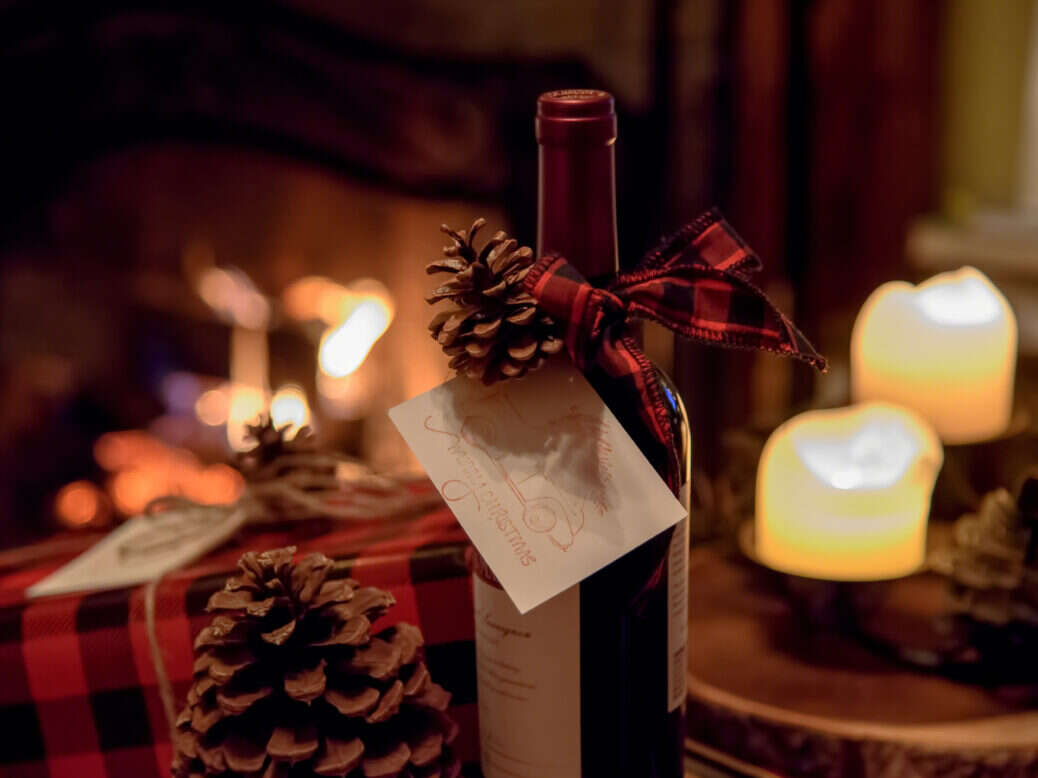 In a festive column, Stuart Walton looks back through history at the many ways in which wine has been used as a gift.
The Magi didn't bring wine. It would have spoiled. Had they known the extensive metaphorical use to which the Infant of Bethlehem would put it in his adulthood, they might have been guiltily conscious of the lack.
Even prudently using new skins for the new wine would not have saved it, over a journey of several months, from souring, or the skins themselves from rotting. Sour wine, as it turns out, will be the last thing he consumes, a moment of meager relief at his execution.
In many another context, wine is the pre-eminent gift. More than any other category of intoxicating drink, even at its roughest and readiest, it can be presumed to improve. It is an investment in future amity, future happiness. And it can also be a reaffirmation of hope or consolation in the present.
The English custom of giving Vintage Port at the baptism of a newborn, the wine coming to maturity just as the child does—at 21 years old, traditionally—is practically as old as Port itself, having arisen in the 18th century. Patience was all. If 21 years sounds more than enough, nobody had reckoned with the indolent sluggishness of the 1977 vintage. "On Henry's birth," we are told in Sylvia Townsend Warner's first novel, Lolly Willowes (1926), "Everard laid down twelve dozen of Port against his coming of age."
Only boys were treated to such extravagant beneficence. "Another twelve dozen of Port was laid down for James, and there it seemed likely the matter would end."
When their younger sister, Laura (Lolly) is born, there is no mention of Port. Out on a winter morning hunt, instead, her father cuts off the brush of a freshly killed vixen for her.
Sharing the gift of wine
Today, anybody arriving at a festive gathering bearing a gift of wine expects to be helping to drink it. The host who squirrels it away before offering you a glass of supermarket muck, even be it the first of many, stands revealed as an ill-bred scoundrel. If the wine has only just embarked on its journey to perfection, though, keeping it is precisely what you are inviting them to do. Its eventual broaching ought then to call back the fondest, perhaps sweetly smarting, memories of you.
There are settings, however, in which the opposite applies, where the comfort contained in a wine gift relieves the diabolical present of having to believe in an unimaginable brighter future.
During the Christmas truce along the western front in 1914, combatants on both sides famously agreed to stop firing on each other. They met in no-man's-land to exchange provisions and cigarettes, and on one occasion at least, play football. Two of the surviving British letters mention a German soldier giving them a bottle of wine, but not whether they drank it there and then.
Did it survive to be opened in some draughty parlor in Bishop's Stortford during the next shell-shocked furlough? Some of the French soldiers had Champagne but, already by the war's first winter, rather less inclination to share it with Germans.
Nothing says "Come on in!" to the arriving diplomatic legation quite like wine. Visiting envoys in 16th-century Venice were typically regaled with cuts of meat and the pick of the morning's fish catch, as well as confetti (sugared nuts and fruits) and a barrel of best Moscato, for beguiling the intervals between entertainments.
Sir John Merrick, British ambassador to Tsarist Russia, was furnished, on his progress to Moscow in 1614, with in excess of two litres of wines, mead and beer as a daily staple, his aides and retinue receiving proportionately smaller quantities as befitted their respective stations. Banquets with Russian officials proceeded rapidly to a congenial state of crapulence with numerous preliminary toasts, before the serious drinking began.
There is still great nervousness about the idea of taking or offering wine at a wake, and yet hardly any symbolic action more poignantly evoked and celebrated the life of the deceased than raising a glass—or pouring one on the ground—in their honor.
In much of southern Europe over the centuries, the officiating priest at a funeral was paid in wine, while Irish mourners would hardly have considered a wake a proper send-off without liberal provision of wine and beer to those paying their respects. This was less a case of drowning one's sorrows than of reassuring each other that life, as the departed would have wanted, goes on.
In my boyhood, I learned that Santa Claus was a drinker. On Christmas Eve every year, my father would set out a glass of Harvey's Bristol Cream Sherry for him, in gratitude for the boundless joy he brought us. He always drank it.