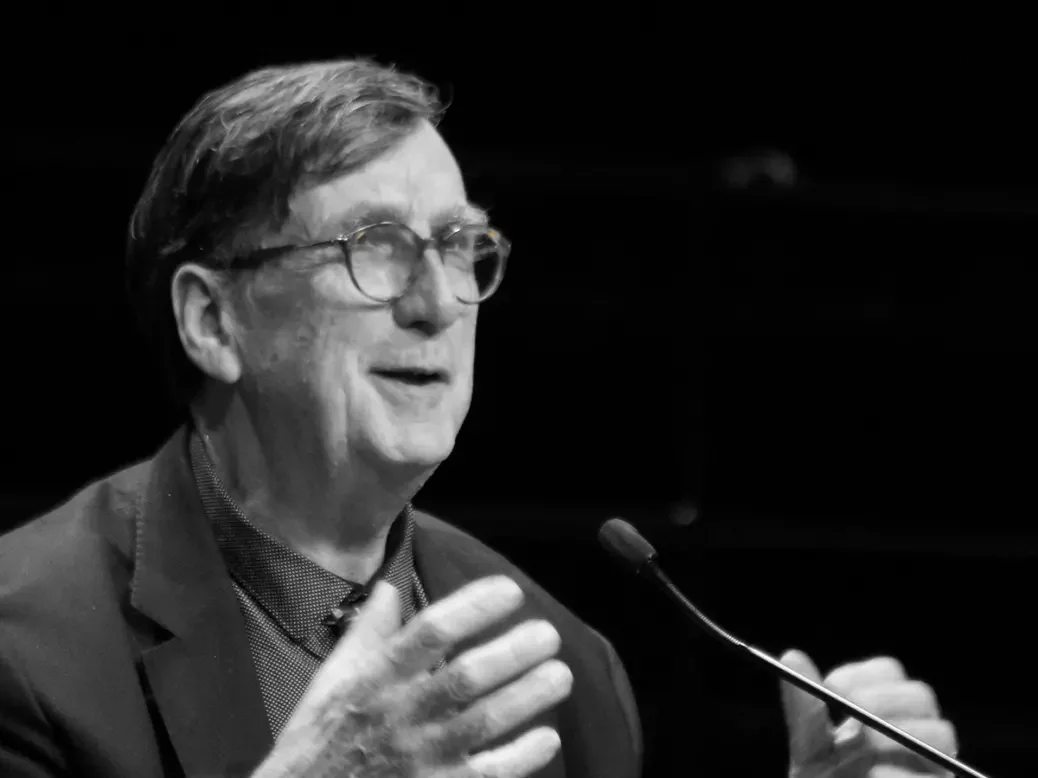 Harry Eyres explores the ecological thinking of Christian de Billy and Bruno Latour.
The subjects of this column are two men from long-established French wine families who died within the past few months. In most respects, they were wildly different: One was a traditionalist head of a very traditional Champagne house; the other, the scion of one of Burgundy's most venerable dynasties of growers and merchants, became a maverick academic and world-renowned intellectual and was regarded by Richard Sennett as "the most creative thinker of the age." I only knew one—Christian de Billy, the longtime CEO of Pol Roger—and very much wish I had got to know the other, the philosopher and sociologist of science Bruno Latour (younger brother of the rather grand Louis, who once came to lunch at my parents' house). He sounded, among other things, enormous fun.
Why put them together? I doubt they would have seen eye to eye politically, as Christian de Billy was, as far as I gathered, a man of the center right, and Bruno Latour, like most French intellectuals, a utopian leftist. Where they come together for me is in their ways of thinking ecologically.
I spent several days with Christian de Billy during the Champagne harvest of 1988 as part of my research for my first book, on European wine dynasties. He surprised me in several ways. I had pictured the CEO of a renowned Champagne house as resembling the late President Valéry Giscard d'Estaing: tall, aristocratic-looking, wearing a Charvet shirt and tie, just a little bit condescending. When the twinkly-eyed, not very tall, warm and friendly Christian de Billy came to meet me late in the evening at Epernay station, wearing a non-aristocratic blazer, I thought for a moment Pol Roger had sent a chauffeur. Over the next few days, he took me everywhere with him, starting very early in the morning, to pressings with growers, meetings with co-op presidents and union leaders, discussions with his winemaker James Coffinet, and down into the chalk cellars to chew the cud with remueur and musician Bernard Gay.
This was his routine during the very busy harvest period; it also taught me a number of lessons. One was that heads of Champagne houses don't necessarily spend their time twiddling their thumbs behind Louis XV desks. The second lesson was that the CEO of a Champagne house, however grand, was intricately bound up in relationships—that is to say, was part of a complex, interdependent ecology.
Christian de Billy saw his job fostering those relationships on the supply side as being just as important as the possibly more glamorous interface with customers and the glitter of public relations—probably more important, in fact. Big or medium-sized Champagne houses such as Pol Roger with limited vineyard holdings are, of course, more dependent on outside sources for supply of grapes or grape must than a Bordeaux château or Burgundy domaine. Just being at a pressing with a grower or attending a meeting with a co-op president were signs of respect and attention to a complex social web. De Billy's relationships with employees such as Coffinet and Gay were also marked by respect. I came to admire and like him greatly.
Bruno Latour: Coming back down to earth
Bruno Latour's work increasingly focused on our unsustainable relations with the natural world. He was a devotee of James Lovelock's Gaia theory—the idea that planet Earth is a self-sustaining, self-regulating, living entity. We are destabilizing it in a disastrous manner, with our habit of thinking of Earth as an inexhaustible mine of resources and sink for waste and pollution. Seduced by the infinite vistas opened up by Galileo's telescope, "modern" people had ended up—in one of Latour's most striking images—airborne, ungrounded, in a holding pattern, unable to land (atterrir) on an Earth rendered progressively more uninhabitable. 
The only way out of this impasse, Latour believed, was an ecological politics that recognized, in some sense, the "rights" of all living creatures, with whom we are inextricably bound up in that narrow, fragile "critical zone" consisting of Earth's crust and atmosphere, which is the only place (pace would-be Mars-colonizers such as Elon Musk) we can live and flourish, and where everything we care about is located.
How such a politics might materialize—Greta Thunberg for world president?—is anyone's guess. Latour, not long before he died, wondered whether the lockdowns enacted for Covid-19 might be in some way beneficial, forcing us to realize that we are indeed inescapably locked down, in the manner described above. He even had something positive to say about the SARS-CoV-2 virus. We must take better care of our relationships, both with our astonishingly beautiful but abused Earth home and with our fellow humans (whom we often exploit as mercilessly as we exploit the planet) and all other living creatures.
Wine strikes me as one of our best ways of "grounding," of coming down to earth and back to earth. The French word "atterrir" incorporates la terre, derived from the Latin terra and from which the fashionable term "terroir" has evolved. Wine not only springs from the earth, or celebrates the union of earth and sky as Heidegger put it, but shows us a way in which humans and other living creatures can coexist respectfully and honorably. When we tend vines, Heidegger also said, we are sheltering what ripens of its own accord. We are protecting, not destroying.