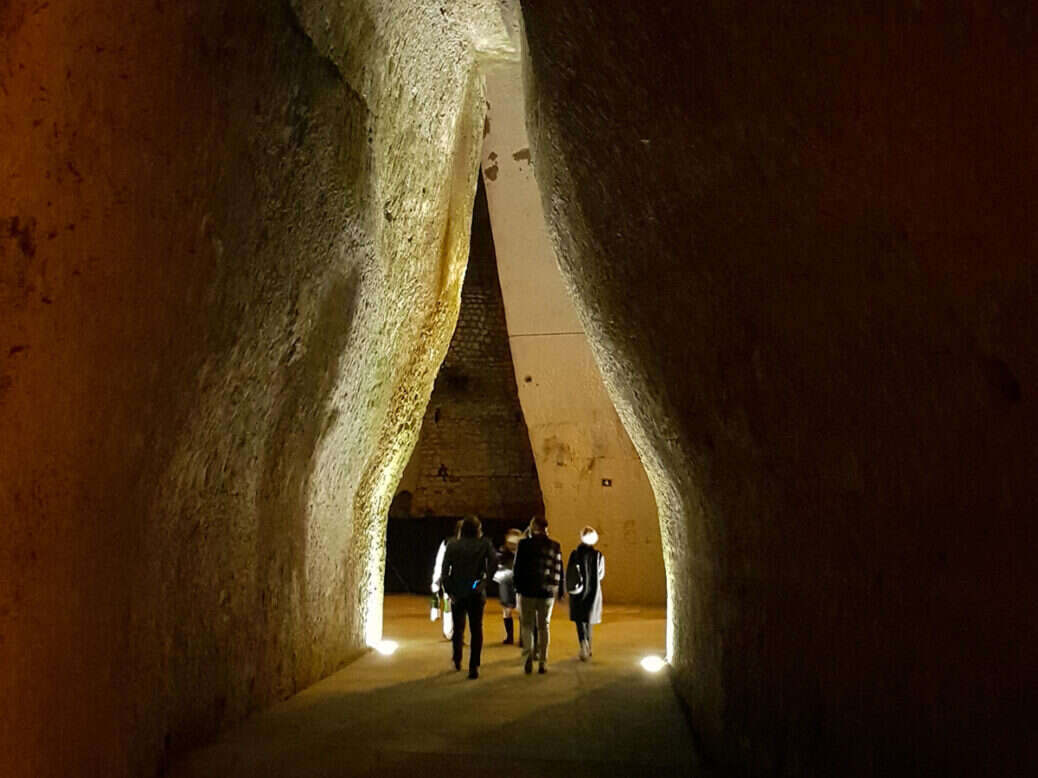 Anthony Rose on the latest resurrection of Champagne Charlie, Charles Heidsieck's much-loved, American market-conquering prestige cuvée.
The retro label of Charles Heidsieck's much-anticipated new prestige cuvée, Champagne Charlie is homage to a gloriously nostalgic past covering two distinct periods and two remarkable men in the history of this Champagne house.
Who was Champagne Charlie?
In the 19th century, Champagne Charlie was the name conferred on Charles-Camille Heidsieck, the flamboyant founder of Charles Heidsieck, by American high society after his triumphant conquest of the American market in the 1850s. In the 20th century, Champagne Charlie was resurrected as a prestige cuvée by Charles Heidsieck's brilliant chef de cave Daniel Thibault. And now, in Act III, we are witnessinga 21st century rebirth thanks to another remarkable chef de cave in Cyril Brun.
1955 was the first vintage of Charles Heidsieck's prestige cuvée, Cuvée Royale. But Joseph Henriot (a cousin from the Charles Heidsieck branch, who bought the business from them in 1975) and his cousin Jean-Marc Heidsieck, deciding that it did not incarnate the name or style of the house, charged their creative chef de cave Daniel Thibault to come up with a new prestige cuvée that would push the style and elegance envelope.
Champagne Charlie was first created in 1979, followed by a 1981, 1982, 1983, and 1985 cuvée. Its life was cut short, however, when the company was bought that year by Rémy Cointreau, which, with Krug in its portfolio, lost focus on Charles Heidsieck and its top cuvées. No-one then could have predicted that 37 years on, Charlie would be reincarnated.
Champagne Charlie: American adventures
Winding the clock back a century to the mid-1850s, the stars were aligned for the ambitious goal Charles-Camille Heidsieck had set himself of conquering the American market.
At the age of 18, following disappointments in both his work and love life, Charles married Amélie Henriot in Reims Cathedral and, soon after, in 1851, founded Charles Heidsieck Champagne with his brother- in-law, Ernest Henriot.
Accepting that the European market was saturated, he set his ambitious sights on America as the still unconquered terra incognita. In March 1852, he set sail from the Liverpool docks for Boston, leaving Amélie to look after the business at home.
It's almost impossible to imagine the challenge that Charles had set himself. Clicquot, Ruinart, and Pommery had dabbled in America but on a small scale compared to the 300,000-bottle target for which Charles was aiming.
His main achievement on that trip was to appoint two brothers, Thomas and Theodore Bayaud, to handle his business, which was to pay off in the long run in a wholly unexpected, almost surreal, way. Champagne's popularity soared in 1850s America, so much so that by the time Charles boarded a steamer bound for New York on his second trip in 1857, he had already achieved his sales target.
Alas, this trip coincided with the Panic of 1857, a financial crisis causing 5,000 businesses to fail in a year.
Worse still, four out of five bottles labeled as Champagne were fake fizz from Europe and within America. Charles was forced to take out an ad in American newspapers affirming the authenticity of the Charles Heidsieck brand.
Weathering the storm, he set out on his third trip in 1859, by which time America had become Champagne's biggest market. The returning hero charmed America. Throughout the land, media outlets and restaurants loudly trumpeted the name Champagne Charlie. Charles in turn was captivated by The Deep South, especially after his extensive trip there, securing order sin New Orleans, Mobile, Montgomery, Augusta, and Savannah. It was a fascination that was to have devastating consequences.
Within months of his return to France, Charles was already planning his next trip to America. However, after boarding the Arabia in Liverpool, he sailed straight into the jaws of the American Civil War.
With extensive invoices unpaid by his agent, the Bayaud brothers, he resolved to undertake the hazardous journey to New Orleans to collect the money due from customers himself.
Unfortunately, no-one had any money, so he agreed to accept cotton in lieu, worth a fortune in Europe, with the aim of dodging the Union army and shipping it from the port of Mobile.
He managed to send two cargoes of cotton but both vessels were intercepted by Union forces, the first sunk, the second burned, leaving him depressed and on the verge of bankruptcy. Worse was to come.
While carrying a sealed diplomatic pouch from the consul of Mobile to his counterpart in New Orleans, he was arrested as a spy for the Confederacy and sent to the Union prison camp at Fort Jackson, where conditions were appalling.
The notorious General Butler, who had taken charge of New Orleans, wanted him hanged. Even through Charles always protested his innocence, an incriminating letter in the pouch from the French foreign minister, advising the Confederacy that it would soon receive a shipment of cloth and other material for making military uniforms, sparked a row between the United States and France.
Champagne Charlie's road home
Eventually, after much diplomatic wrangling, Charles, now gaunt and frail after his four-month ordeal, was released, bankrupt and broken.
Charles returned to France in August 1863 to a mountain of debt.
He vowed to pay every sou he owedand gradually began the process of rebuilding the business with the financial help of Veuve Clicquot's head and Louis Roederer, both cousins by marriage.
By 1864, he was making inroads into the Russian market with the help of his agent, a Monsieur Voigt. But the albatross of the bankruptcy ruling, by which a large part of the company's profits had to go to creditors, weighed heavily round his neck.
As luck would have it, Thomas Bayaud, who had accumulated property in Denver, was thrown off his horse in 1865, developed pneumonia, and died.
Upset when he found that his younger brother Theodore had been cheating Charles, Thomas had promised to make it up to him, which he did by leaving him part of his extensive Denver estate.
The upshot was that Charles now owned at least one third, possibly as much as one half, of Denver. The "Denver miracle" was the catalyst that enabled Charles Heidsieck to survive.
He retired in 1886 and died in 1893 at the age of 71, by which time the company was up and running again and his sons Charles-Eugène and Henri were doing very nicely.
Champagne Charlie: A hedonist's delight
Charles Heidsieck's website refers to the "Typiquement Charles" spirit, but Champagne Charlie was never any more typical or predictable than the man himself.
Given carte blanche in his blends for Champagne Charlie, Daniel Thibault was not guided by any particular method or recipe but followed his own instincts.
His aim was simply to distil the best from each vintage to reach the quintessence of what the house could achieve in that year. Cyril Brun, who came from Veuve Clicquot to take over the reins of Charles Heidsieck in 2015 after the sad demise of Thierry Roset, says: "Charlie was a wild animal, aiming to encapsulate something unique. Sometimes it contained more Chardonnay, sometimes very different components, but it was always the product of the intuition of the chef de cave."
When I visited Charles Heidsieck in the summer of 2017, Cyril Brun had been chef de cave for two years and it was becoming clear that something was bubbling under in the shape of a new Champagne Charlie cuvée.
The five past vintages of Champagne Charlie made by Daniel Thibault (the results are reported in WFW 58, 2017, pp.92–95) were outstanding and among my favorite Champagnes.
When at the time I asked Charles Heidsieck's MD, Stephen Leroux, if a new Champagne Charlie might be on the cards, he indicated that it was indeed to be resurrected: "We have purchased the bottle and done the mold again and Champagne Charlie will be on the market once again within the next ten years."
So it was that I found myself on the Eurostar to Reims in late March this year on a secret mission (it was under embargo before the global launch on 18 June) to find out what Cyril Brun had conjured up by way of the new Charlie.
With two other journalists afforded the same privilege, we descended the chalk steps into Charles Heidsieck's impressively cool, dark Gallo-Roman crayères 35m (115ft) below ground and now the resting place for all Charles Heidsieck's Champagnes dating back to the last two bottles of the 1914 vintage.
Surprises in store
Cyril kicked off with the 1985 Champagne Charlie, whose rose golden hue presaged an incredibly intense aroma of toffee apple, toast, and a nutty, almost Amontillado-like whiff. With nine grams per liter of residual sugar, this cuvée had been disgorged in 1999, so it was hardly surprising that after23 years, it had an oxidative whiff to it, yet all the while remaining remarkably fresh, doubtless down to its 23-year post-disgorgement slumber.
Like all the other Champagne Charlies made by Daniel Thibault, it was a Vintage Champagne, but Cyril surprised us: a common feature was that they contained a proportion of reserve wines, today not permitted under Vintage Champagne rules.
This common point appeared to be the inspiration for Cyril Brun's thinking about the new Champagne Charlie and what we were about to taste came as an even bigger surprise.
Before that we were treated to a jeroboam of 1985 Champagne Charlie, which was lighter in color than the bottle, fresher, with no oxidative whiff and full of a richness of flavor, with grilled nuts and toastiness in the ascendant, all buoyed by a superfresh mousse of lively bubbles.
And then—drumroll—the new Champagne Charlie itself. Which vintage was it to be? 2015, Cyril's first vintage at Charles Heidsieck? 2016? 2017? No, none of the above.
What's in the new Champagne Charlie?
As the latest incarnation of Champagne Charlie was poured into our glasses and the tiny bubbles rose steadily in a gradual foaming mousse, Cyril Brun revealed what he and Stephen Leroux had managed to keep under wraps for the past five years since the conception of the new cuvée; not only was the new cuvée Non-Vintage, but it was a blend of roughly 50% Chardonnay, 50% Pinot Noir made up of 20 different components of almost 80% reserve wines going back to 1998, with 2016 as a vintage base.
Pale in color, especially next to those older Charlies that we'd just tasted, it gradually revealed an intense fragrance of opulent, almost tropically sweet citrus, combined with more typical Charles Heidsieck-like aromas of light toast, vanilla, and a certain nuttiness; and in tasting the wine, it combined a fullness of flavor, of citrus, grilled nuts, and a note of aniseed, with the most luxurious of textures imaginable, like Charles Heidsieck Brut Réserve itself only with every feature amplified.
We drank it willingly with a monster king crab that evening, along with the rest of the Jeroboam that Cyril had thoughtfully rescued.
Mise en cave
The following morning, Cyril Brun showed his thinking behind the new cuvée in a presentation of some of the component parts of reserve wines held in stainless-steel tanks and set aside for the purpose.
Before that he explained that the new cuvée was in fact 52% Chardonnay, 48% Pinot Noir, and that the words "Cellared in 2017" on the label echoed the mise en cave concept controversially developed by Daniel Thibault.
Controversial because jealous rivals thought that he was trying to get away with a statement of vintage on the label when in fact it was innocently and helpfully aimed as an explanation of the tirage date, i.e. the start date of the second fermentation in the cellar.
Champagne Charlie: freshness and texture
"Freshness and texture are the two main pillars on which Charlie is based," said Cyril, "along with immediate enjoyment. That means combining two families, the family of terroir and that of vintage.
"A reserve wine might go into Charlie because of its exotic aspects. In the case of Chardonnay, for instance, it would be a classic profile, but within that, a wide profile of what we would consider as classic."
We tasted four Chardonnay reserves, and it became clear that two of them—the 2015 Oger and 2009 Vertus—were eligible because of their melt-in-the-mouth, textured bubbles, while the second two—a 2009 Villers-Marmery and 2007 Vertus—brought freshness and salinity to the mix.
The exercise was repeated with four reserves of Pinot Noir, this time from Ambonnay and Aÿ, both 2013, then a 2014 and a 2008 Verzy. With freshness, texture, along with a hint of "noble bitterness" and "a sensation of exoticism," all were clearly potential components of Charlie cuvées to come.
We tasted again the Cuvée Charlie cellared in 2017, with a dosage of 7g per liter and disgorged in November last year.
In daylight, it was easier to make out its pale golden hue and fine bead, an expressively aromatic Champagne with a lovely light toastiness, rich, showing this time hints of pear and a sweet clove-like spiciness and notes of honeycomb in its beguiling aromas, so much so that I wanted to keep sticking my nose into the glass to keep those heady aromas going… But resistance was futile, and then the gorgeously opulent and succulent fruit quality was buoyed by a super texture and richness, but not at the expense of freshness or complexity: a hedonist's delight and a very complete Champagne.
Champagne Charlie in the 21st century
So, will the 21st-century reincarnation of Champagne Charlie once again conquer the American market as it had done over a century and half before?
The historic connection between Charles Heidsieck and America make it a running certainty. In that sense, Cyril Brun's new cuvée can be said to embody the spirit of the flamboyant Charles-Camille's extraordinary adventures in America and Daniel Thibault's inspirational reinvention.
Given what I expect to be substantial demand for a wine that does justice to the history of the brand and the reputation of Charles-Camille Heidsieck and Daniel Thibault, I suspect we will all be taking our place alongside the Americans in an orderly queue of admirers stretching round the globe keen for a slice of the new Charlie action.