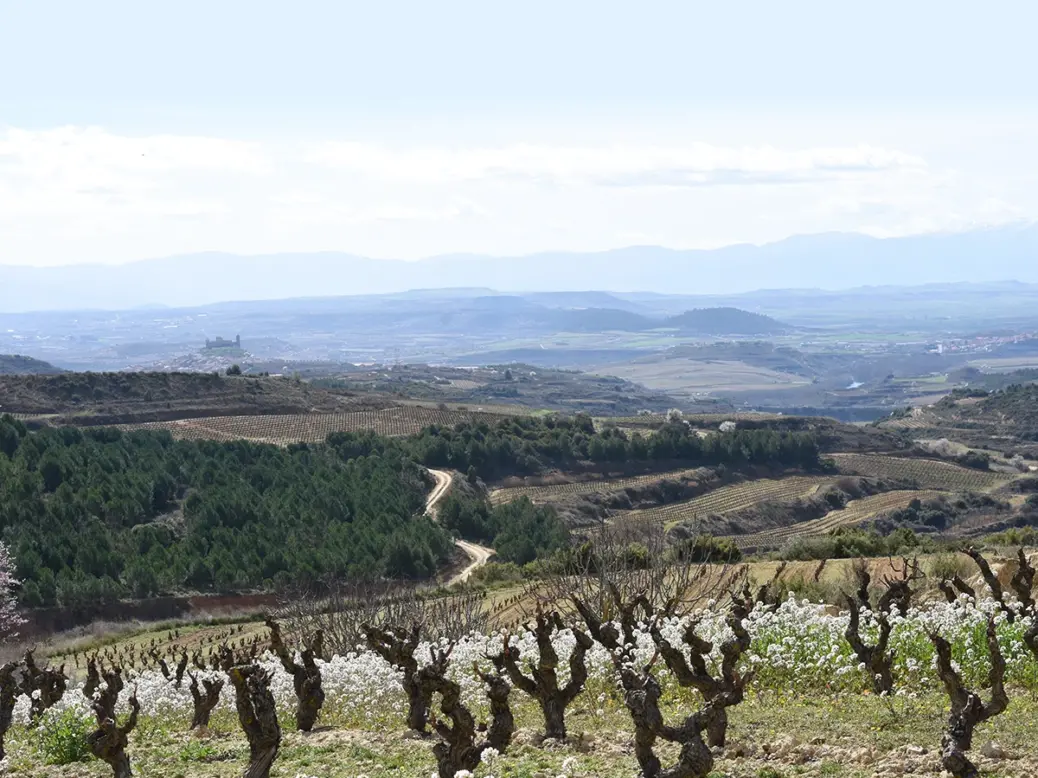 As the climate crisis worsens, Rioja growers are returning to Garnacha, a traditional variety that had long been eclipsed in the region by Tempranillo, says Miquel Hudin.
If you were to play a game of word association for "Spanish wine" with any wine drinker in the world, my money would be on them immediately responding with two names: Rioja and Tempranillo.
For the Riojans, there is an undisputable brand identity. For everyone else in Spain, it is an uphill slog to get a region and its wines in front of the public. Thus, it's no wonder that a love/hate embrace of Tempranillo has ranged far and wide, given the variety's name recognition. It can easily be found throughout Castilla y León (where it works well), as well as along the Mediterranean shores of Catalonia, Valencia, and Andalusia (where it works far less well).
For better or worse, Tempranillo has in effect become Spain's Cabernet Sauvignon. And just like Cabernet, despite its overabundance, Tempranillo makes exceedingly fine wines. This dominance, however, has come at a serious price, as seen by the massive loss of many smaller varieties throughout Spain over the past half-century.
To put this into perspective, when I was talking with winemaker and researcher Juan Carlos Sancha, he told me, "In 1912, we had 44 varieties in Rioja. When we reached the year 2000, we had only seven." Those are quite damning numbers, and it's not just lesser-known varieties like Maturana Tinta or Morastel that have suffered in Rioja. Spain's number-three red grape Garnacha has seen its fortunes seriously wane as Tempranillo's have soared along those stretches of the Ebro River Valley.
A fall from grace
There are currently 63,500ha (156,909 acres) of vineyards in cultivation across all of Rioja, which breaks down into three massive subzones: 27,347ha (67,575 acres) in Alta, 24,590ha (60,762 acres) in Oriental, and 13,389ha (33,084 acres) in Alavesa. As explained by Álvaro Palacios of Palacios Remondo, "Oriental used to be only Garnacha, but now… it's just 4,000ha [10,000 acres]."
On top of this, Garnacha used to be spread across all the other zones as well; Tempranillo was just for the upper reaches of Rioja that abut the Cantabrian range. It's far cooler and considerably wetter there, because these mountainous reaches see upward of 24in (600mm) of rain per year, whereas Oriental is considerably drier at 16in (400mm).
It's also important to note that this decline of Garnacha happened only over the past 30 years or so. It's a truly ironic situation, since during these same years, its recognition as a high-quality variety has soared—at least outside of Rioja. So, what happened?
Throughout the Franco era, there was a push for productivity as the dictatorship worked desperately to rebuild Spain after the punishing civil war. This in turn put things in motion to change Tempranillo's trajectory, because a typical Garnacha vineyard in Rioja yields between 3,000kg and 5,000kg per hectare of grapes. But Tempranillo? It has a potential of between 8,000kg and 14,000kg per hectare. When you're a grower getting paid the same price, it's easy to see which grape is going to get you more money for the same amount of land and investment.
When a producer I interviewed told me the massive production figures of Tempranillo, I was a bit confused, given that the production limit for reds in Rioja is 6,500kg per hectare. "Ah, so now you see the actual advantage of Garnacha—because it could balance out the excess from your overproducing Tempranillo vines."
These murmurs out of the corners of mouths are impossible to verify, but the productive ability of Tempranillo is certain. In addition to producing many more grapes, Tempranillo also does it consistently. Garnacha has the unfortunate quality that one year, crop yields could see a vineyard owner planning to buy a beach home, and the next, homeless.
A minor player
Many growers in Rioja tore out all of their Garnacha vineyards en masse to plant Tempranillo because it was viewed as an "improving variety." This was a tremendous pity for grape diversity in the region. As Álvaro Palacios, one of the staunchest defenders of the variety, says, "We've actually arrived in Rioja far too late for Garnacha. So many of the best plots were pulled out long ago."
Palacios is, however, working to make amends, because his family winery of Palacios Remondo is based in Alfaro, which is at the far eastern tip of the Rioja borders. To give a sense of how different the area is, it is equidistant from Aragón's capital of Zaragoza and Rioja's capital of Logroño. This should come as little surprise, since Alfaro is at the core of Garnacha production, given the heat and aforementioned lack of rainfall, which is shared by Aragón.
Despite this, Palacios's father planted Tempranillo in their La Montesa vineyard back in 1988, because it was what everyone was doing. Because of the heat and Tempranillo's massive need for water, everything had to be irrigated to allow it to produce. The massive deployment of drip-irrigation from the mid-1980s onward made that possible, albeit not sustainable.
Palacios's father passed away in 2000, and once Álvaro fully took over running the winery (as well as his eponymous Priorat winery of Álvaro Palacios and the Bierzo winery of Descendientes de J Palacios), he regrafted La Montesa to Garnacha. In fact, Palacios has converted or planted new vineyards only to Garnacha in all their holdings. It's a sight to see, with the low, undulating hills of La Montesa giving way to their upper vineyards of Propiedad, and then their top vineyard of Quiñón de Valmira.
When I asked him why he's so committed to Garnacha, he told me, "You simply have to be all-in on the variety. There is no middle ground." I didn't fully understand the comment when I first heard it, but it quickly made a great deal more sense as I talked to more people.
Kinda, sorta, Garnacha, sometimes
Two years ago, I bought a number of Garnachas from Rioja to see how wines that aren't Tempranillo taste, given that 99 out of 100 Riojan wines you'll encounter will be mostly, if not totally, Tempranillo.
The results were a bit "wonky" (to use a technical term), in that I was unable to find any consistent thread running through the wines. Some were very alcoholic, some very oaky, some nicely fruited but just kind of soft. Others were definitely pleasing to drink, but there was nothing that made me say, "Well, I'd definitely choose that over a Tempranillo wine from Rioja." Wanting to understand this further, I recently went to Logroño and tasted a large group of wines together, and it was during this that a larger trend emerged.
There is still a decent amount of old Garnacha vineyards throughout all the subregions of Rioja, and various wineries have taken to make varietal Garnacha wines from them. Some are great, like those of Ortega Ezquerro in the gorgeous sierras of the Ebro Valley's western edge, where they rise up to 2,300ft (700m)—this despite being in what was called Rioja Baja, or Lower Rioja, before the name was changed to Oriental in 2018.
Then there are the wines of Rulei, JER, Alvia, and many others, which I liked when tasting but was sad to discover are not made every year. So, if it's a rough year for the Garnacha vineyard due to rot, or coulure, or maybe production being too low, they just blend it into their other wines.
Palacios's comment became crystal clear: If you constantly have Tempranillo or other varieties as a backup plan instead of being "all-in," you're never going to put much faith in Garnacha because of its more challenging tendencies. And if you're simply not going to make a wine in a tough vintage, how can you learn how to make it even better in the good vintages?
Pockets within corners
Despite the rather underexploited state of Garnacha in Rioja, some producers are making good wines from it each year. Sandra Bravo, for instance, at her Sierra de Toloño winery in Eskuernaga, produces La Dula and Tereseño, which are both 100% Garnacha from the area. Bodegas Bhilar in Bilar makes Phinca el Vedao, also a varietal Garnacha.
All these wines have a character that is very distinct from what you find in Oriental. The fruit is subtle, the acidity is higher, and they can stand well to age for a while, since everything just takes longer up in these reaches. That said, these are areas to which all the big producers in Rioja are quickly moving vineyards, given that, because of climate change, the coolness is needed. Unfortunately, this is causing land prices to rise to astronomical levels.
Interestingly, this isn't the only non-Oriental outpost in Rioja to have old Garnacha; nor is it even the coolest—that would be down around Baños de Río Tobía in the far southwest of Rioja. There, Juan Carlos Sancha has his winery, as well as his life's work, which fully eschews Tempranillo wines. "According to all the maps, this is the coolest place in all of Rioja," he says, "which makes you wonder why we have a good deal of old Garnacha vineyards here. The answer is that viticulture in this area was secondary, and so people didn't depend on regular harvests, which meant they didn't pull it out in favor of Tempranillo."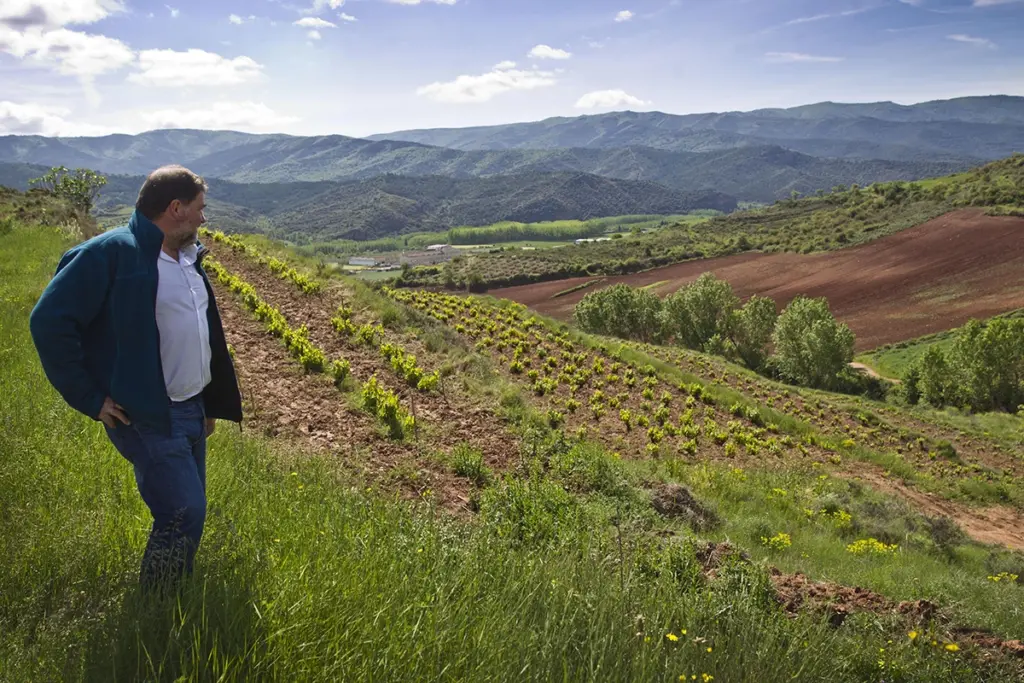 Sancha and his research partner Fernando Martínez de Toda started way back in 1988, with the recuperation of ancient or nearly lost grape varieties in Rioja. They were the two key people to get grape varieties such as Morastel, Maturana Tinta (aka Castets from Bordeaux), Tempranillo Blanco, Maturana Blanca, and others back on the menu. Sancha is also a massive fan of Garnacha—and his wines show it. He and I tore up a quite wicked trail in a Hummer H2 to arrive at the top of one of his vineyards, Cerro la Isa, which is now certified as a Viñedo Singular. It offers a commanding view out over the small village, and Sancha believes it's the steepest vineyard in Rioja. The wine that comes from it is also 100 percent Garnacha and one of the best in the whole region. Another vineyard in nearby Badarán is where his well-known Peña el Gato, also 100 percent Garnacha, comes from.
Sancha has won many plaudits, despite working only with Rioja's lesser-known grape varities, but beyond his being "not just another Tempranillo winemaker," his wines are excellent. He's also an inherently curious individual, always trying new things—like aging Garnacha in clay amphorae, steel tanks, the classic wooden barrel, and a granite egg, just to see the results. Thankfully, he's not the only one experimenting, as it seems many producers in Rioja are now stepping outside their comfort zones and using various aging vessels like these or, indeed, "new" varieties such as Garnacha.
Garnacha's horizons
This all makes the looming question decidedly more urgent: Is there a bright future for Garnacha in Rioja? In my tasting, there were definitely some wines that "bottomed out" and felt like they were more classic Riojan wines, simply made with Garnacha instead of Tempranillo. But these were certainly in the minority, with a vast selection of the wines showing very well and taking on Garnacha's best traits: aromatic, fresh, and jumping right out of the glass and into your mouth.
The ones that showed best were from the producers who are most committed to the variety, like Palacios and Sancha. Those who don't give themselves an easy way out via Tempranillo quickly figure out how to get to the other side of the figurative road with Garnacha and are proving the viability of the variety for the region.
There is, however, another demon lurking at the doorstep: climate change. Rioja, much like the rest of the world, is heating up. Everyone is moving for the hills. Water is becoming more and more scarce in the Ebro, because it's been overused since the Franco era for irrigation.
There is but one red grape variety in Rioja's war chest that can take on all these challenges—and it's not Tempranillo. It makes one wonder: If Bordeaux has authorized the Portuguese variety Touriga Nacional, maybe the Riojans will come back around to Garnacha, a variety literally on their doorstep, ready and willing to make fantastic wines in a changing world.
Tasting Rioja Garnacha
Palacios Remondo Finca la Montesa 2020 (14% ABV)
Cured red fruit, with a dark-fruit edge. Very light fig and slight cooked-fruit notes, but adding more structural depth, with cured orange peel, dried herbal notes, and a slight touch of anise. Wonderful weight on the palate,
a blend of red and dark fruit, very broad and just starting to open up with a threaded finish and acidity. | 94
Palacios Remondo Propiedad Viñas Viejas 2019 (15% ABV)
A complex nose, with dried red cherry and cranberry, cracked red peppercorn, a light touch of dried wild strawberry, bay leaf, anise, rose petal, and wild field blossom underpinned by violets. Balanced and weighted on the palate, it goes far and wide in terms of texture, with no lack of depth nor crisp acidity, despite coming from a warm year. Long finish. Will do well to sit a touch longer and acquire some tertiary development. | 96
Palacios Remondo Quiñón de Valmira 2019 (13.5% ABV)
Very crispy aromatic and crisp mineral notes of the carbonate. Rooibos, white tea leaf, red peppercorn, and a touch of red licorice, but very light and delicate overall. Very, very fresh on the palate, evolving and crisp, with great length and definition. | 97
MacRobert & Canals Laventura Garnacha 2019 (14.5% ABV)
A highly aromatic but delicate perfume: dried rose petal and candied raspberry. Super-savory and tasty on the palate, with warm red fruits and tremendous length to it. There's no lack of mid-palate and no hole of any kind in the wine. | 95
Bhilar Phinca el Vedao 2017 (14.5% ABV)
Meaty red cherry and raspberry, lovely forest fruits, and a very light, delicate profile with some dried herbal and sweet orange-peel notes. Lovely meaty notes on the palate as well, chewy and flavored, with a good deal of freshness, which gives a lengthy finish and a sense of completeness. | 94
Juan Carlos Sancha Peña el Gato 2019 (15.5% ABV)
Light red-cherry, as well as delicate herbal notes, a touch of cotton candy and red peppercorn. Crisp and lively, with red fruit on the palate, but it falls away a bit on the finish. | 91
Juan Carlos Sancha Cerro la Isa Viñedo Singular 2018 (14.5% ABV)
A really upright and lively fruit profile on the nose, crisp, generous, but not overdone: freshly cracked black pepper, notes of sage and rosemary, dried lemon peel. Rich and full on the palate, with a lovely fruit profile all the way through. Excellent length and the ability to age further. | 95
Medievo Tuercebotas 2018 (13.5% ABV)
Light dark-cherry and fresh herbal notes, anise and a little red-licorice spice. Juicy and fresh in the mouth, with lots of clean fruit expression and great length. | 93
Tobelo Tobelos 2019 (14.5% ABV)
A rounded fruit profile; quite lovely red-cherry notes, with orange peel and clove, light toast, and a plush herbal profile. Fresh and crisp on the palate, and while it's still a bit tight with tannin crunchiness, there is a good deal of texture and width to the wine. | 92
Viñedos de Aldeanueva Fincas de Azabache 2019 (14.5% ABV)
Very light red fruits, with a touch of plump raspberry at the back, dried bay leaf, red peppercorn and dark licorice spice. Nicely expressed on the palate, light and fresh, with pleasing fruit tones. This is still a touch tight at the moment, but it has the potential to blossom. | 92
D Mateos La Mateo Colección de Familia 2017 (14% ABV)
Cured red- and dark-fruit profile, with a touch of cherry, as well as dried fig, rosemary, green tea leaf, and black-pepper spice. Chewy and fresh on the palate, with good grip to the fruit aspects and a medium-long finish. | 91
Sierra de Toloño Tereseño 2019 (14% ABV)
Light red fruits with dried cherry and raspberry notes, black tea, and freshly expressed orange peel. Crisp on the palate but a bit soft in the middle and onto the finish. | 90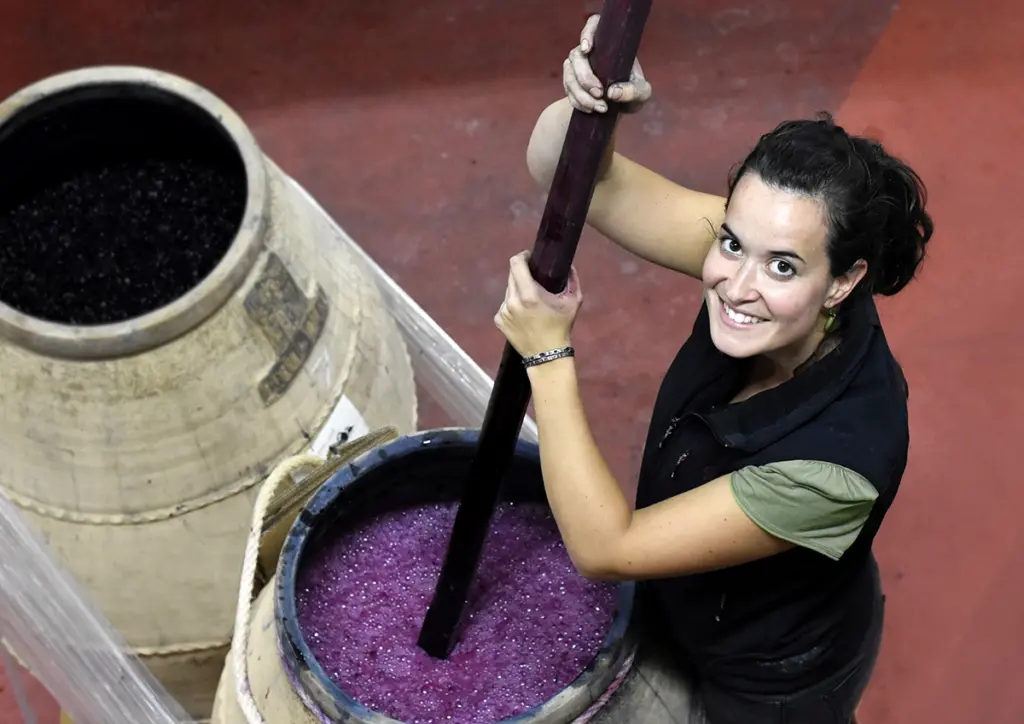 Alvia Marqués de Alvia 2013 (14% ABV)
Cured red-cherry fruit, with rounded raspberry notes underneath, a good deal of cured orange peel, cumin and ginger spice, roasted black peppercorns, and dried red licorice, as well as floral notes. Great balance in the mouth, really delicate in how the wine is suspended in this state of perfect balance with itself, as the acidity pulls the evolved structure along and what lingering fruit notes there are fill in the skeleton. | 95
Ollauri Viña Muriel 2011 (14% ABV)
Dried red-cherry notes, with toasted red and black peppercorn at the base, fresh herbs still lingering; bay leaf and thyme, light woodsy notes, and developing hazelnut aromas. Fresh and full on the palate, with a surprising amount of primary fruit still holding into the lengthy finish. | 95
D Mateos La Vanidosa 2018 (15% ABV)
Red and dark fruits with a toasted backbone to them; toasted caramel, red peppercorn, and light, fresh herbs, bay leaf and rosemary. This is fresh and lively on the palate, the wealth of fine tannins backing up the wine and allowing for future evolution. | 92