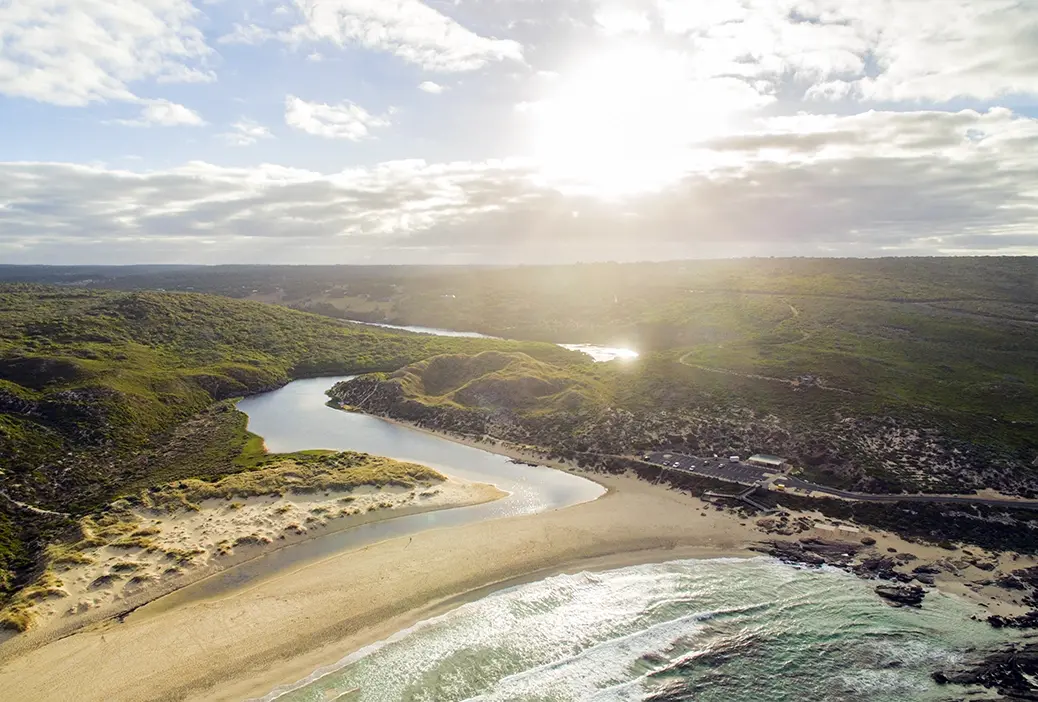 The Margaret River producer celebrated a landmark birthday with a tasting featuring ten top Cabernet Sauvignons from around the world. Margaret Rand reports from an enjoyable, rather than competitive, event.
Kangaroos, apparently, are especially fond of Zinfandel. The grapes, not the wine. So far.
This idea for a potentially good food match was one of the takeaways from Cape Mentelle's 40th Anniversary International Cabernet Tasting in September 2022 (the Margaret River winery was acquired by Australia's Endeavour Group from LVMH in January this year). Other takeaways were just how good these Cabernets, from everywhere from Chile, to Australia, via Napa and Bordeaux, are. You knew that already? Then you don't need to read any further.
We all knew that, of course, but sometimes it takes a blind tasting to underline it. There were ten wines—in Australia they'd done it with 20, but gosh, they said, we'd be here all day. All were from the 2017 vintage, which balanced the inherent unfairness of picking a single year by picking a year that wasn't amazing anywhere, except in Franschhoek. It was good in Tuscany, Margaret River, and Maipo, but "challenging"—such a useful euphemism—in Bordeaux, Napa, and Yarra. The 2017 Bordeaux are relatively early drinking, which promised to get round the usual problem of great wines showing at their worst.
Why these wines particularly? They were selected, apparently, for "quality, varietal definition, character, regional diversity and typicity." All had been opened for just over two hours when we began, and none had been decanted because none had thrown a sediment. "If you get sediment, think of it as a meal deal," they said: "two for the price of one."
It wasn't a competition—it was just done for the fun of it. And fun it was.
Global Cabernet Sauvignon tasting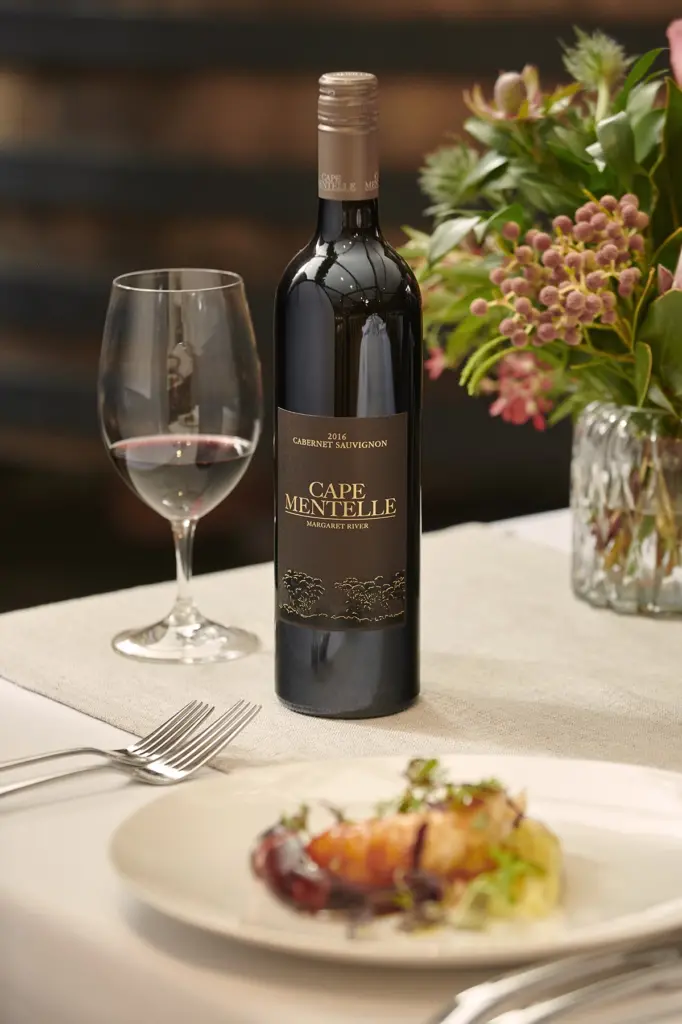 The wines, in order of appearance:
Château Calon Ségur, St-Estèphe
(76% Cabernet Sauvignon, 13% Merlot, 9% Cabernet Franc, 2% Petit Verdot; 13.2% ABV)
A frost-plagued year in Bordeaux. Volumes overall were down but in the end some very good wines were made.
Savory, bright, black-fruit nose. Touches of mint on the palate, very fresh and bright, and super-sleek, like poured silk. The tannins are mild and tucked in, but there is weight, plus a feeling of ease; very elegant and pure. Lovely long finish. | 92
The Montelena, Chateau Montelena, Napa Valley
(99% Cabernet Sauvignon, 1% Cabernet Franc; 14.1% ABV)
A year of heat spikes, and a fire vintage, though a lot of producers picked before the fires. Access to wineries sometimes became a problem, however, and some producers simply slept in the wineries. The wines have plenty of freshness.
A closed nose. The palate is pretty tight, too, though with huge depth. The tannins are subtle and not overextracted; it's a beautifully made wine. There's juicy fruit, lots of blackberry, with a touch of tar, and it's all perfectly focused and poised. Great finish, and a great future: a lot of power, perfectly controlled. | 93
Franschhoek, Boekenhoutskloof, Franschhoek Valley
(91% Cabernet Sauvignon, 9% Cabernet Franc; 14.8% ABV)
A great year here, with moderate temperatures, lots of freshness and very good tannins.
A broader, slightly rustic nose, very ripe, with a touch of leather, a touch of brown fruit. The palate is very ripe, with more brown fruit, dead leaves. Sleek, silky tannins, and lovely garrigue, lavender, and thyme notes. | 90
Spottswoode, Napa Valley
(89% Cabernet Sauvignon,7% Cabernet Franc, 4% Petit Verdot; 13.7% ABV)
A tight nose that doesn't give much away—and then the palate opens gracefully, with mint, cedar, and tobacco. Classically fine-boned wine, apparently delicate but with great concentration and power, all worn lightly. Huge finish. A beauty. | 95
Quintet, Mount Mary, Yarra Valley
(45% Cabernet Sauvignon, 39% Merlot, 16% Cabernet Franc, 5% Malbec, 4% Petit Verdot; 13% ABV)
A cool, late year, with wines for earlier drinking. Mount Mary says, "It's hard to remember a Quintet that displayed such lifted aromatics on release as this 2017 vintage."
Bright fruit, red fruit, bouncy and alert; pure, with sinuous tannins. There's very good acidity, and the wine emerges in the glass to show spice, mint, eucalyptus, and great energy and drive. A very good finish, with lots of spice and cedar. | 94
Château Pichon-Longueville Comtesse de Lalande, Pauillac
(70% Cabernet Sauvignon, 23% Merlot, 6% Cabernet Franc, 1% Petit Verdot)
Dense nose, but the palate feels a bit loose-knit, but is certainly just closed; it's ripe but not very expressive. It flows easily, with notes of mint and violets. There is power there, but it is all tucked away for now, waiting. At the moment, there is texture and hidden energy; just give it time. | 93
Château Léoville-Barton, St-Julien
(93% Cabernet Sauvignon, 7% Merlot; 13.0% ABV)
The nose is not very expressive, but there's mint and thyme on the palate, and terrific freshness; a firm edge of acidity, the structure fine and firm. As it opens in the glass, there is spice and dark fruit; great purity and layers of flavor just beginning to show. Perfect poise. | 93
Cape Mentelle, Margaret River
(90% Cabernet Sauvignon, 5% Merlot, 5% Petit Verdot; 14.5% ABV)
A cool, late year with some rain and long hang-time.
A dense nose with cooked cherries and a slightly baked, concentrated, quite solid palate. Fresh, punchy, and tight-knit, with notes of garrigue, herbs, lavender, orange peel, and mint. It's young and very fresh, and very graceful, too, with a big finish. | 93
Ornellaia, Bolgheri
(56% Cabernet Sauvignon, 25% Merlot, 19% Petit Verdot, 9% Cabernet Franc; 15% ABV)
A hot year in Tuscany, 5.4ºF (3ºC) warmer than the average, and the earliest picking date ever.
A closed nose and a grippy, tight palate, lifted and structured. Concentrated and complex, with plenty of depth; still very young. The finish is enormous. It will be terrific, but don't touch it yet. The alcohol is labeled as 15%, which makes it certainly the highest level in the tasting, but it's well tucked in. | 94
Casa Real, Santa Rita, Maipo Valley
(100% Cabernet Sauvignon; 14.0% ABV)
A cool but early vintage.
A touch of toffee on the nose; floral, too. On the palate, there is garrigue, thyme, fennel, and sweet fruit; it's aromatic, muscular, and weighty, with a huge finish. But it's a bit animal as well, a bit feral; it's certainly an outlier in terms of style. | 90