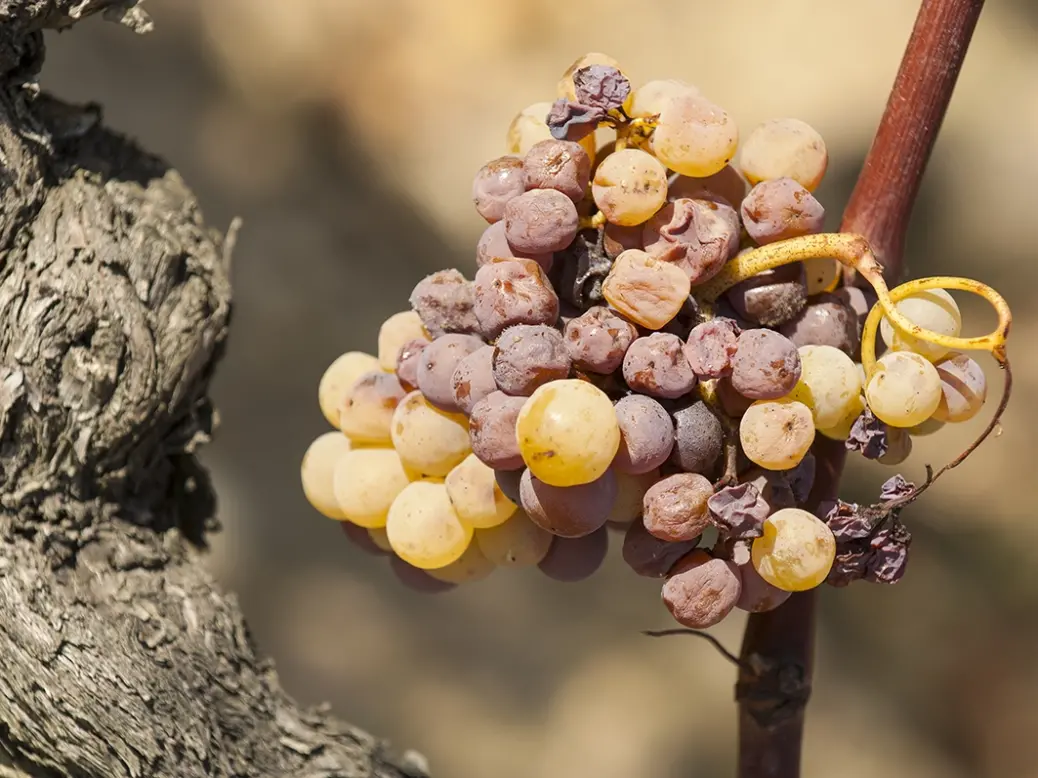 After the despair of a difficult 2021, Simon Field MW finds a sizeable 2022 crop has prompted a more optimistic outlook among the producers of Sauternes and Barsac.
A year is a long time in the sticky world of Sauternes. Twelve months ago, everything reverberated as doom and gloom, a balance sheet of impossibly low yields and the economics of loss leading. Some producers didn't even bother. Why oh why are so few people drinking this nectar; had we better not switch to making more dry white? Such plangent cris de coeur were not shrouded in optimism. The mist did not lift. Today, with the yields of the '22s hitting the dizzy heights of 14.1 hl/ha (1.5% above the ten-year average) nerves appear to be calmed. The quality of the wines is varied, but the best are very good indeed. The fact that the structural difficulties remain (it is expensive to make and not that many people buy it, especially not en primeur) does not seem to dull the spirits quite as much. Good news. Sauternes has not come unstuck.
So, what of the dry whites? Well, only 15 or so producers actually make dry whites, according to Jean-Jacques Dubourdieu the president of the appellation, so it is still marginal. What about lobbying for a new appellation of AOC Sauternes Sec? I ask. That would get you noticed. What about it, he says. "We need to protect the image of Sauternes as a great sweet wine. We have been making wines since 1794 and you always have to consider being able to sell the next vintage. That is why we are still here," says Dubourdieu. To him the creation of a new appellation would sow confusion. It may well also annoy the big guns in Graves and Pessac-Léognon, I mention. Dubourdieu shrugs his shoulders in a distinctly Gallic fashion. 
Bordeaux 2022 Field notes: Château Cheval Blanc—odds-on favorite
Opinion seems divided on this; many, such as Guillaume Lefebvre at Doisy-Védrinnes, are conservative of disposition. "Let's keep our reputation and avoid confusion," he says. Others, such as Vincent Labergère at Rayne Vigneau, sense that an opportunity may be being missed. To this end he has added an expensive dry white to his repertoire, low in yield and high in quality, which he would, one infers, love to launch as a Sauternes Sec. It is not to be, it seems, all the more so since the most influential player, d'Yquem (owned by LVMH) seems happy to keep its dry Ygrec d'Yquem as a Bordeaux Sec. So that's that.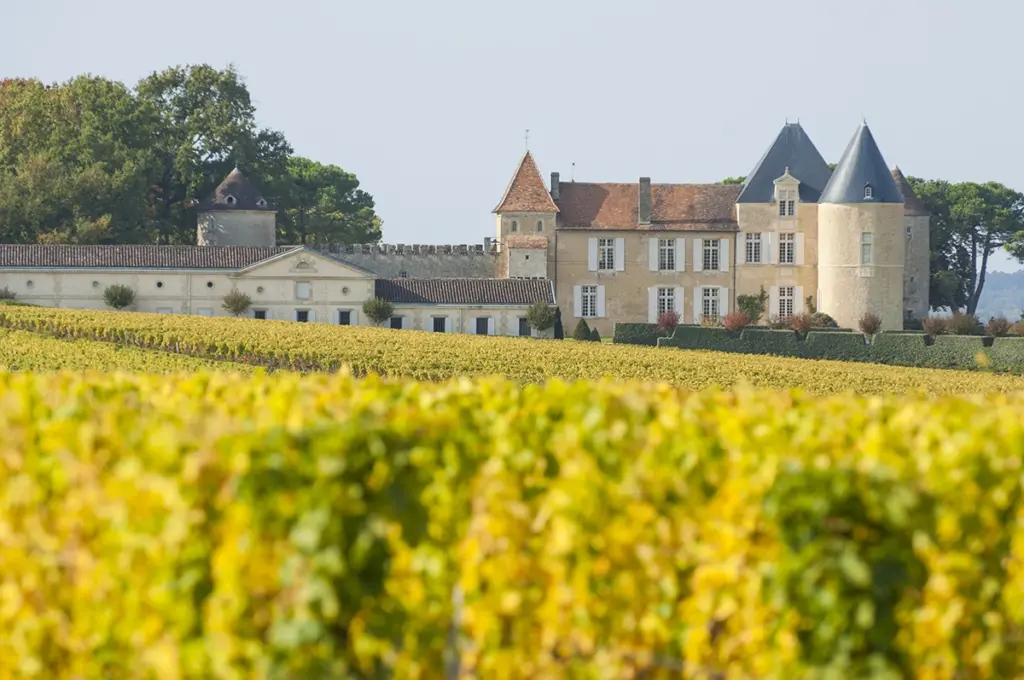 A Sauternes sugar rush
What of the sweet wines from 2022? The red wines in greater Bordeaux have somehow (miraculously some say) been able to defy the brutal heat and to express a real sense of provenance. In Sauternes and Barsac, where this heat only served as a relatively benevolent hors d'oeuvre, it was a different story, and one with a near-opposite outcome. Style was exclusively a result of the choice of picking date and the nuances usually discerned between different terroirs (broadly fuller in Sauternes and more elegant in Barsac) were all but irrelevant in this extraordinary year. Terroir has struggled to make it through the sugar rush. Terroir has come unstuck.
How so? Well, after the dry summer (rainfall at 350mm [14 inches] was less than half of the average of 800mm [31 inches]) the grapes were perfectly ripe and primed for the humid conditions which are required for the onset of Botrytis cinerea (noble rot). The heat ensued long into September and several growers, starting to get a little anxious, made their first trie in the vineyard to collect non-botrytic grapes (ripe and passerillé, a style known rather pleasingly as la pourriture de l'été); then at last, on the cusp of October, came the wet and humid conditions required to catalyse the rot. Enfin! Now all that was needed was a final flourish of sunshine to coax the shriveled grapes into the perfect physiological state for picking.
Nothing happened, so many growers set out for another trie, their crop this time somewhat dilute and only partially botrytic. And then, finally, and to the relief of those who had not picked at all thus far, a very warm ten days (up to 28°c [82°F] in the latter part of October is pretty warm) and a rush to bring in what was by now a perfectly botrytic crop. Frédéric Nivelle at Climens describes it well: "Anxiety and then more anxiety but then the marathon became a sprint." The crop had to be gathered before the acidity levels dipped irredeemably, so it was definitely a race against the clock. "We even had to work on Sunday," jokes Dubourdieu.
Bordeaux 2022 Field Notes: St-Estèphe's northern belles
A real diversity of styles, then, and all depending on which of the three tries mentioned above were the most influential at a particular estate. The gamut is run between, say, Jean-Pierre Meslier, who preferred the leaner gentler style of tries 1 and 2 for his Raymond Lafon and vignerons such as Pierre Montégut at Suduiraut, who relied almost exclusively on trie 3. Suduiraut therefore boasts 190 degrees of residual sugar and is incredibly luscious, whereas the Raymond Lafon is a little more delicate, far less sweet, and also not as obviously botrytic. The apotheosis can be encountered at Lafaurie-Peyraguey; David Bolzan seems somewhat reticent when it comes to revealing the sugar level; 200 grams? I ask. A notch above, he says, pointing upwards. 260 g/l appears to be the answer, unprecedented and extraordinary. All the more extraordinary is the fact that, structurally speaking, the wine is entirely in balance. Heaven for those who like their Sauternes to be ultra-luscious. No wonder he was pointing skywards.
Terroir hardly gets a look in. It is all about the decision on picking dates and the resulting styles are as diverse as they are intriguing. The wines with RS levels between 140-160 (De Fargues, Rayne Vigneau, Climens, and Doisy-Daëne in their number) make up the majority, for sure, but even these can be conspicuously different, from the generous and imperious De Fargues to the more contemplative Doisy Daëne. Fascinating wines to discover.
A year ago, Jean-Jacques Dubourdieu concluded, rather gloomily, that Sauternes had been "disenfranchised by nature and by the market." Quite a statement. This year he seems to be in better spirits. Which is a relief.