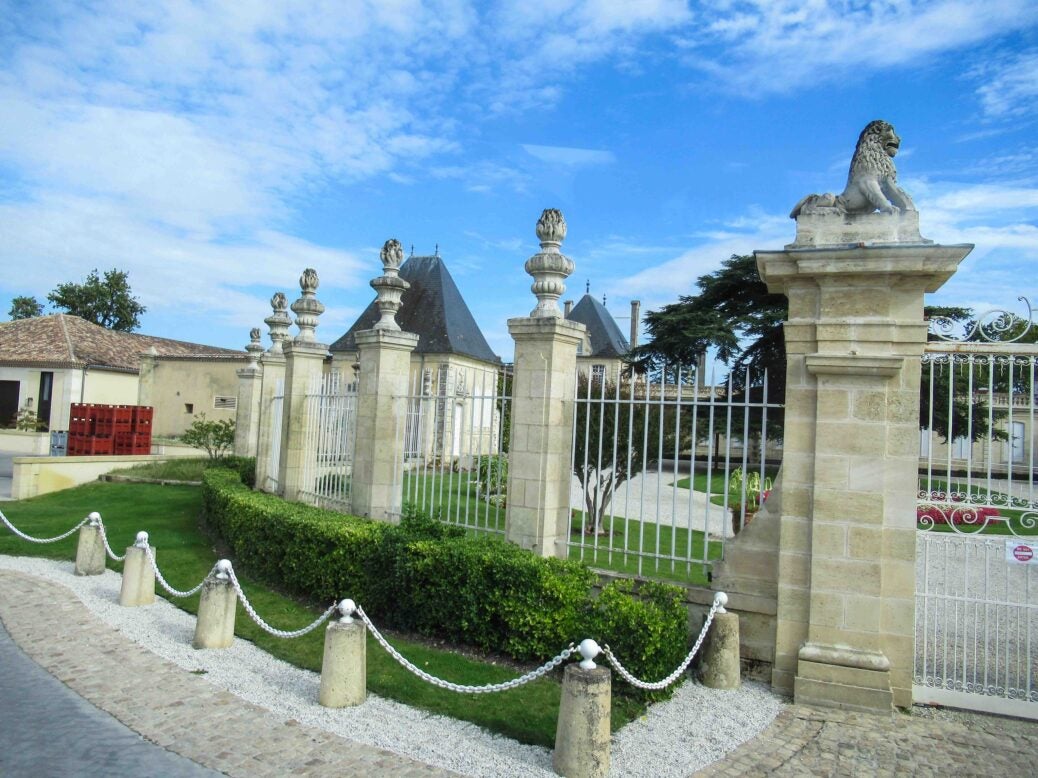 In the penultimate blog from his Bordeaux 2021 en primeur tastings, Simon Field MW reflects on the quality of the white wines, including his wine of the vintage.
The Bordeaux 2021 vintage has garnered more blame than praise, overall—a fair reflection of the fact that this was never going to be the final act in peerless quartet and 2018, 2019, and 2020 are all better years.
It would be unwise to write off the vintage, however. The technical advances over the last decade or so mean that the equation between a cool year and greenness on the palate is not a foregone conclusion. Indeed I was astonished (or should that be pleasantly surprised) by how few wines showed any greenness at all.
Conversely, there was little evidence of producers flying in the other direction with forced extraction, high fermentation temperatures, over-generous allocation of new oak, and the like, in order to conceal such potential faults.
Just as vigilance in the vineyard necessitated a rigorous spraying regime in the wet months of May and June, there was also time for de-leafing and other minutiae of canopy management to ensure that photosynthetic maturity was achieved.
Invariably it was attained, and the fruit was therefore technically ripe. A modest dose of chaptalization notwithstanding, the grapes had enough natural sugar and, even more significant, their tannin/polyphenol ratios were sufficiently robust to provide the necessary counterpoint to the naturally high levels of acidity.
If this structural harmony can be achieved, as it has for most of the wines I encountered, thereafter it is all down to taste. And, given that we are constantly advised that taste has moved on from the indulgent Parker-influenced template, it would seem odd to find undue fault with these structurally correct wines.
The new classicism has a lot going for it, as we are sure to realise a decade down the road. Or two decades: 2001, a not dissimilar vintage, is drinking rather well, as I discovered at Léoville las Cases last week.
Bordeaux 2021 sweet whites: Sublime but almost non-existent
Contentious reds then, with or without due cause! There was nothing remotely contentious about the whites, however, or, for that matter, the sweets.
The only problem with the latter category rests in the paucity of production; it is disingenuous in the extreme to praise something that does not exist.
So, Doïsy-Vedrines, Climens, Guiraud, de Malle, and all the others, you were greatly missed. Your wines would have been so good!
And everybody knows that the yields of 1 hl/hr at Suduiraut were laughably far from commercial viability.
Many growers do not have the fallback of large corporate ownership but thank heavens for those that do! A sublime Suduiraut, the late on-set botrytis poised perfectly against the season's naturally high acidity and the subtle nuanced character of the fruit.
The joy of 2021 Bordeaux whites
And so to the whites themselves. Joy! As Olivier Bernard at Domaine de Chevalier joked, "If the red grapes like to bask in the sun, the whites are more unassuming and dislike too much by way of sunburn, rather like a 19th-century aristocrat beneath her parasol."
The conditions were ideal for the whites, provided of course that the frost and the mildew had been kept at bay.
The lackluster midseason, day after day under battleship skies, was no impediment at all, for Sauvignon Blanc in particular, which has had one of its more productive years in living memory. Productive as in quality rather than quantity, that is!
Naturally enough, and as with the reds, the mechanic has to be refined a little; maybe a touch less new wood, maybe a little less bâtonnage, or a shorter elevage. But the inherent balance is there ab initio and the inherent quality is gloriously evident.
The result is a roll call of excellence, magnificent efforts from Domaine de Chevalier, from de Fieuzal, from Malartic-Lagravière, from Lynch-Bages Blanc, from Aile d'Argent at Mouton, from Pape Clément, from Smith Haut Lafitte … the list goes on and on.
Right at the top of that list a head-to-head between Haut-Brion Blanc and La Mission Haut-Brion Blanc. What a pair of wines: La Mission more subtle and nuanced maybe, but Haut-Brion itself so extraordinarily refined, complex, and generous and all at the same time that it is impossible not to be immediately seduced.
It is, I suppose, rather unusual to name one's favourite wine of the vintage as a white, but there we are. This is sublime!
Bordeaux 2021 coverage
Bordeaux 2021 en primeur: Romance and reality
Bordeaux 2021 Field Notes: Château Figeac
Bordeaux 2021 Field Notes: Vieux Château Certan
Bordeaux 2021 Field Notes: Château Pavie
Bordeaux 2021 Field Notes: Le Dôme
Bordeaux 2021 Field Notes: Domaine de Chevalier
Bordeaux 2021 Field Notes: Sauternes and Barsac
Bordeaux 2021 Field Notes: Pichon Lalande