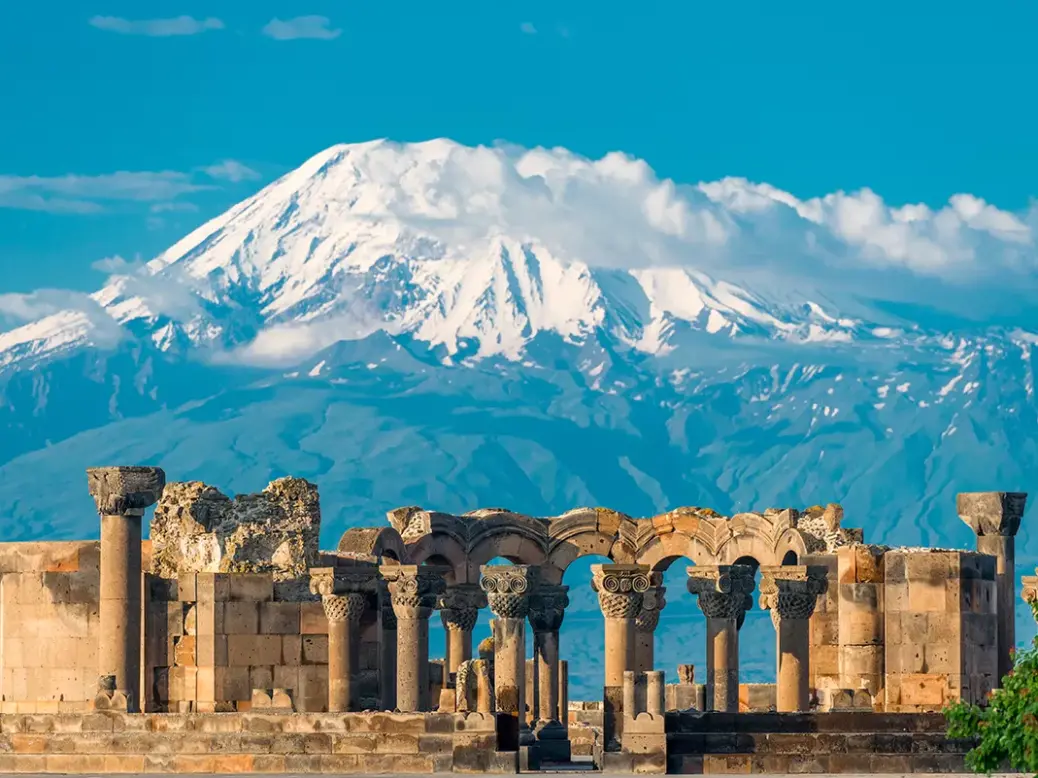 Feudo Art Residency is the brainchild of Giuseppe Russo, current head of the distinguished Mount Etna wine estate Girolamo Russo, involving a residency project for talented artists, dedicated initially to music and eventually to other art forms, on the northern slopes of the mighty volcano.
Like Aubert de Villaine of Domaine de la Romanée-Conti and Bernard Hervet of Domaine Faiveley, co-founders of the Festival Musique & Vin au Clos Vougeot in Burgundy, Giuseppe has always been aware of the synergies between music and wine, and the extent to which they are the shared passions of many cultured people around the world.
As a classically trained pianist with an abiding passion for music, as well as the dedicated head of his family's organic wine estate, which he is carrying into the future while fully respecting Etna's great enological past, Giuseppe is ideally qualified to realize his vision.
His dream is to transform the airy and atmospheric setting of Feudo, the Russo family home near Randazzo, into a creative space where artists feel as warmly welcome as the many wine lovers who come to visit: a place where they may draw energy and inspiration from the vitality of one of the world's most active volcanoes, whose fertile slopes have nurtured civilization for millennia.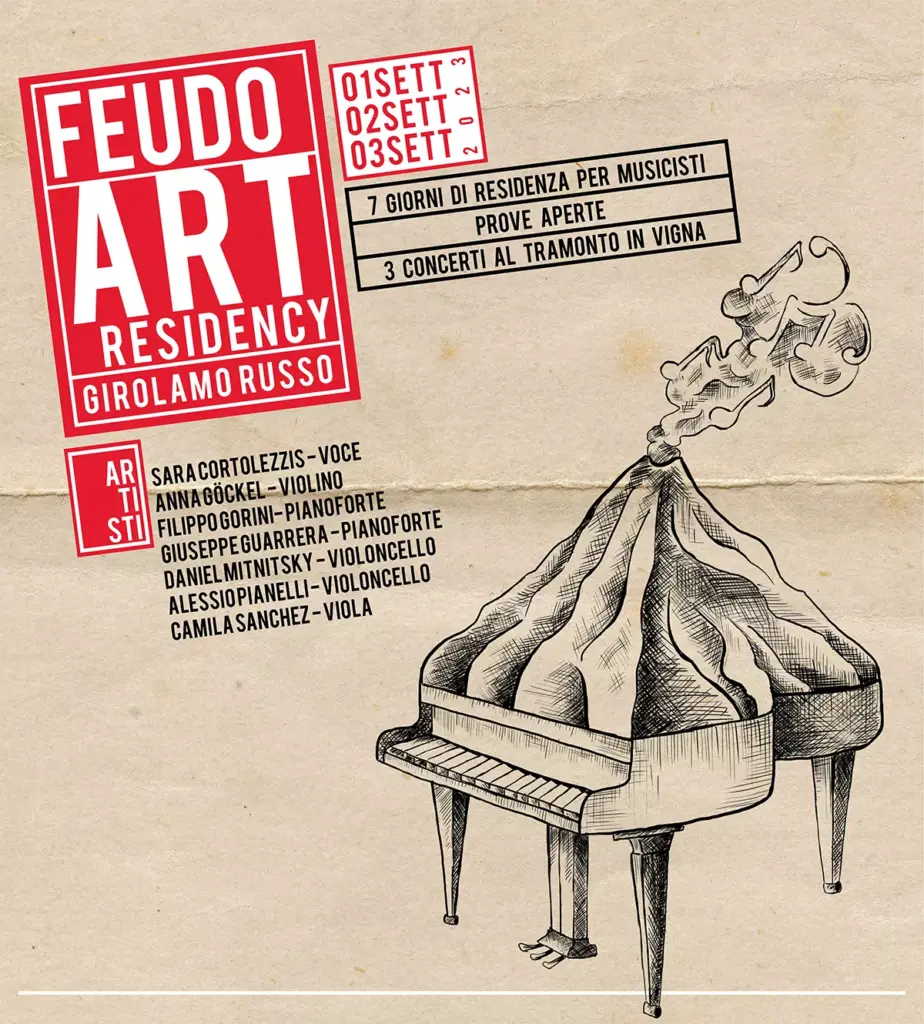 Alfred Brendel attends 2023 Feudo Art Residency
The 2023 edition of the Feudo Art Residency follows the highly successful inaugural edition last year. The musical highlights will be three concerts, September 1–3, one each evening and open to the public. They will be the fruit of the collaborative work of the talented artists (below) who will be in residence for a full week and who will share masterclasses with resident maestro, the revered pianist, lecturer, and writer, Alfred Brendel KBE. Guests will be welcomed from 7:00pm with an aperitif in the vineyards, before settling down at 7:30pm to listen to music under the stars (programs below).
Guests may purchase tickets at €60 for one concert, €120 for two concerts, or at a discounted rate of €150 for all three concerts. Those attending two or three concerts will also be welcome on one of the mornings for a complimentary visit to the cellar and a tasting of Girolamo Russo wines. To purchase tickets for this year's Feudo Art Residency, please visit girolamorusso.it/feudo-art-residency/
Feudo Art Residency: The musicians
Filippo Gorini – piano
Anna Göckel – violin
Daniel Mitnitsky – cello
Sara Cortolezzis – vocals
Alessio Pianelli – piano
Camila Sanchez – viola
Giuseppe Guarrera – piano
Feudo Art Residency Musical program
Friday, September 1
R Schumann – Frauenliebe und Leben Op. 42 for voice and piano (Cortolezzis, Guarrera)
F Schubert – Sonata for piano and arpeggione in A minor (Pianelli, Gorini)
WA Mozart – String Quartet in D minor (Göckel, Sanchez, Mitnitsky, Gorini)
Saturday, September 2
F Schubert – Selected excerpts (Cortolezzis, Gorini)
F Schubert – Fantasie in F minor for piano four hands, Op. 103, D. 940 (Guarrera, Gorini)
L Beethoven – Trio for strings and piano No. 2 in G major, Op. 1 No. 2 (Göckel, Mitnitsky, Guarrera)
Sunday, September 3
J Brahms – Two songs for contralto, viola, and piano, Op. 91 (Cortolezzis, Sanchez, Guarrera)
F Schubert – Piano Trio No. 2 in E flat major, Op. 100, D. 929 (Göckel, Pianelli, Gorini)