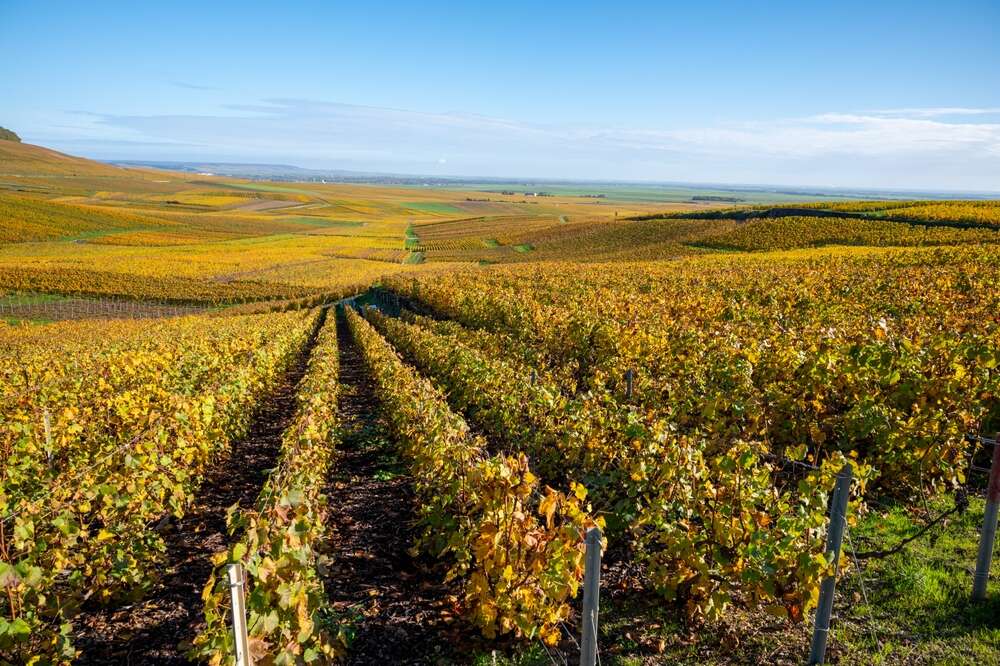 Some wines impress with their power and concentration, others find other ways to beguile. Ch'ng Poh Tiong makes the case for charm in wine.
Why we love what we love lays bare our predilections. It betrays what seduces us. Like most things, wine can be either charming or impressive. The two do not normally cohere: Montrachet may be impressive but rarely if ever charming. To do that, Chardonnay has to travel to Chablis, or even farther north to become a blanc de blancs bubbly from Cramant, Chouilly, or Avize. Le Mesnil is too wound up and full of itself to be charming; too taut, tight, and tense. Le Mesnil makes everyone around it nervous.
St-Emilion in another time—it seems more like an age—was motivated by a different rhythm and sensuality than the Médoc. She flew a different flag. Today, driven by at least one consultant, more than a few of the wines are monstrosities (I can't even say "impressive"), the grape crimes abetted, encouraged by journalists, American, French, and others. Super-Tuscans may impress some people, but to be seduced, you need to be B&B by Barbaresco and Barolo.
If charm were musical, Mozart would be premier cru supérieur. Bach, too. Beethoven is certainly impressive but not particularly charming, except when moonlight shimmers as a sonata. Wagner? Let's not even go there—musically or militarily. The eponymous Group is essentially a proxy for the Russian army, just as the British East India Company was for the British monarchy. The murderous mercenaries chose their nom de guerre because Richard Wagner was Hitler's favorite composer.
Impressive wines tend to power and concentration. People who are so vinously moved gravitate to the same in other kinds: powerful, wealthy, people; big, chunky cars; careers defined by uber-salaries; and, noisy, pompous wine critics.
Charming wines are never in our face. There is a mystery to their persuasion. The ones who are charmed are happy to be mystified, to leave an element of the unknown to the inexplicable, to never need to be in charge or have to know everything. We enjoy being baffled.
"There are no birds left today in last year's nest," quoted the village priest to the passing monsignor in one of Graham Greene's books. "What does it mean?" the latter wondered of the local saying. "Does it really matter?" God's village representative coaxed, as he suggested, "Why should something have to mean anything when it is so beautiful?"
Those may not be the exact words from the screenplay to the book Monsignor Quixote (I am relying on gray memory), but if you are still reading, I know you'd understand that the gist is even more important than the grist of the matter.
Charm in wine: Addictions at opposite poles
Charm is as much an addiction as impressiveness. Charm swaggers, sidesteps, and deviates, even as it moves along. Impressive simply marches on, stomping its headlong way, ignoring everything else in its path. Impressive wines are something of a missionary position in the glass. It may be a big glass, but it's the same sip over and over again.
Perhaps the most startling contrast yielded up by the opposite poles of charm and impressiveness is in the shape and scale of architecture. The skyscrapers of the world have been conjured up in the mental recesses of tycoons and moguls—almost all men—whose supersized egos are even bigger than the buildings they stab into the sky. Could you be charmed by Burj Khalifa, Shanghai Tower, or One World Trade Center? Or Trump Tower, even if that be, relatively speaking, a lowly 58 stories, versus 163, 128, and 104 respectively?
Then there is that most beautiful house in the world. Not a straight line in sight. Just curves, waves, and undulations. Six stories of effortless charm. Crowned by a spectacular roof whose ceramic tiles resemble the scales of a dragon's back. Conjured up purely by irrepressible imagination, before architects sat in front of computers. Curiosity produced Casa Batlló in Barcelona, and the city became inextricably linked to Antoni Gaudí, its greatest visionary and charmer.
The ultimate pointless wine is an oaky abomination—unless you like the taste of furniture in your glass. The culinary equivalent is truffle oil. What began as a trickle soon became a drench, until, today, drowning all manner of ingredients in the artificial flavoring has become de rigueur.
I once asked a waiter if I could have the mashed potato sans truffle oil. His wounded reply was, "You don't like truffle oil?" My retort was in defense of the humble but worthy tuber: "I happen to like the taste of potato."
A lot of wine, smeared by oak chips or unnecessary expensive new oak, faces an existential reckoning. Why use grapes to make wood juice, when running spring water (for added freshness) through sawdust and collecting it at the other end would bear the same result?
A generation of could-have-been-delicious wines, in thousands upon thousands of bottles, have suffered such abuse: smacked, whacked, and scarred by wood staves. And they lie—dead on arrival—in cellars around the world.
My late friend Johnnie Hugel once recommended an inspired solution. The incorrigible Alsace producer suggested that aficionados of woody wine should always carry with them a stock of dippers (like stirrers) fashioned entirely from new oak. That way, whenever a glass of whatever was placed in front of them, they could just pull one out and dip it into the innocent wine. Charming.