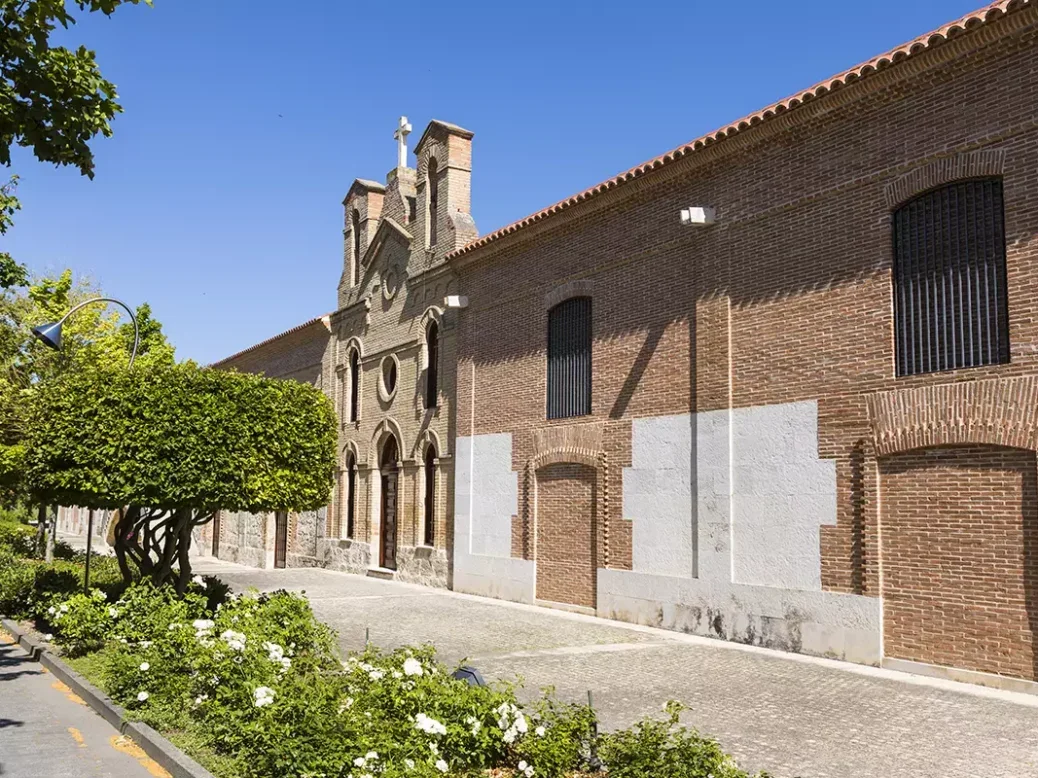 The World of Fine Wine's auctions and secondary market correspondent, Chloe Ashton, continues her series on the world's finest wine estates with Vega Sicilia, a historic name in Ribera del Duero.
The history of Vega-Sicilia wine dates back as far as 1864, when the estate (albeit not yet sporting its now world-renowned name) was owned by Don Eloy Lecanda y Chaves. Inspired by his training in Bordeaux, and by the Bordelais winemakers who had moved their production to Spain temporarily following the outbreak of phylloxera, Don Eloy Lecanda Y Chaves planted Cabernet Sauvignon, Merlot, Malbec and Carmenere on his land in Ribera del Duero. However, the vines were not used at the time to make wine, but rather brandy, until the property was taken over by the Herrero brothers at the turn of the 20th century.
For the next 80 years, the vines were rented and cultivated by negociant Cosme Palacio, to varying degrees of success. In 1982, the Álvarez family acquired Vega-Sicilia, and the estate benefitted from the newly created DO (Denominación de Origen) for Ribera del Duero. Both acts brought fortune to the Vega-Sicilia name, as the family immediately invested in elevating the quality of the wines, including upgrading the winemaking facilities and embarking on a rigorous replanting program. Today Vega-Sicilia is the flagship estate among many owned by the Álvarez family, having added further production sites across Spain and even in Tokaj, Hungary to their vinous roster.
What makes Vega-Sicilia special?
A family affair
During its rise to fame throughout the 20th century, Vega-Sicilia wine production created a self-sufficient hamlet on the vineyard site. With so many workers, the estate transformed into a village of its own, with a chapel and a school for families of those working in the vines. Beyond this, the estate has maintained a history of family generations working at the property. The father of Mariano Garcia—winemaker at Vega-Sicilia between 1966 and 1996—was a farm worker on the estate. Even the cooperage at the property has stayed in the same family's hands for four generations.
A lone ranger
The name Vega-Sicilia has been synonymous with triumph in Spanish winemaking for decades. Indeed, the property's position outside of Spain's most famous winemaking region (Rioja) has allowed it to become the flagbearer for vinous acumen on behalf of the whole country. While it dominated production in its own region – the Ribero del Duero – for decades, Vega-Sicilia's accomplishments have given rise to other high-quality wineries taking up residence nearby (such as Pingus).
A timeless beauty
With such a lengthy winemaking history, Vega-Sicilia's top wine, Unico, is generally considered to be one of the most iconic and distinct wines of the world. Unico is known for having an extreme ability to age, and verticals of the wine spanning 8 or 9 decades are not unusual for long-term collectors.
How much does Vega-Sicilia cost?
Vega-Sicilia produces several wines, both under the esteemed estate name and from a property acquired in Tokaj, Hungary—Oremus. The dry white made from Furmint by Oremus typically retails for around $30, while its sweet siblings are worth considerably more. In Spain, there are seven different wines. The wines made in Rioja—Macán and Macán Clásico—cost between $75 – $100. In the mid-range, Valbuena n°5 can be purchased for $150 – $200. Unico retails for considerably more, starting at (c.$500). Its rarer cousin, Unico Reserva Especial is dearer still, starting at c.$600.
The finest wines of Vega-Sicilia

Unico Reserva Especial
The Reserva Especial respects an age-old Spanish winemaking tradition, for a cuvee that blends the best of several years' production.
Unico
A standard-bearer for global fine wine quality. Since its first vintage in 1915, Unico has risen to fame as one of the most long-lived wines in existence. It benefits from a near decade of age prior to release. Unico combines the power of Tempranillo with the structure and elegance of Cabernet Sauvignon to produce a wine that is truly unique. Notable vintages include 1962, 1953, 1968, 1982, 2009, and 2010.
Valbuena n°5
Earns its name from a lengthy ageing period of 5 years, two of those in barrel. Made from Tinto Fino and Merlot, the wine crosses cultural boundaries, reflecting both the impressive local terroir, and centuries of winemaking traditions.
Alión
A property next door to Vega-Sicilia, purchased in 1991. Alión marks the Álvarez family's first adventure away from traditional styles of wine. Its wine is made entirely from the Tinto Fino variety. The grape lends itself to producing elegant wines even in hot conditions.
Pintia
The Álvarez family expanded their winemaking empire into Spain's Toro region – further down the Duero river—with the birth of Pintia in 1997. The first vintage of Pintia released is 2001.
Macán
A joint venture by two vinous giants: the Álvarez family combine forces with Benjamin de Rothschild in 2013, conquering Spain's most well-known wine region. They produce Macán and Macán Clásico as Rioja DOCa.