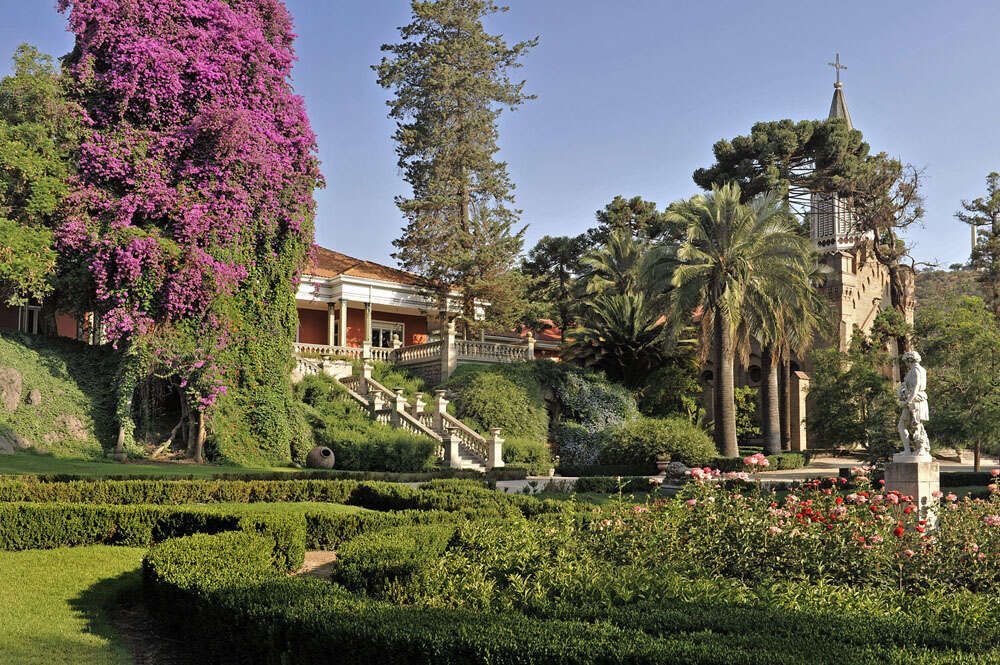 Raymond Blake greets the latest, Bordeaux Place-released vintage of Santa Rita Casa Real, a Chilean Cabernet on the up under winemaker Sebastián Labbé.
More than a decade has passed since the bright, bitter morning of Tuesday, January 17, 2012, saw me in London, along with a host of colleagues, for a vertical tasting of eight vintages of Santa Rita's flagship wine, Casa Real Cabernet Sauvignon.
Starting with the "tightly coiled" 2010, we worked our way back through the "rasping fruit" of the 2008 and the "hidden depths" of the 2005, before appreciating the "lovely structure" of the 2002.
Then came the "gorgeous perky fruit and dusty tannin" of the 1999, before the "great length" of the "best in tasting" 1997, and while the 1995 was "a little frail at the edges," the 1989 maiden vintage was "still fresh and perky, more so than the 1995. Quite angular—the skeleton beginning to show through the flesh but elegant and tasty and holding up very well."
The latest release of Casa Real, the 2019, celebrates the wine's 30th anniversary, and to mark that milestone it is now being sold through the Place de Bordeaux—an increasingly popular distribution channel for premium wines from around the globe. Such a move speaks of ambition and self-belief, marking a coming of age.
It is the latest chapter in a story that stretches back to the founding of Santa Rita in 1880, though its modern incarnation dates from a century later, when noted Chilean businessman Ricardo Claro bought it, thus setting in motion a four-decade era of expansion and development that shows no sign of slowing today.
By the mid-1980s, Claro had made his ambitions clear, challenging his winemaking team to produce a world-class Cabernet Sauvignon from the Alto Jahuel vineyards in Alto Maipo. The result was Casa Real 1989.
The wine has been made almost every year since, except for the frost-affected 1992 and 2006, and also 2000 when heavy December rains precluded production. Over its 30-year history it has established a sound rather than stellar reputation, noted (by this writer at least) as a structured, satisfying wine that needed a tad more excitement to elevate it toward greatness.
In truth, it hasn't accrued the same cachet as other Chilean icons Almaviva and Seña.
Casa Real: A classic expression
Perhaps that elevation is now in train, and it can be dated from the 2017 vintage, the first for which current winemaker Sebastián Labbé was completely in charge. Labbé brings worldwide experience to his role, having graduated in viticulture and enology from Lincoln University, New Zealand.
Then he crossed the Tasman Sea to work at Tyrrell's, source of Vat 1, possibly the Hunter Valley's greatest Semillon, an experience that surely informs his winemaking today, for talk of "freshness" abounds as he elaborates his winemaking philosophy and describes the style he is aiming for in Casa Real.
His fluent English meant that a recent Zoom call progressed at an easy cadence, with few could-you-repeat-that moments to break the flow.
Describing the 2019, he said, "What I really like about 2019, it's a hot vintage, but not extremely hot and dry like 2017, for example, that was much earlier… In the months that I call the 'magic months,' from February onward, temperatures were very high, but they kind of slowly start to decrease a little bit, and I think that allowed us to ripen very well the tannins but also to retain some of that freshness that [I think] is quite evident on the wine.
"Coming from the 2018, that was the perfect vintage for us. I think that 2019 doesn't have much to envy… For me, there is concentration, there is a lot of structure. I am surprised about the brightness and the acidity of the wine, how fresh it feels."
The wine has everything that Labbé wants from Cabernet Sauvignon: "The big mouthfeel, that creamier texture, the wines that have, you know, big shoulders on the side but they are able to go through the back of your palate with that kind of raspberry, cherry, and that kind of cedar note… fresh but also very delicate."
More generally, when asked about the style of wine he seeks to produce in Casa Real, he replied, "What we want to show with Casa Real is basically the classic expression in terms of richness, a wine that has a structure, a wine that has actually big tannins but they are actually very velvety."
But it is not long before he circles back to add a comment about "the vibrancy and the freshness."
In the pantheon of the greats
Labbé can certainly talk the talk, but he still has much work ahead of him—both at home, where a significant vineyard expansion program is under way, adding perhaps 30ha (75 acres) to the current 18.5ha (46-acre) Casa Real vineyard, and abroad, convincing the world that his wine is now worthy of a place in the pantheon of greats. In this latter quest the marketing department could come to his aid.
When contemplating some general comments to add peripheral color to this Preview—and before I had received a sample bottle of the wine—I mused on the label, one that I have always felt did not do justice to the wine.
Nor, more importantly, did it signal the status the producers sought to achieve for their flagship. It may be a beautiful representation of the wonderfully restored Casa Real property, complete with its own private chapel, but it always had a washed-out look, and finding the vintage date was not easy.
The 2019 label has addressed those shortcomings in part, but I feel they need to go further—not just in design but in content, too.
If Santa Rita want their golden boy to rub shoulders with the world's best, then a clearer standalone identity—one that sunders the link to Santa Rita—should be established. It would be a bold move, but I believe it is necessary if the wine is to break out of its well-regarded but not highly prized pigeonhole.
Dropping the Santa Rita name would be a good start, for it shackles Casa Real to a whole portfolio of wines from which it needs to stand apart. It would then be uncluttered by association with the "mothership"—and there is of course precedent for this in the luxury-goods world: Dom Pérignon sits at some remove from Moët & Chandon; ditto Lexus and Toyota. Casa Real should be the same.
The move to La Place speaks of ambition and an awareness that this is now the favored route to market for many of the world's top wines. But with increasing numbers choosing that route, it would be easy to get lost among the myriad luxury offerings.
Sebastián Labbé is cognizant of the need to up the game, to apply ever more rigorous methods at every stage of the winemaking process. Having studied and worked abroad, an informed, global view comes naturally, particularly when asked what his favorite style is from everything the wine world has to offer. Perhaps surprisingly, he does not nominate a first-growth claret or the like but plumps for Puligny-Montrachet, with barely a pause for thought.
Casa Real is in safe hands.