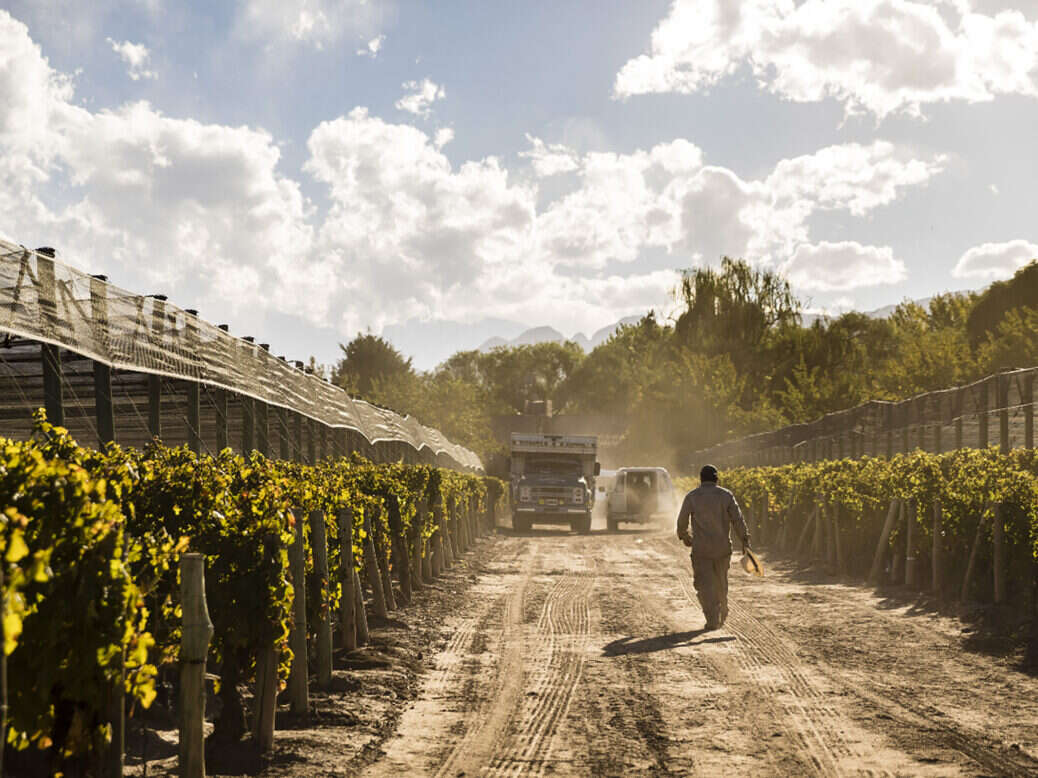 Luján de Cuyo is quite rightly considered the "cradle of Malbec." It was here, just south of the city of Mendoza, that Malbec made its name and sent shockwaves through the world of wine in the early 2000s. Development farther south in the Uco Valley over the past two decades, though, has rather overshadowed the wines of Luján de Cuyo. There is one appellation, however, that is reclaiming its place in the spotlight: the historic Las Compuertas. 
One of the westernmost appellations of Luján de Cuyo, Las Compuertas is pegged right to the foothills of the Andes mountains. Its name, meaning "floodgates," comes from the fact that it is the first wine region to get access to the increasingly precious water supply of snowmelt from the mountains. Not only has its privileged position been advantageous for irrigation, but its higher elevation and proximity to the mountains make it one of the coolest subregions in Luján de Cuyo—an asset evidenced in the freshness of the wines. 
"Las Compuertas is one of the coolest, highest regions in Luján de Cuyo," explains Hector Durigutti, who, along with his brother Pablo, has been championing the region and helped found an association of producers in the area. "As well as the amazingly diverse soils brought down from the mountains, you get great natural freshness and acidity."
Recent vintages from producers including Durigutti—especially in their excellent Proyecto Las Compuertas line—as well as Matias Riccitelli, Cheval des Andes, Luigi Bosca, and Terrazas de los Andes, show the nuance, freshness, and classic elegance Las Compuertas can offer.
It is an even greater shame, then, that this is a wine region under threat. Creeping urbanization has led to the uprooting of many of the region's old vines, with now barely 850 acres (350ha) of vines left in the ground. It is with this threat in mind that Las Compuertas was recently declared a "viticultural reserve" by the local government, protecting its vines from further upheaval. Vineyards are scarce and land is expensive in Las Compuertas, but the wines certainly make it one of the most clearly defined crus of Mendoza.
The emerging grand crus of South America