Another of the modern Argentinian GIs, and one with notable personality and quality, is San Pablo. This region of around 1,235 acres (500ha) of vines was pioneered by Salentein in the late 1990s and extends from an altitude of 4,000ft (1,200m), to 5,500ft (1,700m) in the Andean foothills. Although not quite the highest altitude in Mendoza, San Pablo has a unique microclimate that makes it stand out on its own. While most of Mendoza receives barely 8in (200mm) of rainfall each year, San Pablo gets closer to 20in (500mm), lending the wines a totally different character.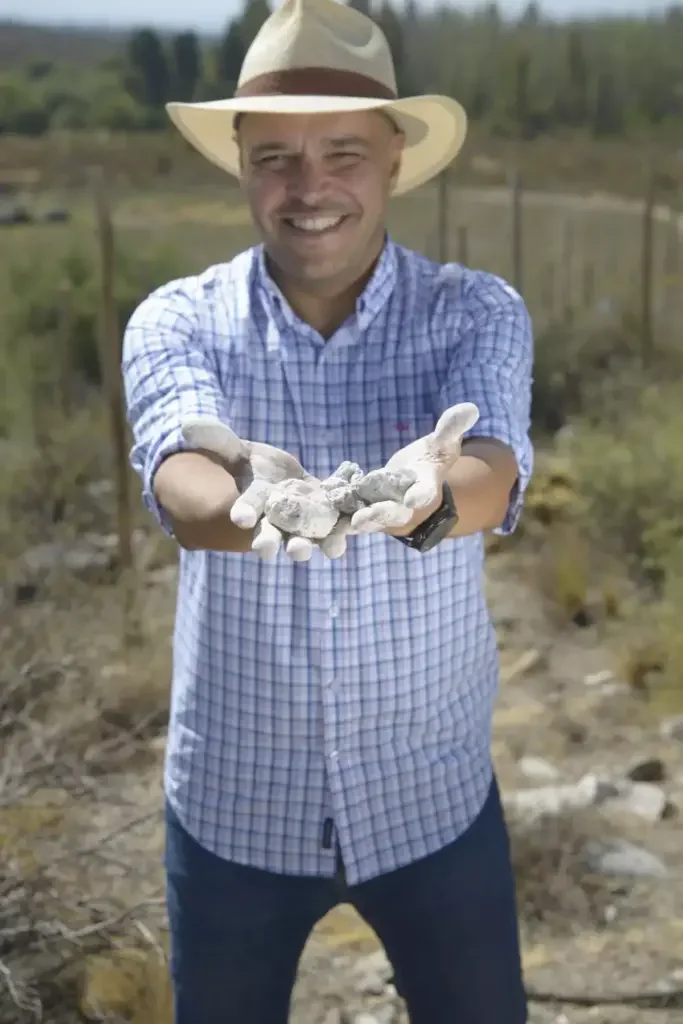 "San Pablo is the Uco Valley's closest GI to the mountains," explains Pepe Galante, winemaker at Salentein. "The upper sector is more humid than other regions, which means the maximum temperature is only 82°F (28°C) in the summer, but it still drops to 46°F (8°C) sometimes at night—balancing acidity and fruit with lower alcohol." It is this combination of humidity and cooler temperatures that makes these wines distinctive—and the region particularly suited to great white wines. Sauvignon Blanc and Chardonnay especially show great elegance and purity, with a firm spine of acidity that sets them apart as some of the best from Argentina, while the Malbec, Pinot Noir, and Cabernet Franc wines are typically fragrant with floral notes.
Salentein has top expressions here, as do Tapiz, Zuccardi, Passionate Wine, Susana Balbo, and Buscado Vivo o Muerto.
The emerging grand crus of South America