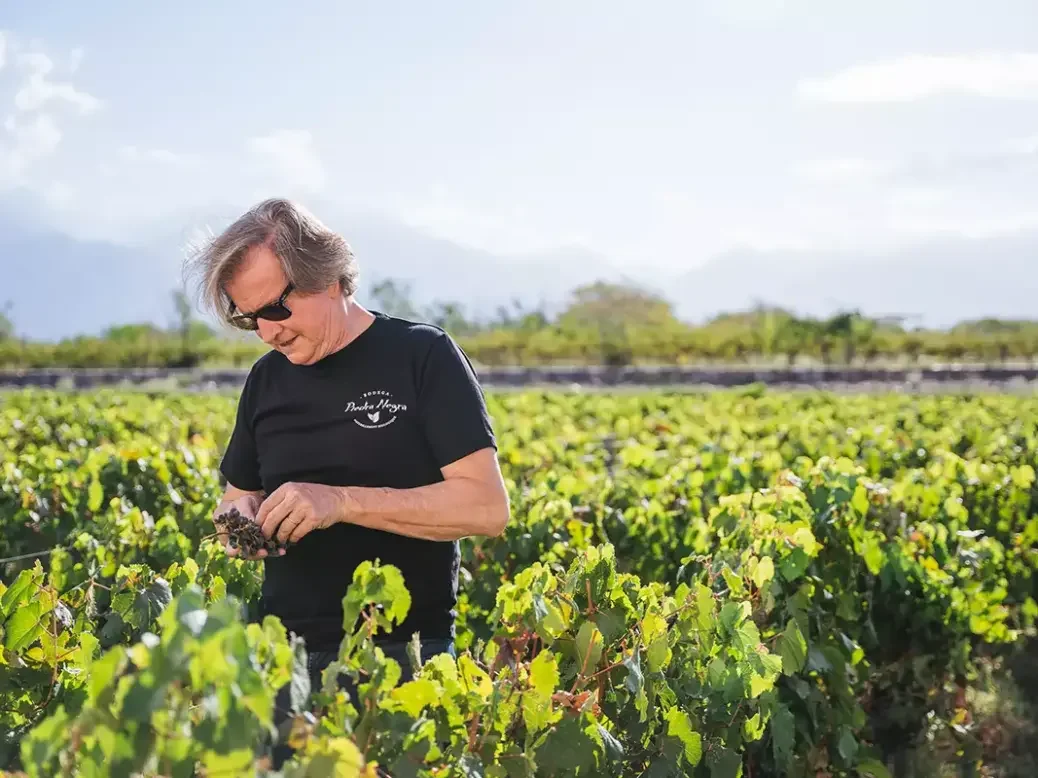 Los Chacayes runs a gamut of climates, ranging from Winkler III in the lowest sector at around 3,300ft (1,000m), to Winkler I in the upper parts at around 5,500ft (1,700m). The wines, however, are united in their distinctive personality, and this has become one of the most sought-after terrains in Mendoza. As one of the fastest-growing GIs in the Uco Valley, Los Chacayes has gone from around 2,500 acres (1,000ha) of vines to more than 4,500 acres (1,850ha) over the past five years. This is all the more impressive considering that less than three decades ago this was barren desert, with the first vines planted by François Lurton in 1996.
What everyone is after is this combination of high altitude, proximity to the mountains, and rocky soils. Parts of Los Chacayes still look like a riverbed, covered in gravel. "What defines Los Chacayes for me is that we are on an alluvial fan, and we have these very poor soils with quite hard stones," explains Thibault Lepoutre, winemaker at François Lurton's Piedra Negra. "This gives us a lot of color and concentration in our wines, and we get very nice acidity. There's also a certain firmness to our Malbec and Cabernet Sauvignon."
The power of the tannins in Los Chacayes, in combination with great acidity, is what makes the wines of Los Chacayes some of the most ageworthy in Argentina today—a trait we will have to wait patiently to enjoy from the region's relatively youthful library of wines. Early vintages of Piedra Negra and other key estates, including Bianchi, Susana Balbo, SuperUco, and Kaiken, already show the great cellar potential. But it is the more recent vintages that hold the most promise from the region, as winemakers have fine-tuned their winemaking in line with the intensity of the terroir.
Los Chacayes is also a special cru for its great potential for Garnacha blends and white blends from Rhône varieties, exemplified by the excellent wines of Ver Sacrum, Mariana Onofri, Bodega Teho, and Corazón del Sol. Winemakers in the region today typically err toward a juicy, more ethereal style of Garnacha, but it is always underpinned by the taut spine of tannin that epitomizes this region.
The emerging grand crus of South America