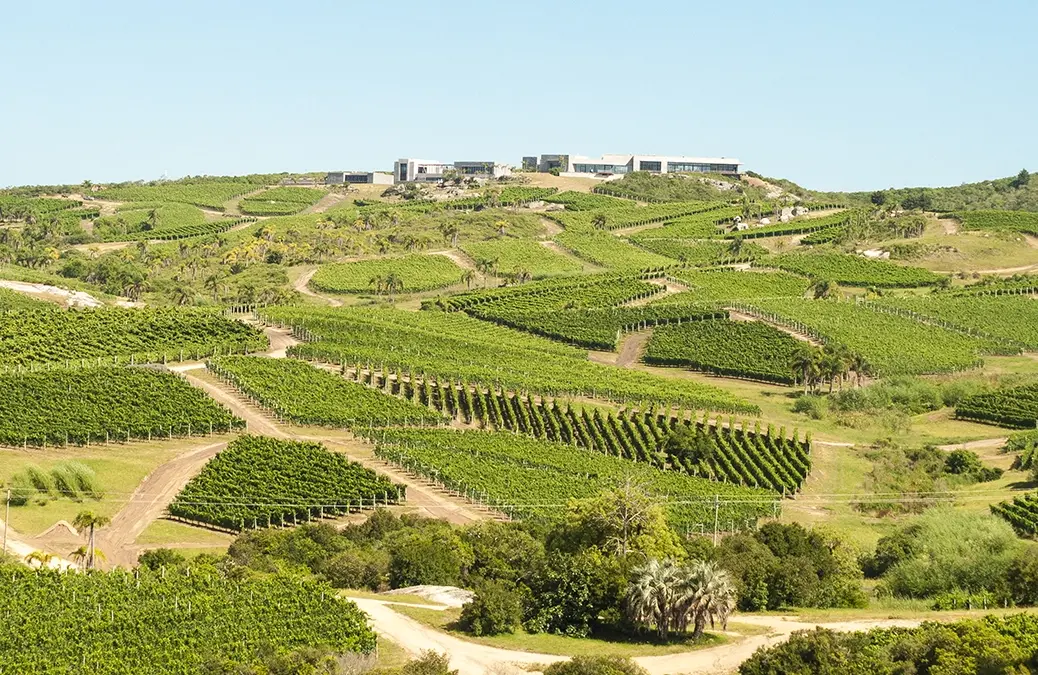 Uruguay is the smallest of the wine countries of South America in size, but it punches above its weight in quality. At the head of the quality curve is the wine region of Maldonado, which has gone from zero to hero within 20 years. Today, more than 1,000 acres (400ha) are planted here, the source of some of the country's most lauded wines.
Alto de la Ballena was the modern-day pioneer of the coastal hills of Maldonado, planting the first vineyards there in 2001, but the producer that really put Maldonado on the map internationally was Bodega Garzón, planting 600 acres (240ha) in 2008. They are both joined today by notable fine wines from Bodega Bouza, Cerro del Toro, Familia Deicas, and Compañía Uruguaya de Vinos de Mar, as well as some vinous gems from Bodega Oceánica José Ignacio, Viña Eden, and a handful of independent vignerons. 
What makes Maldonado's wines really shine are the poor granitic soils combined with the temperate maritime climate. "Maldonado has beautiful, well-drained rocky soil from granite mother rock and is situated close to the Atlantic Ocean, with these refreshing, cool, and healthy breezes from the ocean," says consultant Alberto Antonini, who masterminded the development of Bodega Garzón. "This combination can give a lot of energy to the wines."
This energy comes through not only in the mineral verve of the Tannat and Cabernet Franc but also in the tangy, maritime whites. Riesling and Chardonnay are certainly promising, but it is the punchy yet refined Albariño from Maldonado that is giving Uruguay its well-deserved seat at the table with the world's other great coastal white wines.
The emerging grand crus of South America