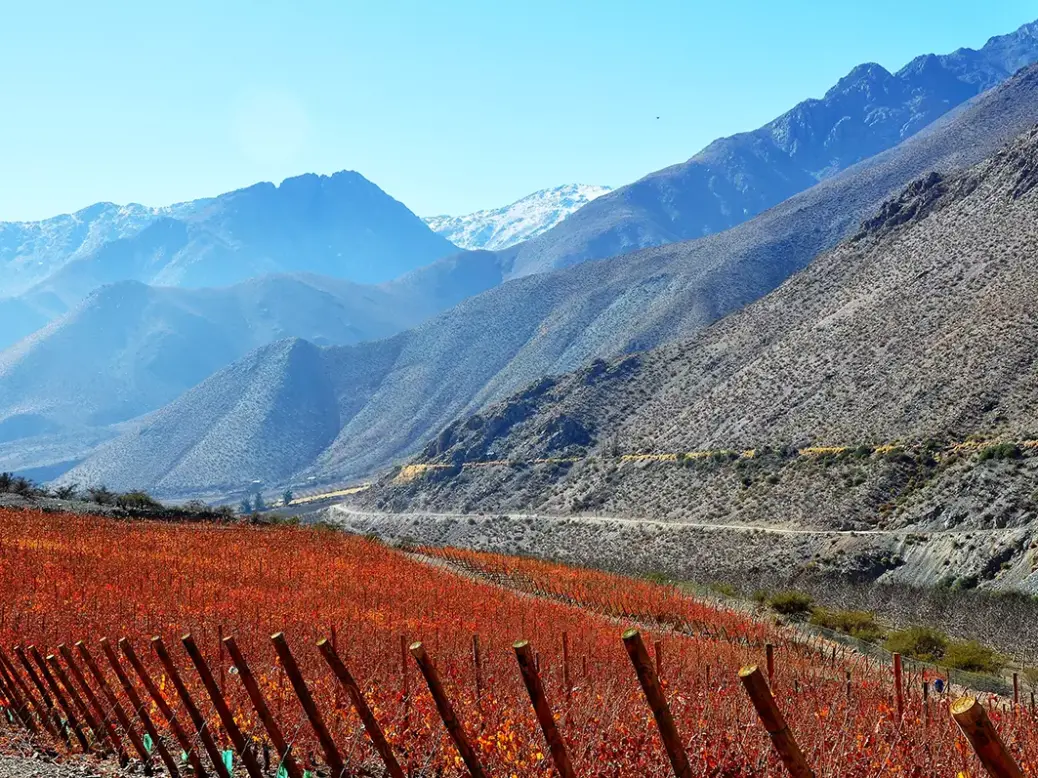 There's no doubting the "white gold rush" in South America, with winemakers and agronomists hunting down limestone soils. Gualtallary is the embodiment of this movement in Argentina, but in Chile it has taken producers in a different direction—toward the coast and the limestone of Limarí.
In the subregions of Quebrada Seca, Tabalí, and San Julián, first planted in the 1990s and located between 14 and 17 miles (22 and 27km) from the coastline, river terraces offer alluvial rocks covered in fine layers of calcium carbonate. These regions are known for giving unique character to the wines, which is increasingly profound as the vines gain age. The subregion of Talinay is much newer, its vines barely a decade old, but this is where I think we are already seeing some of the most exciting wines from Chile. The vineyards, planted by Tabalí, are just 6 miles (10km) from the coast and planted on an ancient seabed with a thick layer of marine limestone.
Although one of Chile's more northerly wine regions, the impact of the Humboldt Current makes this a cool-climate region. Nights are brisk and mornings are chilly, until the sun penetrates the thick coastal camanchaca fog that lingers till early afternoon. The cool climate makes it ideal territory for steely Sauvignon Blanc and svelte Syrah. But the grape varieties that I believe are really putting Limarí on the map are Chardonnay and Pinot Noir, which take on a bracing, mineral character with finesse and persistence.
"What sets Limarí apart is the limestone," proposes Tabalí agronomist Héctor Rojas. "We have the same coastal climate as many of Chile's maritime wine regions, but this is the greatest concentration of limestone in any wine region in Chile—and that's the big differentiator. Wines made from grapes grown in these calcareous soils can reach full maturity but retain really high acidity, and this character is unique in Chile. There's no greenness in the wines; you get great structure and weight with mineral or saline notes, and you get this incredible freshness."
The unique combination of a cool coastal climate with marine limestone makes this Chile's holy grail for Chardonnay and Pinot Noir. The exquisite top wines of Tabalí and Reta merit "grand cru" status, while the mouthwatering wines of Miguel Torres, Maycas de Limarí, and Amelia would certainly be on track for a "premier cru" equivalent.
The emerging grand crus of South America