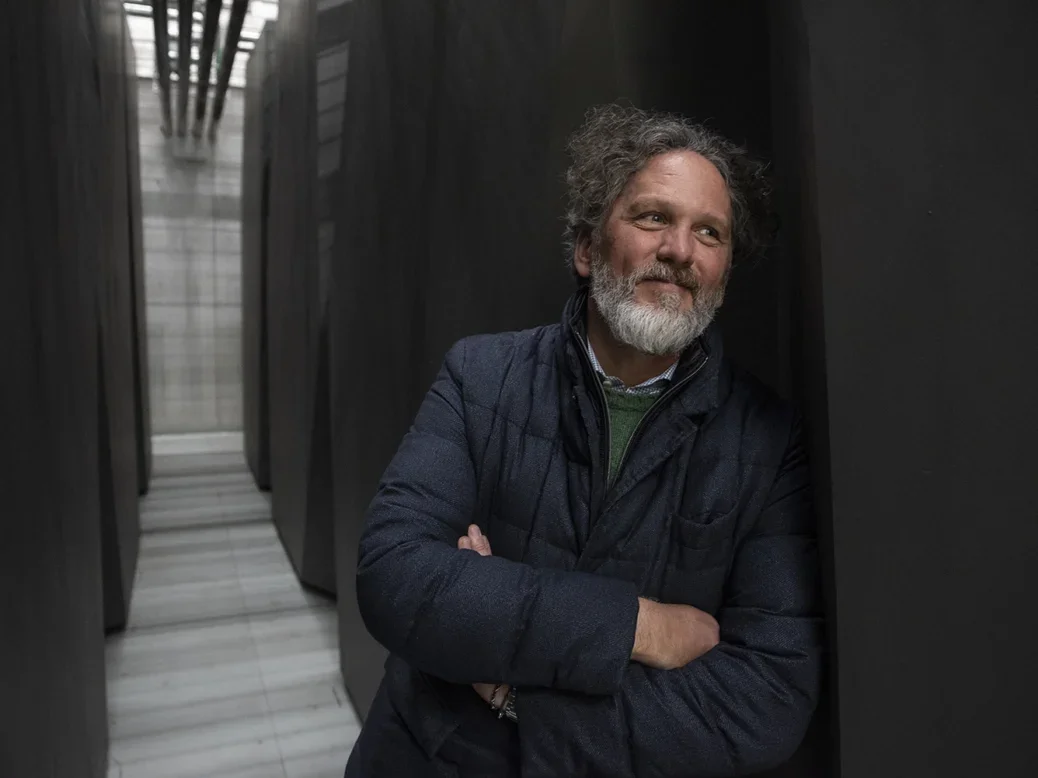 At a special tasting in the temple devoted to one of Italy's grandest wines, Robin Lee, with Masseto's director Axel Heinz and Sotheby's worldwide head of wine Jamie Ritchie, garnered privileged insights into the seven vintages to be auctioned by the house in April, a release named after the inner sanctum where the wines have been stored ever since they were enshrined.
What wine is as perfectly proportioned and beautiful, as exquisite and rich, as a Brunelleschi cupola? As impressive and imposing as a Piccolomini palazzo? As virtuoso as Michelangelo's David and as sexy? What wine is so captivating, and so grand that you could say it embodies the very essence of Tuscany? It has to be Masseto. This may sound like hyperbole, but not to those who know the wine well.
Masseto is a modern masterpiece, one of Italy's, and the world's, outstanding wines. It was first created almost 40 years ago by Lodovico Antinori, scion of the eponymous Florentine wine dynasty, younger brother of Piero Antinori, who is head of the Marchesi Antinori empire that produces Tignanello, Solaia, and many other well-known wines. Lodovico Antinori founded the Ornellaia Estate in 1981. In 1986, the grapes from one plot of Merlot, always intended to be a component of Ornellaia—a Cabernet Sauvignon-dominated Bordeaux blend—was bottled separately. This wine was recognized to be of such exceptional quality, and to have such a unique and compelling character, that it was released the following year as its own cuvée, Masseto, a word that in Tuscan slang means "as hard as a rock." This name is a reference to the clay soil that bakes hard in the summer sun, and certainly not to the wine, which, though powerful and structured, is as soft as velvet, as smooth as silk, as supple as a thick Florentine steak served rare, flavorsome and intense, with a few grains of rough salt and a drizzle of intense, throat-tickling, grassy-green olive oil.
Acquiring a unique identity
The Masseto vineyard and winery are near the small village of Castagneto Carducci, ten minutes from the sea, near the town of Bolgheri, through the shadows of ancient cypress on a gentle slope behind the fabled Tenuto San Guido, where Sassicaia is made, the wine that first put Bolgheri on the map as an elite wine region, Italy's latter-day Bordeaux. But whereas Sassicaia, the original "Super-Tuscan" created by Lodovico Antinori's uncle, the Marchese Incisa della Rocchetta, is Cabernet Sauvignon with a dash of Cabernet Franc, Masseto is (or at least was, until 2020) pure Merlot.
Legend has it that the famed Russian émigré enologist André Tchelistcheff, who acted as a consultant for Lodovico Antinori, lay down flat on the virgin soil that had been used by the family as hunting grounds, put his ear to the earth, listened, and pronounced that it should be planted to Merlot. We are told that Tchelistcheff was inspired by Masseto's blue clay soils, similar to those that characterize certain storied vineyards in Pomerol. Tchelistcheff convinced Lodovico Antinori to plant this particular 17-acre (7ha) plot of rare blue clay with the Merlot needed for a Bordeaux blend. According to the current estate director, Axel Heinz, if there had been the kind of "proper soil analysis" that would be performed today, the decision to plant Merlot there would not have been taken. But "Intuition can sometimes lead you to a perfect result," says Heinz: "One of the limitations of science is that it creates a formula. It leads you to miss the exceptional."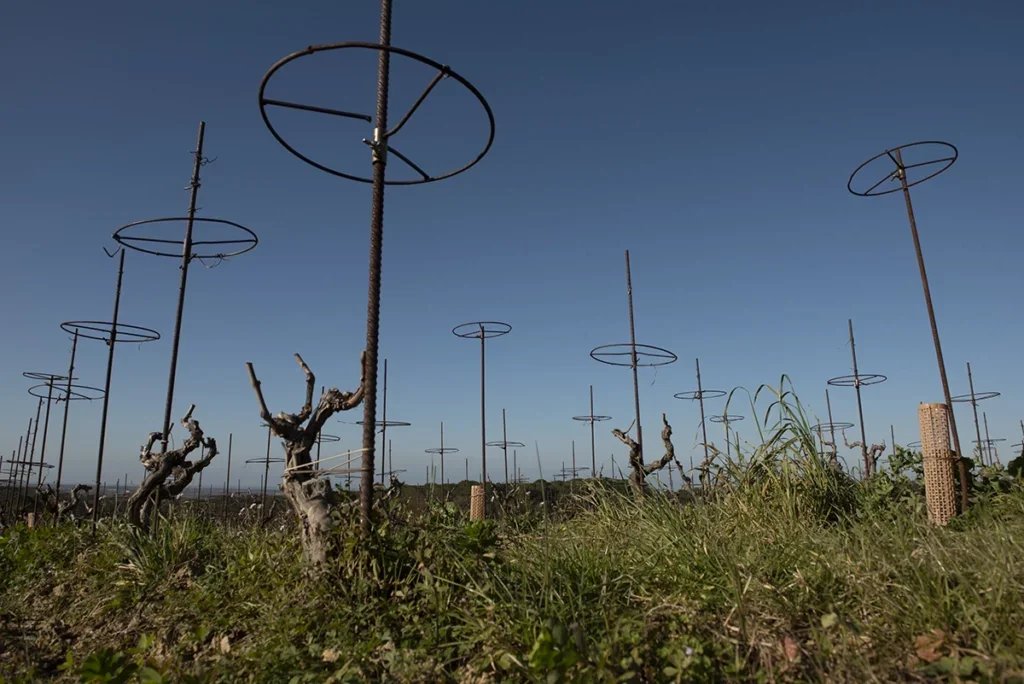 In the meantime, Merlot somehow became embroiled in the complicated relationship of a certain cinematic anti-hero and his ex-wife. When Merlot was planted at Masseto, it was the most popular and the most planted wine grape variety in the world. After the hit movie Sideways (2004), Merlot lost its pre-eminence, although it is still second in the world at 657,000 acres (266,000ha), behind Cabernet Sauvignon at 843,000 acres (341,000ha). Other factors have dented Merlot's reputation in the intervening years, such as the declining reputation of Bordeaux in general since the heady 1980s and '90s, when Robert Parker inspired a newly enthusiastic generation of wine drinkers to chase after whatever was "hedonistic," "mind-blowing," "saturated," and "luscious"—descriptors that, as it happens, are all perfect for Masseto.
The after-effect of that famous film, coinciding with the waning influence of Robert Parker, has had a colossal effect in the real world. It may seem hard to believe, but there are more than a few influential wine experts who seem to have picked up their beliefs about Merlot from a dour, frustrated, accident-prone, fictional wine nerd, and who still cling to his convoluted, self-contradictory opinions—despite the hidden punchline of that film being that, yes, the greatest wine of them all includes… you guessed it… a good proportion of Merlot.
There is an all-too-widespread belief that Merlot as a grape variety is less complex and less "serious" than Cabernet Sauvignon or Pinot Noir. Although it cannot be denied that there are rather mediocre wines made from Merlot in northeastern Italy, for example, where it is still a popular offering by the glass, or from California, where it has the "vanilla" reputation of being uncomplicated, untannic, and uninteresting, not to mention from Chile, Romania, and the Languedoc, the same is also true of Cabernet Sauvignon and Pinot Noir from these and many other places as well. Yet Cabernet Sauvignon has cachet, and Pinot Noir is oh-so-chic, no matter how overblown. The wine experts will roll their eyes to the back of their heads in ecstasy over it, never minding how out of balance it may be at 15% ABV, whereas a varietally labeled, classic Merlot will not get even a modicum of respect.
Merlot is non-U. Merlot is not cool. Merlot is like the 1980s—it is out of fashion. Merlot is like Ronald Reagan's jokes, Margaret Thatcher's politics, and Michael Jackson's moonwalk. The Merlot persona is Alexis Carrington, Jessica Rabbit, and George Michael. The tasting note for Merlot is Princess Diana's wedding dress, voluminous blow-dries, colorful eyeshadow, and chocolate-covered profiteroles in a gull-winged sportscar. Nonetheless, Merlot is responsible for more than a few of the world's greatest wines—on its own or in a blend. It is undeniable that Merlot has the potential for greatness, which cannot be said for all grape varieties—indeed, which can be said for very few. If you know, you know. The great wines that are made from Merlot do not advertise the fact that they are Merlot on their labels. Wines from Pomerol are Pomerol. The old Merlot-dominated vintages of classic Claret are also labeled by their appellations. Masseto, Italy's greatest Merlot, is Masseto. Merlot is the grape that dare not speak its name.
The legendary Tchelistcheff was the first consultant for Masseto (and Ornellaia) until 1989. He was succeeded in 1991 by Michel Rolland, otherwise known as the Bordeaux "magician," who, much like Merlot, also got into movie trouble when he was mocked and lampooned in the outrageous 2004 documentary Mondovino, which depicted Rolland driving around in the back of a chauffeured limousine using an antiquated cell phone to dole out the same advice to all his clients (to micro-oxygenate their wines). Yet Rolland remains consultant to Ornellaia and Masseto to this day. Rolland's notorious obsession with wine texture perhaps at least partially explains Masseto's beautiful, distinctive, and inimitable silky-smooth velvetiness.
Masseto's first winemaker was the eclectic innovator, Tibor Gál, whom Lodovico Antinori recruited to work for him when he met him on a visit to Hungary. After Gál, there was Andrea Giovannini, now at Castello di Monsanto in Chianti. Then there was the Bordeaux-trained Thomas Duroux, now at Château Palmer. Anna Martens was winemaker for one year and now makes her own wine on Mount Etna. In 2005, the charismatic and cosmopolitan half-French, half-German, Bordeaux-trained Axel Heinz took over at the helm. Heinz is still running the show as the estate director of both Masseto and Ornellaia. Over the past decade, Masseto and Ornellaia have been divided into two different estates. In 2019, Masseto unveiled its new, separate, state-of-the-art winery designed by the Japanese-Italian architect, Hikaru Mori. A new winemaker was appointed for each winery, and Eleonora Marconi, previously winemaker at Castello di Nipozzano, the Frescobaldi Chianti estate, was chosen for Masseto. Marconi has since left, and in 2021 was replaced as winemaker and cellar master by Gaia Cinnirella, previously a vineyard manager at Biondi-Santi.
Forging a lofty reputation
The dizzying leadership changes have been matched by even more tumultuous changes of ownership. In November 1999, Lodovico Antinori sold Robert Mondavi a 50 percent share in Ornellaia, with an option to buy it all. Mondavi purchased the rest of Ornellaia in 2001, for a rumored $35 million. When the news came a few months later that Mondavi had sold 50 percent of Ornellaia to the Frescobaldi family, who, as the other oldest and most aristocratic wine dynasty of Florence, are ancient rivals of the Antinori, Lodovico Antinori felt personally betrayed. Behind the scenes, a constant presence throughout this whole story, is Giovanni Geddes da Filicaja, CEO of Ornellaia. Tall and lean, debonair and aristocratic in his impeccable tailoring, Geddes da Filicaja runs the business.
Geddes da Filicaja was CEO of Antinori for 12 years. He became involved with Ornellaia when Lodovico Antinori hired him as a consultant to help with the structuring of the company. In 1997, Geddes da Filicaja became CEO of Frescobaldi, but in 1999 was invited back to be CEO of Ornellaia. Geddes da Filicaja negotiated the sale of the Ornellaia estate, first to Mondavi and then to Frescobaldi, Geddes da Filicaja remaining CEO with a 5 percent share. After Constellation acquired Mondavi for a reputed $1 billion in 2004, Frescobaldi was able to buy Mondavi's other 50 percent share of Ornellaia. Lodovico Antinori thought he was selling to a foreign company, but Frescobaldi became the outright owners of Ornellaia and Masseto, a matter of lasting regret for Lodovico Antinori.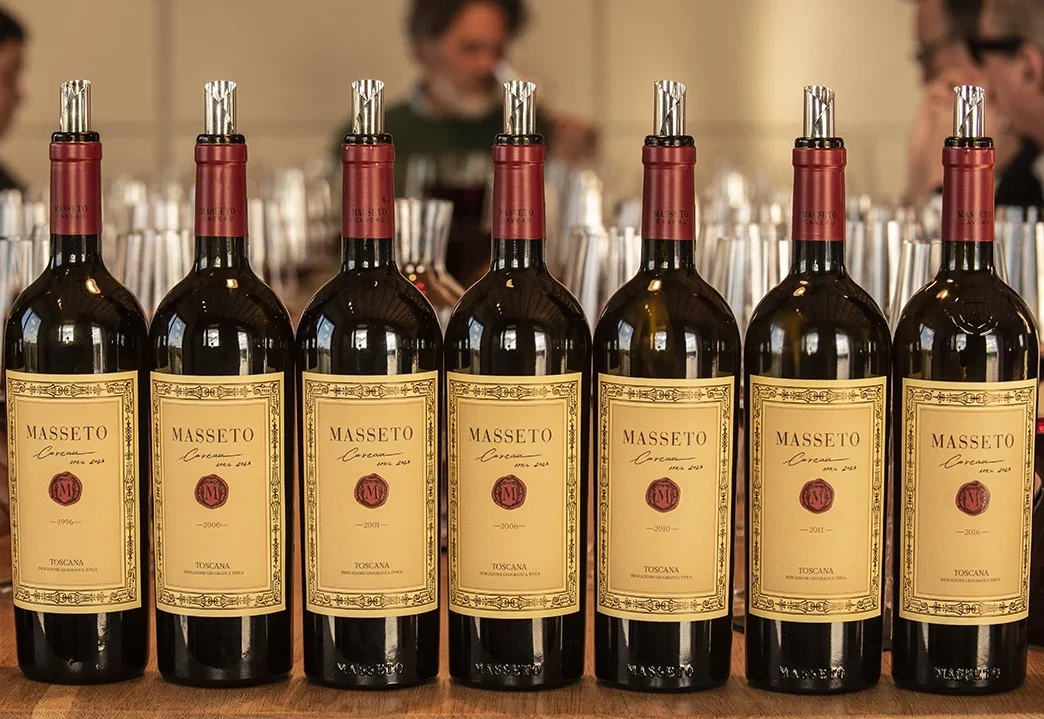 Ever since Masseto became part of the Frescobaldi portfolio, it has been the only wine among Italy's very highest-level wines that is not associated with its creator. This is quite unusual for such an elite wine, especially such a modern one, not only in Italy, but anywhere. Now that Masseto has achieved its own identity distinct from Ornellaia, it is, more than ever, a wine without a human face (not to mention a winery dog). Lodovico Antinori has been rather written out of the story, which is not surprising. What does seem a little strange, however, is that no one from the Frescobaldi family has taken on the public-facing role of owner. The Frescobaldi stay discreetly in the background, represented by Giovanni Geddes da Filicaja as CEO.
Axel Heinz has been in charge of the winemaking at Masseto (and Ornellaia) for almost two decades now, and he therefore deserves full credit for cementing its lofty reputation. Heinz is an exceptional personality: knowledgeable, a fluent and entertaining speaker in at least four languages, sensitive, committed, and passionate about what he does, but he is not the owner, and sees himself as custodian. Masseto, he says, is not his wine. Heinz sees his job as being much like the director of an august Bordeaux château that has already passed through the hands of many owners. It could be a deliberate choice at the corporate level for Masseto not to be too intertwined with Heinz, creating an eventual successorship dilemma. For whatever reason, no other wine at the level of Masseto seems so much like an orphan.
The history of Masseto is certainly interesting, but even so, notwithstanding all the intriguing characters and the cloak-and-dagger twists and turns of the plot, it is not the most important thing.
If you ever have the good fortune to visit Masseto, as I did recently for the first time, and be given a private tour of the vineyard and the winery, and then be invited for a tasting, after which you are ushered into the private dining room upstairs and served the legendary Masseto 2001 from double magnum… if you have that in your glass, as you dreamily look out over the beauteous Tuscan landscape, illuminated by the blazing orange-red streaks of the sunset, then you are only going to be thinking one thing, which is that you have arrived in Paradise.
The Masseto Caveau Release
The online auction led by Amayès Aouli, Sotheby's Head of Wine, Europe will run from April 12 to 27. It will comprise 35 cases, with bottles of the 2006, 2010, and 2011, as well as magnums, double magnums, imperials, and a single Nebuchadnezzar of those and older vintages back to 1996. The 46 lots—132 bottles in total—will carry a combined estimate in the region of €200,000. Masseto will also extend an invitation to the winning bidders to host them at the winery by the end of 2024.
All the lots of and from Masseto Caveau are in oak cases handcrafted and numbered by an artisan in Bolgheri, and contain a certificate of origin signed by Axel Heinz. Every bottle will come with a Prooftag®, attesting to the wine's authenticity, and the date when the bottle left the Caveau is stated on the front label: April 2023. Caveau is mentioned on every capsule as well as on the seals of guarantee that close the wooden cases.
Tasting Masseto Caveau
Tasted at Masseto, January 30, 2023
2016 Masseto
What does perfection taste like? Well, for one thing, it does not taste perfect, it has to have personality, it has to be exciting, with a lively sense of risk; it must have balance, of course, but be on the edge of something significant, like a steep precipice or a fathomless void. This Masseto from 2016 has it all. It is big and bold, and yet exquisitely poised and graceful. It is monumental, but perfectly proportioned. The color is deep and dark, as it is still young, and this color expresses itself on the nose with still-reticent floral and herbal tones, along with something savage and untamed that is tangibly present and yet invisible, like wild boar footprints in the snow. When you taste this wine it impresses you with its intensity and vigor, its engaging personality, its elegance and polish, and its devilish energy, but all this greatness is contained and not explosive. There are dark-berry and wild-myrtle flavors, complex notes of damp potpourri and burned sage. The sweetness of the fruit is all savory, like charred aubergine and bicycle grease. An underlying smoky, tarry note like a winter fireplace, with oriental spices and star anise, pulls you through into a very persistent finish, still glowing with youthful splendor long after the wine is swallowed. 2023–60. | 100
2011 Masseto
Tight, taut, concentrated, monumental, this wine has an impressive and toned structure and a noteworthy natural acidity that is remarkable for such a hot year (a Masseto signature). Contrary to what some might suppose, Masseto is not acidified. Heinz says that the Merlot holds its acidity to such an extent that on a regular basis the Merlot of Masseto has a lower pH than the Cabernet Sauvignon of Ornellaia. Heinz has never acidified either Ornellaia or Masseto in the 18 years that he has been winemaker. Notwithstanding its powerful structure and impressive physique, the 2011 Masseto is pliant and graceful. It is like looking into the tense but soft and melting eyes of a deer. The sumptuous and complex flavors are generous, rich, and darkly sweet. The silky tannins and gorgeous texture linger in the memory. According to Heinz, this vintage reminds him of the 2001 when it was young, so all the more, on that basis I would warrant that it's worth cellaring. 2030–60. | 98+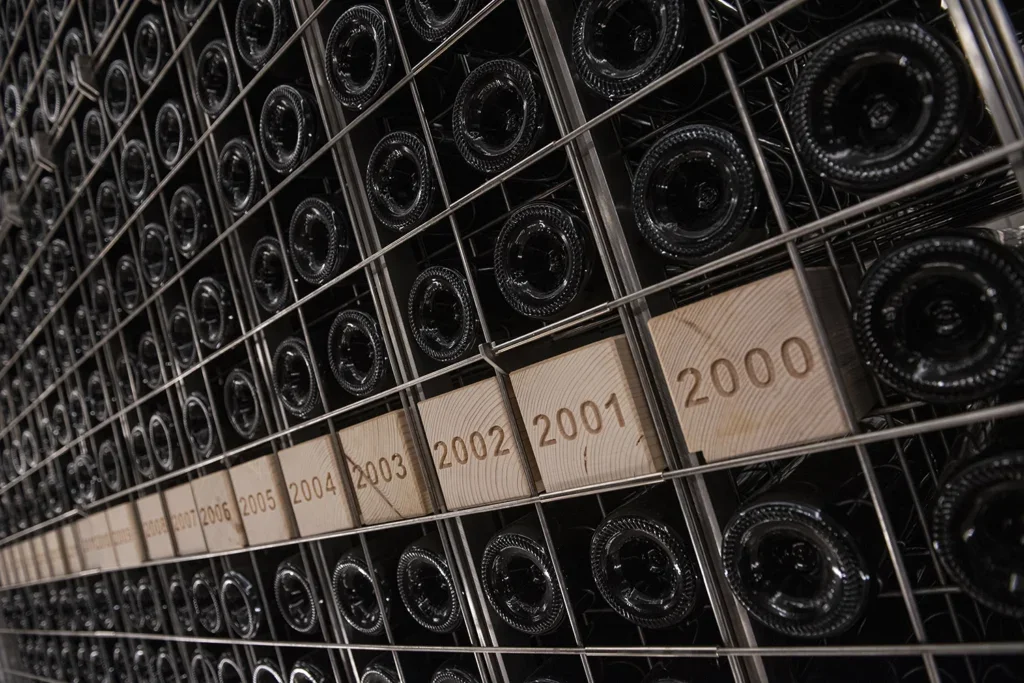 2010 Masseto
This was Masseto's latest-ever harvest, stretching into October. The nose is generous and plummy, with enticing floral notes of iris, musk rose, and pelargonium. Savory-sweet fresh blood and dark, juicy pruneau d'Agen, with mineral notes of ferric oxide and old terra-cotta bricks heated by the sun are enveloped by a breeze of sundried sage, rosemary, laurel, green fig, and all the other sweet and wild smells of the macchia mediterranea (similar to garrigue) which is the mix of native wild plants that grow along the Tuscan coastline and the Maremma. The toned tannic structure is like a pocket-sprung mattress, solid and yet heavenly-soft, subsumed in a textural roundness that swells like the ocean. As the wine develops into the long finish, it is prodigious and grand, like a monumental ziggurat covered in grassy moss but still visible. This is an outstanding wine, with plenty of time ahead. 2023–50. | 96
2006 Masseto
This is a gorgeous, gorgeous wine. It seizes the day because this is its moment. It is not too young, it is not too old, it is spot on. The 2006 Masseto smells and tastes like the inside of a Bentley. It feels like Roger Federer's backhand. Augmented with floral elements like candied violet and woodsy, creamy pine nuts, savory-sweet flavors of chestnut purée are interlaced with ripe and juicy red-pomegranate seeds layered with sandalwood, floor wax, green fig, kumquat, and something else like sour kombucha. The tannins are powerful but smooth, masterful and polished. Everything is tight and in its right place, with a surefooted virtuosity that is also at the same time relaxed, natural, unimposing, the epitome of true elegance. Savory sweetness and gorgeous folds of textural nuance envelop you all the way through to the end of the long finish. The 2006 is a beautiful wine that displays perfectly well what Masseto is really all about. 2023–40. | 100
2001 Masseto
This wine was served twice, from bottle and then (later at dinner) from double magnum. A truly superb vintage, no matter the context. This is another superlative wine, as well as an historic landmark for Tuscany in general and Masseto in particular. This vintage was awarded 100 points at the time of its release, and thereby transformed Masseto from being something of an insider's secret, to what it later became and still is today—the top dog. This is now a mature wine with captivating tertiary notes of beef consommé and fine cigars, as well as wafts of ylang-ylang and potpourri. Savory laurel, sage, and rosemary infuse the palate, complementing more meaty and exotic floral notes of ossobuco with saffron and a lifted, citrusy, tangy-sweet blood-orange character augmented with smoky wild honey, chipotle, camphor, and incense. Voluptuous, like cool silk sheets and a floaty eiderdown, caressing, solid, and yet soft, its rich and creamy texture is supported by an athletic tannic structure and a savory sweetness following through to the long finish. The heavenly texture is, however, what gives this wine its extraordinary pedigree and is what most lingers in the memory. Hard to equal, this wine is now in its prime (and from double magnum will remain there for many years). 2023–40. | 99+
2000 Masseto
The 2000 Masseto is more restrained on the nose than some of its stablemates but unfolds with aromas of ripe strawberry, red plum, and cherry, Seville orange, and Valrhona chocolate. Masseto's characteristic textural exuberance enlivens a long, persistent finish. Supremely refined, this is not a showy vintage, but it nevertheless displays the finesse, the irresistible charm, and the rich, sophisticated artist's palette for which Masseto is famous. 2023–30. | 94
1996 Masseto
The 1996 Masseto was bookended by celebrated vintages on either side (the 1995 and 1997) and seems generally to have been rather overlooked. If nothing else, this vintage demonstrates just how perceptible the distinctive voice of the Masseto terroir is in every vintage, conveyed with remarkable continuity in every wine throughout this estate's hitherto short and lively history. Marasca cherry, citrus peel, and damask rose lead the complex aromatics shaped by an elegant and lacy structure, like beautiful haute couture silk lingerie. Fully mature, it is time to drink this beauty now and over the next few years. 2023–30. | 93