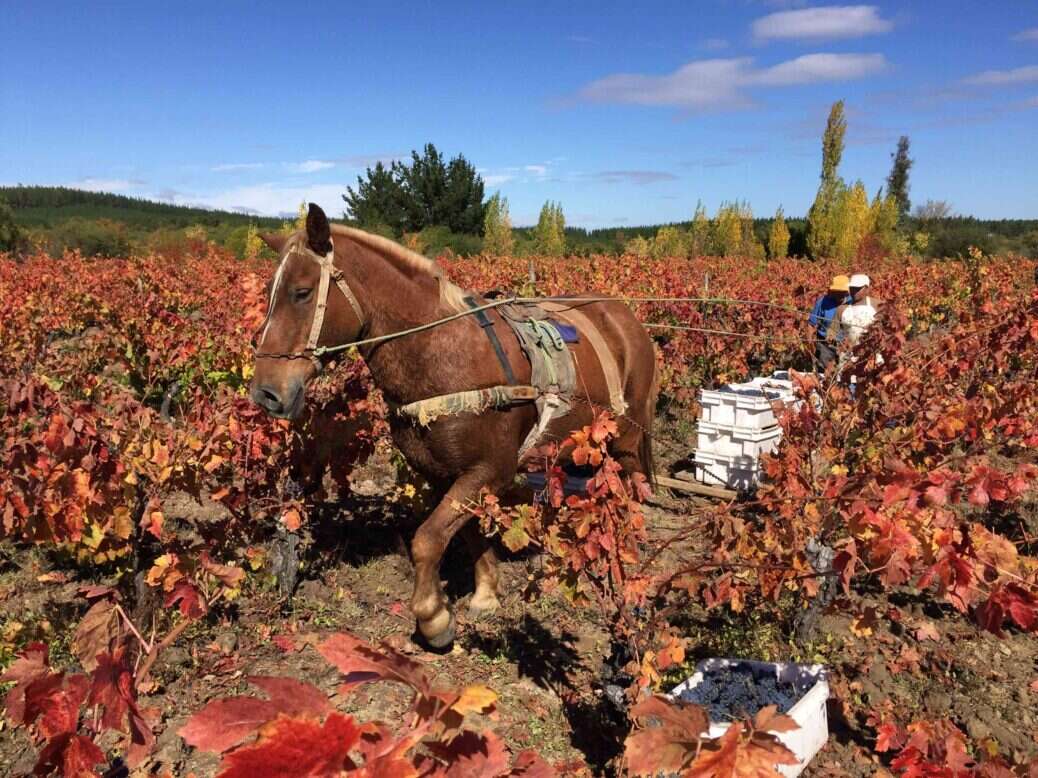 Chile is blessed with a treasure trove of old vines. Many of those old vines are in Itata, Maule, and Bio Bio, undoubtedly the humblest of Chile's wine regions, which remain somewhat forgotten in time. Because other agro-industries have become far more lucrative than grape growing, many of these old vines have been grubbed up. Those that survive do so largely because the grower believes them worthy of protecting and toiling over, day after day, despite little financial reward.
Until recently, this stoicism and dedication went largely unnoticed. A collective of open-minded and adventurous winemakers—including Leo Erazo, Marcelo Retamal, Eduardo Jordan, Pedro Parra, Christian Sepúlveda, Derek Mossman, François Massoc, Roberto Henriquez, and Pablo Morande—have brought renewed interest to these regions by making beautiful wines from these precious old vines.
One region in particular that is proving itself to be the "grand cru" of old vines in Chile is Guarilihue, where around 4,000 acres (1,600ha) are planted in the coastal hills of Itata. "In Guarilihue, you have sectors that are like crus, which the locals know by different vernacular names, very much like villages in Burgundy," explains Leo Erazo, who makes excellent old-vine wines under his A Los Viñateros Bravos line. "The old vineyards are also all on hills, and the top crus are where those vines are planted very close to the granite bedrock. The complexity of the tannins and mineral flavor are the fingerprint of the granite soils in these wines—they stop tasting like grapes and more like the soil."
Cinsault is, in my opinion, the true star of Guarilihue. It can show a mineral depth and ferrous meatiness, while remaining elegant and fresh. White field blends (usually of Semillon, Moscatel, and Chasselas) and ancient País are also highlights. With vines often well over 100 years of age, the wines of Guarilhue can be profoundly characterful and unlike any other. Guarilihue and Itata go a long way to show that there is often great wisdom in age.
The emerging grand crus of South America