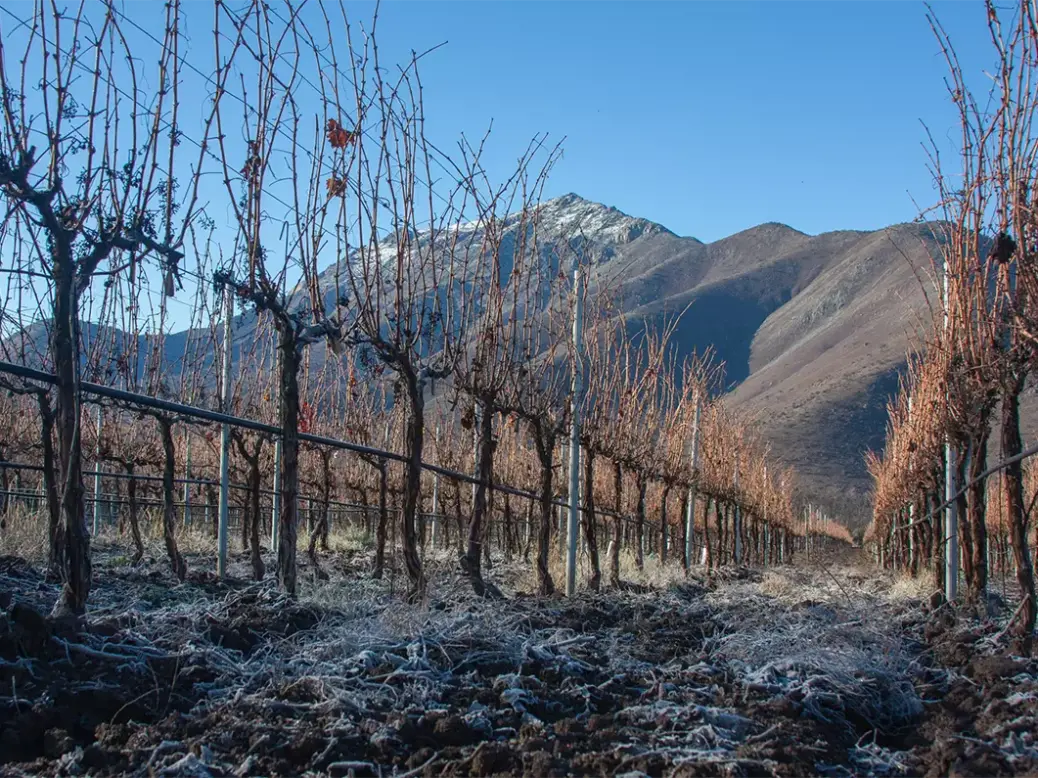 Location, location, location. It is undoubtedly the location of Maipo that gave it the historic reputation for making Chile's best wines. Surrounding the capital of Santiago, it lies closest to the market and the greatest concentration of wealth.
This has meant that Maipo is rather like the Bordeaux of Chile. It is filled with the largest estates and grandest mansions but is also at the helm of winemaking innovations. The concentration of wineries, winemakers, and agronomists here makes it a hub for innovation, with a constant intellectual interaction within the local network, as well as the international.
A great terroir and wines are not only achieved through the know-how of the makers, though—the natural assets of the place have their part to play. Maipo has those in abundance. Fertile river valleys are watered by Andean snowmelt, and a sunny, dry climate with cooling influences comes from both the coast and the Andes mountains.
While the region is extensive, with more than 27,000 acres (11,000ha) under vine, the apex of quality is found at the foothills of the Andes in the higher-altitude regions of Maipo Andes, or Alto Maipo. Less than one third of the region's vines are found here, with vineyards running from around 1,800ft (550m) to just over 3,300ft (1,000m). Not only are temperatures cooler and the air fresher, but the river terraces offer deep gravel soils ideal for elegant Cabernet Sauvignon blends.
This is Cabernet country, and with good reason, since it ripens with ease, but the top expressions offer fresh fruit purity and a leafy undertone with floral nuances. Tannins are structured but fine, and the best of these wines can stand alongside some of the world's top Bordeaux blends.
"The alluvial terraces have a really big impact on Alto Maipo's wines," says Emily Faulconer, winemaker at Carmen in Alto Jahuel. "They have great drainage, which allows the Cabernet Sauvignon vines to settle in and develop their root systems, and it controls their vigor. Because they are in the Andean foothills, you get very cold nights in the higher-altitude vineyards, along with very warm and sunny days, so this all helps you get full ripeness yet freshness. In Alto Maipo, we get this floral, violet profile, with black fruit, herbs, and spices, and it is delicate with fine-grained tannins, almost on the verge of austerity."
Increasing finesse in winemaking has led to the most refined expressions of Maipo Andes yet. Carmen Gold, Viñedo Chadwick, Casa Real, Don Melchor, Almaviva, Domus Aurea, Lazuli, and Antiyal are all worthy additions to any fine-wine collector's cellar.
The emerging grand crus of South America