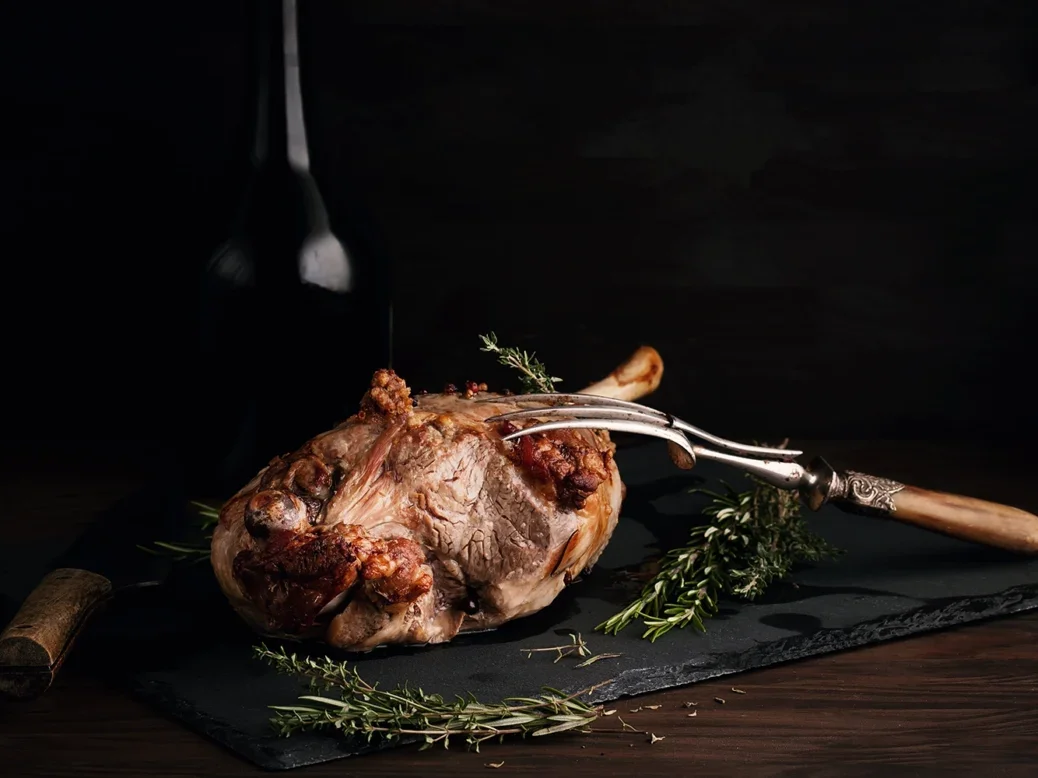 At the table with the World's Best Wine Lists: The best wines to pair with cheese
At the table with the World's Best Wine Lists: The best wines to pair with fish
In the English-and French-speaking worlds, lamb is either blessed or cursed, depending on your view, with one of those "marriage made in heaven" wine pairings. The wine: red Bordeaux, specifically Médoc and, as a counsel of perfection, Pauillac. Sometimes a more elastic approach allows Cabernet Sauvignon-based blends from further afield. Sometimes Rioja gets added on, but there's a danger that appending anything looks a bit like wine polygamy.
Is top Left Bank Bordeaux really the best wine with lamb? Years ago when I started writing a book on matching wine and food, I was sure that I could and would find a superior lamb wine pairing, preferably more than one, but in the end I couldn't honestly say that I had uncovered a wine that was emphatically better than a top Pauillac with a simple roast leg judiciously flavored with rosemary and garlic and served pink.
Château Mouton Rothschild 1986, which I've enjoyed over the years, is my ideal, preferably with agneau fermier des Causses du Lot (hardy, leggy sheep that thrive on the wild herbs and grasses of the arid, limestone Causses) or with salt-marsh lamb from the Gower (Wales) or Romney (Kent) grazed on samphire, herbs, and grasses. And before anybody calls me out, I would happily settle for L'agneau de Pauillac.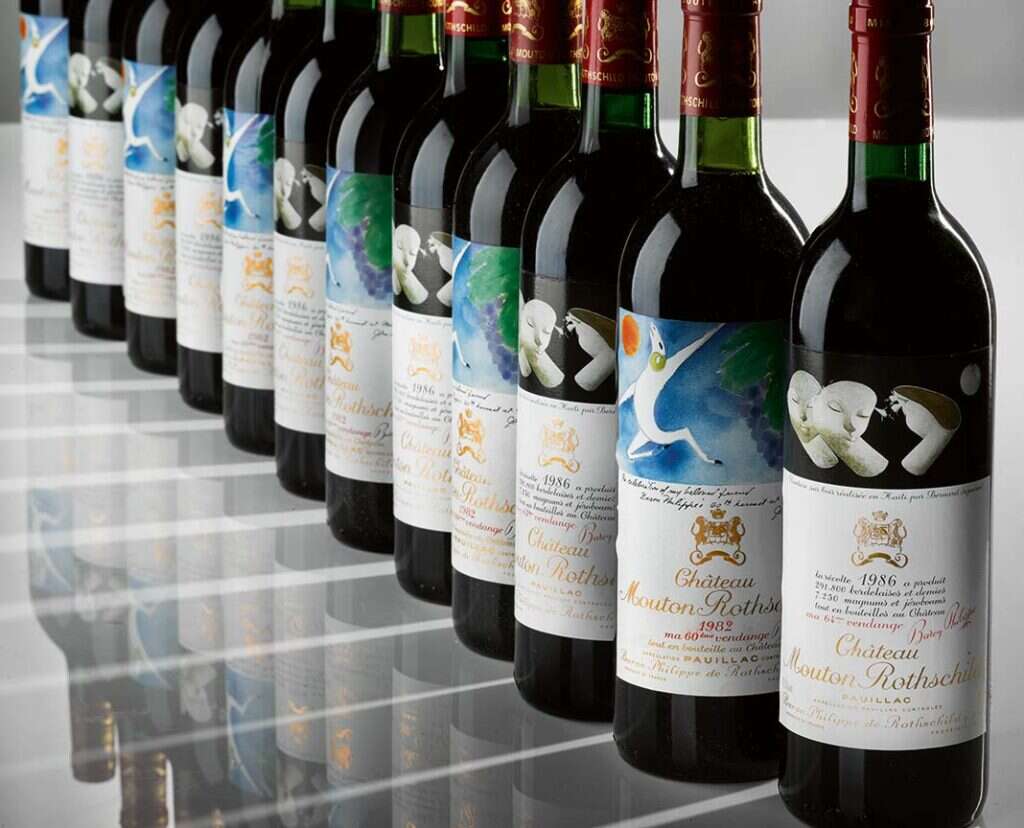 I may not have found any wine that surpasses fine, mature Pauillac with lamb, but there were, and are, excellent alternative pairings among other Bordeaux reds, among Bordeaux blends and Cabernet Sauvignon from other regions—Bolgheri and the restrained side of Napa, to name two—and among other grape varieties and styles, ranging from Syrah to Tuscan Sangiovese, Grenache blends to Bandol and Blaufränkisch to Naoussa to Douro. Lamb, perhaps more than any other meat, is the red-wine producer's friend.
As you would expect, there is no shortage of these wines, and more, to be found in the World's Best Wine Lists.
The best lamb wine pairings
Lamb is so wine-friendly that one might well ask: is there any wine that doesn't go with lamb? As it happens, I don't now agree with the conclusion I came to in Wine With Food that Pinot Noir leaves lamb to Cabernet Sauvignon-based wines. Pinot has come a long way in the last quarter of a century—in Burgundy as well as beyond it. Its sweet-fruited gentleness, savory elegance and fine tannins (how do you sum up its complexity in a few words?) can be delicious with the melting texture of milk-fed lamb.
I don't agree either with those who dismiss Malbec. I've had some lovely Cahors and Argentine matches. It depends on the lamb, as well as the wine.
Origin, breed, and élevage can all make a difference, but there are many other variables, including the delicacy of spring lamb (three to five months old) versus the flavor of one-year-old; the texture-softening, flavor-intensifying effect of seven days' dry aging; and probably more than anything, the impact of cut, preparation, flavorings, and cooking methods.
Rib chops are very different from the gelatinous richness of shanks, for example. Ingredients such as anchovies, capers, preserved lemons, green olives, spices and dried fruit all bring their own distinctive flavors to the wine with lamb party, as do rapid high heat, slow roasting, barbecuing, confit cooking, casseroles, and tagines—not to mention accompanying sauces and side dishes.
The traditional British accompaniment to a roast lamb used to be an aggressively vinegary mint sauce or sweet redcurrant jelly—often both. The idea, probably dating from when the animal would often have been older, stronger flavored, and fattier, was that the sauce and/or jelly would cut through the meat. Whatever else it did, it certainly cut down any half decent red wine.
British food has moved onward and upward, but I mention it as a warning to any WFW reader from overseas who visits a pub for the full-on British experience and tries something billed as traditional Sunday roast lamb. You can leave the pugilistic mint sauce on the side, but you may still have a smothering, floury, brown gravy to contend with. 
World's Best Wine Lists choices for lamb
Let's move on to the more creative and rewarding kitchens of the World's Best Wine Lists. Looking at menus and sample menus, it was fascinating to see how different they all were—in cuts, cooking, flavorings, and accompaniments.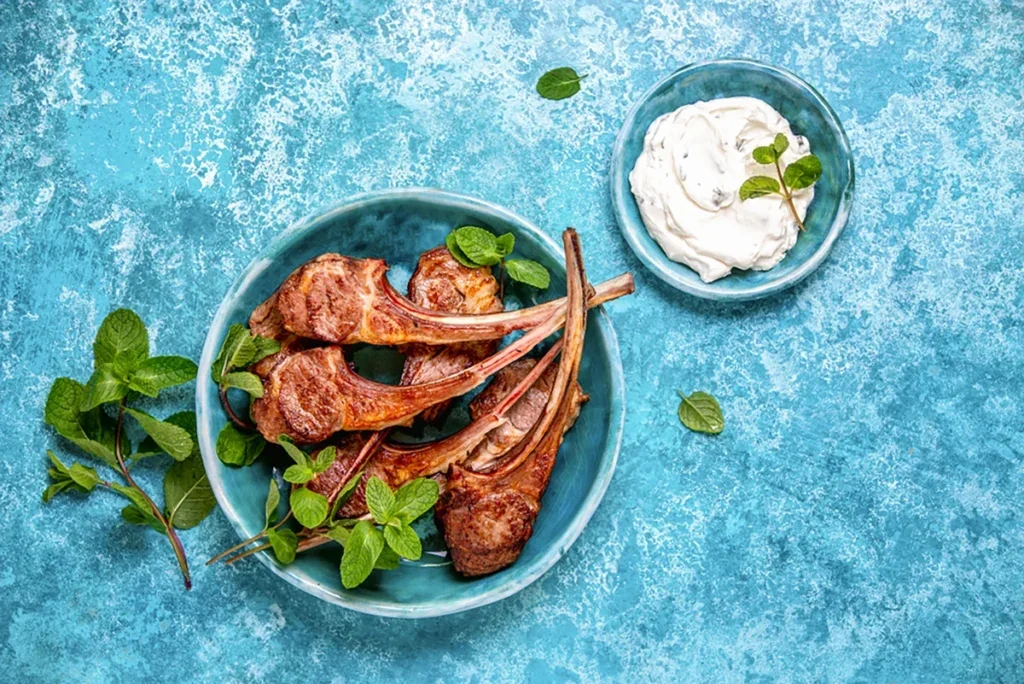 The nearest thing to a common thread, I was surprised to discover, was fermented milk products: sheep's milk yogurt in London at Sketch Lecture Room & Library, winner of Best By the Glass Wine List (with Coravin®) and at Core by Clare Smyth (shortlisted for Best By the Glass Wine List without Coravin®); lassi at Tantris in Munich (shortlisted for Best Long Wine List); tzatziki sauce at The Turtle in Texas, winner of Best Value Wine List; and crème fraiche at The Barn at Blackberry Farm, Tennessee, Champions' League Best Spirits Selection. Or it was surprising until I remembered that I slow-cook a shoulder of lamb in a kefir and fresh herb marinade (a Ukrainian recipe by Olia Hercules).
Red wines and lamb
Pauillac and other Cabernet Sauvignon-based blends
That the Médoc's principal grape variety has an affinity for lamb is almost unchallenged, but the greatest successes, not only in Bordeaux, are mostly Cabernet Sauvignon-led blends with its Bordeaux partners, Merlot, Cabernet Franc et al. Coonawarra Cabernet is the main exception and can be particularly good when herbs are used quite liberally.
Rioja and Ribera del Duero
A classic, mature Rioja Gran Reserva is a seamless alternative to mature Pauillac with an exquisitely simple roast, while the greater power and fruit intensity of Ribera del Duero leans to slow-cooked lamb, especially shanks or shoulder.
Cabernet Franc
Serving Cabernet Franc with lamb is, for me, as much about the season as anything. On a balmy day, the bay-leaf spicy freshness of a cool Cabernet Franc can hit the spot like no other with a rack of lamb or cutlets, whether it's from the variety's Loire heartland or a newer home in Tuscany, Mendoza, South Africa, or Australia.
Naoussa Xinomavro
Xinomavro shares with Cabernet Sauvignon an affinity with lamb, although the two varieties are unalike. Xinomavro's relatively high acid can come into play in the presence of capers, green olives, and fresh or preserved lemon. While the more ethereal Nebbiolo-like styles can be matched to young lamb, including when barbecued (although no sauce, please, just herbs, garlic, and a squeeze of lemon).
Tuscan Sangiovese
Tuscan Sangiovese may forever be associated with bistecca alla fiorentina, but Chianti Classico and Rufina, Super Tuscan Sangiovese, and Rosso di Montalcino can be some of the best wines for lamb.
Grenache and Syrah
Slow-roast or casseroled lamb, using fatter or more gelatinous shank or shoulder cuts and more flavorings, calls for fuller-bodied wines. Syrah goes well with herby, garlicky shoulder, while Grenache-based blends, including GSM, work well with the spice and dried fruit of tagines.
Burgundy and other Pinot Noirs
As a grape variety, Pinot Noir is not an obvious match, but when it comes to spring lamb—a leg or tiny chops of milk-fed lamb shown the oven, grill, or griddle very briefly—it can be a supreme pairing.
Does white wine go with lamb?
We've been talking about red wine with lamb, but does pairing lamb with wine always mean red? In a word, no. The only rule that says it has to be red is the unwritten one. With the right dish and the right occasion, wine for lamb can also be white. Or rosé. Or orange.
Additions such as lemon, capers, green olives, salsa verde, bagna cauda, avgolemono, vinaigrette, bitter leaves can all play to dry white wines with sappy acidity, but the wine also needs texture, weight, and complexity to partner the lamb. Three of my favorites are Grenache Gris/Grenache Blanc blends, and oaked Albariño or Assyrtiko—oak used for depth more than overt flavor.
With rosé, as with Cabernet Franc, it's spring lamb on a sunny day: think Château de Pibarnon Bandol Rosé 2020, listed by VIN Bjørvika, winner of Best Wine Bar List.
What is the best wine-lamb pairing?
With a simply roast leg (gigot) of spring or new-season lamb (under a year old), there's almost an inverse relationship between the age of the meat and the wine: the wine, ideally Pauillac, needs to have the mellowness and nuances of maturity. If 1986 Château Mouton-Rothschild is perfection, I would also fall upon the 1998 vintage listed by Les Crayères in Reims, winner of the Wine List of the Year in The World's Best Wine Lists 2022), or 1990 Château Pichon-Longueville Baron (at Guincho a Galera, Macau, winner of Best Long Wine List and Best Dessert & Fortified Wine List), or the 1998, 2001 or 2005 vintage (Park Hotel Vossevangen, Norway, Champions' League Best By-the-Glass Selection).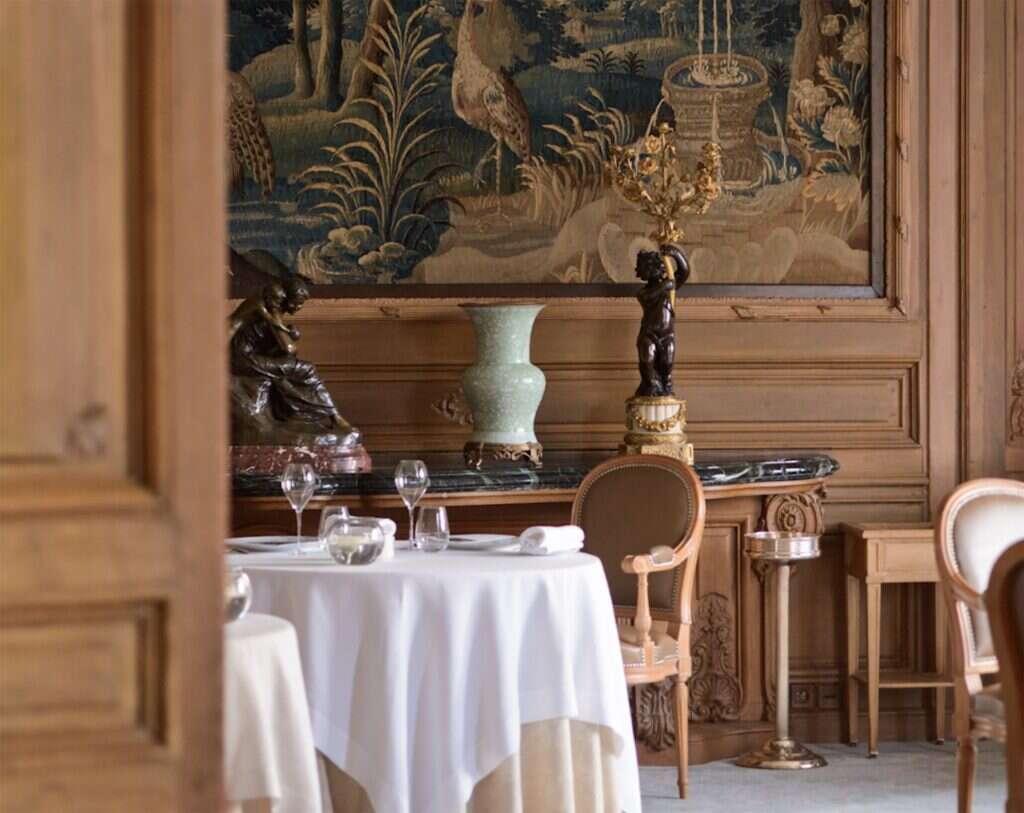 With milk-fed lamb, Burgundy can come into its own. Domaine de L'Arlot Nuits Saint-Georges Clos des Forets 2018 is a glorious pairing (the wine is listed by Folii, Stockholm, winner of Best Short Wine List), but it could be a Volnay and it could be older. What matters is that it is as tender and silky-textured as the lamb.
Ukrainian slow-roast lamb marinated in kefir and fresh herbs served with a crunchy spiced carrot salad calls for something fuller and wilder than mature crus classés. Chateau Musar at almost any age has been perfect with this dish. I would gladly have any of the four vintages, from 1997 to 2013, offered by Wit & Wisdom, Sonoma, winner of Best New Wine List, or the 1999 vintage listed by House of Tides in Newcastle, UK, winner of the Best Designed Wine List.
With slow-cooked, foil-baked lamb shanks with anchovy, garlic, coriander and spices (a Provençal recipe), two pairings stand out: Bodegas La Horra Corimbo 2016 (listed by VIN Bjørvika, Oslo, winner of Best Wine Bar List; and Mas de Daumas Gassac 2008 (on the list at Robuchon au Dôme, Grand Lisboa Hotel, Macau, Champions' League Best Dessert & Fortified Selection).
At Sketch Lecture Room & Library, winner of Best By the Glass Wine List (with Coravin®), there's a dish of garlic-marinated dry-aged Welsh saddle of lamb and caillette of shoulder spiced with ras el hanout. There are too many other elements to list individually, but they span vegetable, herb, grain, fruit, and dairy, including yogurt and Roquefort. The menu suggests two wines: Laurent Perrier Bouzy Rouge, or, "special treat wine pairing", Bruno Giacosa Barbaresco Asili 2012. I wouldn't have thought of a Coteaux Champenois, but Pinot Noir wines bridge many ingredients and I might have chosen a Burgundy or a wine such as Giant Steps Applejack Vineyard Pinot Noir 2019 (on the list at Jonah's, New South Wales, winner of Best Hotel Wine List).